Dynojet 424xLC2
Dynamometer Specifications

Location: Hard Media Inc. / DSPORT Magazine
Dynamometer Operator: Len Higa, Jeren Walker, Aidan Spraic
Driveline Capability: AWD, 2WD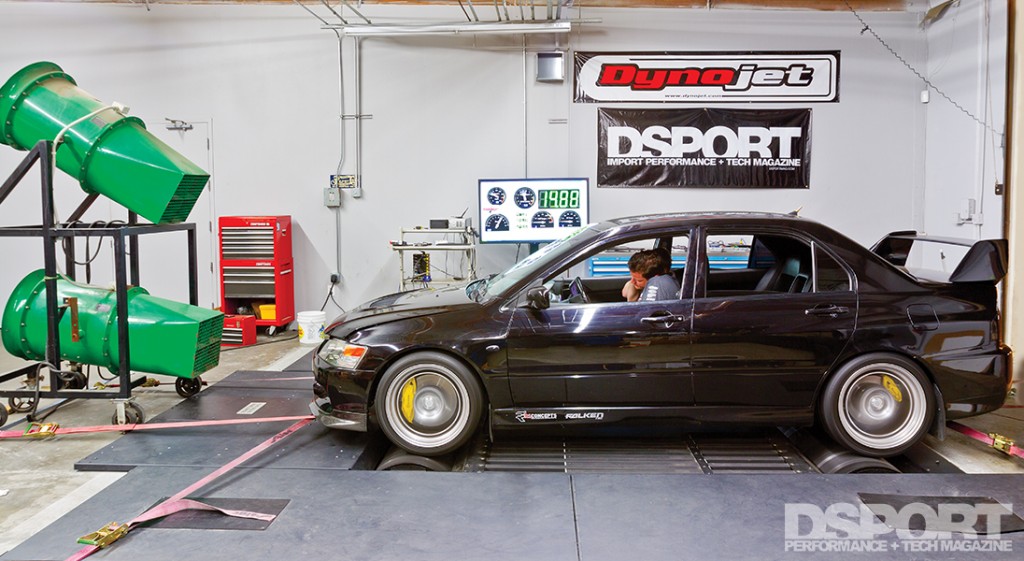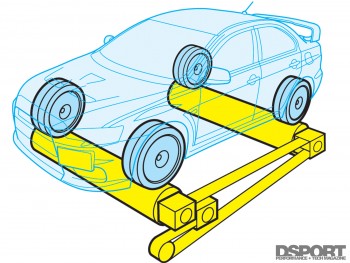 Dynamometer: Dynojet 424xLC2
Dynamometer Type: Roller Type, Linked, In ground
Horsepower Capacity: 2,000 whp
Load Type: Dual Eddy Current Absorbers
Fan(s), Volume: 2x fans, constant, 40,000 CFM each
Service Intervals: No regular service needed
Log Capabilities: A/F, RPM, Boost (Expandable)
Weather Station: Ambient Temp, Humidity, Barometric Pressure (expandable)
Strap down with sensors takes 20-30 minutes.
Breakdown usually takes 10 minutes.
+ ADVANTAGES

• Inertia measurement mode
• Eddy current load cells for tuning and measurement • Linked rollers safely test all-wheel drive platforms
• Adjustable wheelbase up to 140-inches
• Rollers can be unlinked for 2WD measurements
• Blended Inertia + Load operation possible

– DISADVANTAGES

• Must remove a shaft to unlink the rollers
• Tire slip possible on ultra-high horsepower vehicles.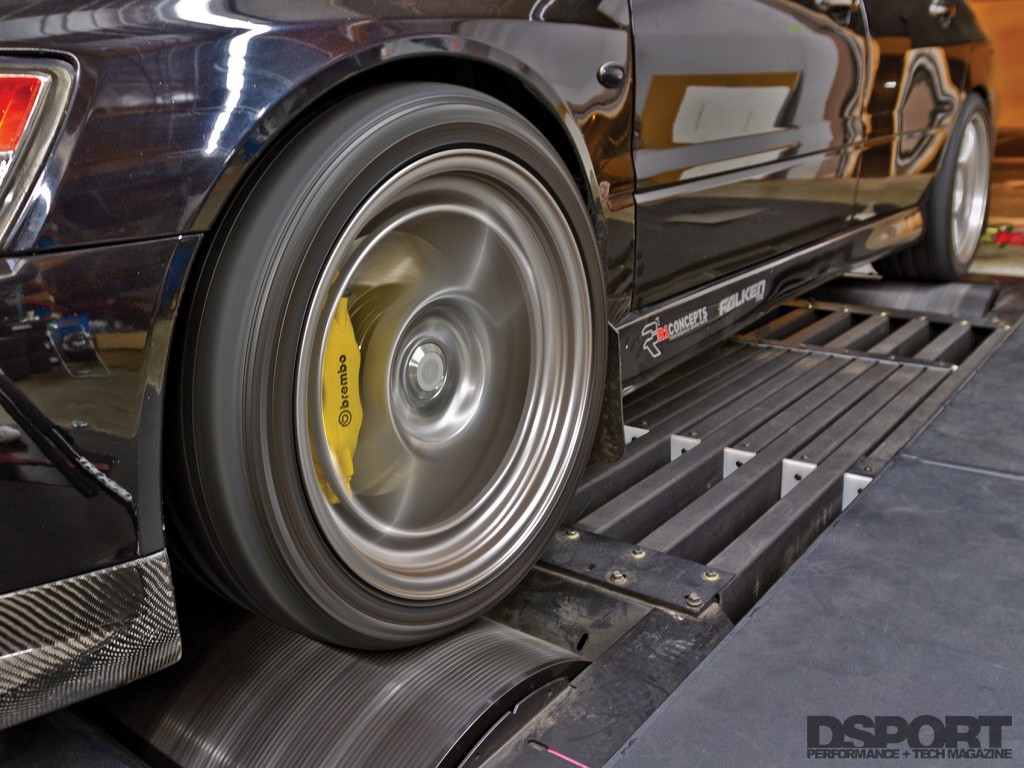 The Dynojet 424xLC2 represents the latest all-wheel drive offering from Dynojet. Capable of being installed in ground or above ground, the 424xLC2 can accommodate wheelbases ranging from 88-140 inches. Featuring dual Eddy Current Absorption units, the 424xLC2 can apply a load to the drive wheels for steady-state tuning.Load test capabilities include step, sweep and custom road-load profiles. Power pulls can also be made in a pure inertia mode too. With Dynojet's Linx system, a V-ribbed belt and a series of pulleys keep the rollers spinning at the same rate, ensuring trouble free compatibility with modern all-wheel drive platforms or two-wheel drive vehicles that require all wheels to be spinning to avoid triggering an error code or a response from the traction control unit
SINGLE-TURBO 3.0L SUPRA E85 (Boost Set: LOW 16psi / HIGH 28psi)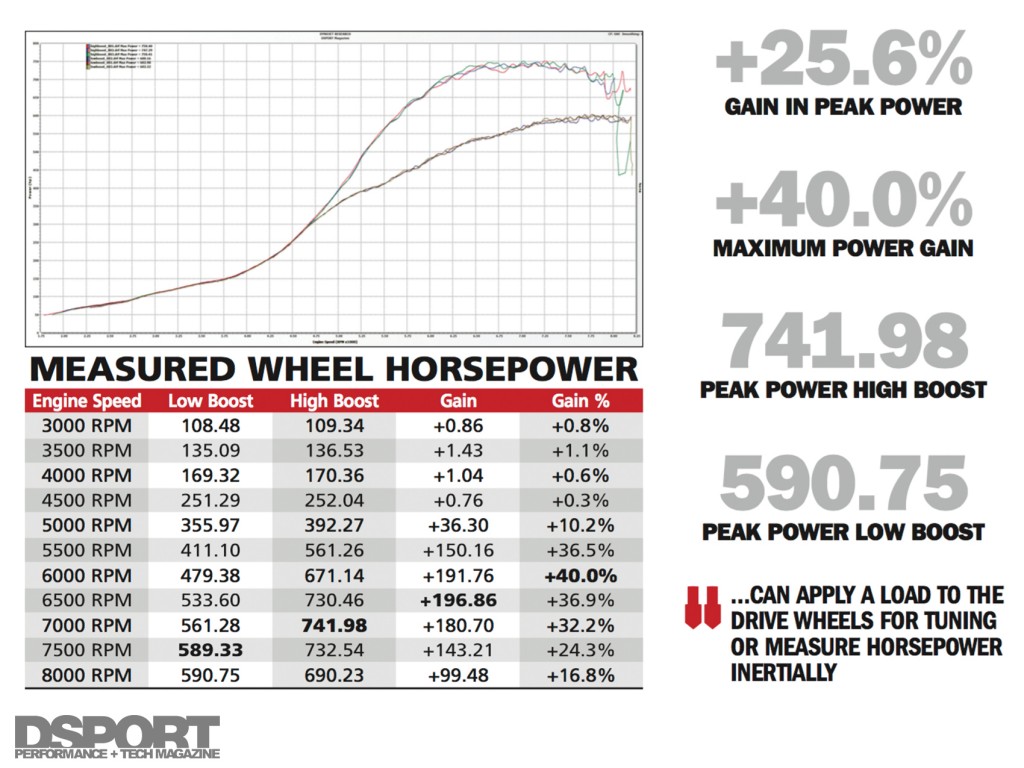 2.0L EVO ATP3071R TURBO E85 (Boost Set: LOW 15psi / HIGH 28psi)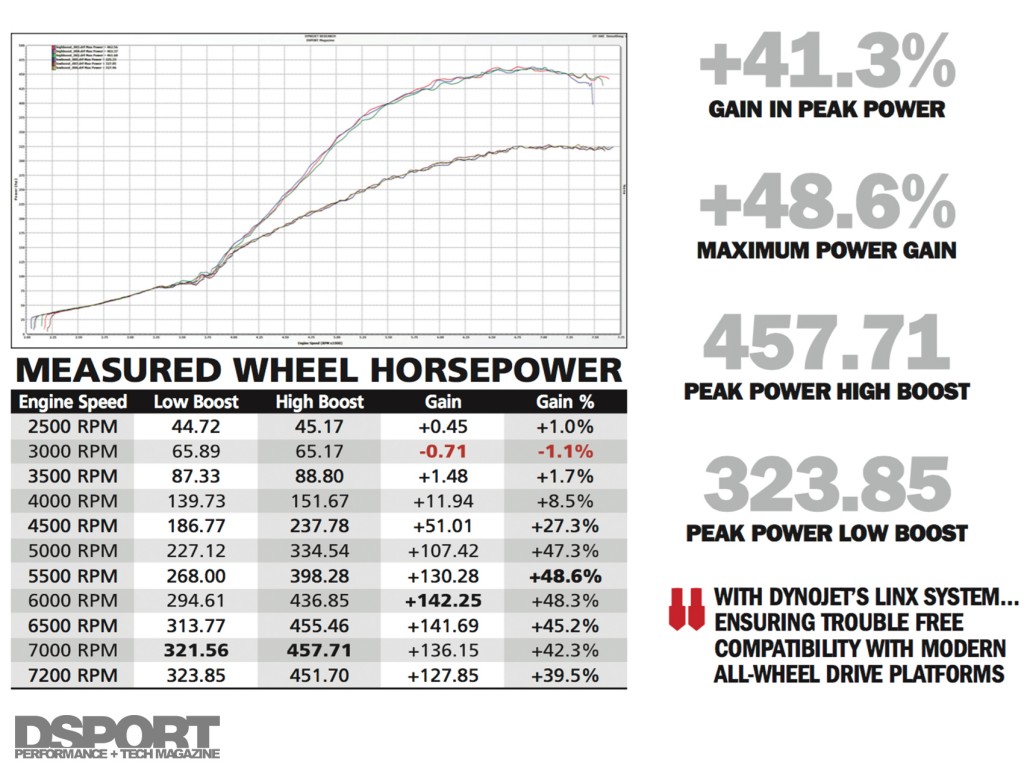 ---
Dyno Tech Guide Part One: Choosing the Right Dyno
Dyno Tech Guide Part Two: The Test Cars
-1997 Toyota Supra
-2006 Mitsubishi EVO IX
Dyno Tech Guide Part Three: The Verdict + Dyno Showcase
-Dynojet 424xLC2
-Dynapack DP6000
-Mustang MD-AWD-500
-Rototest HUBDYNO® 1005
-Superflow AutoDynTM 30 AWD