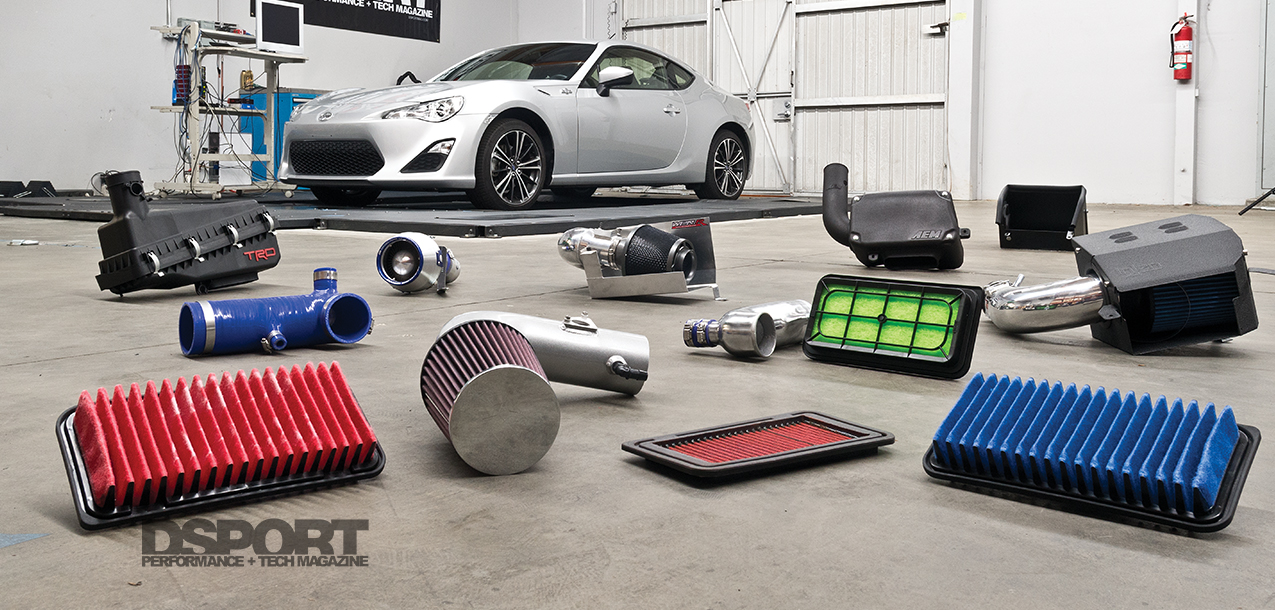 BLITZ Advanced Power Air Cleaner
QUICK FACTS Positive + Highest Horsepower in 6,500-7,000 RPM range + Highest Peak Horsepower Gain + Increased Power from 3,500-to-Redline + Very nice A/F curve that follows stock shape + Truly Unique Look + Option to keep or delete factory "sound tube" Negatives – Stainless-steel mesh may sacrifice filtration over OEM – Mounting may be prone to rattle – Tie-wrap and one bolt secures heat shield

Overview:
The most expensive filter system that we tested has a rather unique look. The Advanced Power Air Cleaner was the only system to use a stainless-steel mesh filter element. The system provided a very fabricated/race look due to the brushed aluminum finish. The racing look was backed up by some of the top performance registered.
Analysis:
The performance delivered by this system was impressive. We'd like to see a bit better retention method for the heat shield and perhaps a second filter option for those living in the dust bowl.
(Left) The filter media is a fine stainless-steel mesh. (Right) The cooling shield protects the filter element from radiated heat.
(Left) This "bullet" helps the airflow transition through the filter. (Right) The is the MAF mounting section of the intake.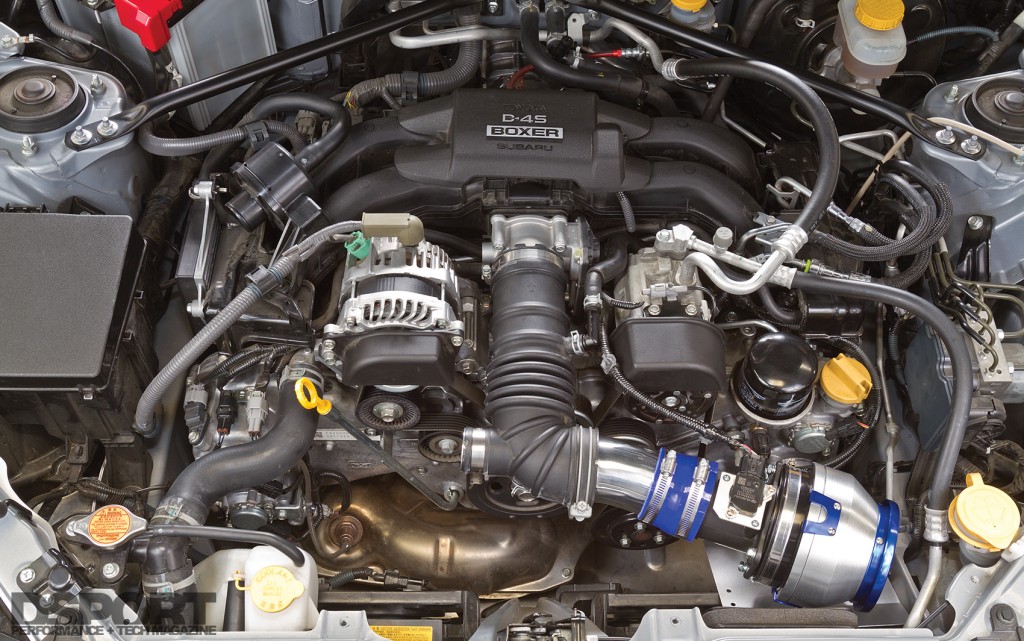 Average Horsepower + Average Air Fuel Ratio
---
Scion FR-S/BRZ Intake Test: Pt 1 (Stock ECU)
• Part One Intro
• Intake Showcase (Part One)
AEM ETI INTAKE SYSTEM
,
BLITZ ADVANCED POWER AIR
,
HKS PREMIUM SUCTION
,
INJEN SP SERIES
,
K&N 69-SERIES TYPHOON
,
TAKEDA MOMENTUM
,
TRD PERFORMANCE AIR INTAKE
,
WEAPON-R SECRET WEAPON
,
APEXI POWER INTAKE FILTER
,
AVO TURBO WORLD SILICONE INLET COMBO PIPE
,
BLITZ SUS POWER FILTER LM
,
K&N REPLACEMENT AIR FILTER
• Part One Conclusion
Ecutek FR-S | Reprogramming the Power-Limiting Factory ECU
Scion FR-S/BRZ Intake Test: Pt 2 (EcuTek ECU)
• Part Two Intro
• Intake Showcase (Part Two)
AEM ETI INTAKE SYSTEM
,
BLITZ ADVANCED POWER AIR
,
HKS PREMIUM SUCTION
,
INJEN SP SERIES
,
K&N 69-SERIES TYPHOON
,
TAKEDA MOMENTUM
,
TRD PERFORMANCE AIR INTAKE
,
WEAPON-R SECRET WEAPON
• Part Two Conclusion