Racing is a rush for everyone, from the spectator in the stands to the driver and the team of technicians who feverishly prepare their vehicle for competition. For Ricky Silva, participation in drag racing started in the pits. He stated, "I worked for Bryan Jimenez and Marty Ladwig on the GM Racing Sport Compact teams from 2006-2008. In 2011, I worked on the Gardella Racing Formula Drift team. In my spare time, I help Fernando Cunha at CLM Motorsports." Working with quick and competitive racing teams taught Silva valuable lessons that he would later on employ in his decision to build and drive a racecar of his own.
---
Text by Richard Fong // Photos by Enny Marte and Jason Ruiz
LIGHT MAKES RIGHT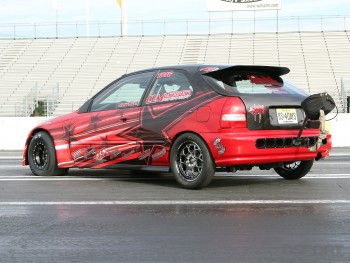 The opportunity to start a new project build fell into Silva's lap when this 1997 Civic hatchback was offered to him. Silva recalled, "I bought the car at the end of 2009 from a friend who wanted a coupe or sedan. The hatchback was just what I was looking for, as it is lighter than the Civic coupe, sedan or an Integra. It was completely stock and in perfect running condition. The chassis was clean, straight and had no major accident history, which was a compelling reason to purchase the car. On the East Coast, it's not easy to find a clean, rust-free chassis."
MANTRA FOR THE MASSES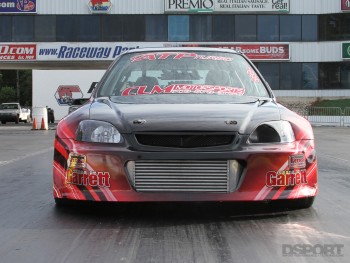 A valuable lesson Silva learned while working with the likes of Jimenez, Ladwig and Gardella, was sticking with what's been proven instead of subjecting himself to potentially greater risks of failure or having to troubleshoot an unproven setup. "I like to keep things simple and not try to reinvent the wheel. Everything that went onto the car had been tested and proven to work and deliver consistent results on the track," he said. A major influence on his build direction was Tony Palo of T1 Race Development. Tony's record-setting Integra delivered a proven formula with repeatable results. With that said, Silva began work on the Civic.
STREET STAGE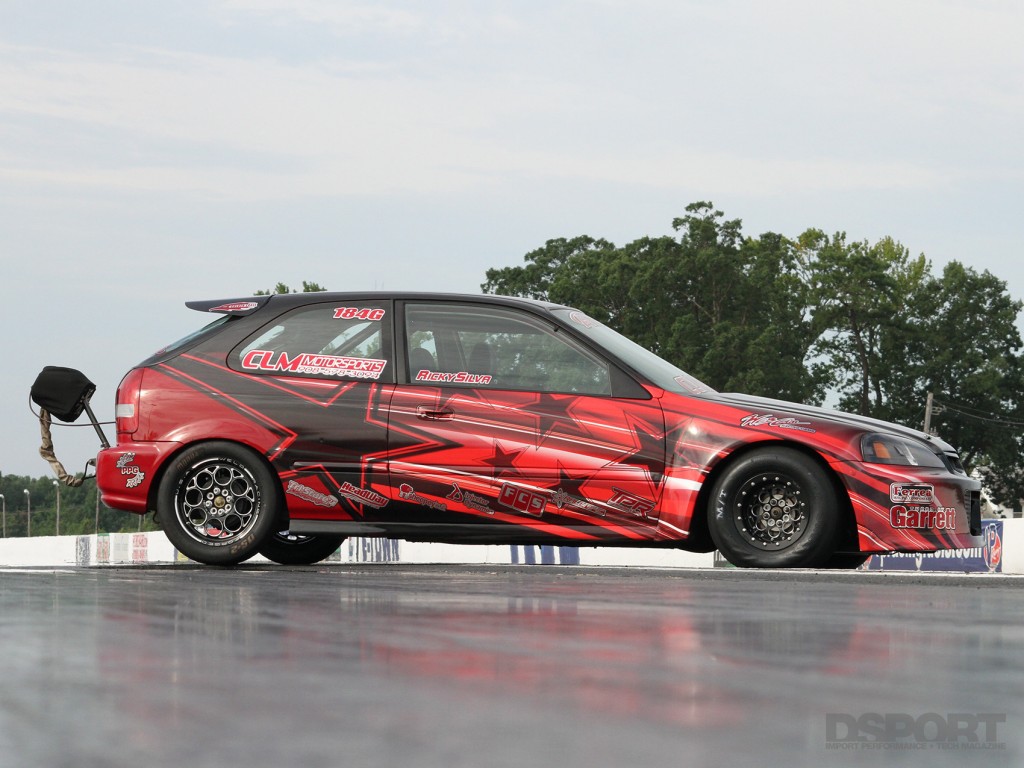 Initially, to get maximum enjoyment from the car, Silva built the car for both the street and the track. The first step was to pull the factory single cam engine and upgrade to a tried-and-true B18C1 engine from an Integra GSR. At the time, K-series engine development was still in its infancy, whereas B-series development was much more refined and reliable. Silva filled the Golden Eagle-sleeved block with 84mm T1 Race Development spec JE Pistons and GRP aluminum connecting rods. These components, in conjunction with a factory crankshaft, increased the displacement by eight percent to 1,933cc. Up top, the cylinder head received a Headway Performance port and polish treatment before a complete Ferrea Competition Plus valvetrain was installed. Since his primary purpose was to drag race the car, Silva deleted the VTEC feature of the GSR cylinder head with the incorporation of Web Cam's Pro Series camshafts and rocker arms.