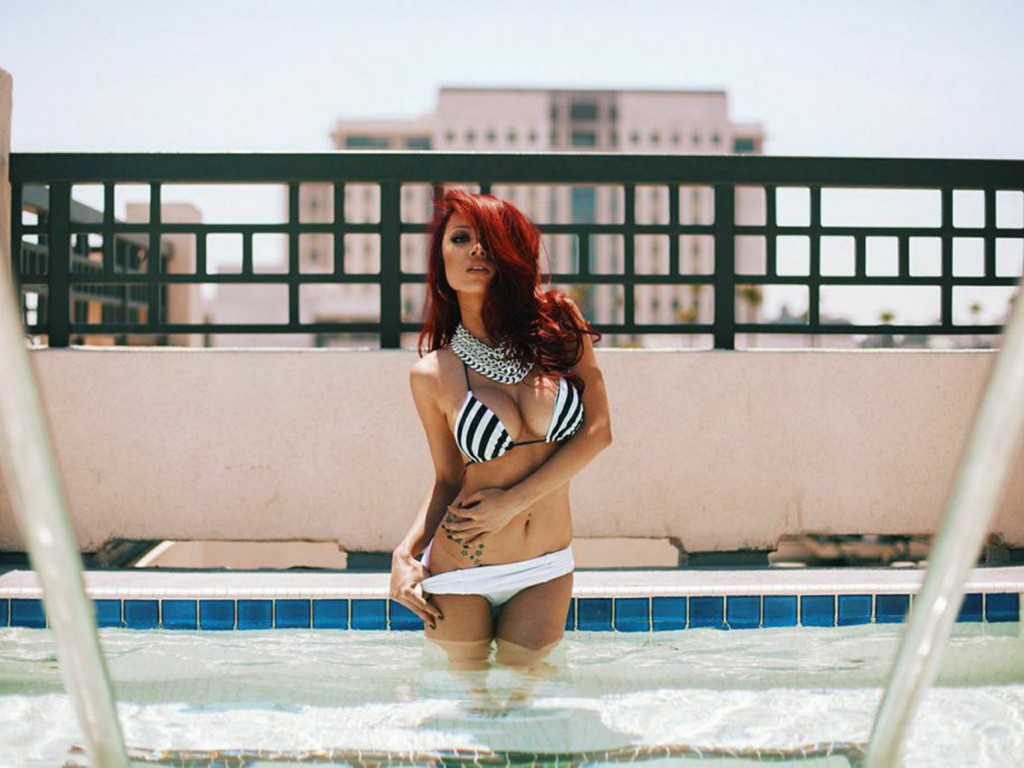 Hello and welcome to First Date. Please tell us a little about yourself.
Hi! Well, my name is Jenn Q, and so happy to be doing this interview! I was originally from Northern California, but recently moved to Southern California. I just turned 22, and I love food!
How did you get into modeling?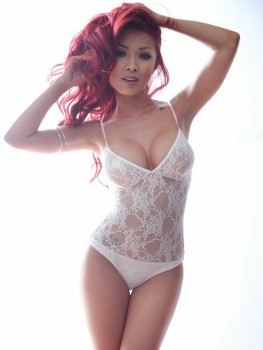 I attended Wekfest when it was held in Japantown, San Francisco back in 2008 as a spectator, and just started having a friend take pictures of me and started doing shoots with friends and post it on Model Mayhem. I also got asked to do shows and that's where it started.
How long have you been modeling?
I have been modeling now for 5 years.
Do you know why you were selected to shoot with DSPORT?
I hope it is because I have something to offer and something unique to bring to the table.
What is the most exotic destination you've traveled to?
Nowhere yet! Hawaii was probably the closest, but I am dying to travel to the Caribbean and Greece!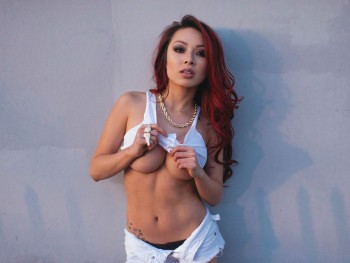 Since you've experienced so much of the world, what is your favorite type of food?
I love Vietnamese food from Vietnam – the snails and all!
Tell us about some of your interests.
Cooking interior decorating and beauty!
What kind of music gets you moving the most?
House music is my alarm clock!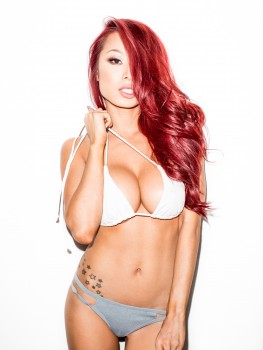 If a guy were to notice you, what's the best way for him to break the ice?
If he buys me boba. (haha!)
What's the best way for the guy to keep you interested after the first night?
If he feeds me. (haha!)
What's your drink of choice from the bar?
Redbull and vodka.
Do you participate in any extracurricular activities outside of modeling? Any particular recreations?
Sadly I spend the rest of the time laying in bed under the covers with good by my side.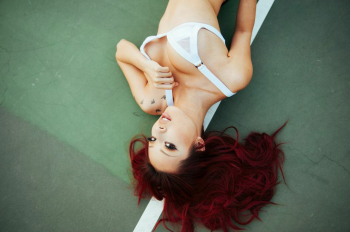 Have you any interest/experience in the import automotive scene?
I love seeing how creative people are with their cars without overdoing it and still staying true to themselves.
What is your favorite car?
I love the Audi R8, black and white.
What else are you doing now? Are you a student, a worker, both, neither?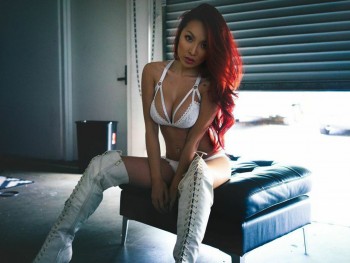 I just graduated from a vocational college last year for dental assistant, and currently am modeling full time.
What are your passions?
I love traveling and cooking! I also want to travel and taste foods all around the world.
Have you any parting words for DSPORT readers?
I want to thank DSPORT and everyone on the team for having me and giving me this opportunity. I want to give a huge shoutout to my fans for showing me me the utmost support and love. My goal will be to travel and meet you all soon! I can't wait for you all to see what I have in store.
---