The 90s were an incredible time for Japanese sports cars. Nearly every Japanese automaker incorporated at least one sports car in its lineup and Toyota was no different. The automaker offered FF, FR, and MR platforms to cater to a broad audience of enthusiasts. While most of its models may pale in comparison to the JZA80 Supra, Toyota's often forgotten second-generation SW20 MR2 carries a cult-like following. With its turbocharged 3S-GTE mounted transversely behind the passenger cabin and a striking resemblance to Ferrari's 348, the SW20 attracted enthusiasts who enjoyed taking the road less traveled. To this day, there's a niche of tuners across the world who continue to pursue the SW20 chassis.
Text by Jun Chen // Photos by Rob Shaw / BackFromLeave
---

Perfect Match
Introduced in 1989, the second generation MR2 marked a shift from the hard angles and boxiness of the AW11 to a sleek, rounded-edge aesthetic. In the optional Turbo or GT-S trim, the 2.0-liter four made two hundred or more horsepower. For Toyota to deliver 100 horsepower-per-liter in 1989 garnered the attention of many enthusiasts. Die-hard performance enthusiasts quickly began pushing the limits of the iron-block 3S-GTE past its factory power output. For Ekachai Piyamongkonkul of Bangkok, Thailand, the SW20 platform ticked all the right boxes. The well-balanced chassis and driving character of the SW20, in addition to its low profile silhouette, had Eak swooning over the MR2 at first drive.
As owner of iToki JDM Shop, an importer of new and used JDM parts, Eak made the decision to import a clean, right-hand-drive 1991 Toyota MR2 Turbo from Japan. This car would serve as a dual-purpose demo car for the business as well as his personal weekend warrior. Soon thereafter, the dress-up and power parts began piling up in his stockroom and a two-year-long build commenced.

Stock Block Rocker
Setting out to build a street car with additional boost and looks to boot, Eak sought the help of MR2 specialists at R-Spec 2 Garage to help formulate a plan for 400-wheel horsepower. Beginning with a third generation 3S-GTE engine as the foundation, the team decided to keep the factory internals in place.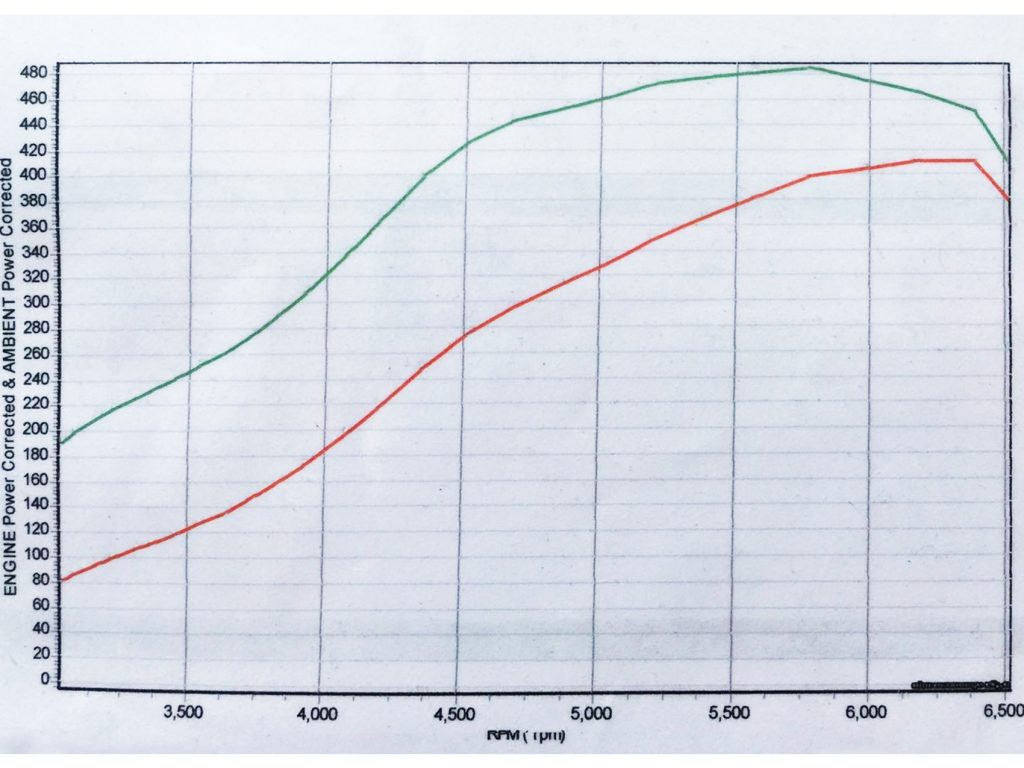 410 WHP @ 6,400 RPM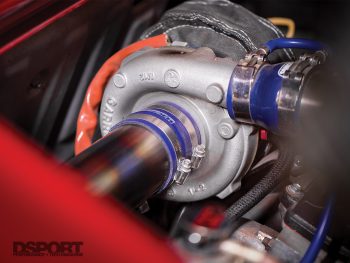 At the center of the increased power plant lies an HKS GT2835 turbocharger. Selected for its quick spool, the Garrett-based turbocharger feeds air into a large GReddy air-to-air intercooler and back into a Phoenix's Power intake manifold by way of a Works Engineering throttle body. On the fuel side, an HKS F-CON V PRO V3.1 engine management system controls timing and the increased fuel delivery of the upgraded SARD 1,000 cc/min injectors.
With the additional heat generated by the uprated turbo system, cooling became an issue. To this end, Eak selected a GReddy all-aluminum radiator and rear-mounted Phoenix's Power oil cooler to keep temperatures down. Tuned by Por Watane at Por Motorsport and Power Research in Bangkok, the MR2 put down a respectable 410.4 wheel horsepower and 357.7 lb-ft of torque. To help effectively transfer the additional power to the pavement, the MR2 employs an upgraded OS Giken twin-plate clutch kit. Lastly, a KAAZ limited-slip differential ensures that both rear wheels spin in the right direction.

Remixed Style
Tuning trends in Bangkok follow a very similar pattern to Japanese tuning. However, one unique difference is that Thai tuners love setting up a line of gauges on the dashboard. In fact, it's somewhat of a status symbol to have gauges mounted up on the dashboard. No exception to this trend, Eak installed a set of six Defi gauges to keep tabs on a variety of engine vitals. Inside, this MR2 features a set of Bride Japan ZETA III bucket seats, a Vertex/SARD steering wheel and Garage Active roll bar. The factory spare tire has also been swapped out for a full-size Volk Racing RE30.
A set of Defi gauges sit atop the dashboard in front of the passenger seat. In Thailand, this tuning trend is so popular that many light-tuned cars will feature only exhaust upgrades and a plethora of meters to match. 
Exterior-wise, a complete aero kit from Border Racing enhances the factory body lines. To complement the carbon-fiber Border Racing hood, Eak selected a VOLTEX rear spoiler to keep the aesthetics balanced front to rear. Rounding out the aesthetic upgrades is a staggered set of discontinued Volk Racing SE37K wheels wrapped in Yokohama Advan AD08R rubber. A set of A'PEXi N1 dampers with Swift springs keep the car planted to the ground, while a complete Project μ braking system brings the vehicle quickly to a halt.

More Power On Order
With the project boasting over 400 horsepower and a tastefully decorated exterior to match, Eak has even loftier goals for the MR2. Like any performance enthusiast, the power goals continue to rise due an unquenchable thirst for power. In order to achieve his future power goal of 600-wheel horsepower, Eak has plans for a built engine, upgraded camshafts and a bigger turbocharger. Although we thoroughly enjoy the car in its current state, we certainly can't blame him for wanting to tear it apart all over again. Stay tuned.