Working overtime, selling personal belongings, putting in elbow grease, and searching for deals;
David Uy of Northern California has done everything possible to provide for his family and support his passion of automotive tuning. With that said, he quickly learned the value of a dollar early on and began hustling to acquire just about everything he has, including the 2009 GT-R on these pages.
Text by Sami Sharaf // Photos by Watson Lu
---
FLIPPIN' KICKS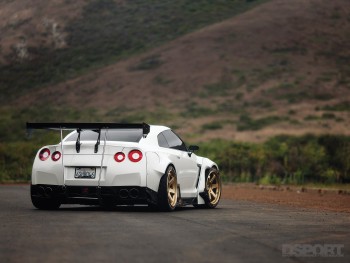 As a teenager, Uy had amassed quite the collection of sneakers. He spent way more time cleaning and admiring his coveted shoe collection than actually wearing them. But when it was time to buy his first car, Uy did as any entrepreneur would and started selling his collection off for profit. Soon enough, Uy had raised enough capital to purchase a well-used (but mainly abused) Integra GSR. After a hefty amount of work, the GSR was traded up for an Integra Type R. Shortly thereafter, the Type R was sold to fund an EVO X. This cycle continued a few more times until Uy had the keys to an E46 M3, an STi and then this R35.
HUMBLE BEGINNINGS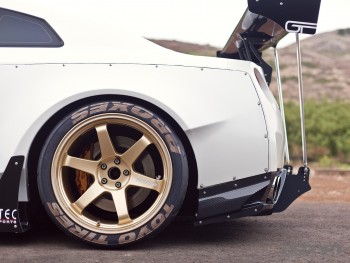 Figuring that building up the GT-R would cost a small fortune, Uy intended on just lowering the R35 and slapping on a set of wheels. To this end, he chose a JRZ RS Pro suspension kit. After the install, Uy had the car corner balanced and aligned with a new set of wheels and tires. Uy selected the JRZ RS Pro line for its billet-machined McPherson strut and remote reservoirs. The setup features a wide range of adjustment to dial in the car on the street or at the race track, maintaining drivability but also ensuring stability under heavy cornering, acceleration and/or braking. To this day, Uy swears that the JRZ suspension package is the single best enhancement he has made to the GT-R and this upgrade alone prompted him to take the build much further than originally anticipated.