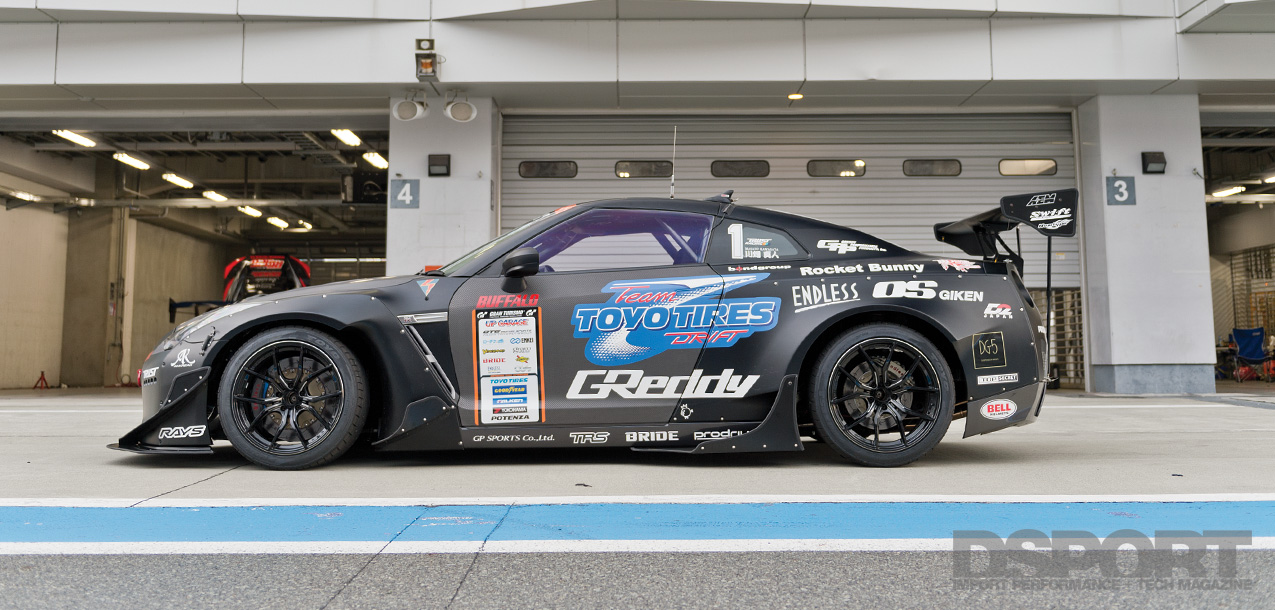 Strategies revolve around the rules.
Sometimes rule changes can be worked with while others send competitors back to the drawing board. In the world of racing, this is normal. At the pinnacle of motorsports, Formula 1, rule changes resulted in completely redesigned chassis, aerodynamics and drivelines for the 2014 season.
Text by Richard Fong // Photos by Rob Shaw // Back From Leave Photography
CHANGES FOR SHAKE UPS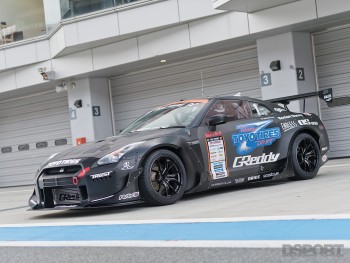 In the homeland of professional drifting, Japan, the D1 Grand Prix (D1GP) provided drivers with the first professional, organized and sanctioned drift competition. With relatively loose rules and few restrictions, it was easy to see a gap build up over the years in a field composed of all varieties of chassis, engine and power output. For 2014, the D1GP imposed a ban on the use of nitrous oxide to shake up the ranks and level the playing field. Also, in its quest for recognition as a legitimate motorsport in Japan, D1GP took on a more environmentally conscious approach to racing, requiring a catalytic converter be included with the existing exhaust system requirements.
THE CHAMP IS NO CHUMP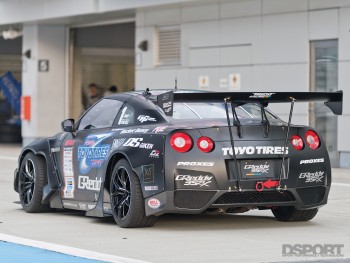 D1GP's defending champion, Masato Kawabata, has competed in the series since 2002. He's piloted a variety of chassis, including the Nissan 180SX, Silvia S15 and the Toyota AE86. Finishing not less than the top six since 2005 and winning the championship in both 2007 and 2013, Kawabata maintains a legacy of performance and podiums. The change in rules prompted a change in strategy in order to hang on to his throne and to fend off the season's challengers. Working with his long time sponsor Trust Co., Ltd. (GReddy), they hatched a plan to build a new machine for 2014. Following on the success of the record setting GReddy 35RX GT-R project car, which included a 1,189 horsepower 4.3-liter VR38 engine and Bensopra body kit, GReddy decided to take its 35RX development program and apply it to drifting.
UNIVERSAL SOLDIER
[pullquote]GREDDY DECIDED TO TAKE ITS 35RX DEVELOPMENT PROGRAM AND APPLY IT TO DRIFTING[/pullquote]Nissan's R35 GT-R stands among the few high-powered machines to roll off of a Japanese assembly line. Even with a $100,000-plus price tag, it still manages to sell with consistency throughout the world. This versatile chassis can be found in a variety of motorsports competition, from hill climbs and time attack, to FIA GT, Super GT and in America, drag racing and top speed. When the R35 first arrived in the US, the Dynamic Autosports/Hankook Tire team was first to compete the chassis in professional drifting. Despite its allwheel driveline, heavy chassis and high cost, Trust and Kawabata agreed that in order to make championship power and torque while satisfying the new rules, the GT-R was the right machine to build upon. With that decision, the 35RX Spec-D project began.