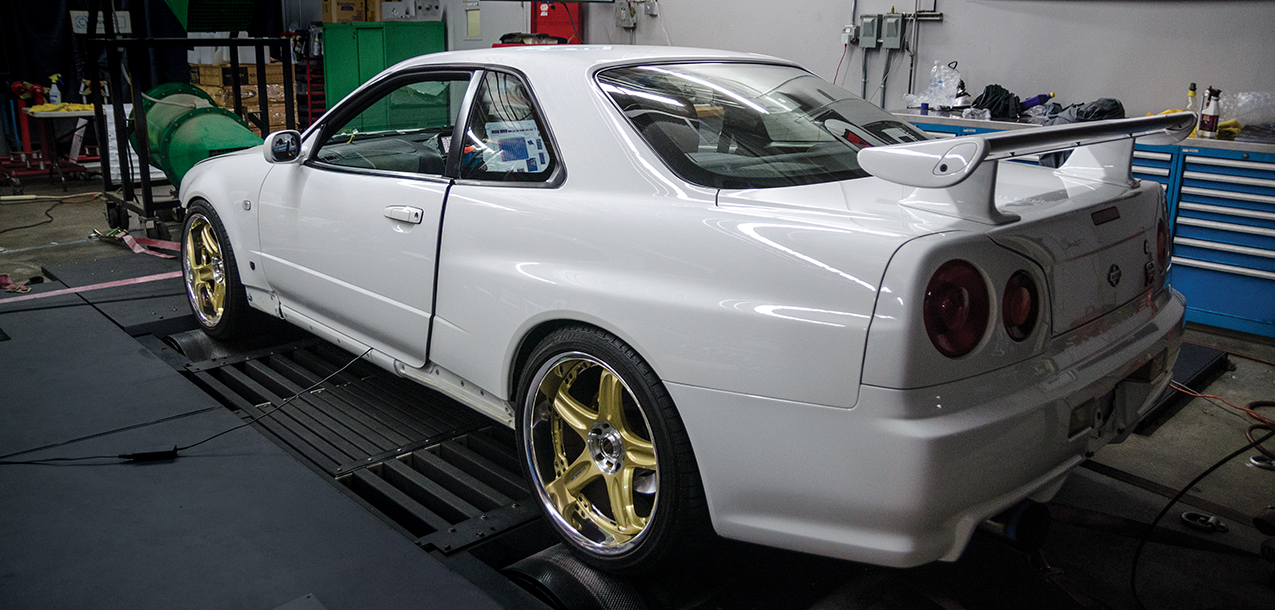 Elite Company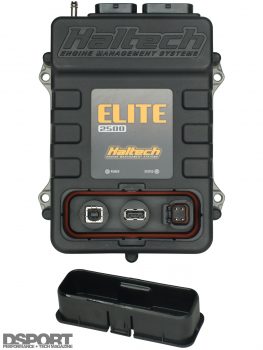 For the engine management solution, we moved up from the Power FC to the Haltech Elite 2500. For the R32, R33 and R34 GTS-T and GT-R, Haltech offers a Plug 'n' Play adapter harness making installation easier than a flying lead harness. While the adapter harness saves hours if not days, you will need to do some additional wiring to its AUX connector. For this application, we wired in a fuel pressure sensor, an external 5-bar MAP sensor (we could have opted to use the on-board MAP sensor but we didn't want to run a boost line into the car) and the optional dual-channel wide band controller box. Despite checking in with only 60-pins (the number of pins is how some judge the capabilities of some aftermarket ECUs), the Elite 2500 can still do the job of higher-pin ECUs thanks to its CAN capabilities. Items like the CAN-based wideband don't use up any of the pins that other ECUs may need for on-board Lambda. All totaled, the ECU, sensors and CAN controller will set you back in the neighborhood of $3,500 retail. Just before getting the car drivable for the SEMA show, we were fortunate enough to set up a tuning session with Haltech tuning guru Rafael Fuentes Jr. Rafael of Auto Authority  was kind enough to spend a couple days helping us sort out electrical issues in the factory harness before doing a wastegate only base tune on the vehicle. The new setup delivered over 600 horsepower on the wastegates and we can't wait to get the final tuning completed. Look for more on the Elite 2500 from Haltech in a future Codebreakers installment in DSPORT.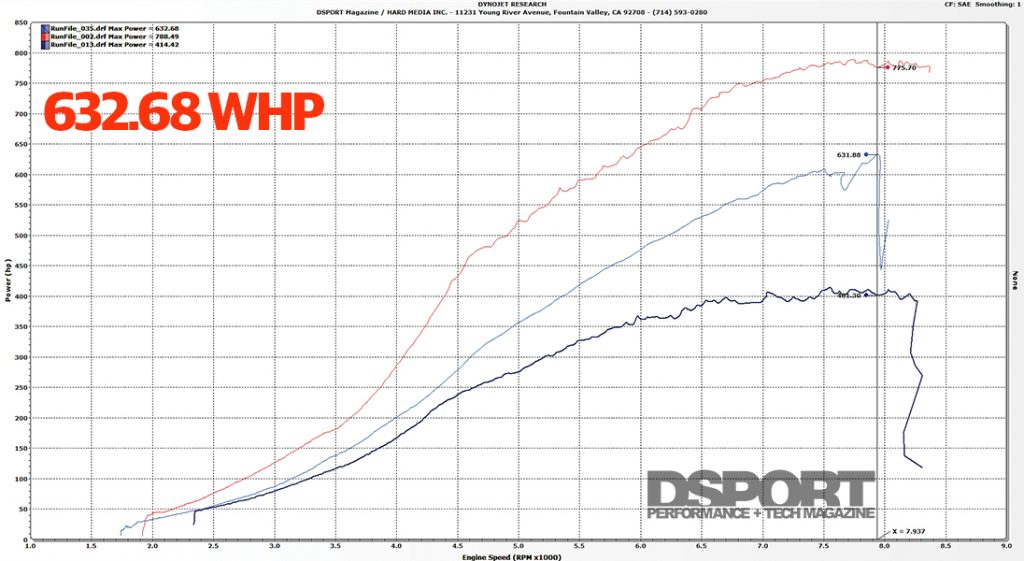 The lower line represents the power output before the renovation. The middle line is current horsepower output on the wastegates at about 20 psi of boost. That is currently 632 peak whp. The top red line shows where the engine should be on this kit, making about 800whp at 30 psi of boost.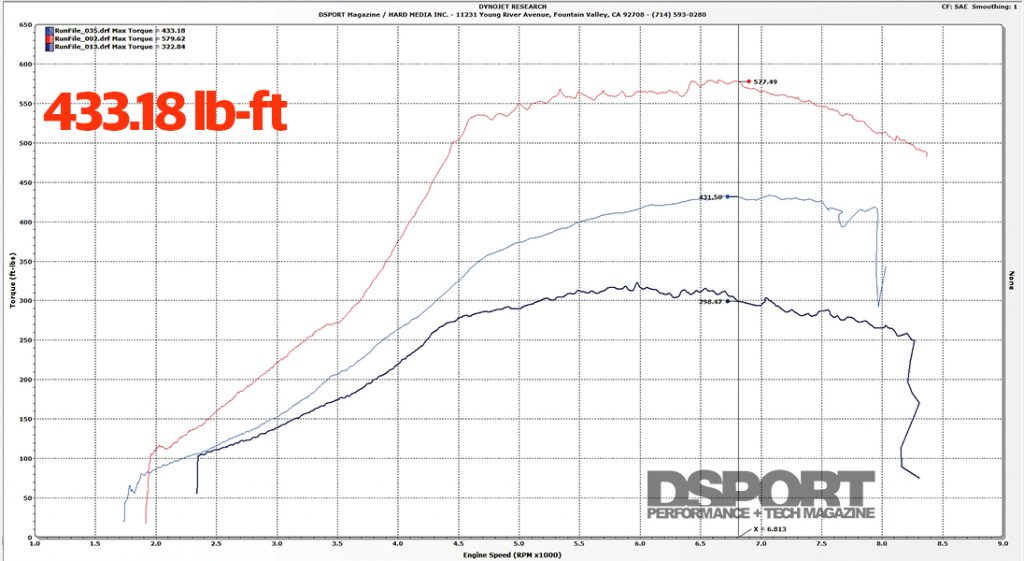 The lower line represents the torque output before the upgrades. Peak torque has risen from 322.84 lb-ft (at 15 psi) to 433.18 lb-ft at 20 psi of boost pressure. Once boost pressure is pushed to 30 psi, we expect torque to approach the 600 lb-ft mark.
The End is Near
In our next installment, we'll button up our renovation and begin to enjoy driving the R34 GT-R again. Final dyno numbers and a list of future goals and upgrades are sure to follow. Stay tuned.