Inspiration and aspiration can be drawn from a variety of sources. How many would cite Jeremy Clarkson, Jason Dawe, Richard Hammond, James May and "The Stig" are an entirely different situation. For Ricky Kwan, these entertaining and talented drivers who star in the popular television program Top Gear UK made a lasting impression. Originally from Hong Kong, Ricky came to the US for college. His first car was a Scion tC, and while he focused on school, he enjoyed watching the antics of the English show hosts as they drove the wheels off of anything with a seat and an engine. Top Gear UK inspired Ricky to take his driving skillset to the next level as he began participating in HPDE events in 2010. But as much as he challenged himself to become faster and to stay close to the quickest drivers on the track, getting time behind the wheel and on the track has always been about having fun.
Text and Photos by Richard Fong
---
Enter The M
In 2011, Ricky began searching for a new car, and this 2011 BMW M3 caught his eye. He commented, "I purchased the M3 in early 2011. I needed a comfortable daily driver for my girlfriend, but I didn't want a typical, mundane car. After evaluating the options, the M3 fitted my needs the best. I loved my Porsche 997.1 GT3 RS but driving a manual transmission in Los Angeles traffic was terrible. I bought the M3 with the Dual Clutch Transmission (DCT) since it would be easy to drive in traffic and I can track it on weekends. It's an ideal blend of performance with style and drivability."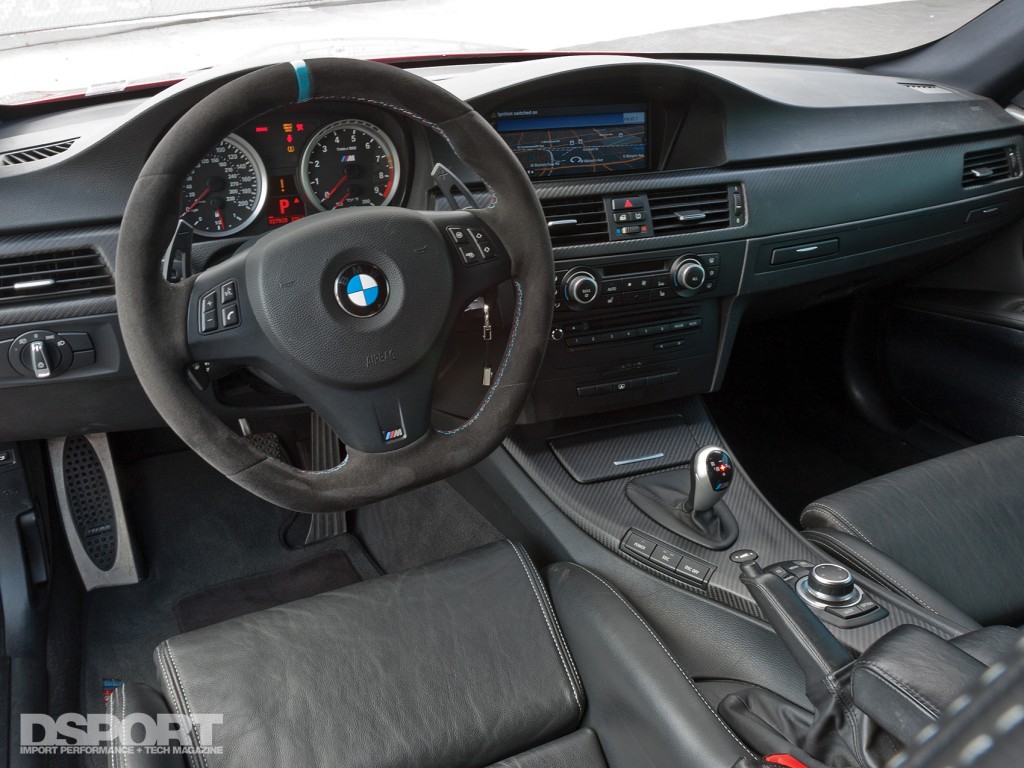 Hard Targets
At the track, Ricky began improving his lap times but began to hit a wall. He was driven to become quicker and wanted more from the car to further improve his lap times. He had put together a list of goals to achieve with the M3, but it had to continue to be easy to drive around town. Striking that balance would require research, testing and tuning. With track days lined up, Ricky wasted no time getting to work on his ride.
Hard Charging
In stock form, the 350 (414 brake) horsepower S65 V8 that powers the M3 makes it a formidable performer from the factory. But the tuning spirit moved Ricky to seek a power adding solution that would make track outings more fun, leading him to forced induction by way of a VF Engineering VF650 supercharger kit to give his V8 a boost in power. Based on a centrifugal Vortech V3 supercharger, this kit delivered a linear power curve that was less complex, easier to manage and less violent than a twin turbocharged set up would have been. Complete with a new intake plenum to feed the eight individual throttle bodies, the bolt-on kit included all the necessary components including a solid mounting plate to position the supercharger on the engine. To maintain some semblance of street compliance, the factory catalytic converters remained in place while an R's Tuning custom GT1 exhaust suppresses some of the V8's growl.
No Hard Ride
Despite it's considerable curb weight of over 3,700 pounds, the M3, like Nissan's GT-R, was engineered to handle well despite its weight. But Ricky desired more adjustability and looked to the aftermarket for components. Moton Club Sport adjustable dampers and Eibach springs replaced the factory suspenders, adding compression and rebound dampening control without sacrificing ride quality. The end result was a nimble and responsive ride quality that kept the tires planted through the most challenging turns.