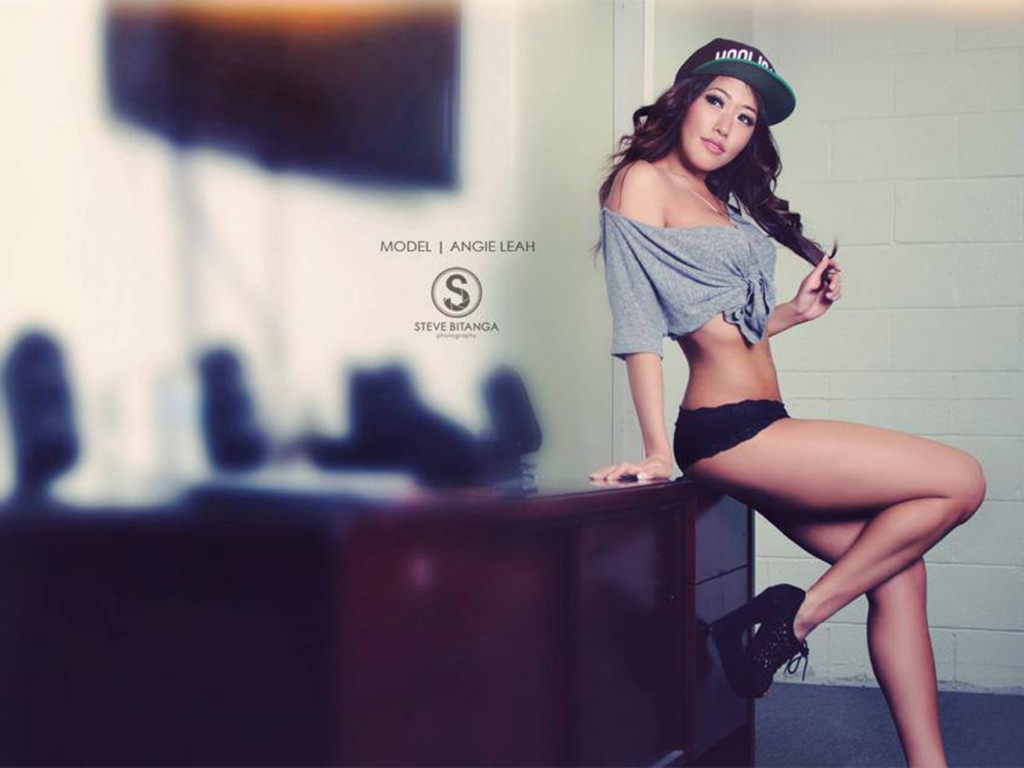 Hello and welcome to First Date. Please tell us a little about yourself.
Hi! My name is Angie Leah and I'm excited to be here! Thanks for having me DSPORT (: I am a huge foodie and I love eating.
How did you get into modeling?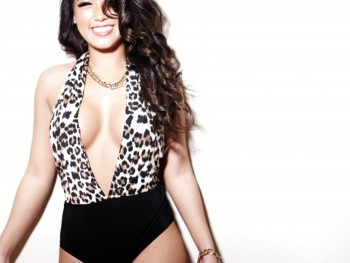 My journey into modeling and this industry was actually from my friends. I remember my friends asking me to do with them a favor and model for their team at a show. I have always been a active spectator prior to modeling so I thought "why not hang out with my friends and do their favor but also, participate in a industry i've been a fan of for so long?"
How long have you been modeling?
I have been modeling now for about 5 years now.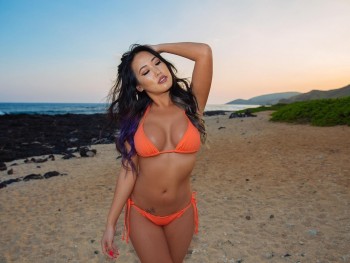 Do you know why you were selected to shoot with DSPORT?
Ha-ha – I wish! I've been wondering myself! Either way I'm super blessed and grateful.
What is the most exotic destination you've traveled to?
Hawaii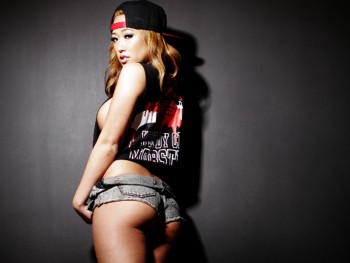 Since you've experienced so much of the world, what is your favorite type of food?
Yum, that's honestly an insanely hard question to answer too. I love all kinds of food. I would have to say my favorite is Korean.
Tell us about some of your interests.
Aside from being a fatty… I love to shoot pool, bartend, kick your butt in Street Fighter, go to sporting events, Game of Thrones, watch Netflix all day, and… sleep.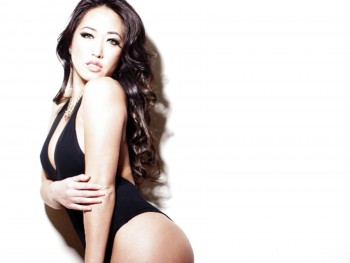 What kind of music gets you moving the most?
It really depends on my mood but you can never go wrong with some underground hip-hop and island reggae.
If a guy were to notice you, what's the best way for him to break the ice?
Make me laugh!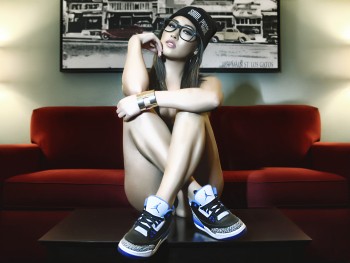 What's the best way for the guy to keep you interested after the first night?
Continue making me laugh! Be a gentleman, chivalry is so rare these days.
What's your drink of choice from the bar?
A shot of vodka and a glass of champagne.
Do you participate in any extracurricular activities outside of modeling? Any particular recreations?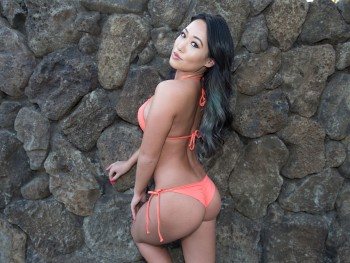 Does sleeping count?
Have you any interest/experience in the import automotive scene?
Yes! I love tracking and to watch my friends drift.
What is your favorite car?
An AP2 white Honda S2000.
What else are you doing now? Are you a student, a worker, both, neither?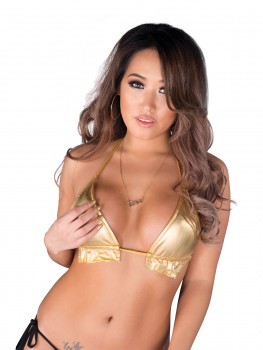 Both actually! I'm a full-time double major student that works two full time jobs. Three, if modeling counts.
What are your passions?
I love to travel, meet new people and learn their story, tend bar, and eat, of course.
Have you any parting words for DSPORT readers?
This was so much fun and I hate to end this already! Thank you so much for reading this far into this interview and I hope you enjoyed getting to know me a little. I appreciate you all so much! Thanks so much for your support since day one cheers to the many more! Muahs!
---