DSPORT: Welcome back Danielle Lombard, you've made quite the name for yourself since your first photo shoot with us. How have things been since then?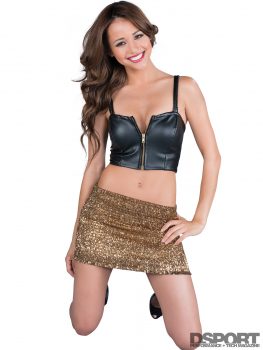 Danielle Lombard: Things have been fantastic! I shot with you guys back in 2011 right before SEMA and it was actually my first major shoot. After that, I started doing a lot more work in the car scene. I even toured with Hankook Tires for 2012. Now my focus has shifted and I'm trying to do more film and commercial jobs.
DSPORT: Are you trying to be the first DSPORT Cover Model with a star on the Hollywood Walk of Fame?
Danielle Lombard: No. I'm just trying new stuff. I just finished shooting for a web reality show called "Roll Models" which will be coming out at the end of June. I'm really excited to see the final edit. The show focuses on girls from the import scene. I like that it brings awareness to the Asian American culture in Orange County, California.
DSPORT: We'll check it out. The word on the street is you're a business owner now.
Danielle Lombard: I just opened up a nail salon in Long Beach. The whole process of launching a new business was really exciting. With this new business launch, I really liked the creative and design aspects. So far, the salon is doing really well and that makes me very happy.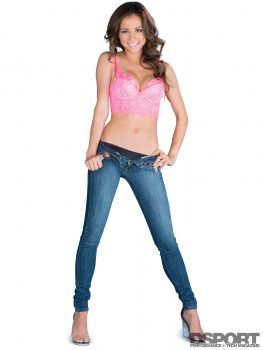 DSPORT: We were told that you started this business just to have the ability to say, "you're fired!"
Danielle Lombard: (laughing) No. But, I actually have had to fire people. It sucks and I definitely don't enjoy it. So far, it's been the worst part of the job.
DSPORT: So should we expect to see "Dannie-Lo" nail salon franchises popping up or are you going to focus more on modeling and acting?
Danielle Lombard: Modeling is definitely fun and I do have a big interest in acting. Hopefully, I won't look too stupid in the reality show or maybe looking stupid leads to some opportunities.You never know in Hollywood. Even if nothing happens on that end, I could be very content running the salon and launching more businesses in the future.
DSPORT: So where do you see yourself in five or 10 years?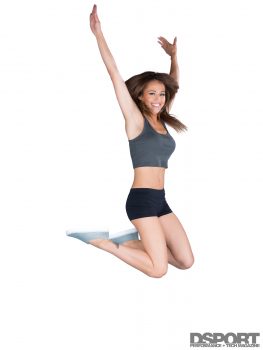 Danielle Lombard: I'm at a point in my life where I'm just taking things as they come. I'm taking advantage of the opportunities presented. This could be modeling, opening another business or television. I don't really know where life is going to take me but hopefully I'll enjoy every day.
DSPORT: We already know a lot about you, so tell us three interesting facts we don't already know.
Danielle Lombard: Let's see. First, I was born cross eyed as a baby so I'm really good at doing this (crosses eyes). Second, I've lived in New York for a while which is probably one of the most amazing experiences I've ever had. And Third, I can't think of anything else right now. Wait! I traveled to Malaysia last year, which I loved, except for their really hot and humid weather.
DSPORT: Hmm. Maybe you didn't understand the question. We said interesting.
Danielle: Shut up! (laughing)
DSPORT: Seriously, thanks for stopping by again.We wish
you the best of luck in the future. Danielle: Thanks DSPORT for having me!