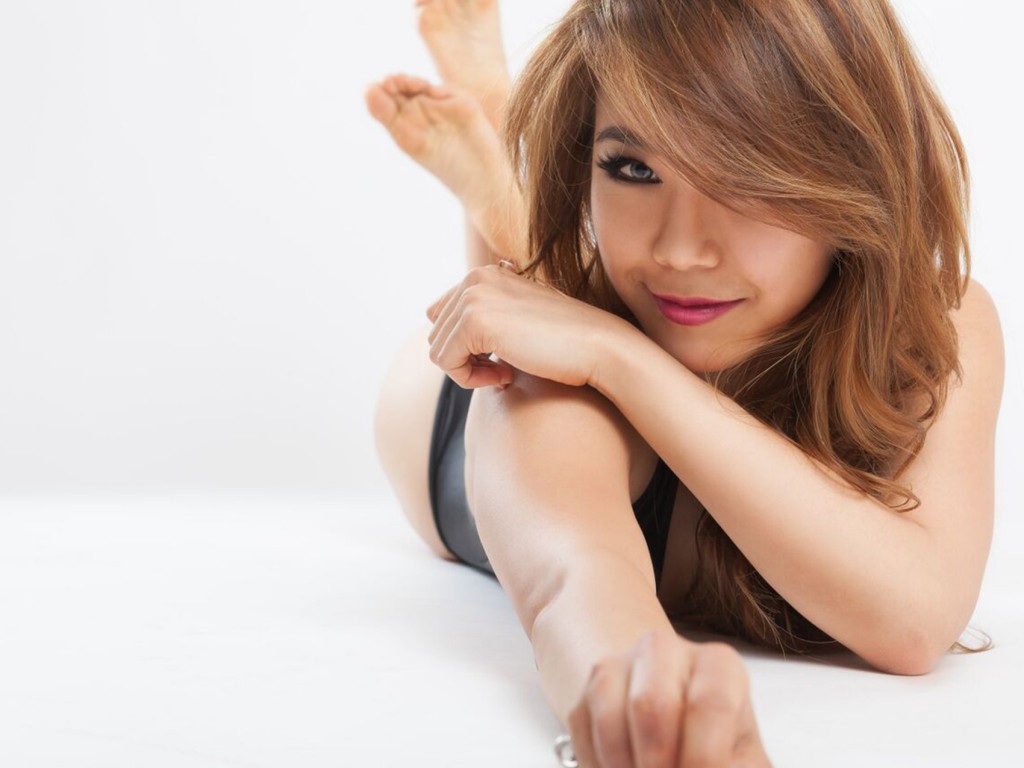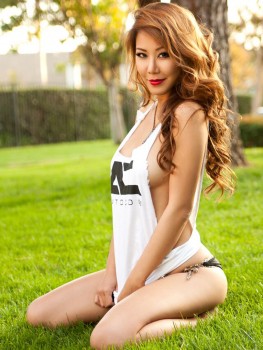 Hello and welcome to First Date. Please tell us a little about yourself.
Hi DSPORT readers! My name is Eva Skye. I am a healthcare marketer by profession, Fashion Designer by education, and model/dancer by hobby. Some words that best describe me are: Positive, Personable, Adventurous, Passionate, Spiritual, Career Oriented, and Unpredictable (that doesn't mean I'm bipolar…) I LOVE traveling and meeting people from all walks of life.
How did you get into modeling?
I stumbled into modeling through my love for costume design, cosplay, and the Japanese anime culture.
How long have you been modeling?
I started modeling as a hobby around 2007.
Do you know why you were selected to interview in DSPORT?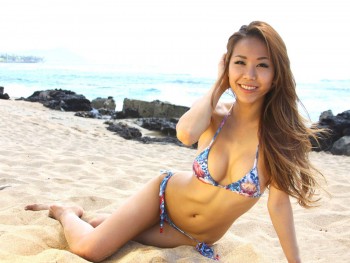 I honestly have no clue; please enlighten me. (Perhaps it's because I was caught grooving along like its nobody's business at the Savini booth during Wekfest Long Beach?)
What kind of music gets you moving the most?
Good question! G-funk, Deep House, Tropical House, Hip Hop, Popping Music, Future R&B, Trap, Chill-step.
What are your secrets to keeping up your figure?
Dance, Yoga, Pilates – did I mention Dance? I also don't drink alcohol.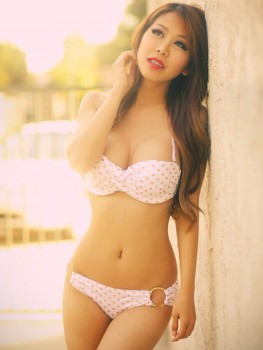 If you inherited $5 million dollars, what would you do with it?
Donate $1 million to charities, then invest 30% into real estate and smart startup companies, pay off all my family's debt, and travel the world with them.
Tell us something interesting that not a lot of people know about you.
If I told you, I'd have to evaporate you. (I burp foam when I eat cherries.)
What is your best physical feature?
My long torso… it's a love/hate relationship. And also my smile.
Do you have any phobias?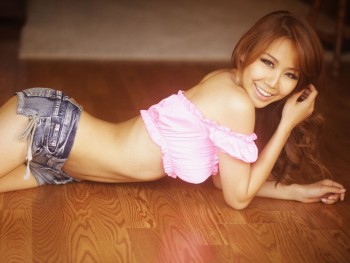 I can't stand anything with more than 8 legs, or the sight of blood except for my own.
If you had to eat one thing for the rest of your life what would it be?
Purple sweet potatoes with Sriracha sauce.
What is the nastiest food you have ever eaten?
When I visited Shanghai, my friend made me eat pig brain cooked in a hotpot. No joke. In China, people will seriously eat any living thing that could walk or fly.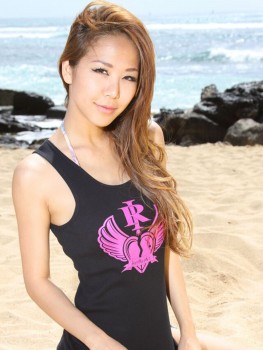 Do you have a hidden talent?
If I told you, it wouldn't be hidden anymore.
Do you have a nickname?
Skye.
If you could pick one superpower what would it be?
The ability to fly up to the speed of light.
What is one thing you want to cross off your bucket list?
I really want to go cave diving and explore all the amazing cenotes of Mexico.
Do you have any events coming up for you?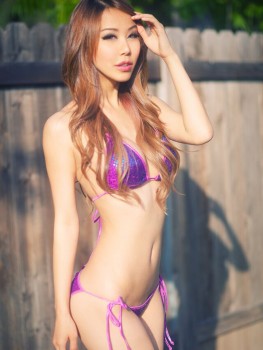 Yes! I will be working with NITTO Tires for Auto Enthusiast day in August, modeling at Tokyo Game Show in September, and HKTDC Hong Kong Electronics Fair (Autumn Edition) in October. Make sure to come by, say hi and perhaps do a little dance with me!
Have you any parting words for our DSPORT readers?
I hope you enjoyed my feature and really look forward to meeting everyone at future shows so don't be shy and make sure to come by and say hi! Thank you all so much for your love and support!
Also, don't forget to follow me on my Facebook page fb.com/EvaSkyeFanPage, Instagram @EvaSkye and Twitter @LoveEvaSkye for the latest updates on my shows and events calendar as well as all the other random paraphernalia I like to share with everyone.
Last but not least, I would like to give a shout out to all my loved ones – family, friends, fans and everyone who's been there for me through thick and thin. Thank you all so much for your endless support! I am truly blessed and grateful to have you all in my life.
---