The Japanese Classic Car Show (JCCS), Now in its sixteenth year, took place with a new location at Angel Stadium of Anaheim in Southern California. For many years the JCCS event was held at the Queen Mary Events Park in Long Beach. After out growing that venue, it made a short move to a larger site, near the Long Beach Aquarium. This year, the Acura Grand Prix of Long Beach had to be rescheduled due to the global pandemic. The resulting calendar conflict required the JCCS crew to once again move the entire show to yet another new location.
Staff Report // Photos by Joe Singleton
DSPORT Issue #241
---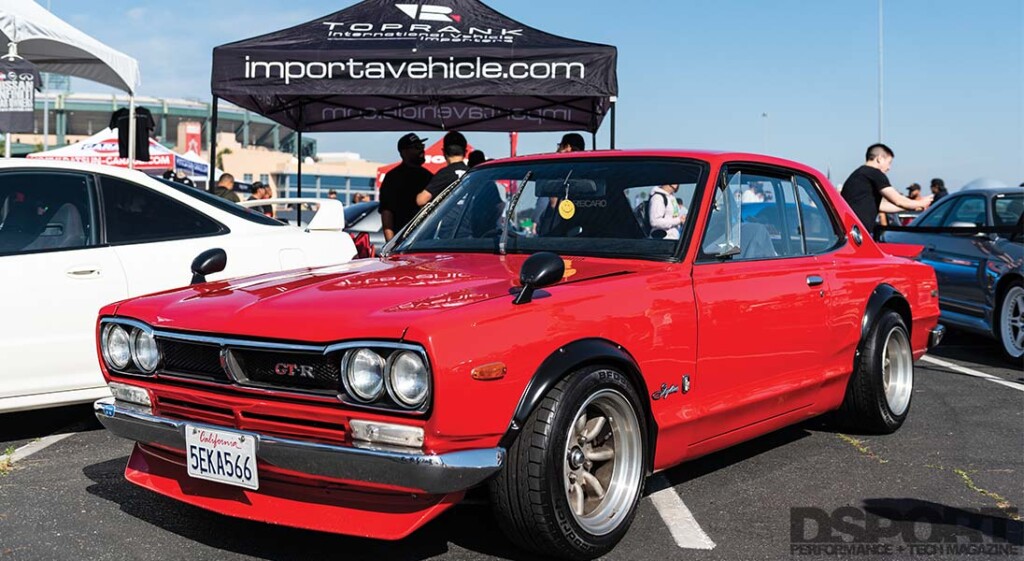 In addition to the impressive display of vintage vehicles, the dedication of the organizers and staff were also on display as the move appeared to go off without a hitch. The major league baseball stadium's parking lot easily accommodated the 10,000 visitors that the one day event drew. The new location is twice the size of the previous park, allowing for a large open area for the 60 vendors that lent their support, with easier vehicle access, and more parking for spectators. With nearly 600 historic examples of rare, unique and exceptional cars, trucks, vans and motorcycles, this is the largest show of its kind in the nation.
The popularity of vintage Japanese cars continues to rise and the market for these collectibles is heating up. Shows such as the JCCS have helped expand that market by promoting these sometimes overlooked beauties and the culture that has grown up around them. This was also an opportunity for aftermarket suppliers of products and services to showcase their merchandise.
In addition to the classics, automakers brought out some of their newest models, for many enthusiasts this was their first glimpse in person of the latest models. On hand were the Acura NSX Type S, Nissan Z and Toyota GR86 sport cars. This was also a chance to talk with industry representatives while we mentally tallied our bank account wondering if we could afford one of these modern classics.
After a long and difficult period that saw many shows and events cancelled or postponed, attendees were finally able to meet up once again with friends and community members to enjoy each others company. The quality and dedication of the builds was impressive, it seemed many used the pandemic pause to improve upon their project builds. We can't wait to see what they bring out next year.
One of our favorite car shows, the JCCS is a unique tribute to vintage Japanese automobiles and the lifestyle that surrounds them. The Japanese Classic Car Show and its celebration of the kyusha (translation: old car) will return to Long Beach in September 2022.