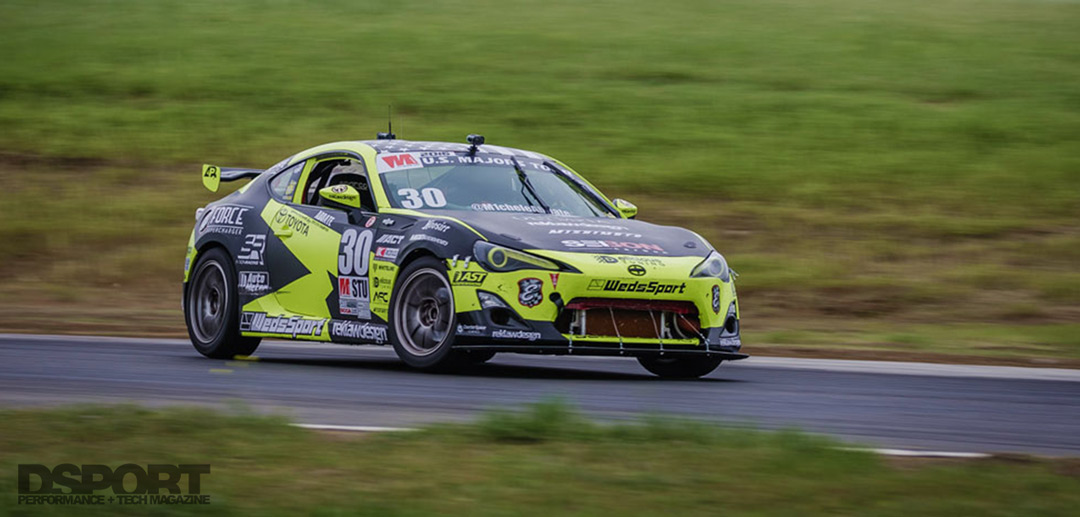 Every racing driver's career starts with having to watch from the sidelines. Michele Abbate of Las Vegas, Nevada started just the same, watching her older brother race since she was four years old. He dominated in the divisions that he competed in, claiming championship titles in both local and global rankings. Michele was stuck as a spectator in the motorsports world until she hit 16 years old and bought her first car which she would daily drive and compete with, even if the only avenue was local autocross. This small step kicked off her racing career, leading Michele to become a well-recognized driver, now competing in a supercharged Scion FR-S in both regional and national rankings in production car racing.
Photos by Richard Pochop
---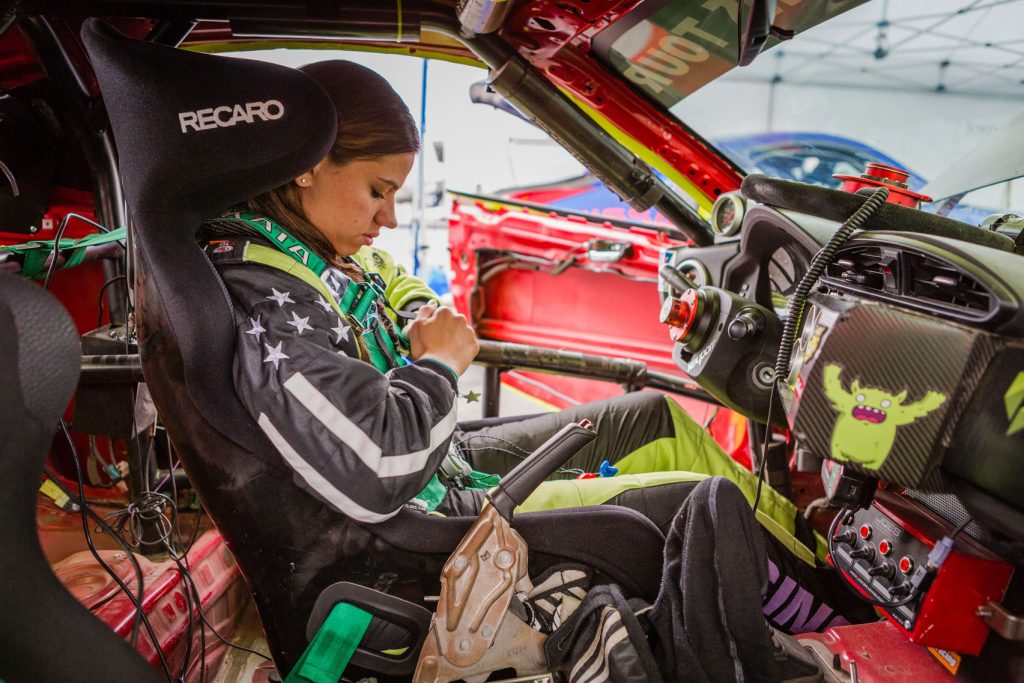 Autocross Beginnings
Some purists like to argue that autocross doesn't qualify as real racing, however, some of today's most respected drivers started their careers in autocross. It may not provide the wheel-to-wheel action and huge spectator draw of other motorsports, but it rewards excellent car control and punishes sloppy driving. For many racers, autocross provides an affordable means to develop driving skill in a safe and affordable manner. Michele states, "I had no other option to race except for the local Las Vegas Region SCCA Autocrosses. It worked out well for me, though – it was cheap and gave me a chance to learn the basic fundamentals of driving a car." Abbate stuck to regional autocrosses for a few years before taking part in the national tour in San Diego, CA in 2007. Here, she was given the opportunity to run a fully-prepared STX Mazdaspeed Protege against some of the country's best. After collecting a podium finish, Abbate decided that pursuing a racing career was a real possibility. "I've always had my eyes set on road racing, largely because of my younger years growing up watching my brother Michael battle it out on kart tracks across the nation."
Hunting for Seat Time
Abbate's driving career began to transition from autocross to time attack. "I spent a couple years racing in the Redline Time Attack division when it was really booming back in 2008 to 2010. Occasionally, I would rent racecars within the INEX sanctioning body, where I got most of my first actual wheel-to-wheel road racing experiences in both Legends cars and Thunder Roadsters." Around that time, Crawford Performance provided opportunities for her race its Subaru racecars in both time attack and Subifest with Michele in the driver's seat. "After that, I was presented with an amazing opportunity. In 2011, just after graduating from UNLV with my Bachelor's degree in Communication and Marketing, I was signed as a driver for Crawford Performance in partnership with Scion Racing/Toyota." This opportunity acted as the springboard for new opportunities for Abbate. She went on to place 2nd overall in the So Cal Division of NASA Time Trials in the Crawford Performance-prepared Scion tC for 2011. In 2012, Abbate earned her club racing license, stepped into the turbocharged Scion tC prepared by Gruppe-S/Dynamic Autosport, and competed in the MotoIQ Pacific Tuner Car Championship series. She fought all year long to win the championship by just one point.
Wheel to Wheel
In 2014, Abbate worked to put a new program together to race in the United States Touring Car Championship (USTCC) series in the new Scion FR-S chassis. After a fallout with a potential title sponsor, Michele had to decide whether to continue with the racing plan that she just spent her home down payment savings on, or to let it go and play it safe at a lower and more affordable level. "I don't think I could have made the decision on my own. Anthony Philleo, my now fiancé, was so supportive and dedicated to see me succeed, we worked to put a plan together." Having already missed half of the USTCC season, Abbate and Philleo, now known as Team GRR Racing, picked up the pieces and put in all of their efforts to run the rest of the season out of pocket as privateers while building the racecar in their own garage. Matters turned around for team GRR Racing in 2015. "We still had no title sponsor, but we were aiming for a full season of road racing." Abbate held an all-or-nothing crowdfunding campaign on Dark Horse Pros in an effort to compete for a full season in a regional racing series. While teaming up with her existing partners, she offered rewards for donations and completed the campaign successfully, raising over $13,000. This enabled Abbate to make her debut season in SCCA racing, vying for the 2015 Western Conference Majors Tour championship.99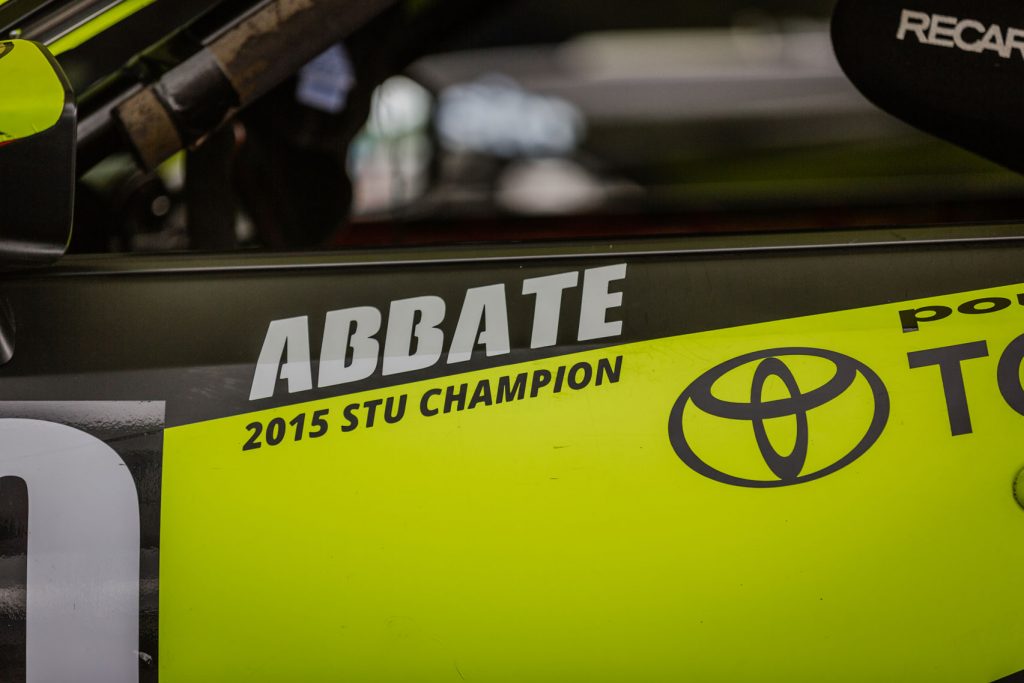 Climbing the Ladder
Running the full season of the Western Conference Division, the GRR Racing team made remarkable achievements in its rookie year with the SCCA. Along with the SCCA STU Championship title, Abbate also went on to win the prestigious 2015 Lindley Bothwell Memorial Cal Club Driver of the Year Award, and was the first female to do so in the award's 66 years of existence. "It was a very humbling experience, we worked so hard to just get through the season and we managed to win it all. It was absolutely inspiring, even for myself," Abbate shares. Following the 2015 championship, Abbate went right back to work, building the team racing program further and garnering support where needed for the next year. New title sponsor Edelbrock USA came onboard, providing the GRR Racing Scion FR-S with the new E-Force Supercharger System, as well as a bright new livery to show off an aggressive new look.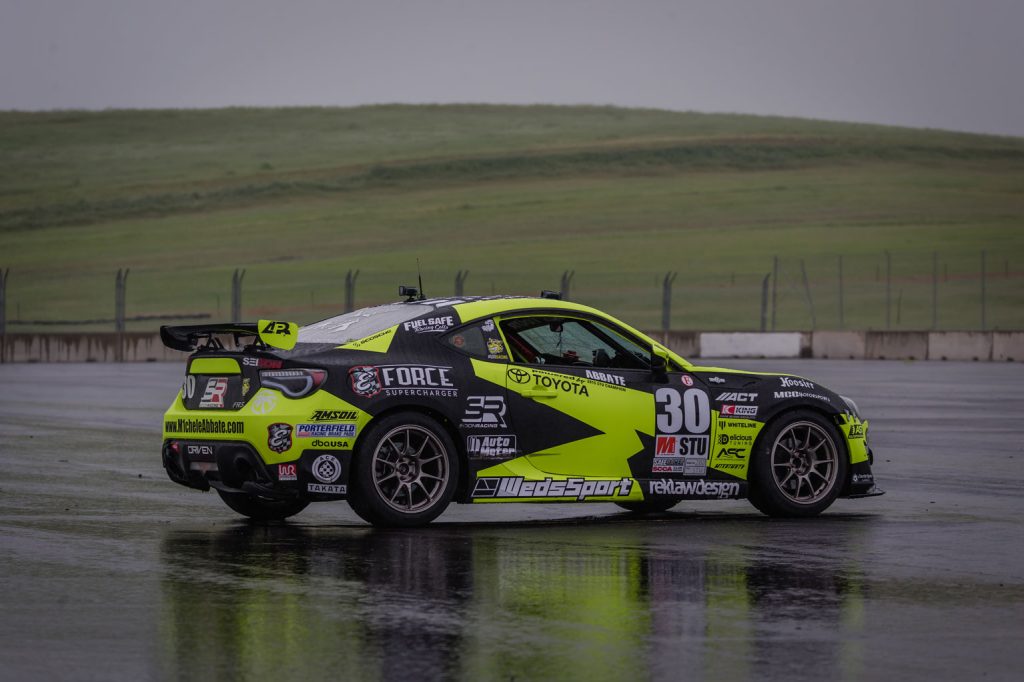 The 2016 season proved to be a highly competitive year, as Abbate stepped up her performance, but so did the rest of the field. This year's championship pitted her up against other strong contenders piloting Honda S2000s, Mazda Miatas and a rival Scion FR-S. Despite some repeated battles in tuning and setup earlier in the year, Abbate managed to take a podium spot at least once every race weekend this season. With the added performance from the Edelbrock E-Force Supercharger System, the supercharged Scion FR-S had to take on additional ballast in order to level out the competition. After a full season of hard racing, Abbate and the GRR Racing team collected a 2
nd
place finish in the Western Conference SCCA US Majors Tour STU class championship. With plans to tackle the SCCA National Runoffs in September at Mid-Ohio, the team still has a lot of work to do. Keep your eyes on the GRR Racing team as they continue to showcase the FT86 platform in road racing. Website:
m1cheleabbate.com