TURN 14 DISTRIBUTION ADDS ADVAN RACING WHEELS TO LINE CARD
Horsham, PA (February 18, 2019) — Turn 14 Distribution, the industry leader in performance parts distribution, has announced the addition of ADVAN Racing Wheels to its line card.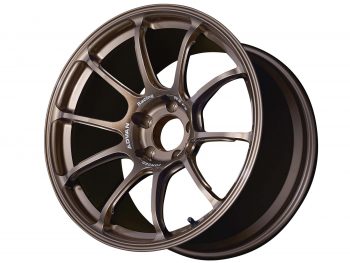 "Turn 14 Distribution is further expanding our wheel offerings with the addition of ADVAN Racing Wheels to our lineup. ADVAN Racing Wheels are an excellent option for those seeking style and functionality. The company's dedication to providing premier designs, paired with lightweight and high-strength technologies, make ADVAN Racing Wheels a highly sought-after brand in the performance aftermarket," said Kyle Shelley, Turn 14 Distribution's Director of Sales.
ADVAN Racing Wheels is a division of the Yokohama Rubber Co. Yokohama is very successful in the automotive tire market, thus ADVAN Racing Wheels was created to bring advanced wheels to complement their tires. Using several methods such as mold form forging, spin forging, and flow form casting, ADVAN Racing Wheels are one of the strongest and most reliable wheel brands from Japan. ADVAN Racing Wheels offers several different designs to meet each customer's demands and tastes. Since each wheel is proudly made in Japan they feature superb quality.

About Turn 14 Distribution
Founded in 2007, Turn 14 Distribution is a leading Performance Warehouse Distributor. It offers a range of proprietary online tools like real-time inventory, exact shipping quotes, international shipping quotes, and manufacturer-direct drop-shipping. Turn 14 Distribution's goal is simple; to serve as a true resource and provide consistently exceptional service to all of its customers. For more information about Turn 14 Distribution, visit its website at www.turn14.com.