May 10, 2017: Subaru Rally Team USA announced today that the team has entered a technical partnership with high performance brake rotor specialists Disc Brakes Australia for the team's stage rally program in the 2017 American Rally Association Championship.   Disc Brakes Australia (DBA) will provide custom developed brake rotors to the team for use on the two Subaru WRX STI rally cars of team drivers David Higgins and Travis Pastrana.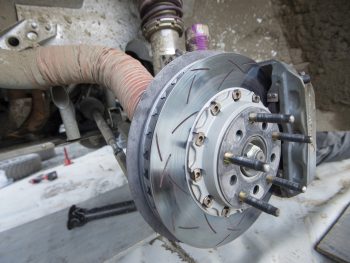 "Disc Brakes Australia has always been popular in the Subaru community for building great brake rotors. But we really wanted to show the capabilities of our rotors in the most demanding motorsport we could think of" states Yoni Kellman, Sales and Marketing Manager DBA USA. "Stage Rally can make or break you, and we wanted to prove we had the mettle. Subaru Rally Team USA is the premier team in the sport, so it was only fitting that we teamed up with them to gain valuable feedback on how our rotors hold up at the top levels of motorsports to further improve our products."
Subaru Rally Team USA (SRTUSA) is managed by Subaru technical partner Vermont SportsCar.  The stage rally team will is spearheaded by defending eight-time Rally America champion David Higgins and former four-time Rally America Champion Travis Pastrana.  Higgins and Pastrana compete in the newly formed 2017 American Rally Association (ARA) National Championship behind the wheel of highly customized Subaru WRX STI rally cars.
Vermont SportsCar began working with DBA USA earlier this season to develop and test brake rotors for the team's stage rally cars.  The DBA USA rotors were first utilized at the Oregon Trail Rally last month, where SRTUSA took a 1-2 finish, with Pastrana edging out Higgins by just 10.5 seconds.   Higgins and Pastrana renew their friendly rivalry at this weekend's Olympus Rally, in Washington, May 13-14.
With four decades of manufacturing experience and unsurpassed knowledge through research and development, Disc Brakes Australia  has positioned itself as Australia's most awarded manufacturer and a global leader in brake rotor manufacturing.. DBA sets the bar in quality, tolerances, premium metals and manufacturing equipment that delivers premium quality disc brake rotors. For more about DBA visit www.dbausa.com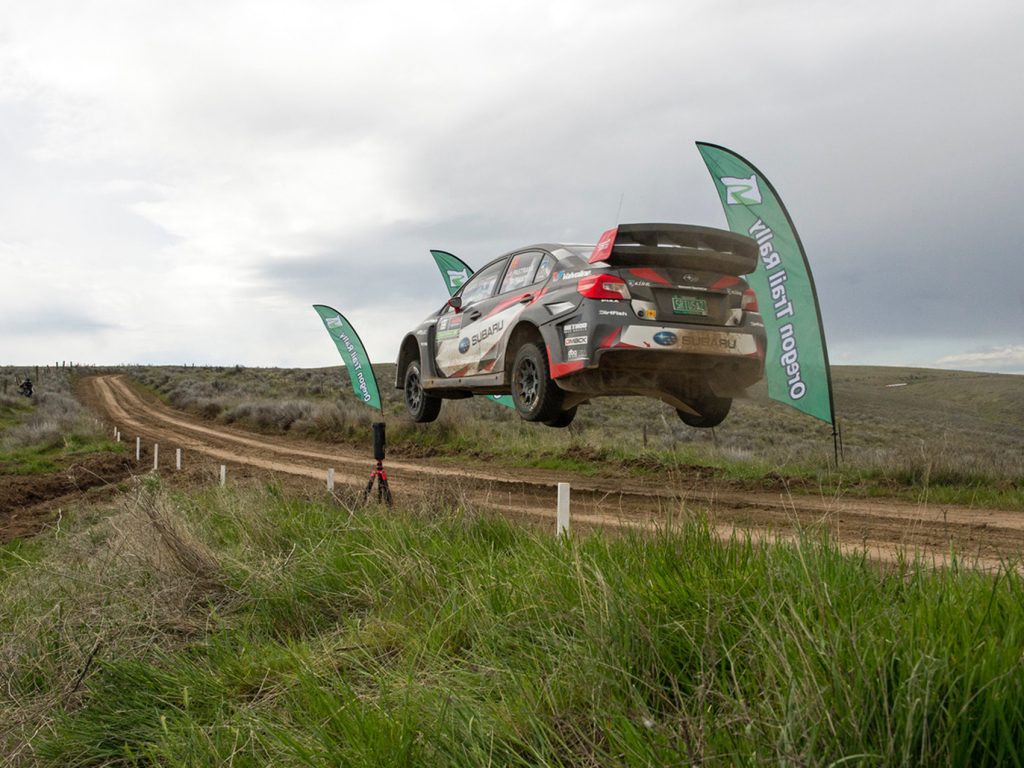 ---
To follow Subaru Rally Team USA:
Facebook: Subaru Rally Team USA
https://www.facebook.com/SubaruRallyTeamUSA/
Instagram & Twitter: @srtusa
https://www.instagram.com/srtusa/
Web:  Subaru.com/rally
---
About Subaru Rally Team USA
Subaru Rally Team USA is managed by Vermont SportsCar and proudly supported by Subaru of America, Inc., Valvoline,  Method Race Wheels,  KÜHL, DirtFish Rally School, DMACK Tires, PIAA, RECARO and DBAUSA. Follow the team online at www.subaru.com/rally
About Subaru of America, Inc.
Subaru of America, Inc. is a wholly owned subsidiary of Subaru Corporation of Japan. Headquartered at a zero-landfill office in Cherry Hill, N.J., the company markets and distributes Subaru vehicles, parts and accessories through a network of more than 620 retailers across the United States. All Subaru products are manufactured in zero-landfill production plants and Subaru of Indiana Automotive, Inc. is the only U.S. automobile production plant to be designated a backyard wildlife habitat by the National Wildlife Federation. For additional information visit media.subaru.com. Follow us on Facebook, Twitter, and Instagram.