COBB Tuning
Subaru SS 3-inch Cat-Back Exhaust
P/N – 515132
---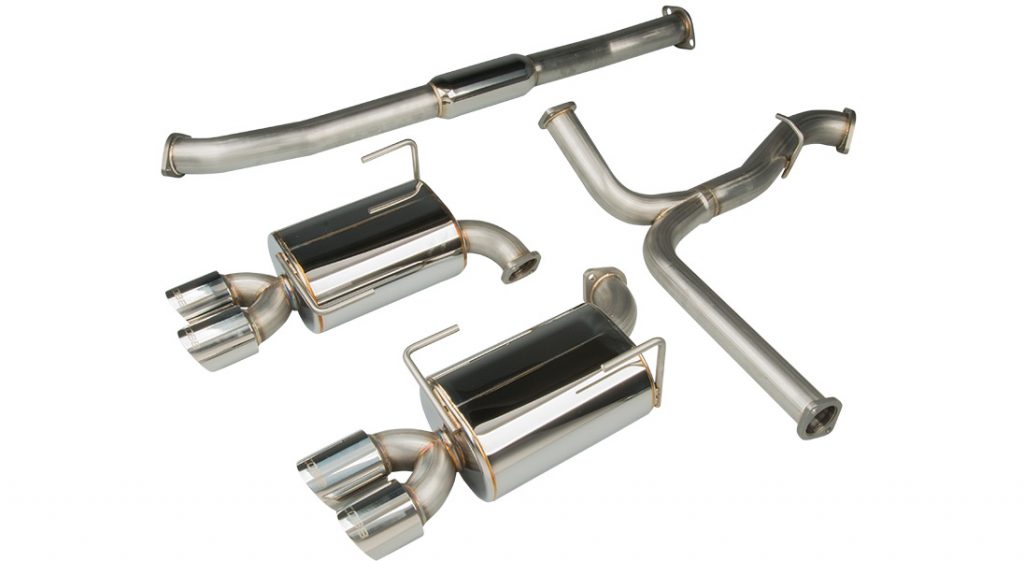 Cobb Tuning's Subaru SS 3-inch Cat-Back Exhaust for the 2015+ WRX and STI features a TIG-welded 304 stainless-steel construction with one resonator and two mufflers. The exhaust employs a stamped flange at the down-pipe and laser-cut flanges at the Y-pipe, allowing for simple installation and precise fitment. This application is one of the few we tested that utilizes a resonator in the mid-pipe, helping bring sound levels down further without interrupting air flow. This configuration produced a very clean and pleasing exhaust note without being too loud, reaching only 90 decibels at mid-range RPMs. Better yet, there was no noticeable drone from inside the car. Four 90mm dual-wall slant-cut tips point out the back, showing off the exhaust's polished finish. With Cobb's exhaust system installed, the WRX STI saw an increase of 6.2 peak wheel horsepower and 16.63 lb-ft peak torque. Midrange RPMs showed great improvement with a consistent increase of 20 horsepower and 20 lb-ft of torque.

Product Notes

Weight: 48 lbs. / 21.8 kg      Material: 304 Stainless Steel

Layout / Weld Type: Four-Piece / TIG welded

Muffler(s) / Resonators:  Two mufflers, one resonator

Wall Thickness: 1.5mm

Flanges: 10mm laser-cut

Tips: Quad 90mm dual wall slant

Hangers: Five, solid

Street Price: $1,295.00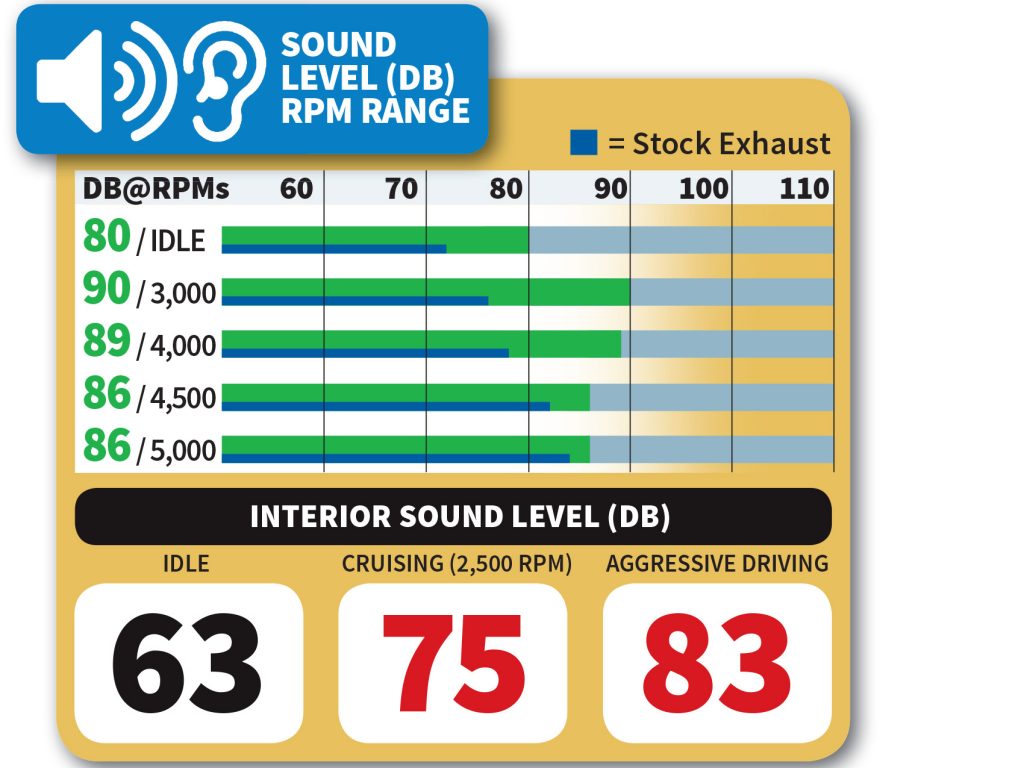 Quality & Detail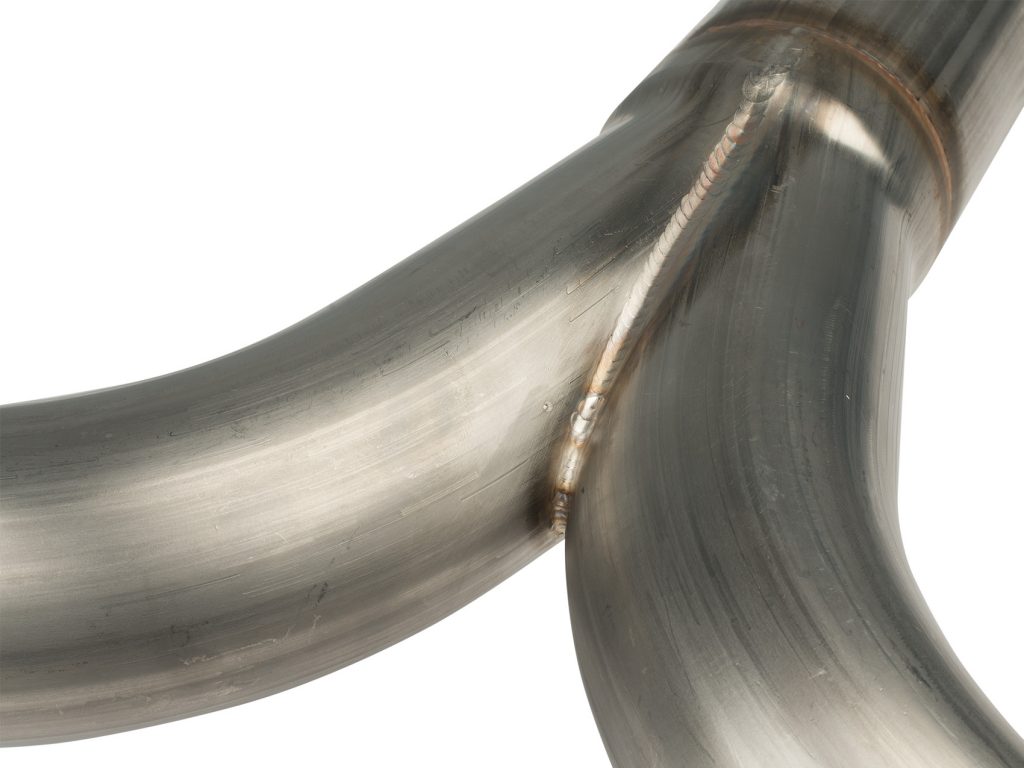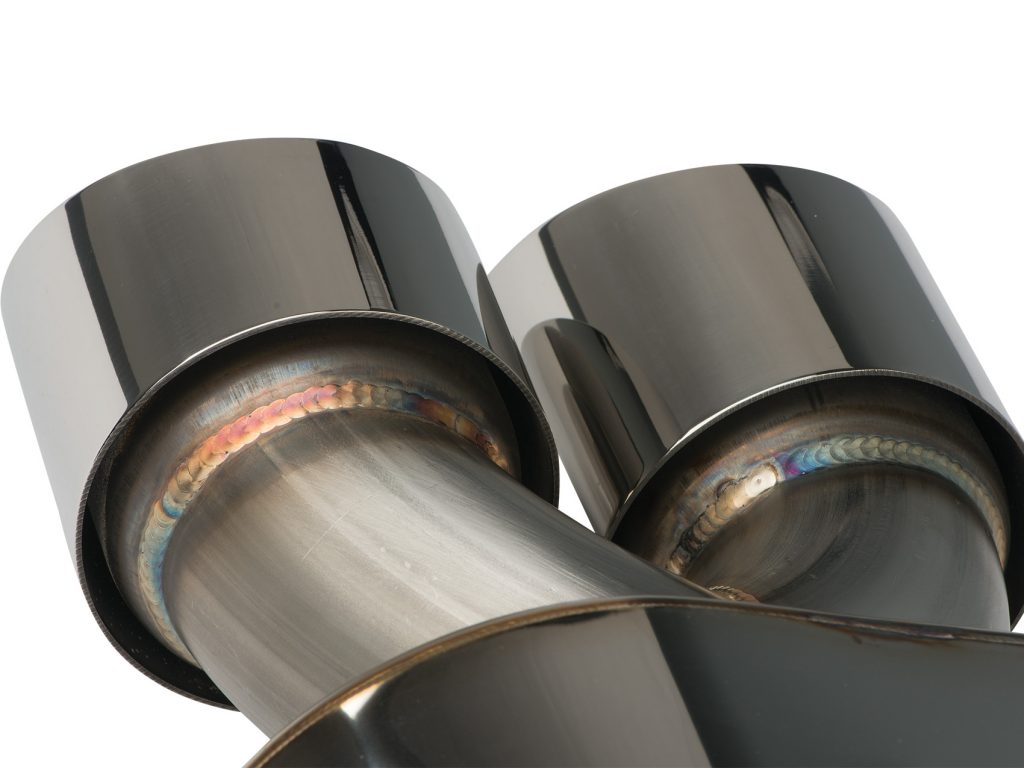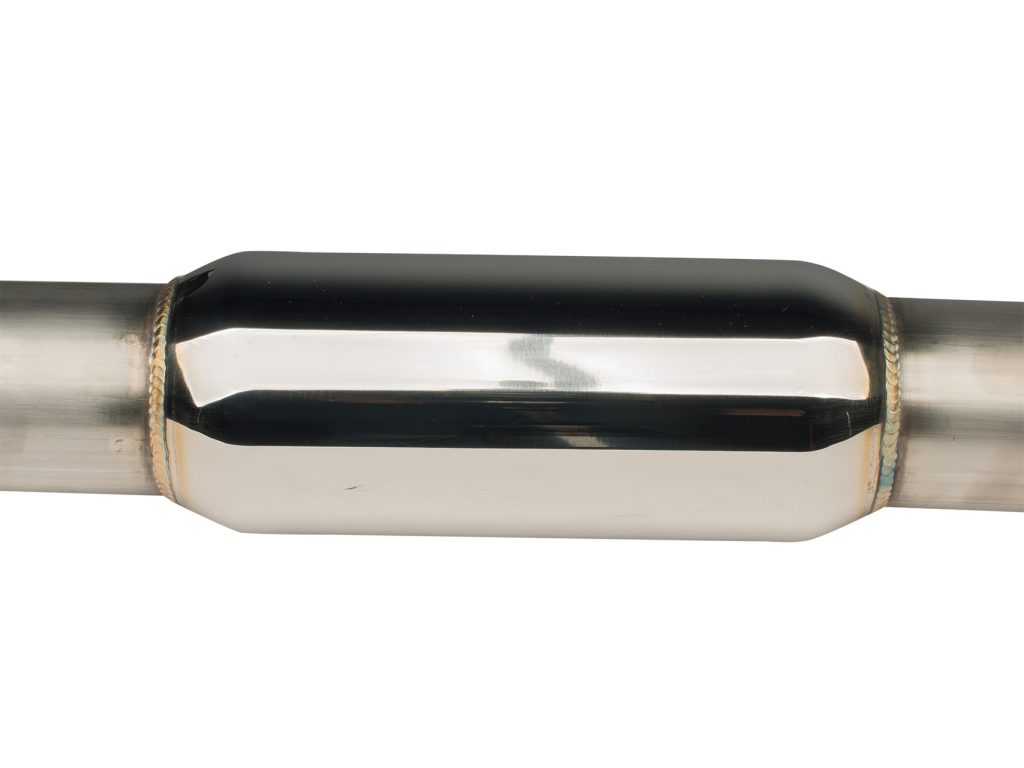 Cobb Tuning's exhaust utilized excellent welds and extremely smooth bends throughout the entire system.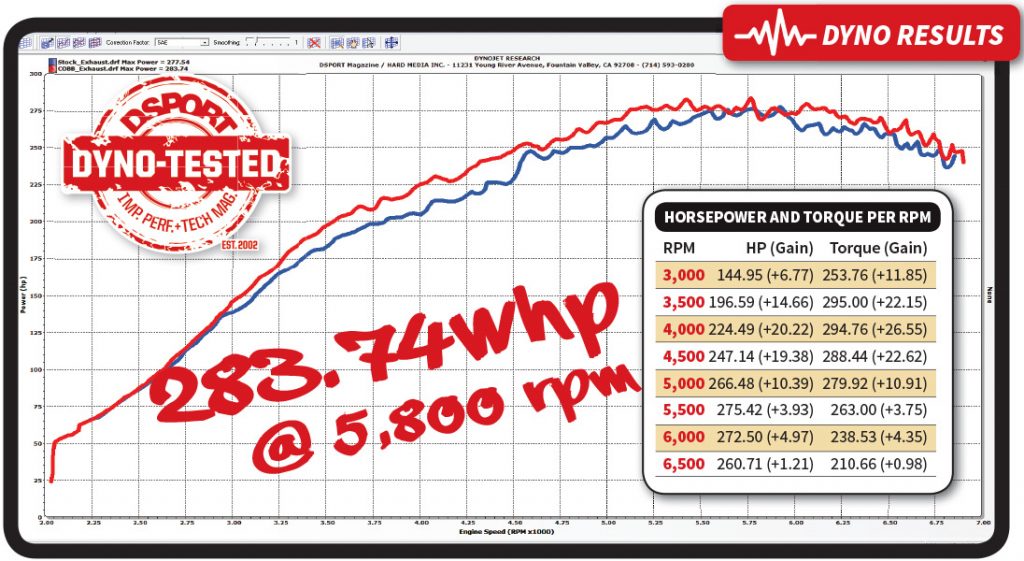 Whats Hot

• Excellent Tone

• Great Build Quality

• Big Mid-Range Power

Whats Not

• Higher Priced

• 8 lbs Heavier Than Factory Exhaust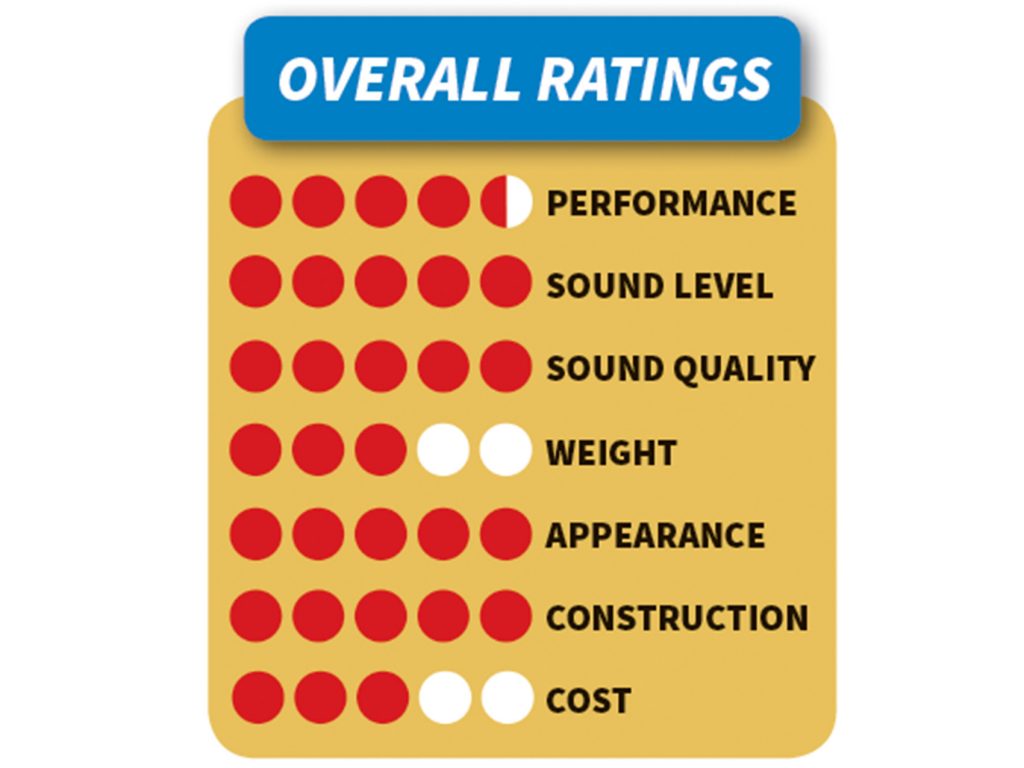 Our Final Verdict

Cobb Tuning's SS 3-inch Cat-Back Exhaust for the 2015+ WRX and STI comes in as one of the highest cost options we tested, but is also one of the most powerful. The peak power may not have made a big leap, but the increases made in the mid-range were significant. The build quality and finish are excellent, providing for easy installation and good looks.