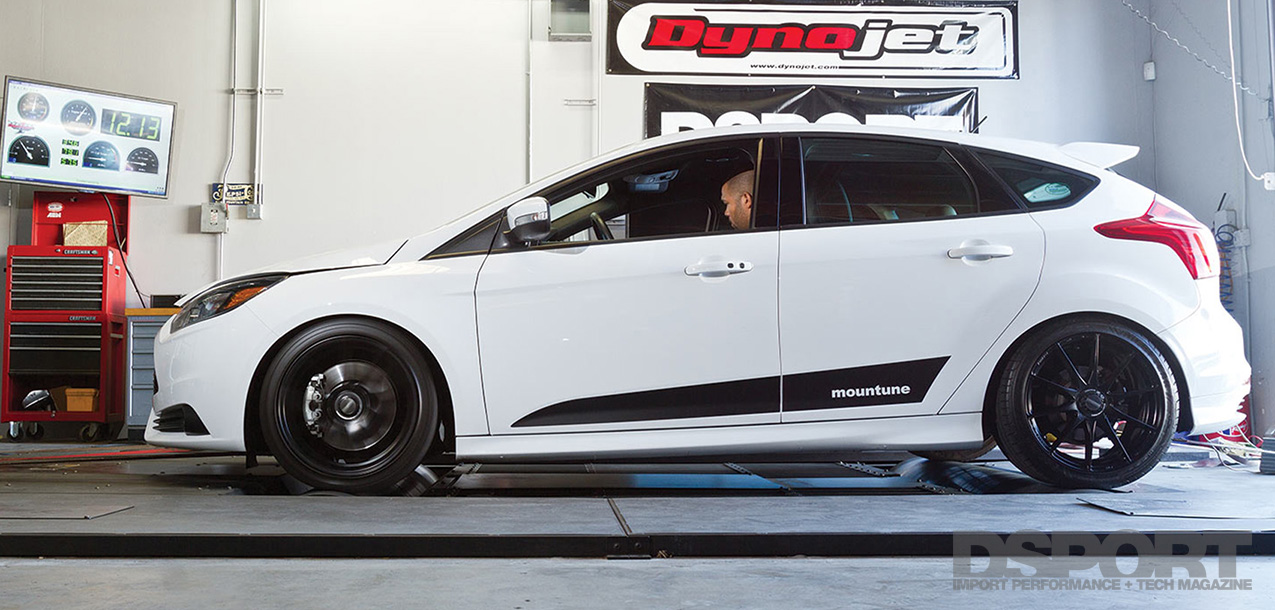 For most of us in the tuning market, warranty claims become a huge hassle
when the dealer denies service based on modifications. Although some dealers are "mod-friendly", service managers come and go and usually the hook-ups don't last long. In the aftermarket world, tuning companies looking to offer a factory warranty-friendly package must adhere to higher quality, drivability and reliability standards.
Text by Jun Chen // Photos by Jun Chen, Richard Fong and Courtesy of Mountune
DSPORT Issue #144
---
Turbo Advantage
From the factory, Ford's latest Focus ST hatchback boasts a 2.0-liter turbocharged four-cylinder EcoBoost engine. While a four-cylinder, front-wheel-drive hatchback platform is nothing new, the addition of a turbocharger dramatically increases the tuning potential of this vehicle. Naturally aspirated engines generally require a large amount of work and money for very little performance increase. However, most factory turbocharged platforms respond well to basic bolt-on upgrades, and the Focus ST is no exception.
---
Peace of Mind
Mountune
, a U.K.-based tuning company, works very closely with Ford to develop many of its performance products. Once the 2013+ Focus ST became available in the U.K., Mountune began developing products to extract more performance out of the vehicle. However, these performance parts don't compromise the reliability or drivability of the Focus ST. Unlike any other performance upgrade on the market, only the
Mountune MP275 kit
allows owners to stay worry-free about their warranty. All kits installed at the Mountune USA headquarters and Ford dealerships around the country allow the owner to retain the factory Ford powertrain warranty.
The MP275 power package includes three parts: an induction kit, high-flow intercooler and mTune calibration device for $2,149. Mountune also offers the
induction kit
and the intercooler separately (for $379 and $999, respectively). Since the mTune calibration device features a single, non-user-configurable tune designed specifically for the MP275 kit, Mountune USA does not sell this device separately.
For Focus ST owners looking to go beyond the MP275, Mountune also offers its high-flow catback exhaust for $799. For those that worry about California emissions, don't fret; the MP275 kit is also approved by CARB via EO #D-727.