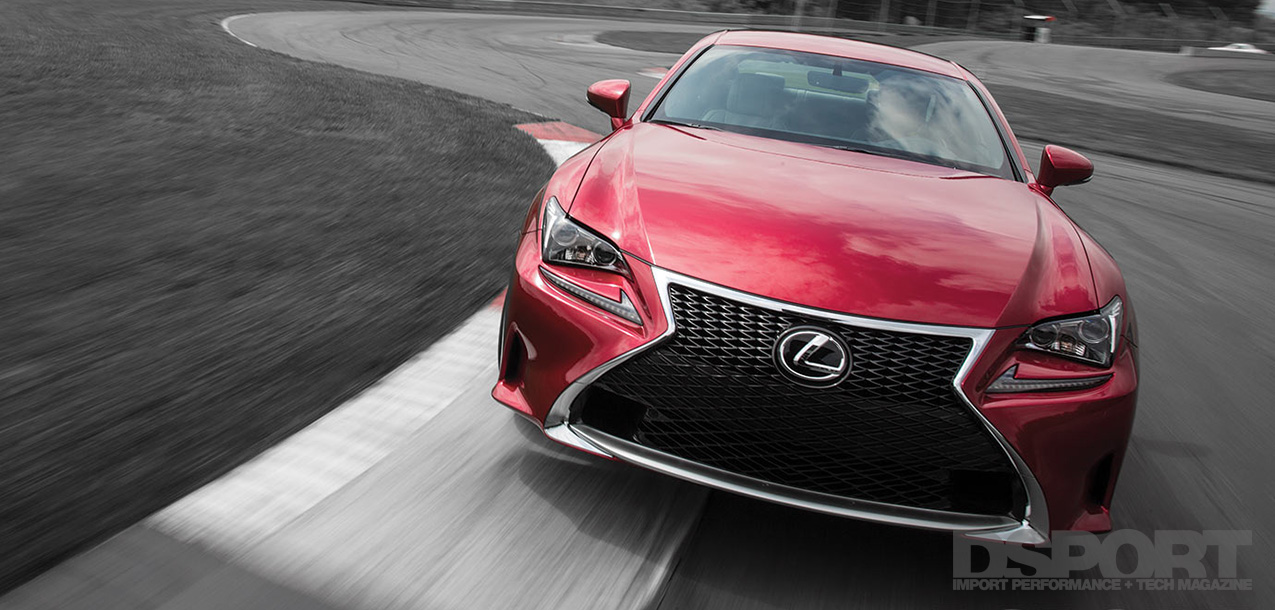 Luxury and Sport are dichotomous in nature.
Everything that delivers the comforts of Luxury impedes the progress of Sport. Everything that delivers Sport comes at the expense of Luxury. Despite these laws of nature, a consort of European automobile manufacturers has convinced many that deciduous evergreens do exist. Audi, BMW and Mercedes Benz have turned an oxymoron into a class of vehicle. The general public and even the automotive media have drunk the Kool-Aid and the Luxury Sport Coupe is an accepted reality. Now, Lexus is back in the Luxury Sport Coupe segment with its RC 350.
Text by Michael Ferrara // Images Courtesy of Lexus USA
---
LSC History
Lexus introduced its first luxury sport coupes, the SC300 and SC400, in 1991 to complement its LS400 sedan. The Z30 generation featured good performance (for its time) and great looks, topped off by an unprecedented 10-year production cycle. By all standards this was a legitimate luxury sports coupe. Its successor was a different story. The SC430 (Z40) traded off all of its sport for luxury while bringing styling to a new low. With the Z30 being a home run and the Z40 a strikeout, we didn't know what to expect from Lexus with the RC at bat.
---
Radical Coupe (RC)
A solid foundation is the key to any structure. The engineering team at Lexus put chassis rigidity as its top design criteria for the Radical Coupe (RC). The goal was to achieve maximum chassis stiffness and rigidity to improve both ride and handling characteristics. The solution would involve combining the front structure of a GS with the midsection of an IS convertible (due to its reinforced rocker panels) along with the rear section of an IS sport sedan. Laser screw welding, increased spot welding and special structural adhesives were also employed to stiffen the structure. [pullquote]INCREASING THE RIGIDITY OF A CHASSIS ACTUALLY IMPROVES RIDE QUALITY[/pullquote]Engineering teams then designed under-floor bracing, tunnel braces and trapezoidal rear bracing to further improve the rigidity. Contrary to what one might expect, increasing the rigidity of a chassis actually improves ride quality and turn-in response. It is one of the few upgrades that can be used to increase both the luxury and sport nature of a vehicle. Of course, the end result is still dependent of the quality of the suspension tuning.