Envisioning a goal is what separates a project car from a money pit. With a goal in mind, budgets can be set, parts can be selected and the project can realize closure. Without an end goal in mind, it's impossible to gauge how much time and money will be spent on a car. It's also hard to truly enjoy a car that feels as though it is in a perpetual state of construction.
By Richard Fong // Photos by Michael Ferrara
---
Amrit Soos had a vision when he decided to build up his 2008 Honda S2000 Club Racer (CR). A Honda loyalist, this CR is Amrit's second Honda S2000 and he's already built a 900-horsepower Integra. He comments, "I wanted to do something different with this build. My turbocharged Integra project car made 900 horsepower but was designed to go in a straight line and the onset of power wasn't very streetable. For this build, I wanted something that would be fast. Something that I could drive every day that would handle like a champ." The S2000 CR features improved sway bars, bushings, a faster steering ratio, redesigned aero and the option to have the luxury amenities deleted at the factory. So what could one do to improve upon a nimble and balanced chassis that is factory-tuned for handling? Simple. Give it more power.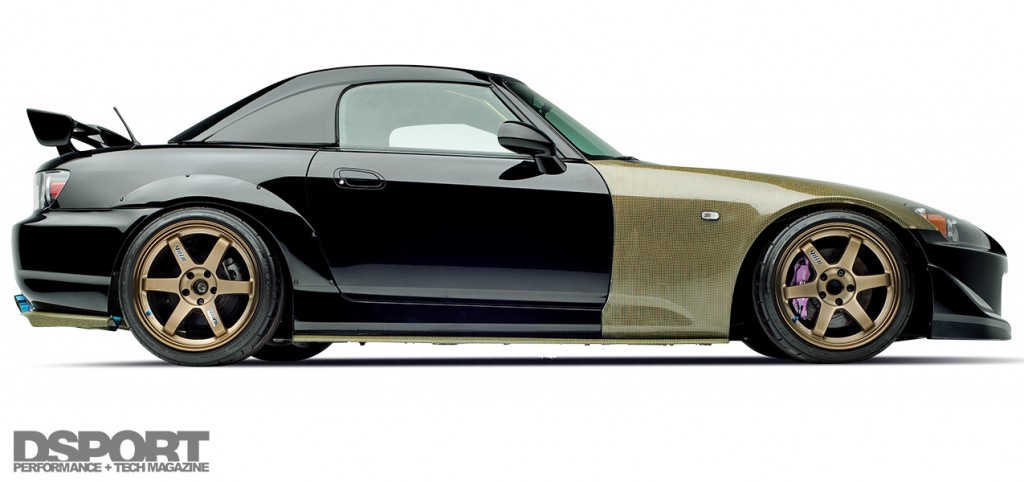 Adding Flair To The F22C
The larger F22C found in the 2004-up S2000 features a longer stroke (up 4.7mm) than the older F20C used in the earlier S2000s. The additional stroke bumps up the torque ncreases displacement. The added CCs supply additional high-enthalpy exhaust gasses to drive the turbine wheel. The F22C longblock remains largely stock, with exception of a 3mm head gasket that lowers the compression ratio and ARP head studs that keep the head and block clamped together.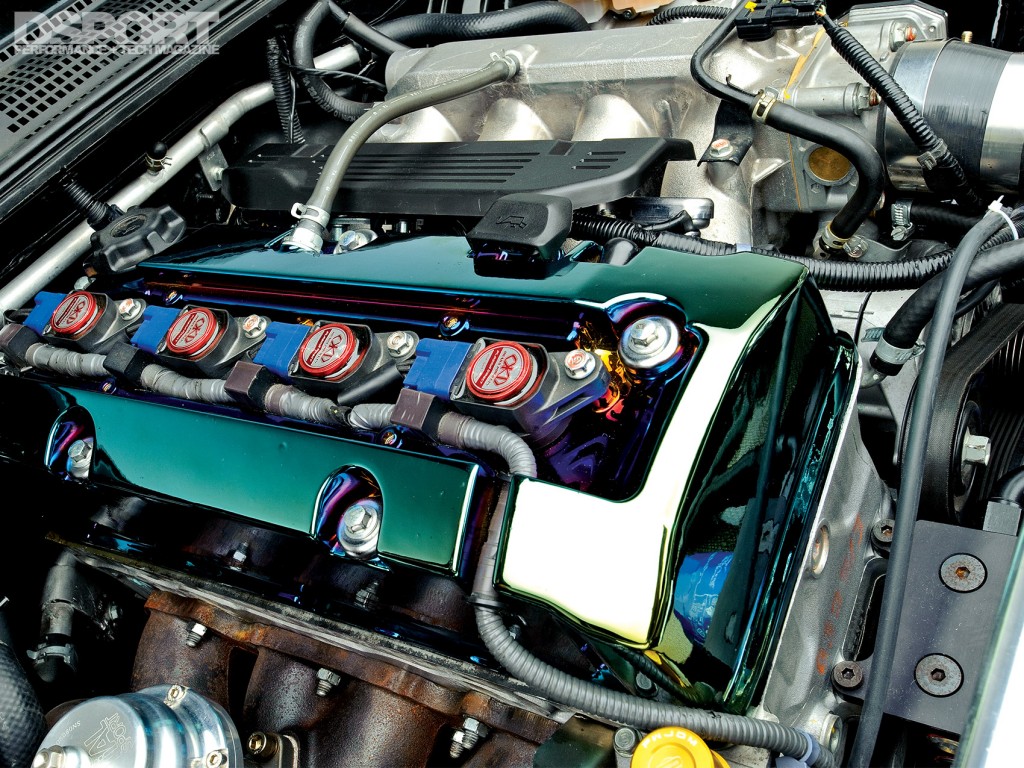 To liven up Honda's naturally- aspirated mill, Amrit's power- adder of choice continued to be turbocharged forced induction. An Inline Pro exhaust manifold bolted to the cylinder head positions a Garrett GT3582R turbocharger between the block and the passenger-side shock tower. Exhaust gasses leave the turbine housing and route to the atmosphere by way of a J's Racing 70RR titanium exhaust. On the cool side, custom piping joins the compressor outlet and the Precision Turbo & Engine intercooler.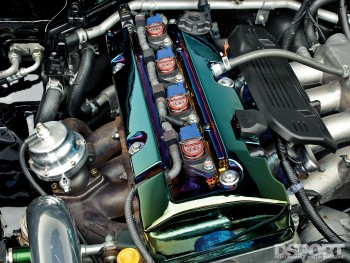 Improvements to the fuel delivery system ensure adequate fuel is supplied for reliable performance. 91 octane pump gas is distributed to the Injector Dynamics ID1000 injectors by way of an Inline Pro fuel rail. Since these 1,000 cc/min injectors dwarf the factory 360 cc/min items, a tuning solution that could accommodate the increased injector size and still be able to control the complex drive- by-wire system needed to be employed. At the time, Hondata offered a K-PRO piggyback solution by way of an adapter harness that keeps the factory ECU in place to control the throttle body. With the boost pressure dialed in at 15 psi, the fuel and ignition were optimized for the larger injectors and the Okada Projects Plasma Direct Ignition coils. The S2000 made its best pull of 505 horsepower and 300 lb-ft torque to the rollers of a Dynojet dynamometer.