A famous author once said, "You never get a second chance to make a first impression." This sentiment couldn't ring more true for Andy Ramseier and his first experience with a JZA80 Toyota Supra Turbo. Ramseier was in high school at the time and was a passenger in a friend's 1998 Supra. The driver gave a solid display of the car's power as the pair flew to 140 mph. After that first ride, Ramseier didn't need a second chance, he was hooked on Supras.
Text by Richard Fong / Photos by Richard Fong and Aaron Eusebi
---
Addicted to Power
Ramseier recalled his first turbocharged experience, "I remember riding in my friend's Supra when it was still a brand new car. I was addicted to how fast it was. I set a goal to one day own a JZA80 Supra. Soon after, I got into the Honda community and purchased a new 1997 Honda Prelude. I was the first person in the country to purchase a Jackson Racing Supercharger kit for the H22-powered Prelude. A good friend and I spent our spring break installing the supercharger kit instead of partying in Cancun, Mexico. For all our effort, I only had 250 horsepower to show for it. I needed a lot more power." This reaffirmed his resolve to save up, search for and purchase a Supra.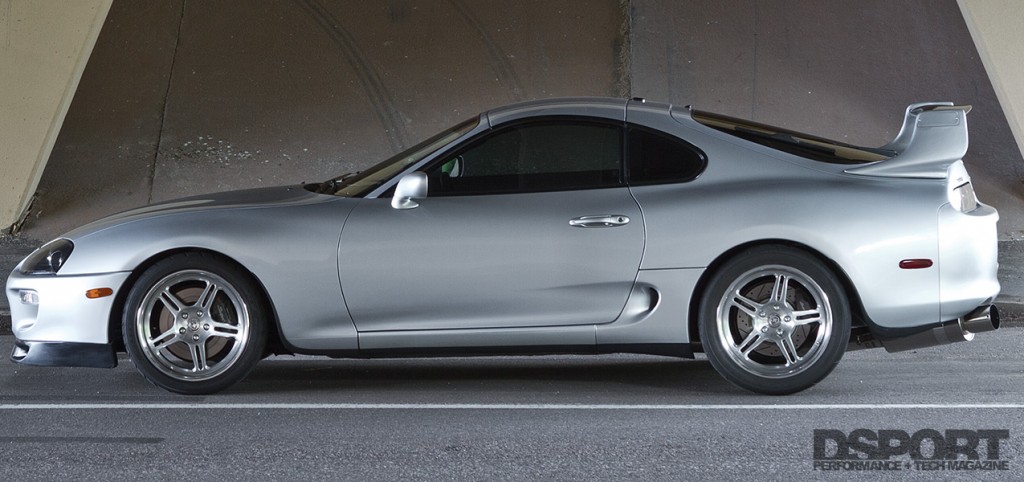 Rash Decision
Shortly after finishing college, Ramseier found a red JZA80 Supra and impulsively purchased it before taking the time to learn the ins and outs of the Supra. After spending several thousand dollars and investing hundreds of hours on the car, he finally had the Supra he had wanted. However, Ramseier would have to reprioritize, as his wife was expecting their second child soon. Acting responsibly, he sold the red Supra. It turned out to be a regrettable decision, as he began missing the Supra almost immediately. He started looking for a replacement, taking a newer C6 Z06 Corvette for a test drive. It was no comparison to his Supra. His search refocused on a low-mileage Supra that next month. He finally found an Alpine Silver Supra in Sacramento California with 34,000 miles. He booked his flight for the following week. After checking over the car, he wrote the owner a check and flew back home.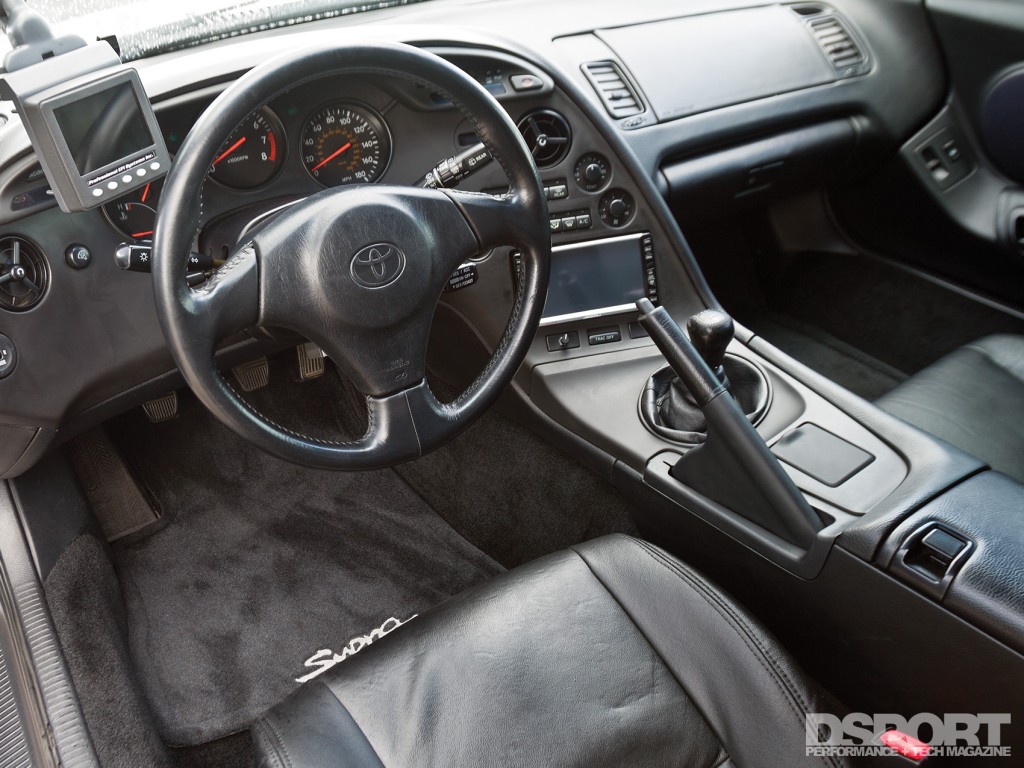 Waste No More Time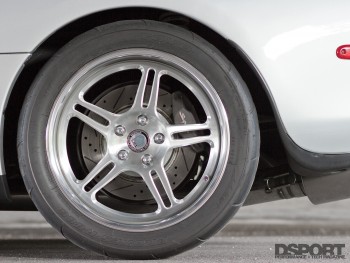 Once the car carrier dropped off the Supra, Ramseier went straight to work. With experience garnered from his first Supra, he knew exactly what he wanted, or so he thought. The first items he addressed included HRE Wheels and a ProEFI 128 engine management system. Although he hadn't made any upgrades yet, he knew that he would eventually implement a flex fuel conversion; so running an engine management that would support it was a must. With a bolt-on turbo upgrade and the appropriate enhancements in place, the Supra made decent horsepower and functioned reliably as a daily driver should. Then came the low point in Ramseier's relationship with the Supra. While filming a promo video for a local rally race, he performed several anti-lag launches for the camera. Unfortunately, the Supra's fuel levels were dangerously low, and the subsequent devastation claimed his Garrett 67mm turbocharger and burned the valves in the cylinder head. This experience taught Ramseier a valuable lesson as he went back to his garage to plan out the reconstruction of his 2JZ engine and the replacement of his damaged turbocharger.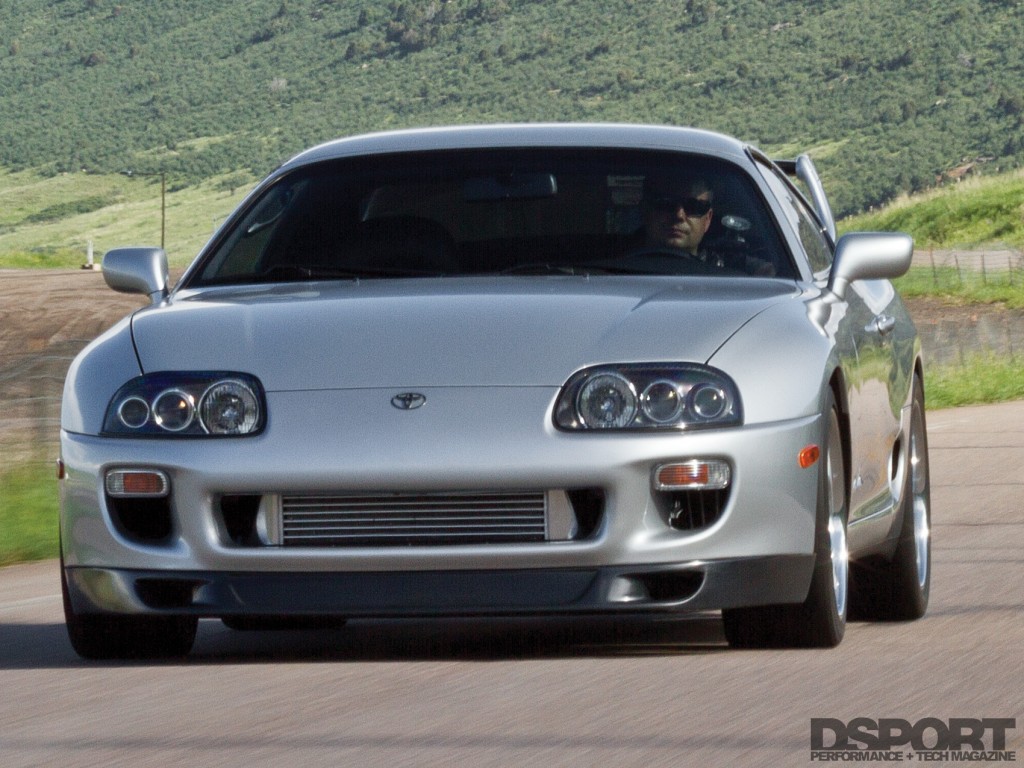 Raising the Stakes
Finding opportunity in calamity, Ramseier decided to rebuild the engine instead of simply refreshing it. Living at a mile high in Colorado, it made most sense to build a high compression, turbocharged engine to compensate for the reduced air density at elevation. After over boring the cylinders and having a fresh hone applied, a six pack of Sound Performance spec 10.0:1 compression Wiseco pistons filled the cylinders. Eagle connecting rods link the pistons to the factory crankshaft. To complete the engine rebuild, Ramseier refreshed the cylinder head with a full Supertech valvetrain composed of 1mm oversized valves, dual valve springs and titanium retainers. GSC Power Division S2 camshafts lift the valvetrain, contributing to the engine's improved volumetric efficiency.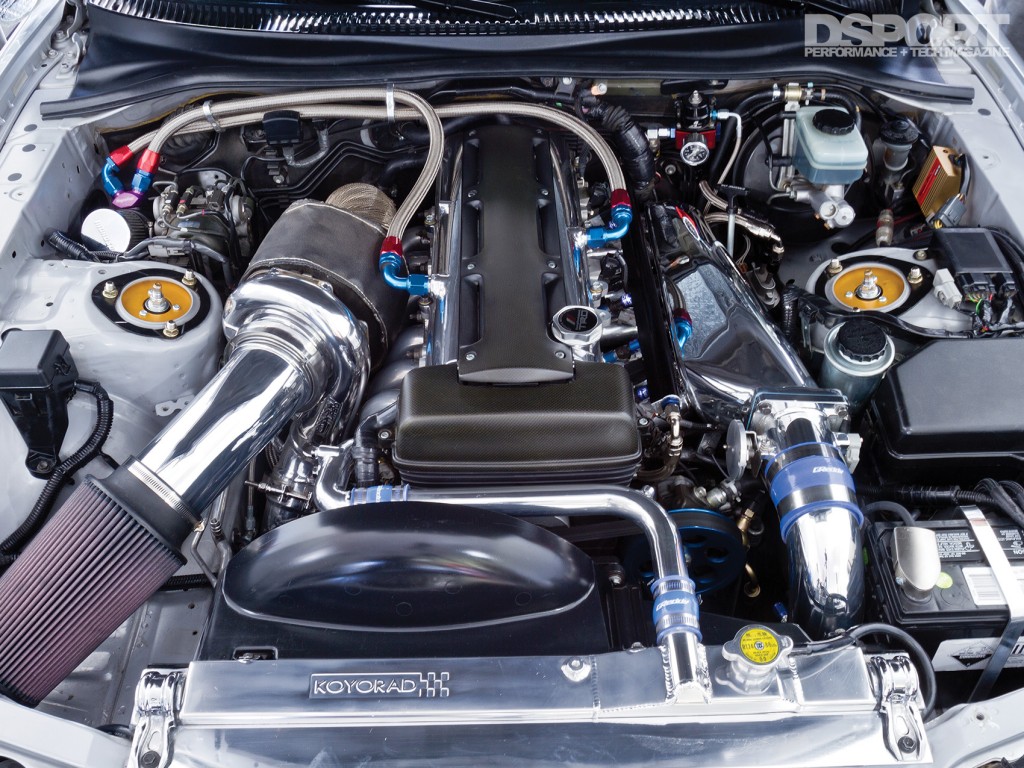 Boosting Thin Air
Making power is an even greater challenge for those living at higher elevations. In addition to relying on high compression engines, running increased boost pressure is also essential for making more power. To replace his beloved Garrett 67mm turbo, Ramseier elected to run a Precision Turbo & Engine PT7175 H Cover turbocharger.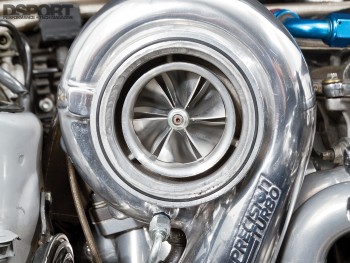 The 71mm inducer draws ambient air into the compressor and then forces the air through a GReddy four-row intercooler. Once chilled, the charge air flows through a Wilson 75 mm throttle body before being distributed to the cylinders by way of a Sound Performance Race Intake manifold.
As the pressurized air enters the cylinders, Fuel Injector Clinic 2,150 cc/min injectors spray atomized fuel into the cylinders. To avoid repeating the same fuel starvation conditions that damaged his previous setup, a pair of Walbro 465 in-tank fuel pumps ensures that an uninterrupted supply of E85 reaches the fuel rail. With tuner John Firth calibrating the ProEFI 128 engine management system, the Supra put down 1,075 horsepower and 830 lb-ft torque to the rollers of a Dynojet dynamometer.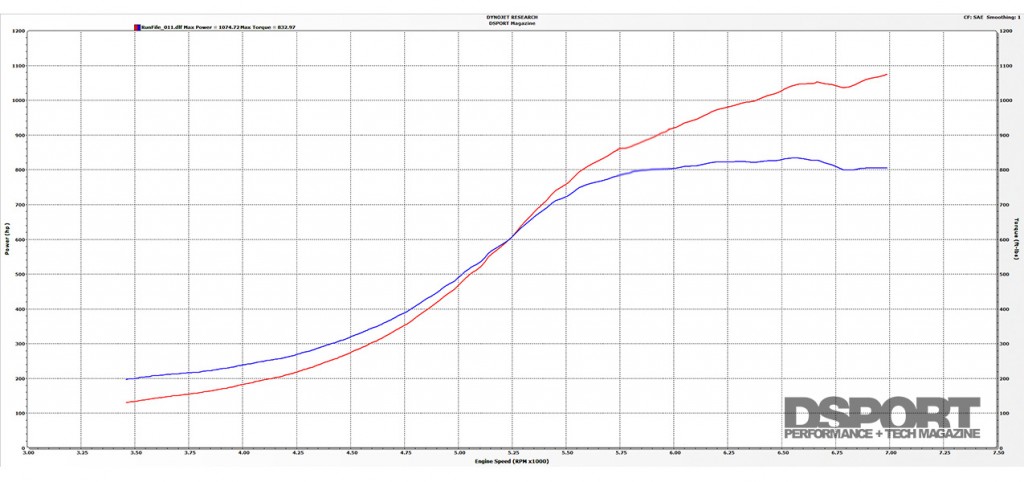 From Street to Strip
Although this Supra has only served street duty thus far, Ramseier intends to put a few more enhancements into it before going to Bandimere Speedway to put his Supra to the test. Some of his future upgrades include a new driveshaft and a TRD limited slip differential. Ramseier hopes to break the ten-second mark with his Supra when he finally makes a pass down the quarter mile. He concluded, "Since I live at a higher elevation, building a high compression engine was the best thing I ever did on the car. If I did it again,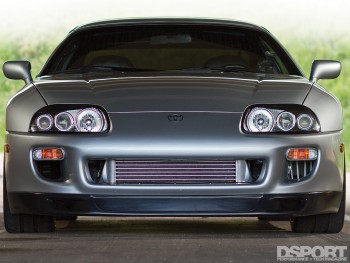 I would actually raise the compression ratio to 11.5:1. I love the crisp throttle response and the rapid spool up from the added compression. The Supra's timeless style and interior really set it apart from anything else I would desire to drive. The bodylines of the JZA80, along with its driver-centric cockpit, the Getrag V160 6-speed transmission and its mighty 2JZ-GTE engine enable it to always be classic with true Japanese sportscar enthusiasts. I enjoy being a member of the Supra community in Colorado. They're a great group of people, everyone knows just about everyone here and we help each other out all the time. Several of us have become good friends as a result of being part of this community." Ramseier couldn't be any more satisfied with his decision to own a Supra. Even after that first ride, he still has the nostalgic feeling of the car's first impression.