Since their invention, video games have impacted the lives of millions around the world. These simulators allow players to hone their skills on virtual racetracks from around the world. For fanatics of driving games, winning races and earning racecar upgrades fuel the gaming addiction. Alex Robinson, a business owner from East Yorkshire, UK, has played every version of Sony's Gran Turismo®, which he admits had a great impact on his interest in cars.
Text by Richard Fong // Photos by Chris Wallbank
---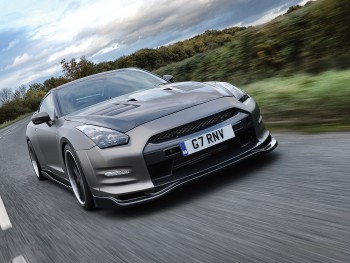 Going from virtual to real was a gradual progression for Robinson. He explained, "I started my tuning fetish with Honda EP3 Civics. One was a supercharged Type R with nitrous injection, another was a turbocharged Type R and the third was an EX Touring car. After a short spell working with a 1960 Austin Mini powered by a Hayabusa engine, I finally made the move to all-wheel drive with the purchase of a Mitsubishi EVO IX GT. After that, I spent a couple of sedate years with a 300-hp VW Scirocco diesel with nitrous injection, a complete Oettinger body kit and 21-inch rims. That car was a badass. Of course, growing up playing games like Gran Turismo, I always wanted to own a real Gran Turismo car."
WORK HARD, PLAY HARDER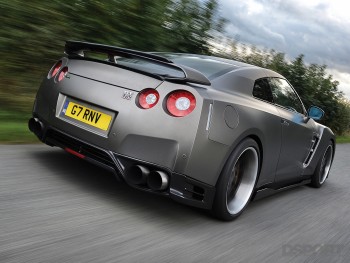 Robinson's work takes up a sizeable chunk of his time, as he travels for nearly three-quarters of the year for business. Combining work obligations with the love of travel with his wife leaves little time left to devote to a real-life Gran Turismo build. Said Robinson, "I spend a lot of time in Phuket (Thailand), so I usually get in the driver's seat for only around one to two weeks each quarter. But I was determined to get the ball rolling. After working hard and saving up a lot of money, I finally managed to purchase my GT car, a 2009 Nissan GT-R." As the GT-R comes well equipped and quite competent from the factory, driving the stock machine around for a while made perfect sense. However, as Robinson became more comfortable with the car and its capabilities, he started to get the tuning itch. "I had done a lot of reading on the GT-R before buying one. I decided on a light tune, a suspension kit and a wheel-and-tire upgrade," said Robinson. He turned to Gloucestershire's famed tuning shop, Litchfield Motors, to implement this first wave of modifications. Proprietor Iain Litchfield helped him lay out a game plan before Robinson went away for work again.