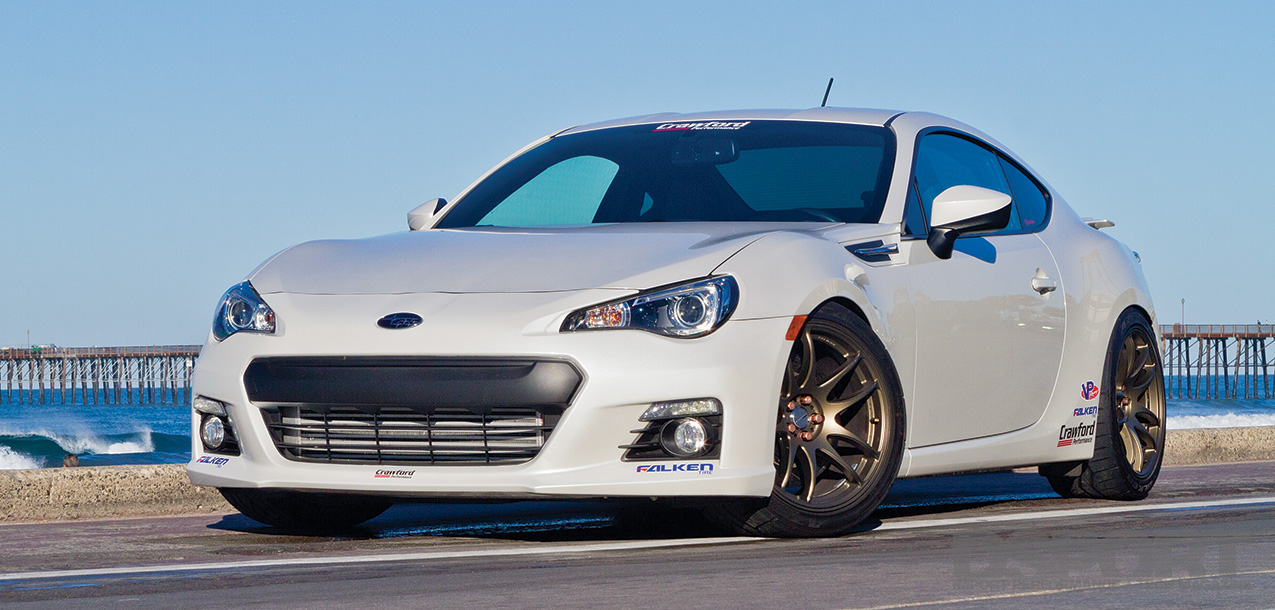 The hottest sport compacts to fly off the showroom floor have been Subaru's BRZ and Scion's FR-S.
These fraternal siblings, born of a joint venture between Subaru and Toyota, have received innumerable praise from the media and consumers for its styling, performance and value. With a low roll center that rivals that of supercars, the BRZ and FR-S have tremendous handling capabilities. Coupled with the new FA20/4U-GSE boxer engine that features both direct and port injection, tuners have really taken notice of this platform.
Text and Photos by Richard Fong
DEVELOPMENT DARLING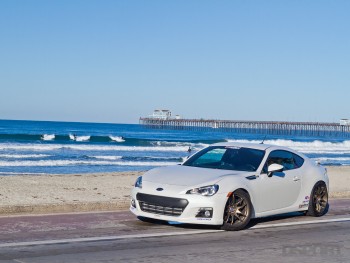 For Subaru specialist Quirt Crawford at Crawford Performance, the release of the FR-S/BRZ platform and its all-new engine presented an exciting challenge. He could hardly wait to explore the platform's capabilities. His journey began with the purchase of a BRZ in June 2012. In short order, Crawford began tearing into the BRZ. Crawford stated, "We followed a simple build plan. First, build the motor, then develop a turbo kit so that we could begin breaking parts to see what needed upgrading."
ASSESS AND TEST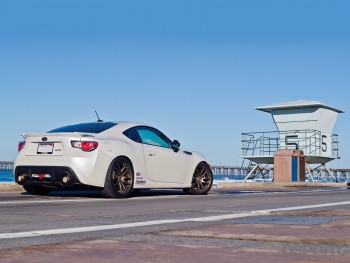 Crawford's first task was to determine the strength of the FA20 block. After disassembling and analyzing the block, he opted to test the block's power holding capabilities instead of sleeving from the start. A set of 10.0-to-1 compression JE Pistons and a custom long rod setup replaced the factory rotating assembly. He elected to change the rod ratio to reduce side load on the cylinder walls in hopes of reducing some of the power normally losted to friction. ARP case bolts secure the block halves together while ARP head studs secure the completely stock cylinder heads under the high cylinder pressures of forced induction.
HELP FROM BIG BROTHER
Since Crawford did not increase the displacement of the FA20 engine, designing a proper turbo kit centered on turbocharger selection. However, in order to maintain responsiveness, Crawford had a few select turbo choices in mind. He elected to develop the turbo system around an internally-gated, twin-scroll IHI VF37 turbocharger, the same unit that pressurizes the JDM STi's EJ257 engine. Next, he designed a tubular exhaust manifold that positioned the turbocharger at the front of the engine. This design helped to minimize the amount of piping that would be needed to join the compressor to the front-mount intercooler, and then from the intercooler to the forward-facing throttle body. A Crawford Performance downpipe and exhaust completed the turbo kit fabrication phase.