ADAPTIVE TUNING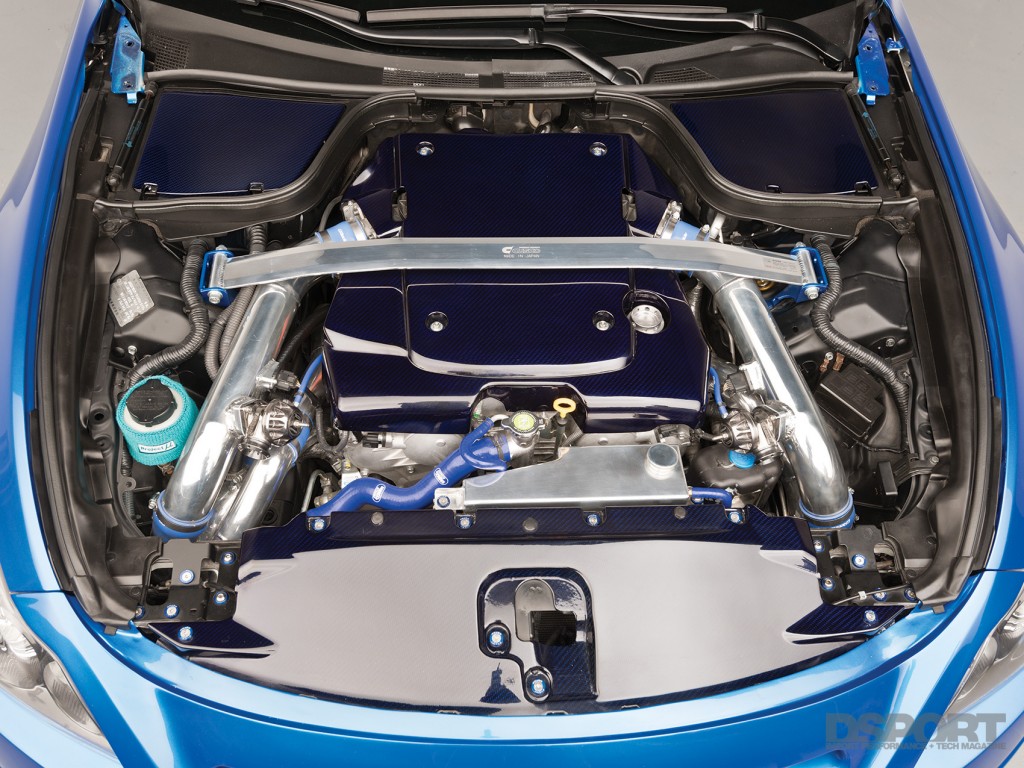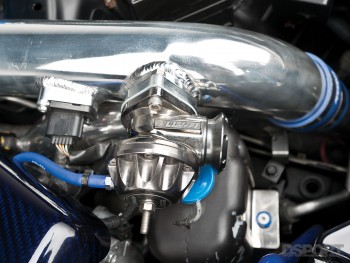 When GReddy released its Tuner Turbo Kit for the 370Z, it appeared that Lou's prayers had been answered. While not quite an exact fit for his G37, most of the Tuner Turbo Kit bolted right up to the VQ37 engine. The twin TD06SH- 20G turbochargers fit snugly within the frame rails and the intercooler piping required only minor tweaks to make the connection to the Type-29 R-Spec intercooler. Since the Tuner kits only included the hard parts, Lou turned to UpRev for a tuning solution.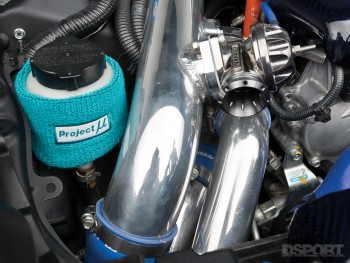 The UpRev Osiris software accesses the factory ECU by way of the OBD-II port and can adjust a myriad of tuning parameters. To dial in the ECU, the car took a trip to Specialty-Z. There, Sebastian dialed up the boost to 9.66 psi and then optimized the fuel and ignition tables. Once the proper air/fuel ratios had been achieved, the G37 spun the rollers to the tune of 480 horsepower and 405.8 lb-ft torque. In anticipation of future track duties, 100 octane unleaded race fuel filled the tank and the ECU was retuned again. WIth more boost (12.55 psi) and more aggressive ignition timing, peak power jumped up to 521 horsepower and peak torque increased to 461 lb-ft.
STAND OUT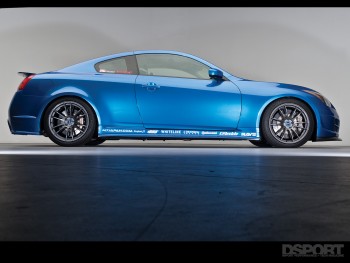 As if forced induction was not enough to distinguish his G37 from the rest, Lou worked with aerodynamics company AIT Racing for a one-off aero package. The kit consisted of front bumper, rear bumper and side skirts. DTM Autobody sprayed the body in R34 Bayside Blue. To further enhance the visual appeal of the G37, a set of 19-inch Gram Lights 57 Extreme rollers mounted with Continental rubber filled the wells. Lou selected M7 Japan adjustable coilovers to close the gap between the rubber and the wheel arches.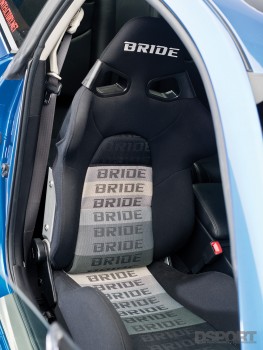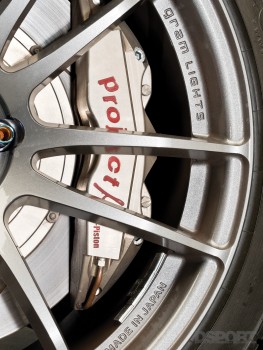 CLASS ACT
Lou takes great satisfaction in the way that his G37 turned out. He credits his hard-working techs at Amplified Motorsports for successfully installing the turbo kit, audio system and basic bolt-ons. He commented, "My staff put in hundreds of hours to see the G37 project through to completion. From the turbo kit installation to the suspension, interior and audio system, their hard work made my vision into a reality. Now our focus is going to shift to further improving the suspension setup and reducing some weight from the chassis before we go to the track. It has plenty of power, but its pretty heavy in full street trim. With reduced weight and improved suspension, it should handle like a dream on the road course." While this build has been six years in the making, it appears to have been worth the wait.
---