Blown engines are an accepted reality when it comes to racecars
. Drivers are always pushing harder and looking beyond the edge of the envelope to win. For Ben Marcus, whose Subaru Impreza RS was
featured in DSPORT Issue 135
, December 2013, the four engines he blew were constructed on his kitchen table and may not have been constructed to the exacting tolerances needed to win races or set records.
Text by Richard Fong // Photos by Jun Chen and Shawna Susice

---

Leave it to the Pros
After his do-it-yourself misadventures, Marcus turned to Kirkum Automotive for sleeving and AMS Performance for engine blueprinting and assembly. He also worked with the STM Tuned crew to build his  RS into the record-setting machine he'd aspired for it to become. With a solid mill propelling a proper racecar build, Marcus soon accomplished his goal of setting the 2.5-liter 6-speed record while also establishing his personal best racing performance with an 8.964 second pass at 163 mph.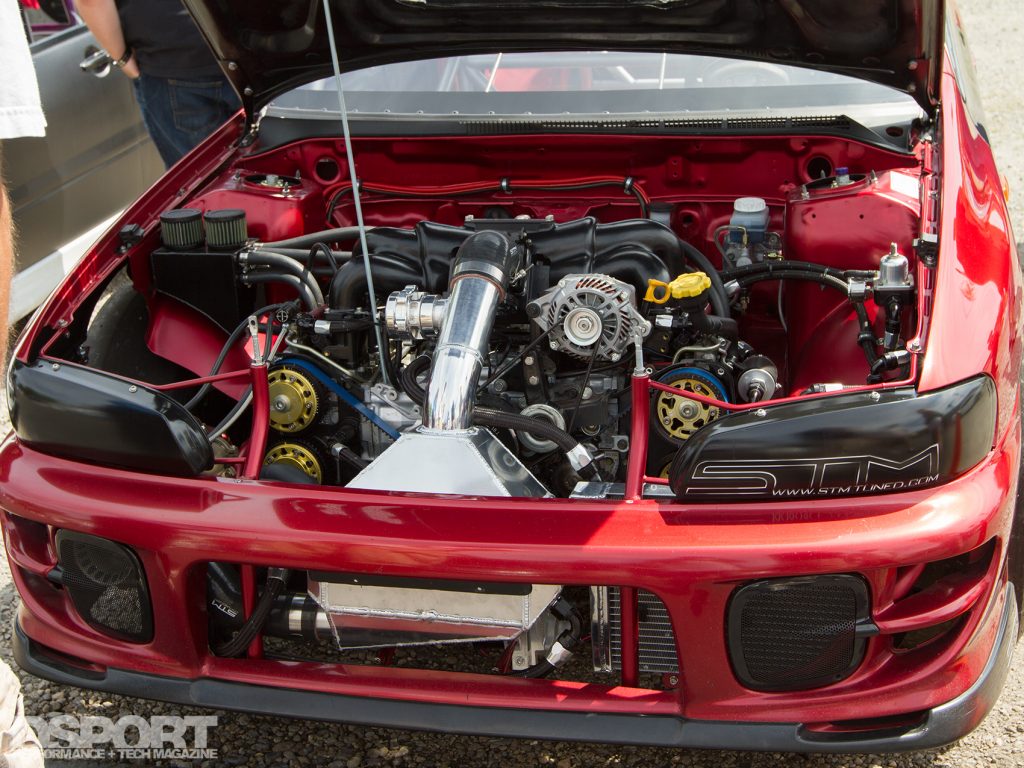 Boxer From Down Under
Even the best engines aren't unbreakable, and Marcus ended up blowing the engine at the last event of the 2013 season when he mis-shifted and dropped a valve. It was at this stage that Marcus decided to explore other options for his next engine build. He had heard great things about Tony Rigoli Performance (TRP) in Australia. Despite the distance, he decided to reach out to them to see what could be done. They built him a TRP Drag Spec EJ257 shortblock utilizing a factory new block and crankshaft. The water jackets were filled with Hard Blok concrete before being filled with a proprietary combination of pistons and rods to handle the abuse of drag racing while maintaining the factory bore and stroke dimensions.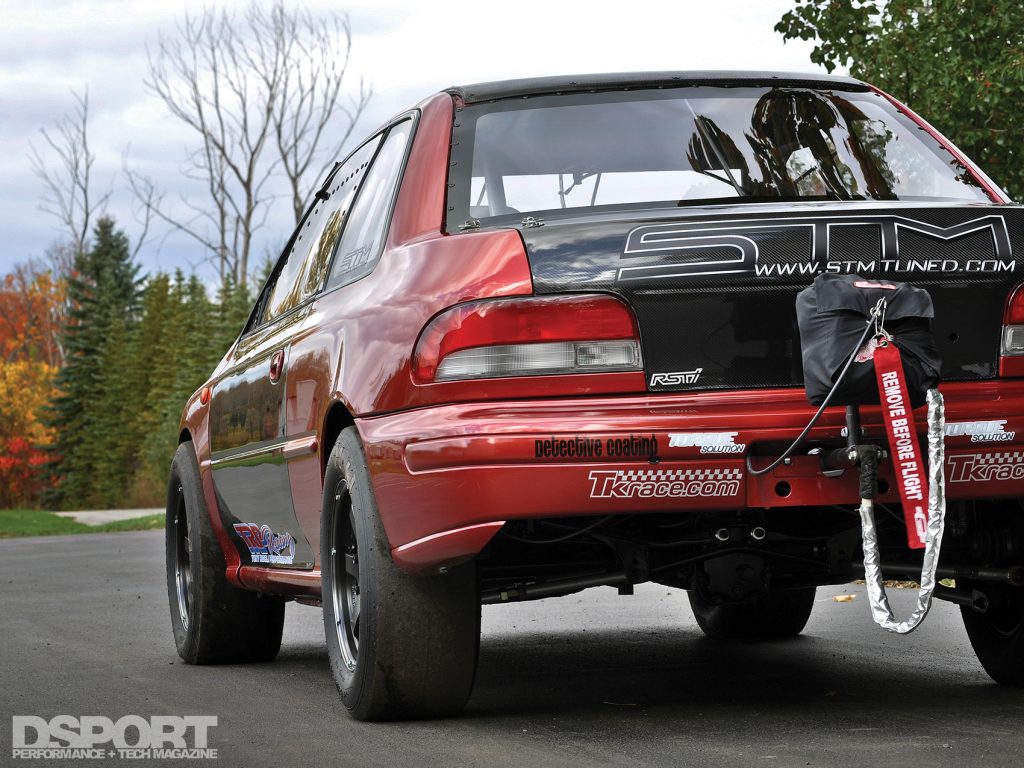 Winning Combo
Marcus also had a spare set of cylinder heads he had been saving for such a build. He dropped the heads off to his friends at TKRace.com, where the heads were reworked and built up with a complete GSC Power Division valvetrain composed of +1mm valves, springs and titanium retainers. Once completed, the heads were sent to Australia to be assembled with the TRP shortblock. When the engine arrived stateside from TRP, STM dropped it back into the engine bay of the Impreza.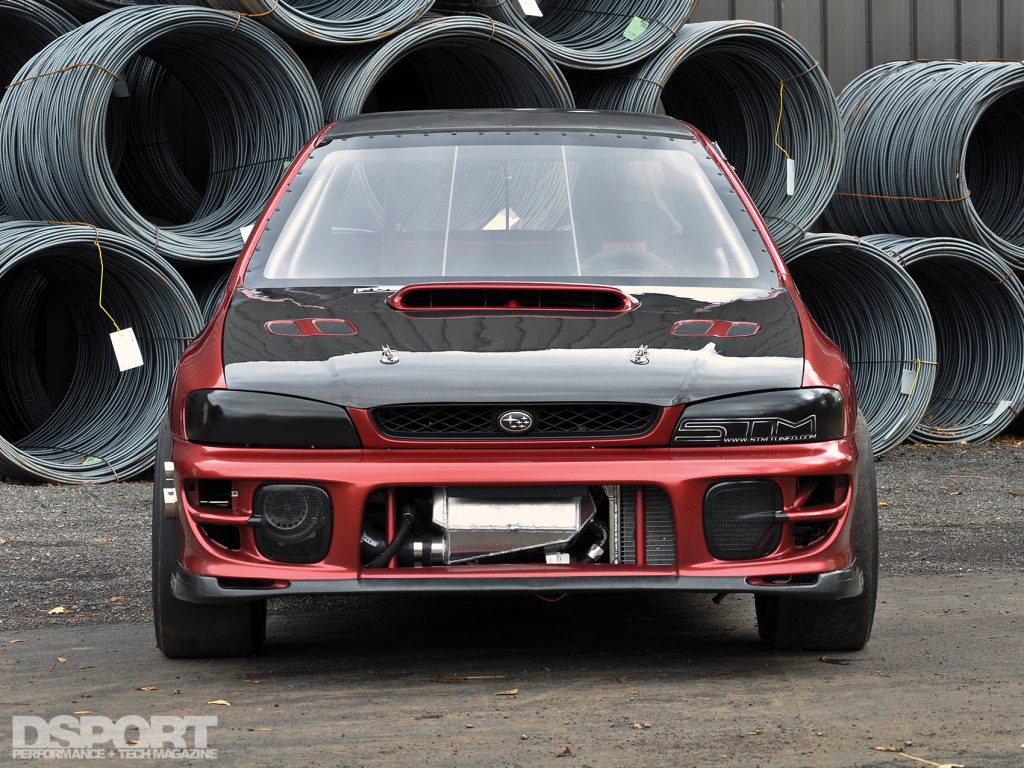 Race Refinements
After a year of racing, the RS revealed other areas in need of improvement. STM fabricated a new air-to-water intercooler using a larger Bell core to increase cooling capacity. While looking at the engine bay, Marcus also decided to have the Precision Turbo & Engine PT6765SP turbocharger refreshed. He sent it back to Precision Turbo and elected to have his turbo rebuilt and upgraded to PT6766 specs. He found this upgrade to be worthwhile, as a retune at 42-psi boost pressure (+6 psi compared to before) yielded a humble 13 extra horsepower and an impressive 75 additional lb-ft torque to the wheels.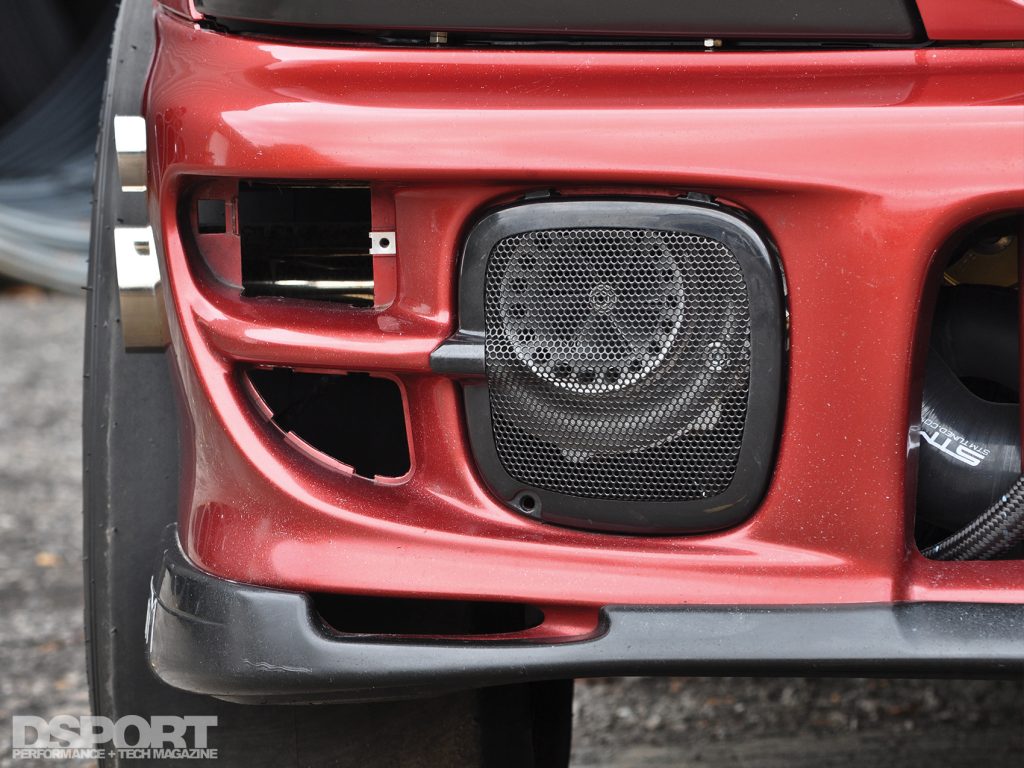 To harness the nearly 14 percent extra torque being transferred through the driveline, Marcus made changes to the RS's rolling stock. Seeking more traction without losing the "stock" wheel and tire appearance, he decided to abandon his previous 16-inch wheel and tire combination in favor of a set of 15×8-inch Volk Racing TE37SLs fitted with larger M&H slicks. He had the wheel lips drilled so that the tires could be bead locked to the rims. Another critical upgrade was to change the rear springs, which had proven to be too stiff. This resulted in rough handling; no squat and the car would skate all over the track. Marcus swapped out the D2 rear springs for STM-spec Swift Springs. This further helps with a proper launch, now that the chassis squats and stays planted straight down the track.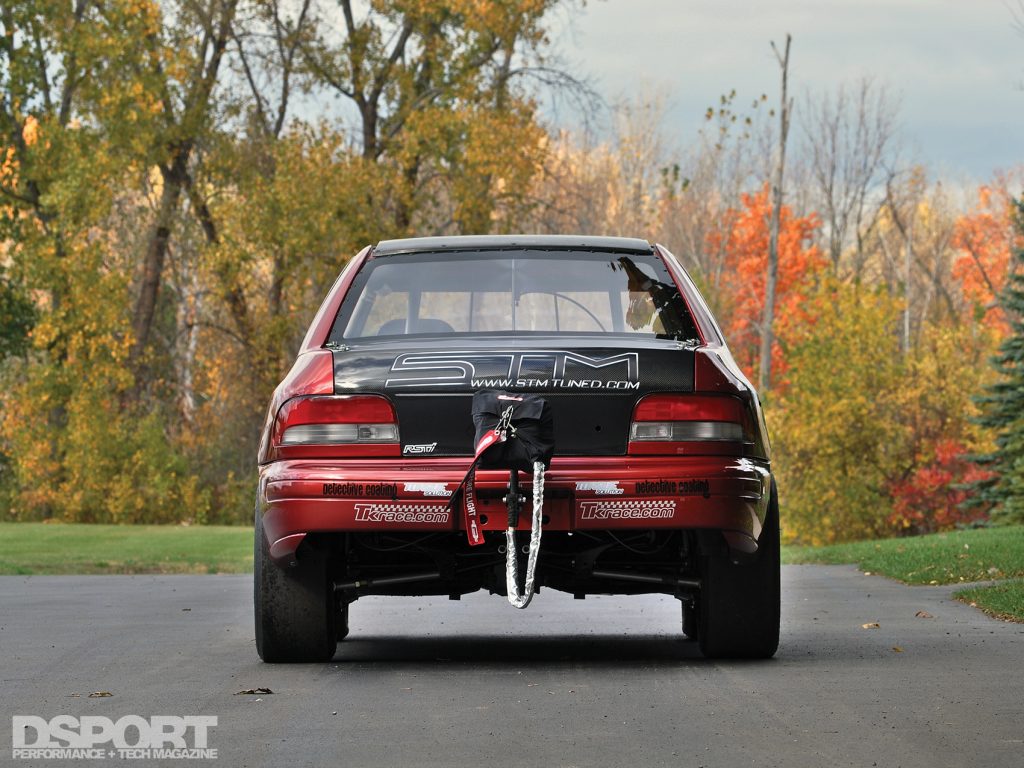 Racing Toward New Goals
Marcus had a busy 2014 season and was unable to get to the track to dial in the RS and collect new slips. Late in 2014, his record fell to another competitor, but that wasn't his prerogative anymore. Marcus now has aspirations for all out acceleration and speed. This no-holds-barred focus has him looking at changing drivelines to an automatic transmission and maybe even building a six-cylinder EG33 engine. Undaunted by the challenges of this build, this plan could provide the power and consistency needed to put Marcus' Impreza back in the record books once again.