WHAT DO NISSAN, PAUL NEWMAN AND ADAM CAROLLA share in common? They all love winning. Nissan's competitive racing heritage got its start when the company began racing vehicles in 1936 with the NL75 under the Datsun moniker. This competitive heritage and Nissan's ongoing innovations in automotive technology throughout the years captured the attention of racers throughout the world. Its commitment to racing has forged a heritage that garnered fans across many generations.
Text by Richard Fong // Photos by Aaron Eusebi, Jesse Nelson and Courtesy of Matthew D'Andria
---
True Calling
Paul Newman was many things to many people. To the masses, his acting and philanthropy were beyond noteworthy. With 82 film credits, 11 projects as producer and six productions as director, Newman had a respectable foothold in Hollywood. He won an Academy award among several others, and countless nominations for performances throughout his life. He gave back to the people, a generous philanthropist that created the Newman's Own food company in 1982 that donates all post-tax profits to charity. To date, these donations have exceeded the $400 million mark.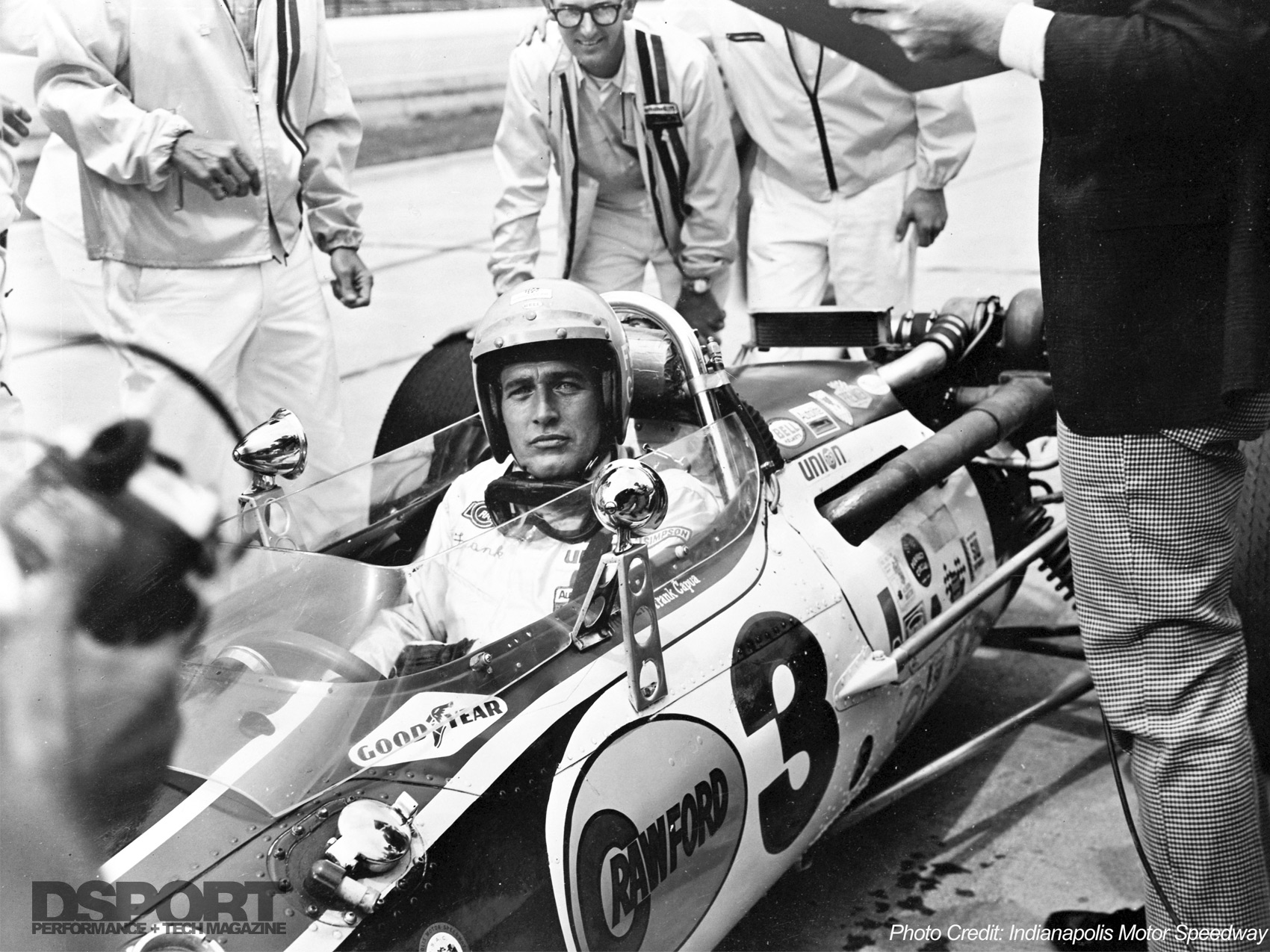 But despite his accomplishments and contributions, a life changing experience in 1969 during the making of the movie, Winning, set Newman on another course in life, racing. To prepare for his starring role as the racecar driver, Frank Capua, Newman was sent to the Bondurant School of High Performance Driving. He instantly fell in love with racing and could not get enough of it. To the chagrin of Hollywood, Newman sought out every opportunity to race. He didn't desire to be remembered primarily as an actor anymore. But producers and his managers did their best to keep him safely off the racetrack. Nonetheless, Newman struggled to balance acting and racing. He wanted to be regarded as a racecar driver, with acting as a secondary profession.
A Hero to Many
Newman began competing in SCCA events, racing from 1973 through 2002. He was also a team owner during a part of this era. Newman garnered a variety of accolades during his overall 35-year racing career, both domestically and internationally, including a second place finish overall (first place in the IMSA class) in the 1979 24 Hours of LeMans race as a part of the Dick Barbour Racing team. In the SCCA, he won the D Production in 1976, the C Production in 1979 and the GT-1 Class in 1985 and 1986. The turbocharged Nissan 300ZX 2+2 that Newman campaigned in the GT-1 Class found its way into the hands of a fan and racing enthusiast, Adam Carolla.

Kindred Spirits
[pullquote]CAROLLA, A LIFELONG CAR GUY AND A FANATIC OF DATSUNS AND NISSANS SINCE HE COULD DRIVE, IS ALSO A FAN OF PAUL NEWMAN. [/pullquote]Adam Carolla, whose notoriety and fame stemmed from his work on the radio and television, has hosted his own radio program, set a world record for the most downloaded Podcast, and created The Man Show with his close friend Jimmy Kimmel, and Crank Yankers with Daniel Kellison. While these accomplishments only represent a portion of what Carolla spends his time on, he, like Newman, has a prevailing interest in cars and racing. Carolla, a lifelong car guy and a fanatic of Datsuns and Nissans since he could drive, is also a fan of Paul Newman. After all, they shared the same passions when it comes to the vehicle brand and racing.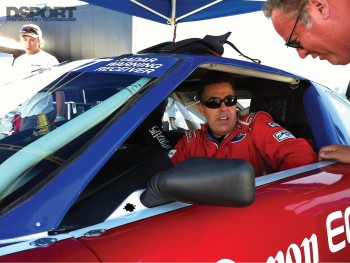 Carolla has been a fan of Nissan since the S30 240Z was released in the USA. From its overhead cam design and aluminum head to its independent rear suspension and overall appearance, Carolla saw the Z as a car engineered with the newest technology at the time. This brand loyalty grew with time, but his interest was not necessarily in the latest technology. His interest centered on the machines that made racing history. He began seeking out vintage racecars and made his first purchase on eBay, a Bob Sharp Datsun. Since then, he's expanded his collection to include a Bobby Allison 510, a Bob Sharp 610 and a few BRE 2000 roadsters, among others. It only seemed natural for Carolla to soon gravitate toward Newman's racecars. He's since added a number of former racecars driven by Paul Newman, and he was particularly excited to drive the Z.