For all the happiness and joy our cars bring us, they have also brought us plenty of frustration and stress. The late nights wrenching on cars to meet a deadline, last minute failures that need to be corrected, and even the occasional roadside repair. We have all been there, but it is the life we choose because when things go right, the sense of accomplishment  and satisfaction is one of the best feelings in the world. Now follow along as we outline the hopes and dreams of the DSPORT staff as they relate to our latest project cars.
Staff Report
DSPORT Issue #240
---
1. 1996 Nissan GT-R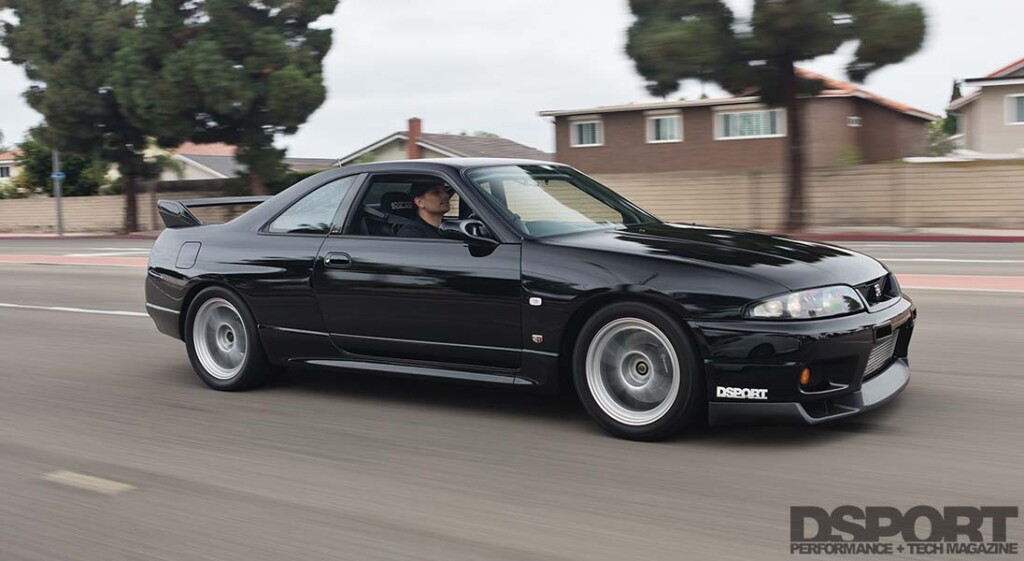 For avid readers of DSPORT Magazine, Project RH8, the world's most streetable 8-second R33 GT-R needs no introduction. From a stock output of 280 horsepower at the flywheel, we've developed our RB engine to produce in excess of 1,300 horsepower at the wheels. In 2015 with 1,250 horsepower on tap, Project RH8 broke into the 8s with a an 8.93-second blast in full street trim in less than ideal conditions at Las Vegas Motor Speedway. While the plan for 2020 was to target the 7s, COVID and a pandemic got in the way. For 2022, we are revisiting our plan as Project RH8 will hopefully be renamed Project RH7 as it sets sights on becoming the first USA-built RB-powered GT-R into the 7s in full street trim. A bigger 2.9-liter engine, improved cylinder head and new twin-turbo upgrades should push horsepower to the 1,500whp mark (1,750bhp). Suspension, chassis and engine management upgrades will be called up to get all the power to the ground. Running 7s at Shootout 2022 is the goal.
---
2. 1957 Volkswagen Bug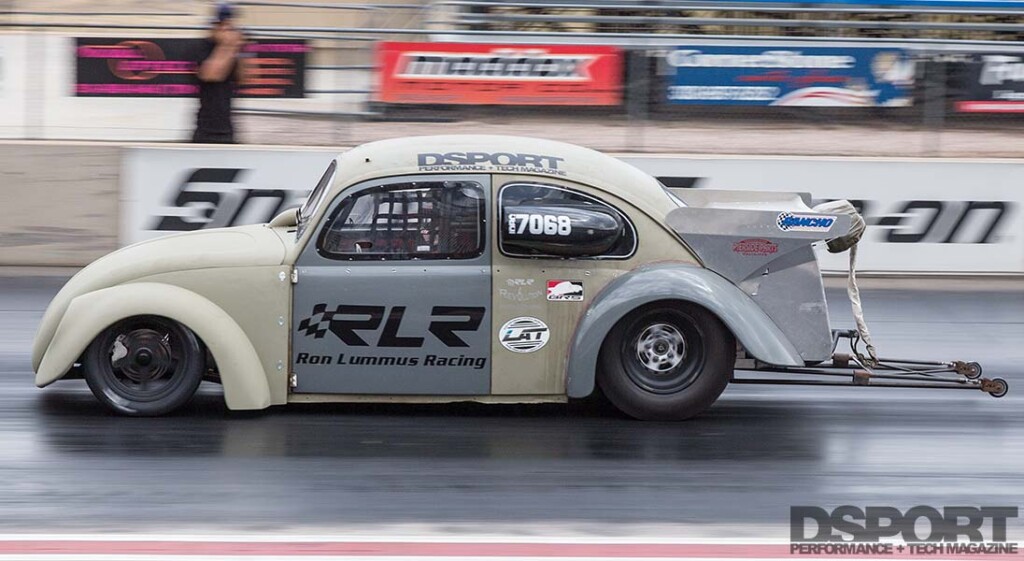 We're aiming high with our Volkswagen project. This year we intend to claim the title of the World's Quickest Air-Cooled VW Bug. We will need to make about 900~1,000 horsepower at the crank to push the 1,850 pound bug down the track quick enough to attain our goal. We've made great progress towards our objective, but we're not quite there yet. In our quest for more power we turned to CSF Radiators for an intercooler upgrade that will reduce the air intake temperatures. We are also making efforts to broaden the powerband by optimizing the cylinder heads to our engine combination and possibly changing the transmission gear ratios.
---
3. 2003 Mitsubishi Evo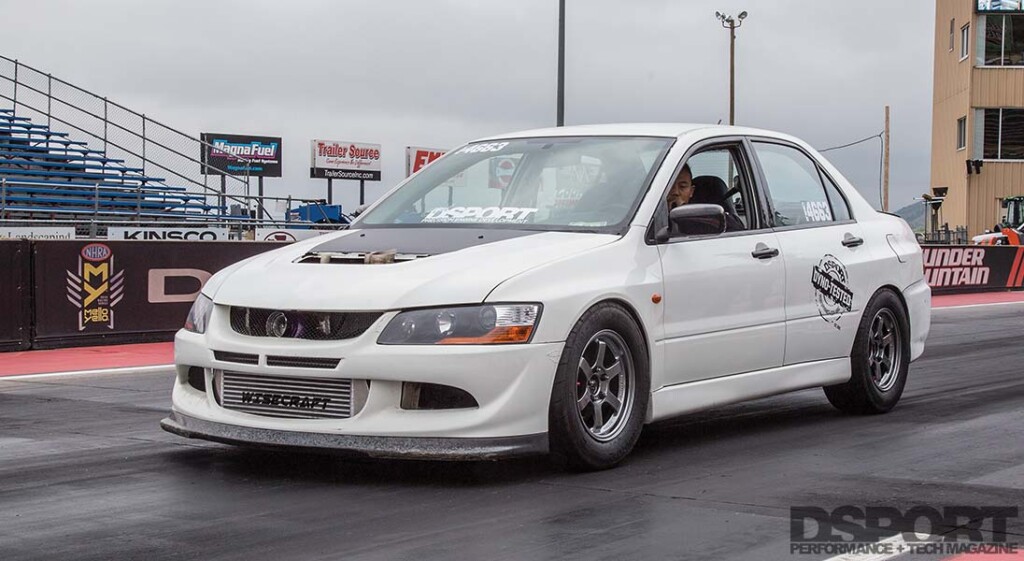 Despite some setbacks, Club DSPORT Engine Assembler Sam continues to work on his 4G63 powered Evo 8. His goal is to build a 900-1,000whp race car, and make an eight second pass on the dragstrip. To reach his goal, a 6470 Precision Turbocharger provides boost, while Injector Dynamics ID2600 fuel injectors provide ample fuel. Driveline and fuel system upgrades will be put in place to increase reliability.
---
4. 1993 Honda Civic EG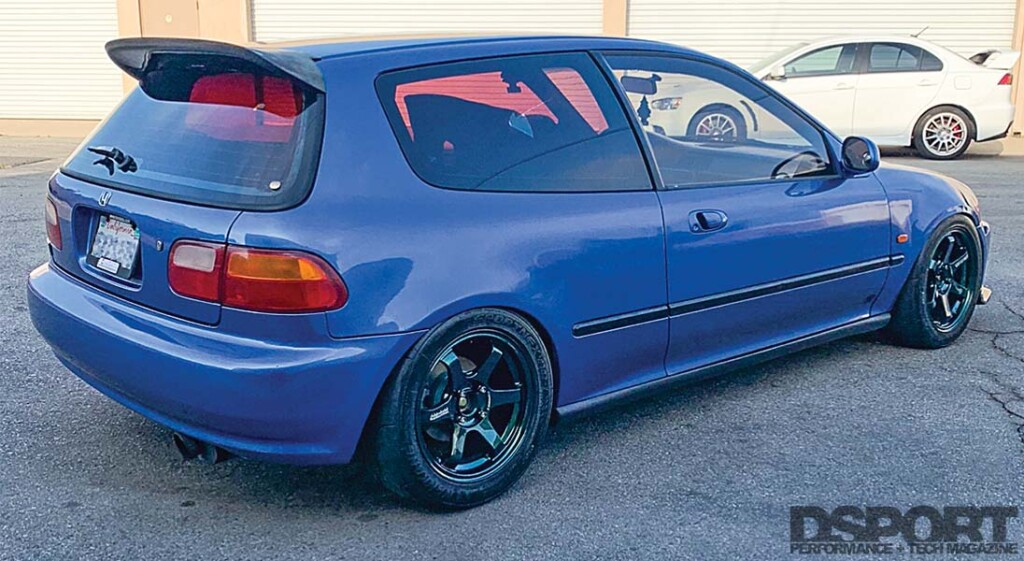 This classic Civic EG is  owned by our advertising Manager, Chris. Power comes from a naturally aspirated 2.0-liter B20 VTEC motor that is putting out 200 horsepower. Some tasty mods include Sparco bucket seats, a Hondata S200 ecu and Progress CS3 full coilovers. Future plans include a stroker high-compression motor, bolt-in roll cage and further suspension and handling upgrades.
---
5. 1971 Datsun 521 Pickup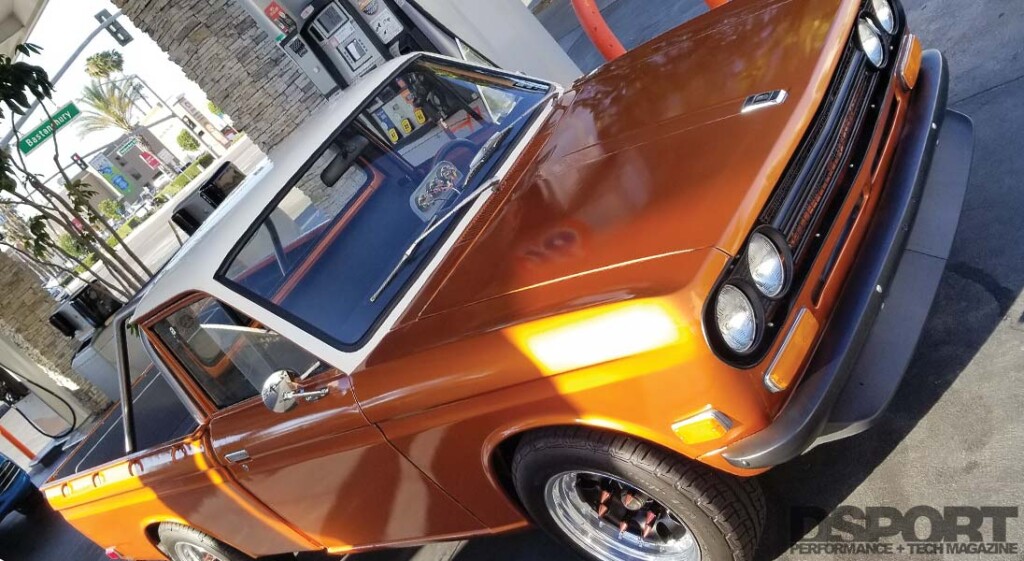 Rakesh's 1971 Datsun 521 two-door pickup truck is powered by a 1.6-liter L16 inline-four. The fully balanced forged steel crankshaft and cast iron block still turns out smooth dependable power more than fifty years after it made its debut. For a more sporty and aggressive look, a set of Pandem – Rocket Bunny fender flares we will be installed in the near future.
---
6. 1995 Lexus LS400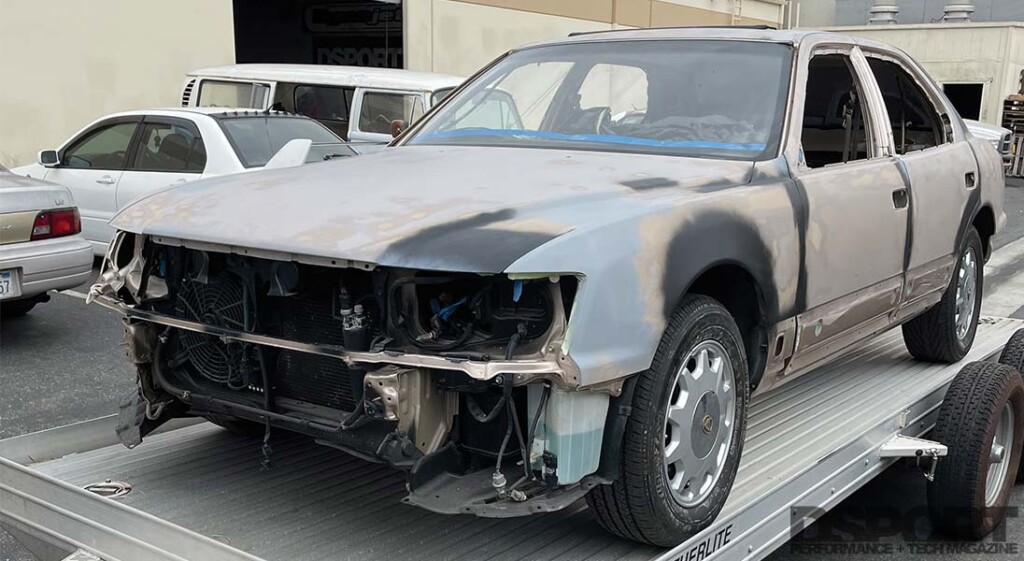 Artisan Sports body kit, and a full respray in BASF's new color line has helped the LS400 shine.  DTM Autobody in El Monte, California has taken the reins installing the body kit and laying down the paint. We can't wait to see the beautiful Weds Wheels finally fitted in place. This is the first VIP build for DSPORT, but it may not be the last.
---
7. 2013 Subaru BRZ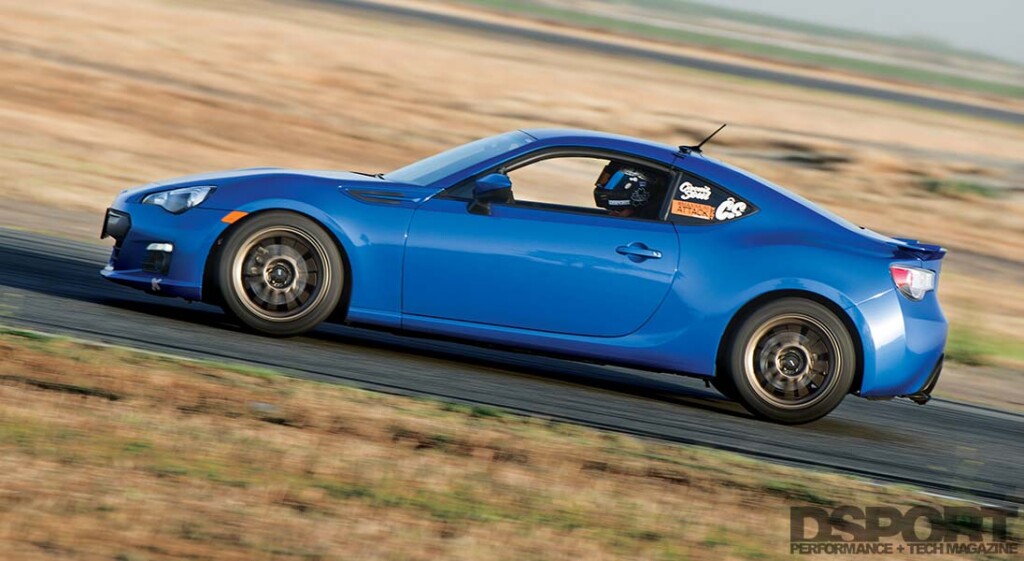 Gianni, Club DSPORT's Precision Engine Machinist, has been making great progress on his track car. He installed a Full Race turbocharger kit to add power and improve engine response. Although the stock factory engine is still in place, running along perfectly happy, a fully built and stroked Club DSPORT 2.1-liter FA20 engine is ready to take its place. Gianni did all the machining and engine assembly. With a fresh set of tires, he should be ready to turn the sub-2-minute laps he desires.
---
8. 2005 Cadillac Escalade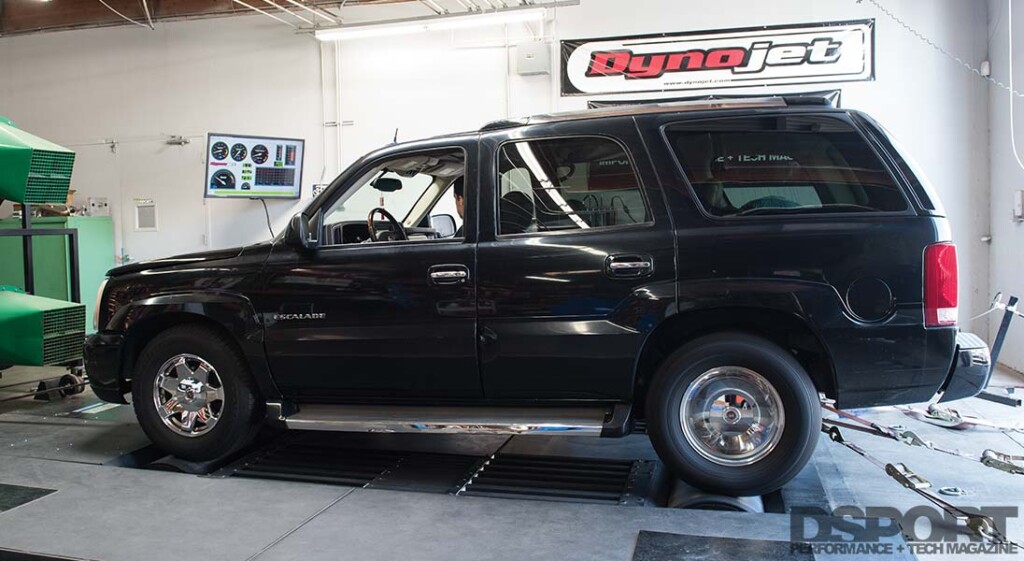 When it comes to luxury, towing-capabilities, and fun, the Cadillac Escalade shines. We replaced the OEM LS LQ9 engine with a Club DSPORT build based on a Dart SHP LS Next PRO engine block that features some CARB-legal goodies from COMP CAMS and AFR. Backing up the built power plant is a blueprinted ATI transmission that replaced the Hydra-Matic 4L65-E. Next we will look to get the suspension and brakes refreshed so that our Budget Luxury Tow Escalade will have no issues towing safely and in style.
---
9. 2018 Infiniti Q50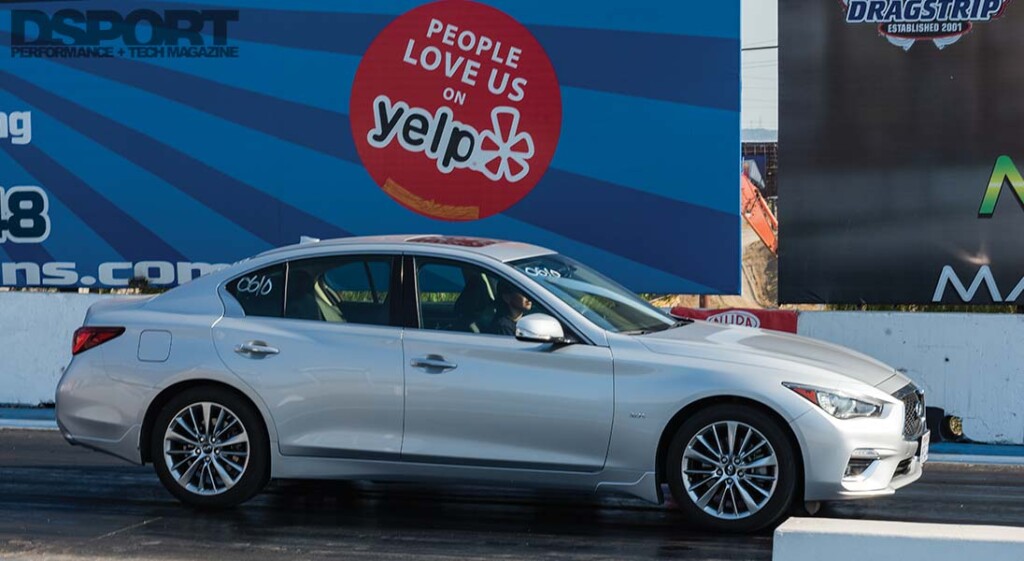 Adding an element of style to Mikiko's daily-driven Q50 will be a set of 19-inch Enkei GTC02 aluminum wheels. This is a lightweight split six-spoke design derived from Super GT racing. The wheels are wrapped with a set of Yokohama Advan tires to maximize grip in wet and dry conditions. Our goal is to bring the power level of the turbocharged 3.0-liter VR30 up to that of the Infiniti Red Sport 400. While we are still exploring a CARB-legal tuning solution, we have made some upgrades to the heat exchanger that should add plenty of thermal capacity for the occasional trip to the drag strip.
---
10. 2012 Nissan GT-R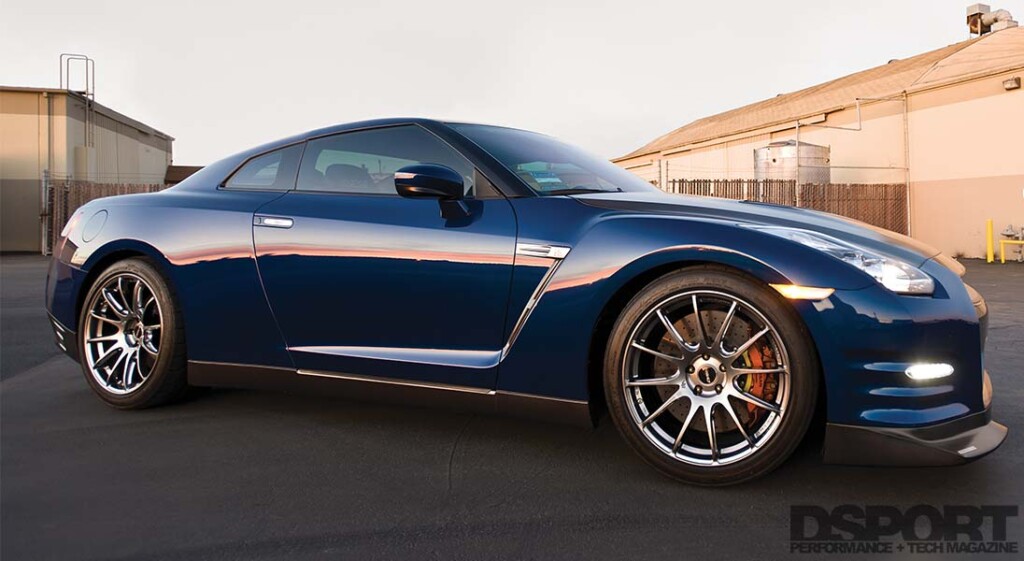 Our 2012 Nissan GT-R R35 demonstrated the ultimate full bolt-on solution available ten years ago. With this setup in place, the R35 delivered low-10-second performance in full street trim while putting 25,000 miles on the odometer. About a year ago, the R35 was put back to stock and the original plan was to sell it off to make room for more projects. Since we've been too busy to sell it, we came up with a different idea. Ten years later, there are now some better full-bolt-on solutions that can offer even more performance, features and reliability. Previously, our project RH9 R35 put down 658 whp and 684 lb-ft torque on the dyno when running pump E85 and our original full-bolt-on package. Since that is about the limit one should push a factory VR38DETT, more peak power wouldn't be the goal. Instead, we'd be looking to showcase the best parts in terms of performance, insatiability and features.
---
11. 1988 Mitsubishi Starion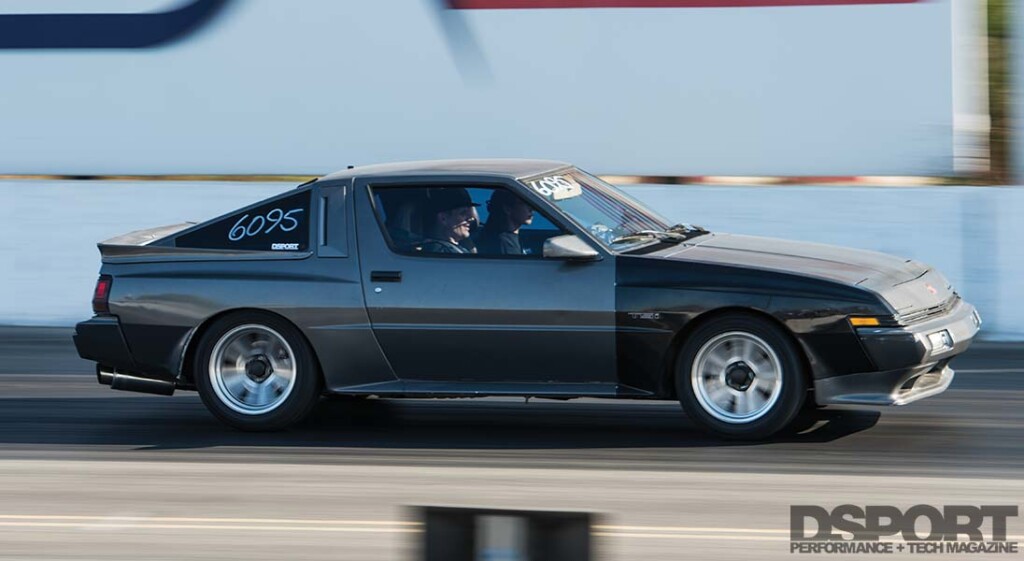 Maybe there is hope for the 4G54B engine after all.   Being able to significantly improve the performance of one of our Top 10 worst engines of all time was an opportunity that was just too good to pass up. For 2022, we have hopes that the short block will be built so that testing on the cylinder head development can take place. Bringing a great looking and now relatively rare car like the Mitsubishi Starion to life and giving it some purpose on the dragstrip has been extremely rewarding.
---
12. 2000 Lotus Elise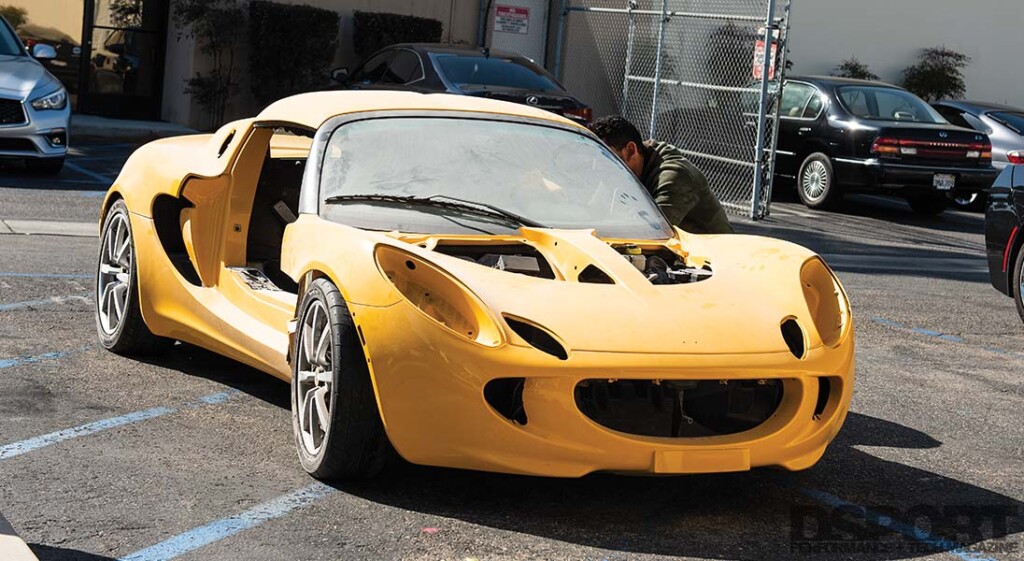 This year we have made the goal of finishing old projects. After driving out to Phoenix, Arizona nearly 10 years for a fresh coat of OEM Yellow paint, the Elise is back. Unfortunately, it came back missing about $15,000 in parts. Yes, even experienced project builders get swindled time to time. Hopefully, we can find some help to get the missing parts at a reasonable cost. After all, there are only 10K miles on this one. We already have a fresh engine ready to go when its completed.
---
13. 2000 Honda S2000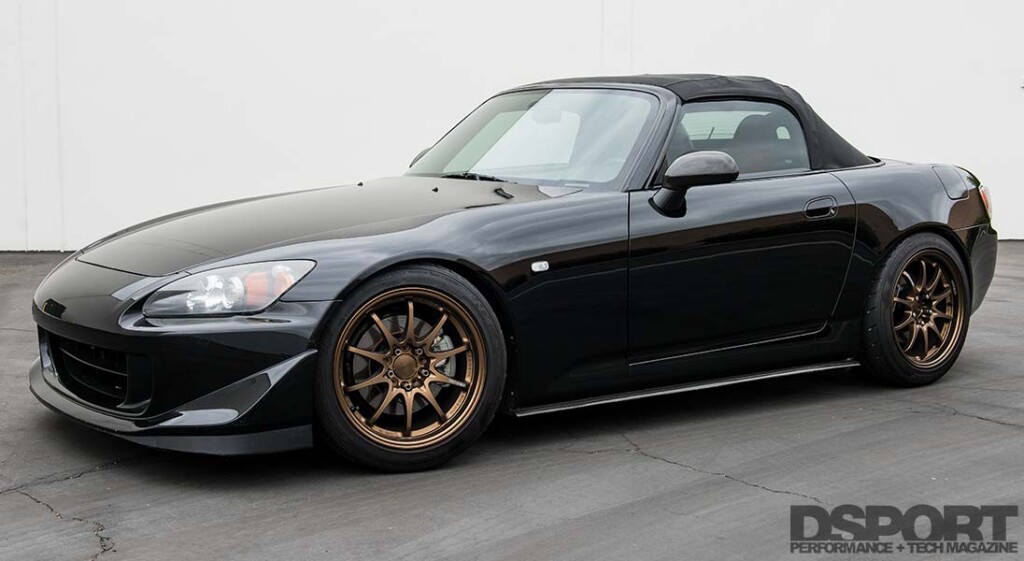 Tyler's Honda S2000 is known for being one of the highest mileage S2000's in the world, with 370,000 miles on its odometer. As it sits right now, Tyler's S2K rocks a McLeod clutch, Energy Suspension bushings, 17×9.5 +47 Volk CE28 wheels, Apex'i N1 coilovers, J's Racing 60RS exhaust, and a PLM header. The driver and passenger seats have been re-done by The Seat Shop, which allowed the interior to go back to its original glory. Building the engine will be in its near future, but we will keep it naturally aspirated. We also plan on making some improvements with front and rear sway bars to further fine tune the handling.
---
14. 1995 Nissan 240SX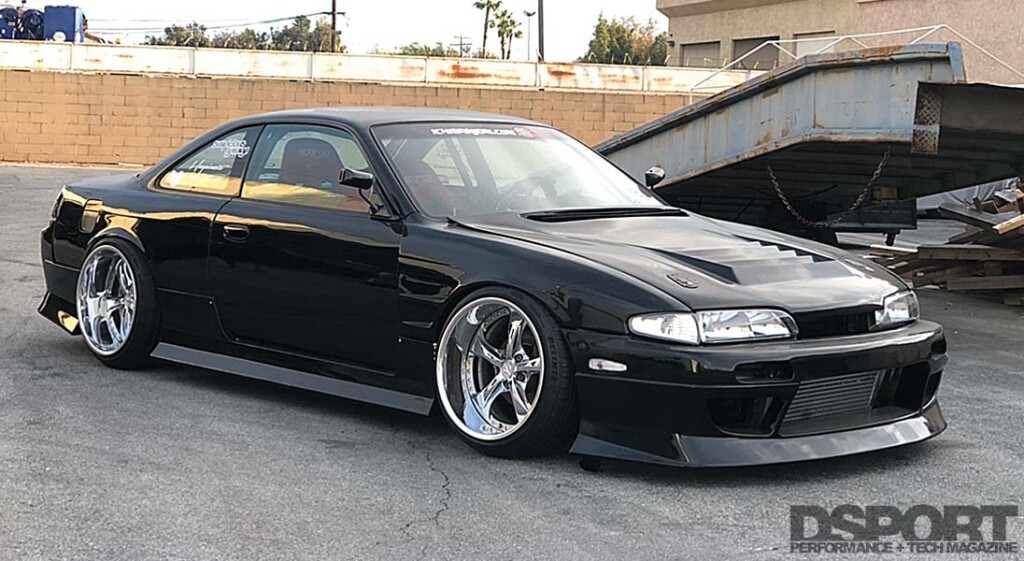 Powered by a 2JZ backed up by an R154 five-speed gearbox and Cusco differential, this S14 is another tasteful example from Chris' stable of cars. A Garrett GTW3884R turbocharger was selected to provide the needed boost. The Powered By Max complete suspension is suitable for competition duties as is the Wilwood secondary ebrake caliper. Of course more power is always on the wish list, along with a built motor and a six-speed sequential transmission.
---
15. 2010 Nissan GT-R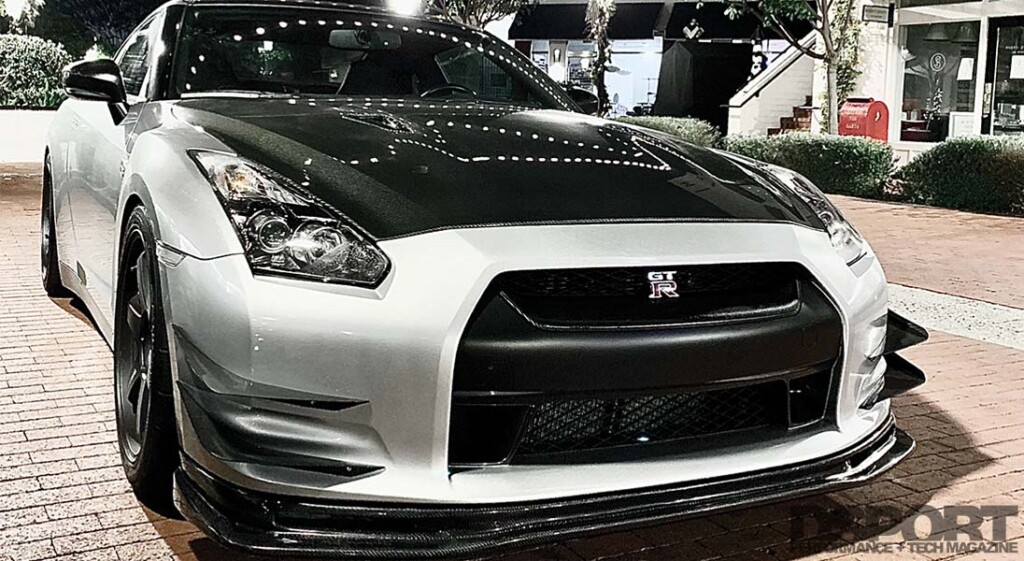 An array of bolt-on enhancements have been added    to Chris' R35. From the Cobb intake to the Titek mid pipe and HKS cat-back exhaust, each component was carefully chosen to maximize power and reliability. A stage 1 ShepTrans helps put the power to the ground. Blitz coilovers improve handling in various driving situations from street to circuit. Rays TE37 Ultra wheels provide the icing on the cake. Future plans include a DSC suspension controller, more power and Yokohama Advan GT wheels.
---
16. 2008 Audi S6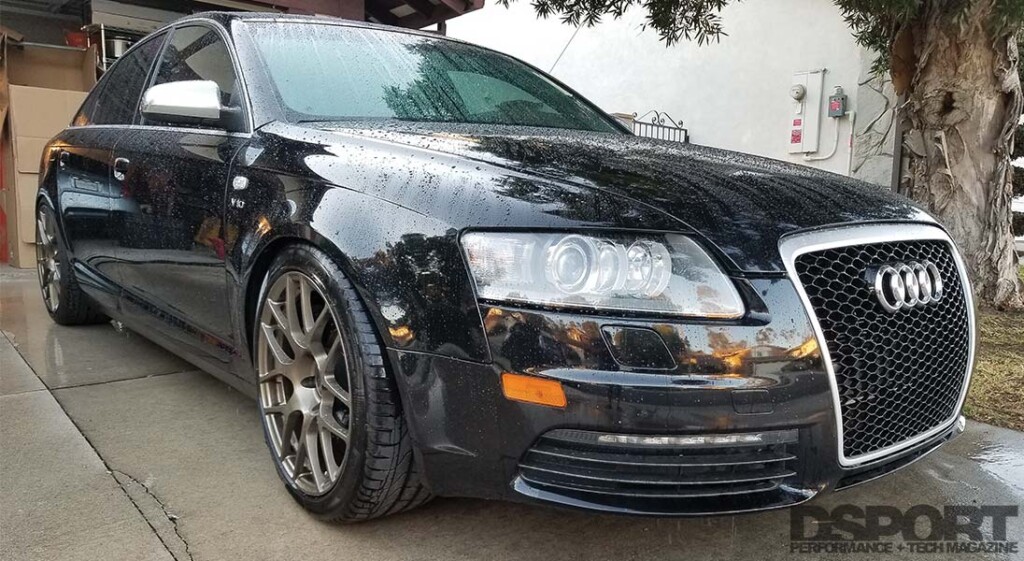 The Audi S6 sport sedan of our Sales & Marketing Manager Rakesh, comes equipped with an exotic 5.2-liter V10 engine. The S6 is outfitted from the factory with a sport-tuned suspension, upgraded brakes and performance tires, but Rakesh took his a step further. He chose an H&R suspension to lower the center of gravity, reducing body roll and improving handling. A set of StopTech brakes with cross drilled brake rotors convey his performance intent.
---
17. 2021 Lexus IS350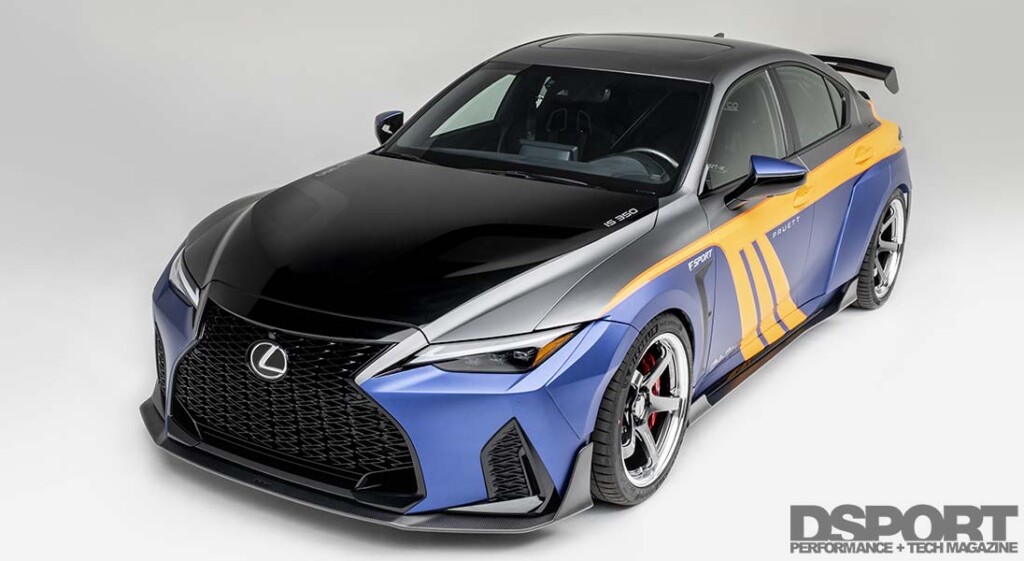 Lexus collaborated  with DSPORT Magazine and Lexus brand ambassador, the legendary road-racer Scott Pruett, to develop a track inspired IS 350. With Phase One completed, we will be moving forward with Phase Two. Phase Two will focus on the first-ever aftermarket engine development plan for one of the hottest engines in the Lexus lineup. V6 Twin-Turbo glory.