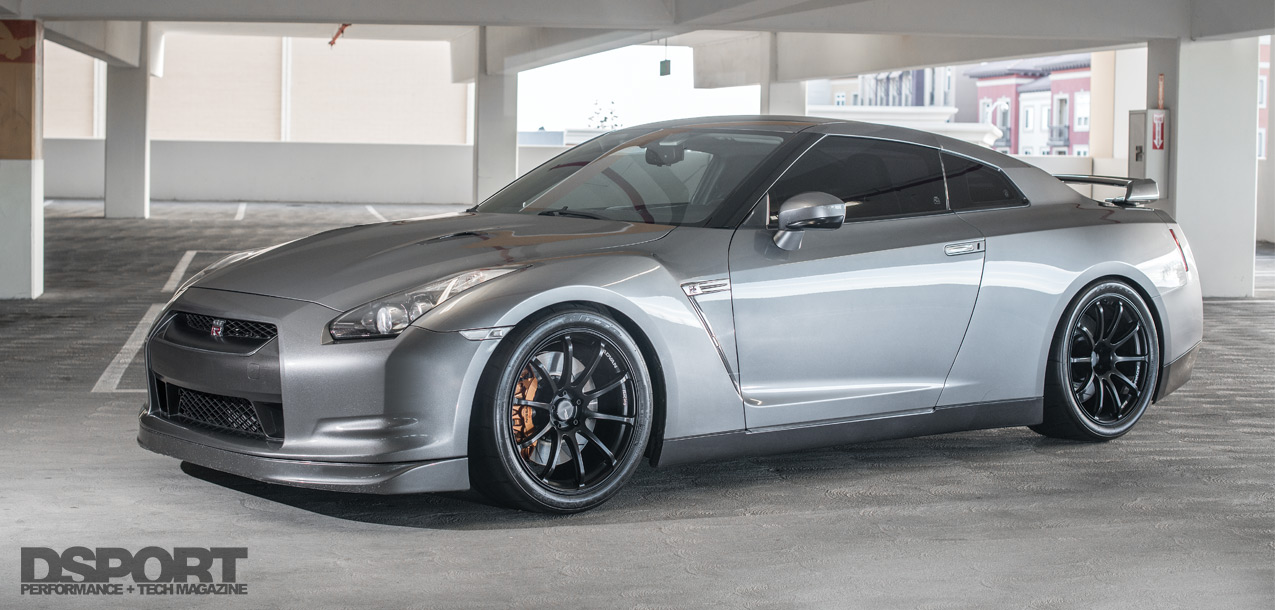 THERE'S NO QUESTION ABOUT IT. NISSAN'S R35 GT-R is the performance bargain of the century. When it was originally introduced, its $69,850 base price was definitely more attractive than its current starting price of $101,770. Due to this 45-percent increase in price, enthusiasts looking to make the jump behind the wheel of a GT-R have begun purchasing the earlier 2009-2011 CBA models secondhand. While Nissan made a number of significant refinements and performance improvements to the car in 2012 and even more in 2015, the ability to pick up an early model GT-R for $50-60,000 has made the CBA-R35 very appealing to enthusiasts. In addition, this allows second hand GT-R owners to put more money into aftermarket parts to further improve the vehicle's already stellar performance.
Text and Photos by Jun Chen
---
Thirst For Power
Like any other vehicle, there are going to be the owners who follow self-proclaimed know-it-alls on forums to determine what parts they should buy, and those who make the right decision and turn to the experts. Our good friend Shawn "Bok" Choi recently picked up a pre-owned 2010 R35 GT-R for just around $60,000. Not knowing exactly where to start, he turned to the forums and started purchasing parts, including a horrible sounding used aftermarket exhaust with the tips cut off. After seeing the direction he was going in, we sat down with him to determine his goals for the vehicle. Like any GT-R owner, he soon became numb to the factory power level and his desire for more power quickly became apparent. For the R35 GT-R, the factory engine and transmission are both capable of about 650 ft-lbs. of torque. Above that, the clutches in the dual-clutch transmission will begin to slip and the factory connecting rods will begin to bend. While many have done it, no GT-R owner, Bok included, would want a connecting rod shooting out the side of the engine block or clutch material clogging up the solenoids, causing total transmission failure. Although some shops and tuners claim that they've seen the rods bend at low horsepower levels, it's generally a lack of torque management that causes either the engine or transmission to fail. After all, the last thing any owner wants to do is spend all the money on the car and upgrades, enjoy the increased power for a short time, and have it all come to an abrupt halt with a huge parts and labor bill.

Torque Check
Cylinder pressure directly correlates to engine torque. Put simply, an engine that makes 1,000hp and 500 ft-lbs. of torque is under half the cylinder pressure and load as an engine making 1,000hp and 1,000 ft-lbs. of torque, all other things being equal. Thus, controlling the torque minimizes the stress transferred to the connecting rods. By tuning the vehicle's torque curve and through a careful selection of components to keep heat to a minimum, the full power potential of a stock-block, stock transmission R35 on pump gas can be realized.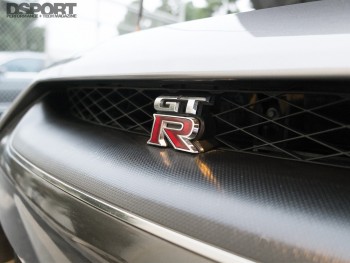 Five Years Refined
Designed back in 2008 and introduced in the spring of 2009, Switzer Performance's P800 power package has been the benchmark for bolt-on GT-R performance for the last five years. Although the package has been available since 2009, the turbocharger design, intercooler system, fuel system upgrades and engine calibration have been optimized over the years to take advantage of the latest and greatest technology. Thus, the current P800 package continues to deliver an exceptional power curve that doesn't harm the factory internals but delivers usable power throughout the torque range. And with GT-R prices stooping down below $60K, the $17,990 plus installation for the P800 kit means serious power for less than a new GT-R. Time, refinement and development have benefited the P800 kit, allowing it to deliver a proven track record for reliability. According to Switzer, owners worldwide have enjoyed P800 performance reliably, some on the order of 100,000 miles.

Switzer's P800 utilizes a GT28- based cartridge with a custom billet compressor wheel.