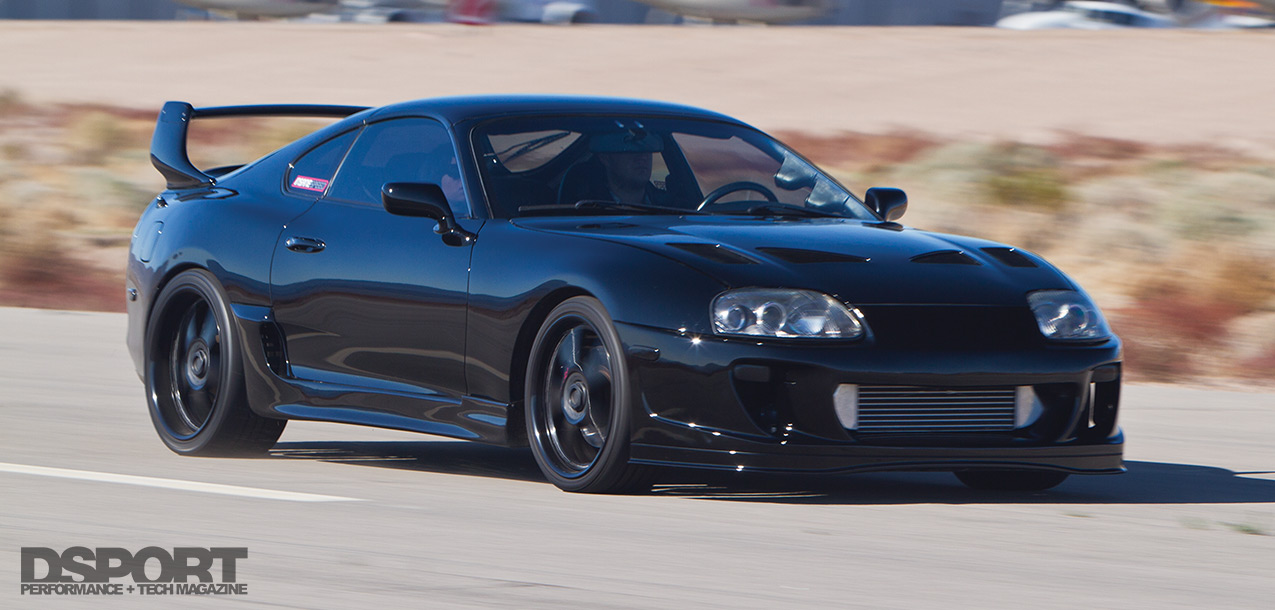 LAS VEGAS, LOST WAGES, GLITTER GULCH OR SIN CITY. The entertainment and gambling capital of the world is known by many names and famous for its many unique attractions. From five-star hotels and world-renowned restaurants on the strip to the dollar-deals of downtown, there's something for everyone in Las Vegas. For street-performance fanatics, Sin City's best new attraction may be the 800 wheel horsepower Supra of Bryanna Gass.
Text and Photos by Richard Fong
---
Insane Investigation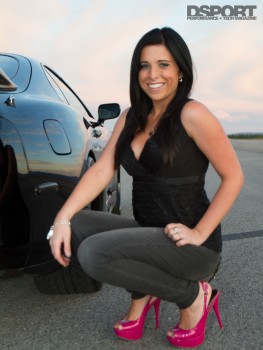 While Bryanna had seen Supras running amok down the Las Vegas Strip, it was not until she set eyes on Insane Speed's Supra that her goal began to take shape. When she finally acquired the '93 model seen here, she immediately began to put the car through its paces to determine how much work needed to be done to duplicate her dream car's performance prowess. It was then she realized the twin 18-year-old turbochargers would not be able to propel the car to any memorable speed, much less an insane one. "I did a ton of research, and I came to the conclusion that many people cut corners using inferior or knock-off parts on their Supras," Bryanna explained. "This was entirely unacceptable as I wanted to break off Lamborghinis on pump gas, take sport bikes on race gas and still retain the drivability necessary to drive my Supra every day. What was most important to me was being able to pop the hood and not think to myself, 'Wow, I could have made this so much better.'" With keys in hand, Bryanna made the trek across town to the place where her obsession began, Insane Speed.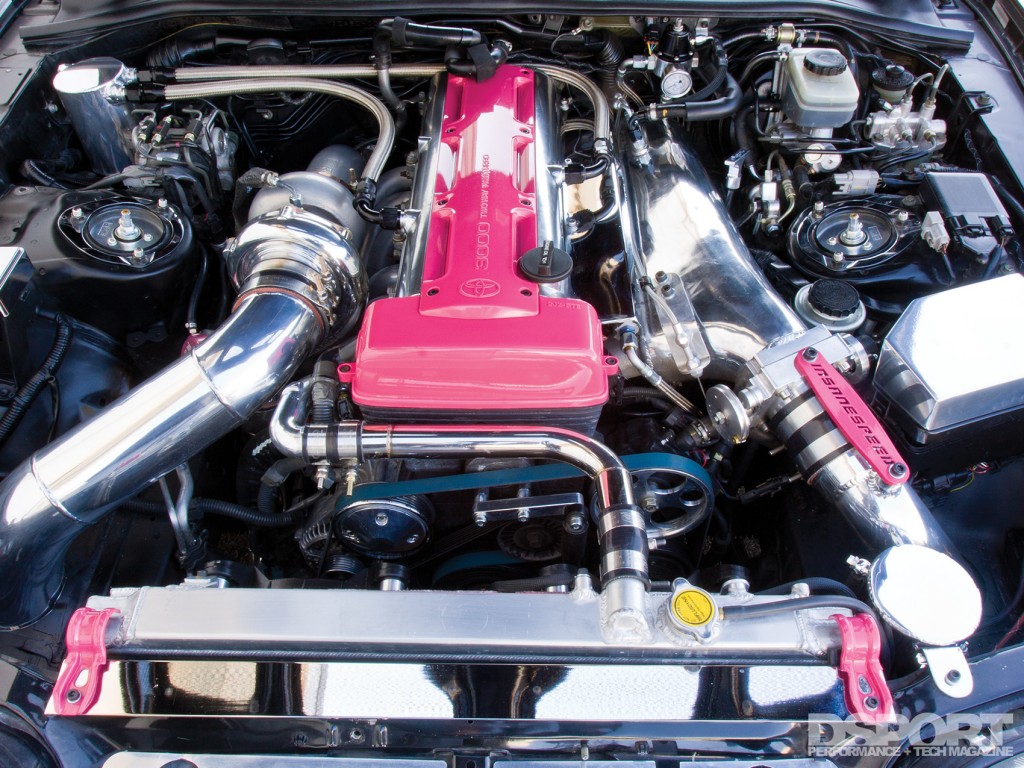 One Is Better Than Two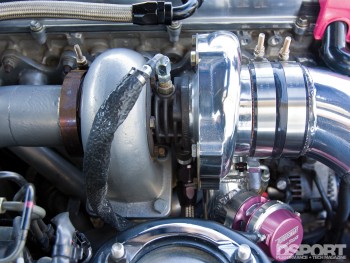 Bryanna was aware of the legendary strength of the factory 2JZ-GTE longblock, thus she decided to leave it untouched in order to explore its capabilities. Of course, all of the parts bolted to the longblock were fair game for upgrades. Now, an Insane Speed equal-length tubular manifold feeds high-enthalpy exhaust gasses to the turbine side of a Precision Turbo & Engine 6765 ball-bearing turbocharger. Capable of easily supporting over 800 horsepower while delivering street-worthy response, this turbocharger fit the build objective of ruling Las Vegas highways and byways. Proper boost control is essential to engine longevity. To regulate boost pressure, a Turbosmart Hypergate 45 was selected. Once the desired boost pressure is reached, this gate vents excess exhaust gasses away from the turbine while an Insane Speed turbo-back exhaust directs spent gasses to the atmosphere.
Easy Breathing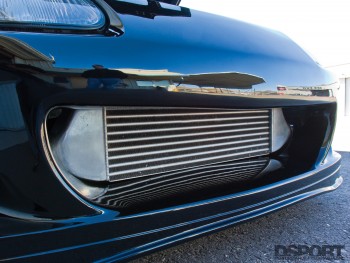 From the compressor, custom intercooler piping makes the connection to a three-row GReddy front-mount intercooler to reduce intake charge temperatures. Once heat is exchanged, the aircharge flows through a 90mm Accufab throttle body. After passing the throttle plate, the air fills the plenum of a Sound Performance sheet metal intake manifold. Featuring a larger plenum with straight runners leading to the intake ports, the manifold was designed to equalize the delivery of charge air so that each cylinder receives the same amount of airflow. This facilitates that all six cylinders are working equally for efficient power production.