Technology is about progression, not regression. It moves us forward, and with each advancement, improvements in efficiency and performance are realized. Newer engines generally benefit from new technology, and making more power efficiently can be seen as a win-win situation to the enthusiast. The idea of modernizing a classic by swapping in a newer, more powerful engine isn't a new one, as enthusiasts seeking greater performance have turned to the engine swap as a performance enhancement solution for decades.
Text by Richard Fong // Photos by Rob Shaw
---
Decisions Decisions
Although the concept of the engine swap isn't new, the vast number of choices available today would leave many old-school enthusiasts stunned. Thanks to technology, not only is it possible to swap almost any engine and driveline into a given chassis, gaining access to information regarding any swap via the Internet puts valuable data within easy reach. Some builders and enthusiasts have come up with creative ways or have gone to great lengths in order to present a clean and uncommon engine swap in order to stand out from the rest and to be an inspiration. One such build inspired Edgar De La Fuente of La Porte, Texas. He read about an S30 build that made the pages of Modified Magazine back in May 2010. The 1971 240Z constructed by Ares Mathevossian featured an RB25DET engine swap, along with a modernized interior and customizations to give the classic some modern refinements for daily drivability. Edgar was taken by the S30 and fell in love with its classic appearance and seemingly vast engine bay.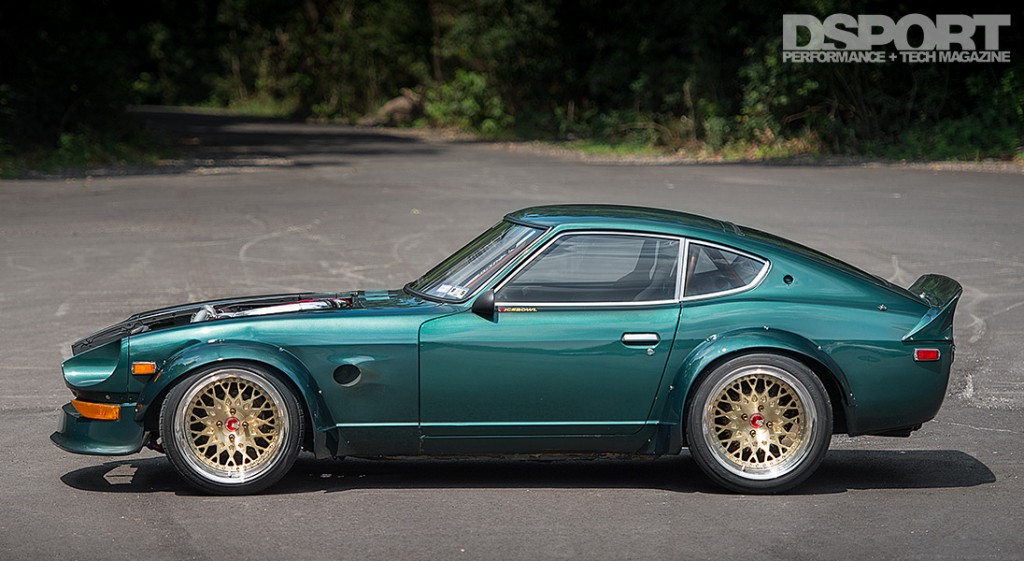 Classic Reboot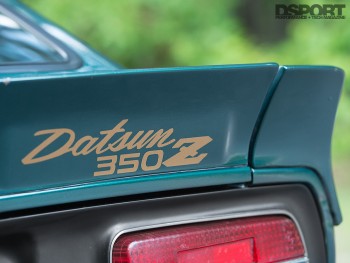 Edgar's search for an S30 chassis led him to this 1973 Datsun 240Z at the end of 2010. At this point, the S30Z had already become a popular vehicle for engine swaps and restorations. Fans of the chassis had already swapped in a variety of engines from RBs, SRs and 2JZs to small block Chevy V8s. To distinguish his efforts from the rest, Edgar drew motivation from Mathevossian's story, but he didn't want to duplicate what had already been done. His build plan was to raise the bar to another level and to be an inspiration to others.
Room for a new Heart
The S30's characteristic long nose (designed to accommodate the L24 inline 6-cylinder engine that Datsun had originally equipped it with) left Edgar with a sizable engine bay to work with. Rather than filling the entire length of the bay with an inline engine solution, he elected to go with a compact V configuration instead. Maintaining the Datsun's heritage, he selected a complete driveline from a Nissan 350Z. A custom driveshaft linked the Z33 transmission with the Z33 differential carrier, stock differential and custom axles. The compact VQ35DE V6 engine and transmission fit neatly within the confines of the engine bay behind the shock towers. This resulted in ideal weight distribution with the weight of the engine behind the front wheels. This also left Edgar with tremendous space between the nose and the engine for changes yet to come.