In the world of import models, we have had the pleasure and pain of dealing with a number of the biggest names and some of the newest and freshest faces. We've been at most times pleasantly surprised and at other times totally disappointed with the personalities behind the pretty faces and killer bodies. Still, we try to present the models as they really are so that you can create your own opinions.
Some of the girls take the fame of being an import model too seriously. Some take their looks and their exposure for granted. Others have a great perspective for what being an import model is and what it isn't.
Tila falls in a class by herself. Her "live the day" attitude has taken her literally around the world. Her spunk and attitude only make you smile when she tells you,"One day, I'm going to rule the world." We hope that one day her dream comes true.
Name: ……………Tila Nguyen
Ethnicity: . . . . . . . .Vietnamese/French
Height: ………………..5'0″
Birthdate: . . . . . . . . . . . .10/24/1981
Weight: ………………95lbs
Measurements: . . . . . . .34B/24/34
Birthplace: ………….Singapore
Ride: ………………..My Car
Fav Food: Vietnamese & Cheeseburgers
Website: . . . . . . . . . .www.tilatequila.com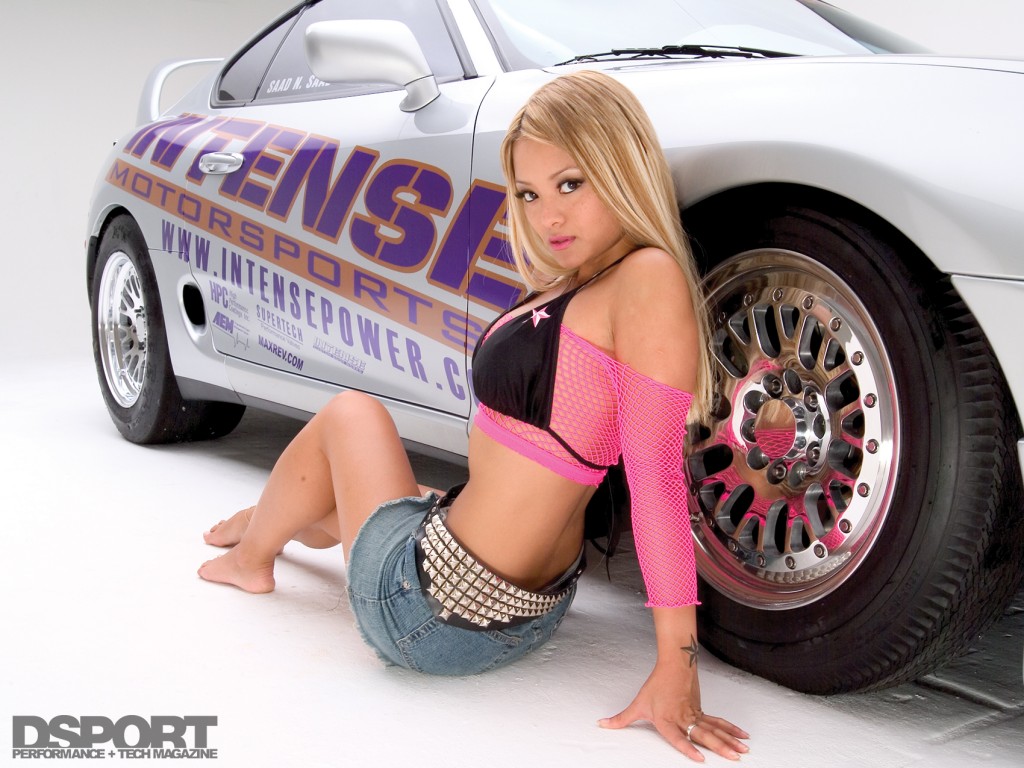 Your website says something like "the most controversial woman on the net." What is so controversial about you?
I've always had a mouth that could get me in trouble. I say what I'm thinking rather than think about what I'm saying. People come to the website because they either love me or hate me for that.
After reading a number of interviews in other magazines, we really thought you were going to be difficult to work with. In actuality, you were pretty cool and the shoot went real smooth. Do you have any ideas why your past interviews didn't capture your true personality?
It comes back to my mouth. I tend to say exactly what I'm thinking. I'm really aggressive and people will either like that or hate it. As a result, I'm sometimes taken as a bitch or being too serious. In the end, it doesn't really matter. Any press is good press.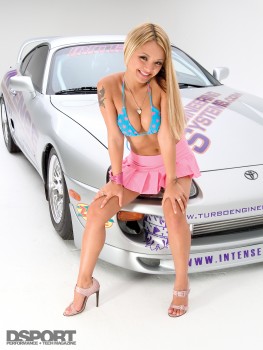 I've read your bio on your website. You've lived a full life even before you turned 18. The bio stops at 18, why are the last five years missing?
I've had the opportunity to see a lot and do a lot. I've been really detailed in what I put in the bio, but there was so much that has happened. You can check back on my site, they'll be more. I've been adding on to it every month.
Give us a sneak preview of these past five years.
It's been a non-stop wild ride. It's almost dream like at times. If I wasn't living it, I would think that it was a dream. It's almost like something out of a movie.
What's going on today in your life?
It gets crazier everyday. I've been fortunate enough to meet people I never thought I'd be able to meet. At one point I even met my Fantasy Guy. God loves me. Life is cool.
Sex, drugs, rock-n-roll. You live a wild life. Do you have an addict's personality?
I was a wild girl. I wanted to live on the edge. I believed life could end any minute. Whether it was sex, drugs or alcohol, I was fortunate enough to be able to remain in control. Now, I don't even drink and I'm pretty much straightedge.
From Houston to New York and now in Los Angeles for the last three years. What brought you to the city of angels?
My first love is music. Modeling helps pay the bills, but my passion is music.
Any musical influences?
I don't think I sound like any artist or want to sound like any particular artist. I sound like me. Of course, growing up we are all exposed to different kinds of music that influence our tastes.
Did those Vietnamese Paris by Night videos impact your sound?
(laughing) definitely. Paris by Night was a big influence.
Describe some of the tracks on your solo project.
My music reflects who I am. It's high energy, but you could dance to it.
With this solo project, describe the production process.
There are seven original tracks. I'd come in with a bass-line or a guitar riff and we'd create the music from there. Then I'd fit my lyrics to the music.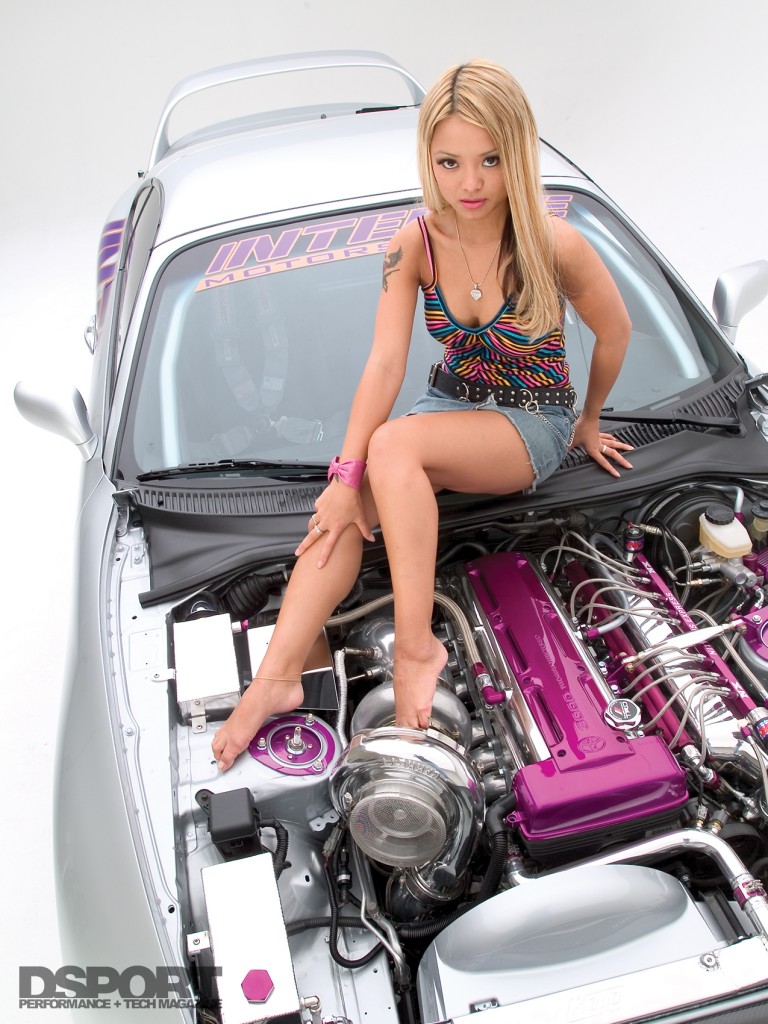 We had the opportunity to listen to a couple tracks at the photo shoot, how could the general public get a listen?
I've got some of the tracks on my website and in a few months we'll be shooting a music video.
TILA TEQUILA was up on the website, is that a real nickname.
Actually, it was my nickname in middle school. Now I use it so people will pronounce my name correctly. It's "TEE- LAH" like "TEE-KEEL-LAH".
What do your parents think of you being a sex symbol and import model?
A sex symbol? Beauty is in the eye of the beholder and all I can say is that I'm definitely a chick with spunk. If I don't like someone, I'll kick there butt and that includes you (laughing).
We're already familiar with the wrath of an angry Vietnamese girl. What's your reason for coming to Los Angeles?
I wanted to see if I could take over the world. I want to build the Tila Nguyen Empire (laughing).
What drives you to want to rule the world?
I guess I had a hard life growing up. We were basically poor.
What's missing from your life right now?
That's a good question…let me think.
Ok. What's missing from your life besides an extra 1000 subscribers on your website?
(laughing) a long vacation. Right now having fun but I never get to relax or even sleep for that matter.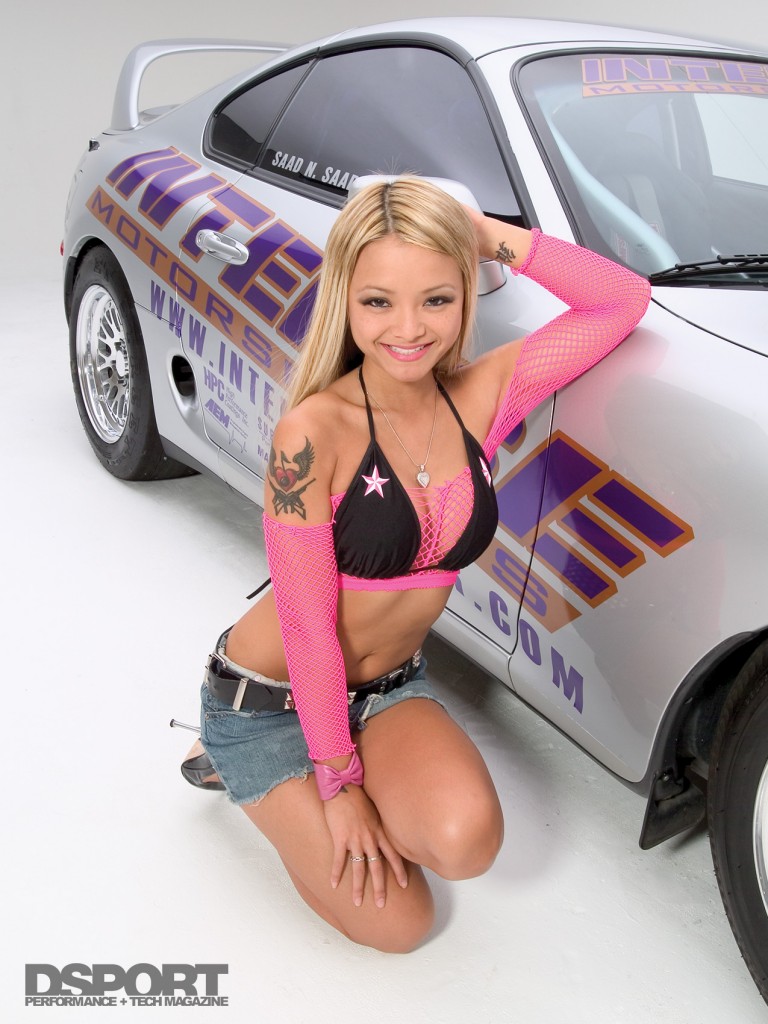 What's something that you'd like people to know about you?
I'm actually very sweet. You can't make it in life as far as I have if you are truly a bad person.
When are you going to slow down?
When they put the nails in my coffin. No, actually I'll probably be fighting to get out still.
You mentioned that you would never want to have a daughter that was anything like you were growing up.
No, I can see everything from a different perspective and I really feel bad for all of drama I put my parents through.
What kind of parent would you be?
I wouldn't be as strict as my parents were. I'm pretty sure that's one of the reasons that I was so rebellious. I'd want my kids to be able to tell me anything they would tell their friends. I've pretty much seen it all, so I'd be able to give my kids some good advice.
Would you want a daughter?
No daughters, because they might turn out like me. Instead, I'd want to have three boys. With my luck I'd probably have five girls (laughing).
Is there a five year plan for Tila?
When I was 17, I wanted to be pretty well known in five years. I've accomplished that. In the next five years, I plan on taking over the world (laughing).
So when will we see the Tila Nguyen E True Hollywood Story?
I don't want that one. Something bad always happens to the person. Let's do VH1 Driven instead.
Anything else?
Special thanks to everyone that's helped me to make me somewhat more known than the average person. Also, thanks to the fans that believe in me.
---