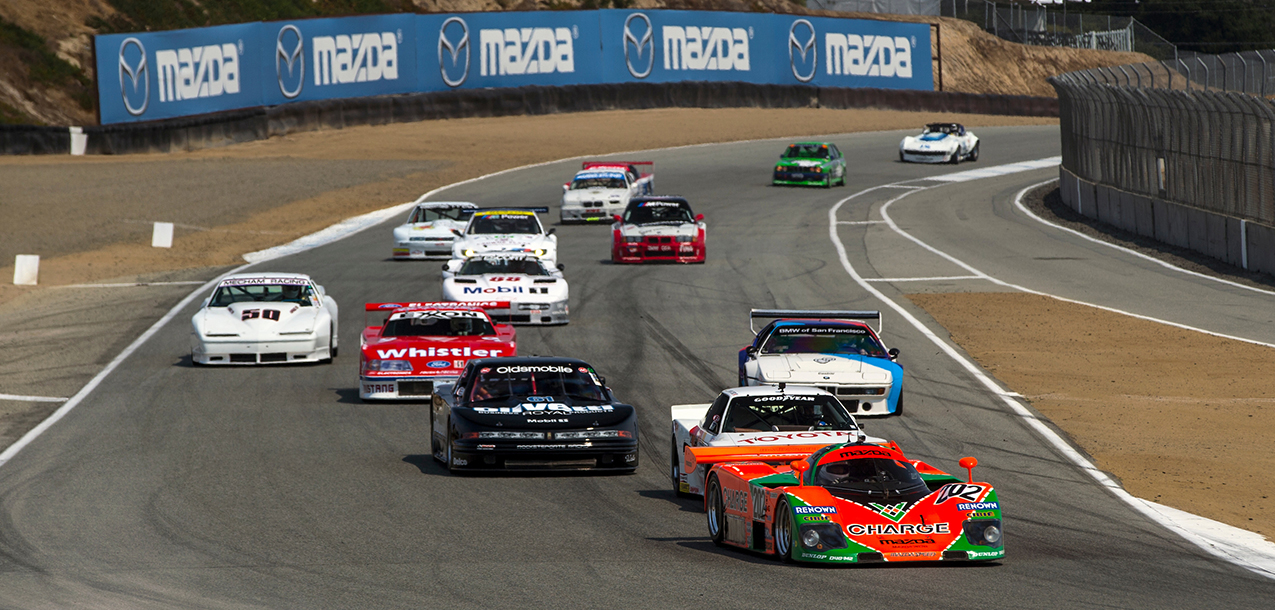 Mazda Raceway Laguna Seca once again hosted the famous Rolex Monterey Motorsports Reunion, this time celebrating BMW for the 2016 event.
BMW enthusiast and DSPORT Art Director, Paul Laguette, took the trip out to experience the sights and sounds. Here, he shares his experience at the Motorsports Reunion event with us. Next time, maybe Pebble Beach Concours d'Elegance in 2017?
Text by Paul Laguette //Photos by Paul Laguette and courtesy of Mazda
---
Rolex Monterey Motorsports Reunion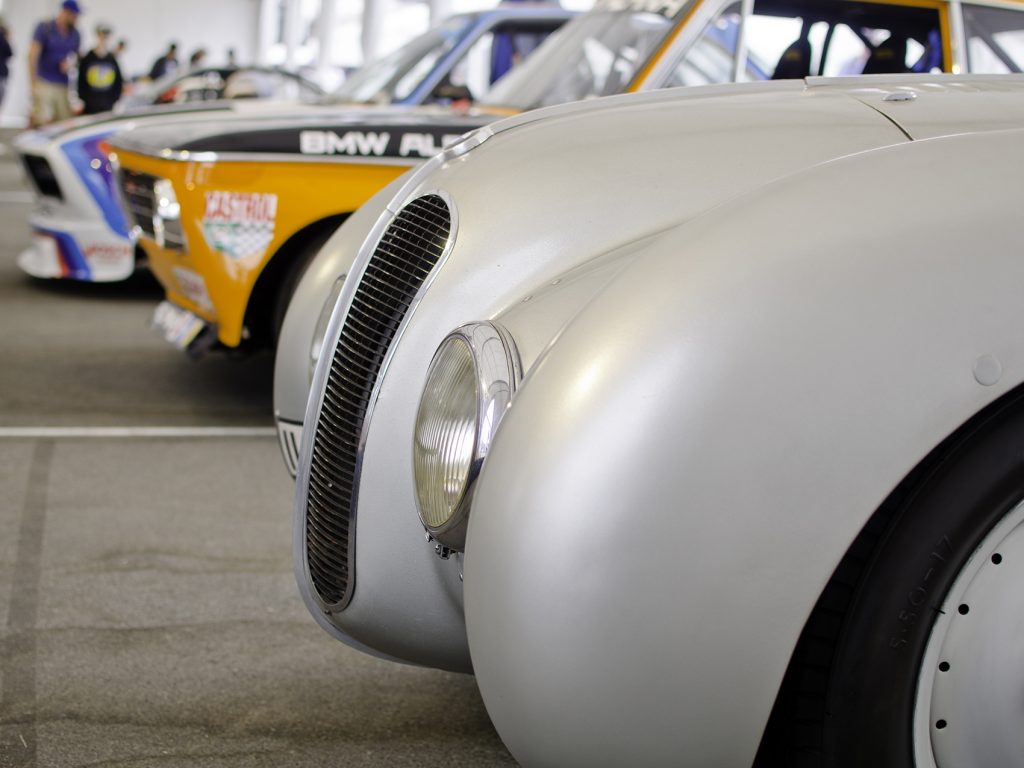 Attending the 2016 Rolex Monterey Motorsports Reunion at Mazda Raceway Laguna Seca can be summed up as one of the greatest annual automotive events in the United States, hosted at one of the most storied race tracks in all of motor racing. This year's celebrated marque was BMW, so as a longtime owner of a nicely restored 1970 BMW 2002 for nearly twenty years, you could say I was in heaven. If there ever was an event for me to cover, this was it. I came as a working member of the media, but the inner fanboy came out too.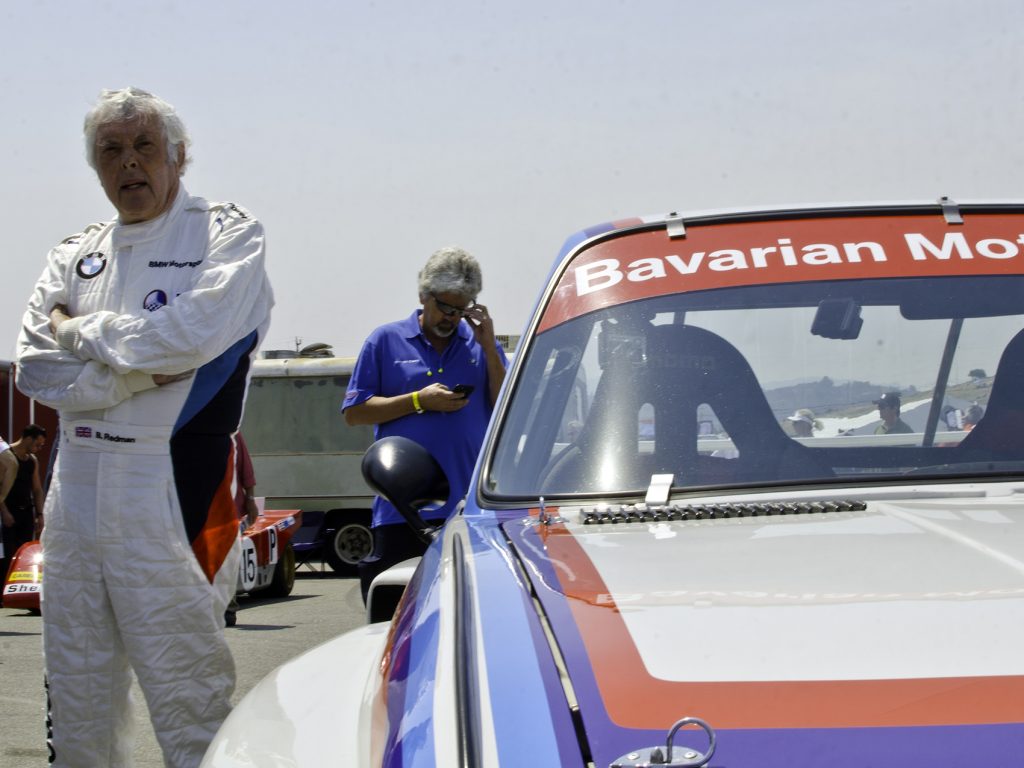 Getting There is Half the Fun
Heading from Southern California to Monterey is much unlike the expedition to other destinations, because you actually have lots of driving options: the 101, Pacific Coast Highway or inland up the 5 freeway. Personally, I always pick the route up the 101. Sure, there is that dreaded LA traffic to contend with, but it's smooth sailing once you pass Ventura. I'm not one to make lots of stops but the temptation of a favorite Mexican food spot for lunch in Santa Barbara is a great way to get the trip started. After a quick fill up in the city, it came time to blast northward up to our hotel. The drive up is half the fun, and for many attendees this is a chance to show off their garage queens. Journeying northward I passed a perfectly maintained Ferrari 228 GTO, an early 1970s BMW 3.0csi and a nice little 1961 Porsche 356B. I might also add that I got passed by quite a few newer classics too.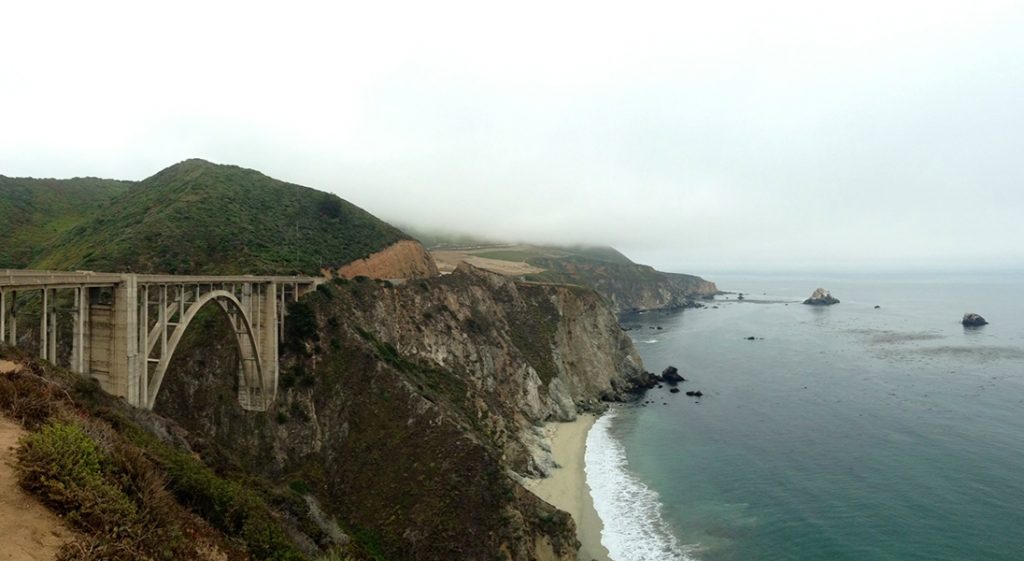 Are We There Yet? Real Close
As we made our way to the hotel, we couldn't help but notice the countless vintage cars parked along every street. This is one aspect of the Rolex Monterey Motorsports Reunion weekend I will never get tired of. You name the car maker and you'll see amazing examples in five different colors in less than five minutes. Stepping out for dinner and people watching (or taking part in the Pokemon Go hype) is replaced by vintage car spotting. This event weekend also includes the Pebble Beach Concours, when Monterey's Cannery Row echoes the sounds of hundreds of high performance classic cars. It almost becomes a game of who can name the car before it comes into view. A game I'm not particularly good at.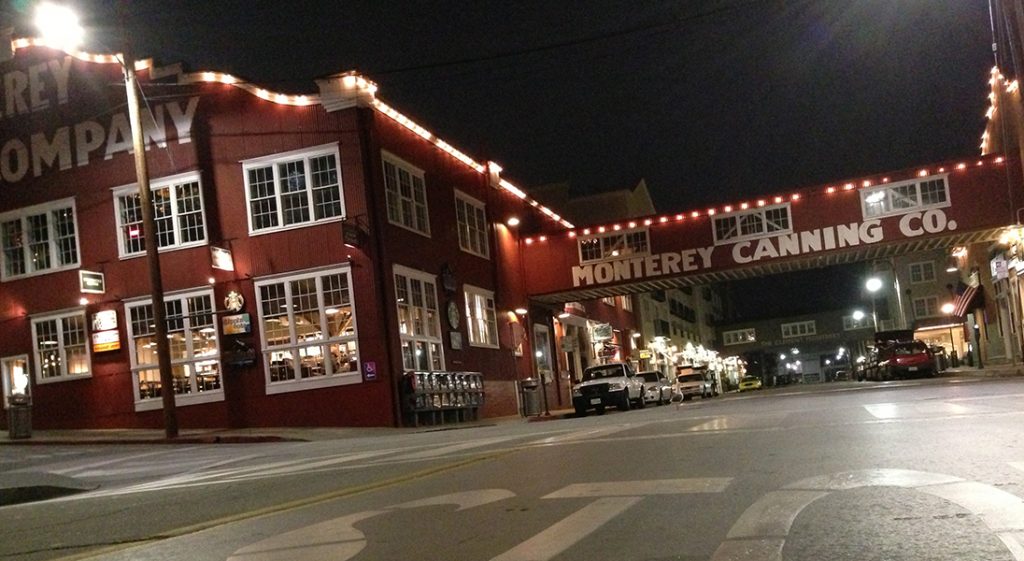 Like an Old Friend
As I drove into the track in the morning, it hit me. I've been visiting Mazda Raceway Laguna Seca for over twenty-five years now. As some elements never change, there are always a few improvements. One thing is for sure, this track is a perfect venue for race fans young and old. Its rolling hills give you limitless views of the twisty track. The paddock area is big, open and inviting. This is where I always start my race weekend, walking the paddock like a kid on Christmas morning.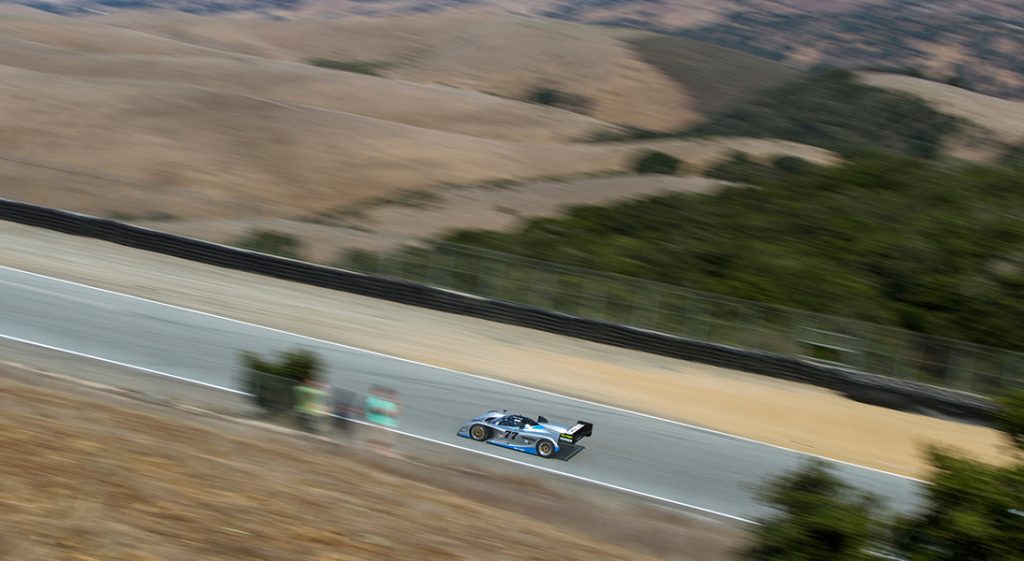 M Power
This year's honored marque was BMW. I had my preset notions in place for what cars might be on hand, but I didn't expect to the see an early 1960s BMW 700RS, the Le Mans winning BMW V12 LMR and so many BMW E9 CSL 'Batmobiles'. These legendary cars looked as cool now as they did back in their glory days. Numerous famous BMW drivers came to join in the fun too, including living legends like David Hobbs and Brian Redman. BMW brought out a giant tent display that contained examples of the maker's past accomplishments. Walking around the BMW tent helped remind me of how great and vast BMW's racing heritage was and is. You name the era and they had a top tier racecar winning races and championships. From the small and nimble iconic 1970 BMW ALPINA 2002tii to the 1990s McLaren F1 GTR, powered by a 6.0-liter V12 BMW engine with 600hp. This McLaren F1 GTR served as one of the world's fastest and most technically advanced production cars in its day. Unfortunately, the BMW turbocharged Formula One cars from the late 80s were missing from this collection, which I would have been thrilled to see. Regardless, it was a great presentation by BMW.
Lunch with Jackie
At lunchtime on Saturday afternoon, fans were invited to sit and ask questions and listen to stories told by race legend and Formula One World Champion Jackie Stewart. This was a popular event that allowed race fans to engage with a living icon from the golden age of grand prix racing. The little Scott is a great ambassador of motorsports and to prove it, he stayed long after the session to endlessly signed autographs. Yes, I got an autograph too!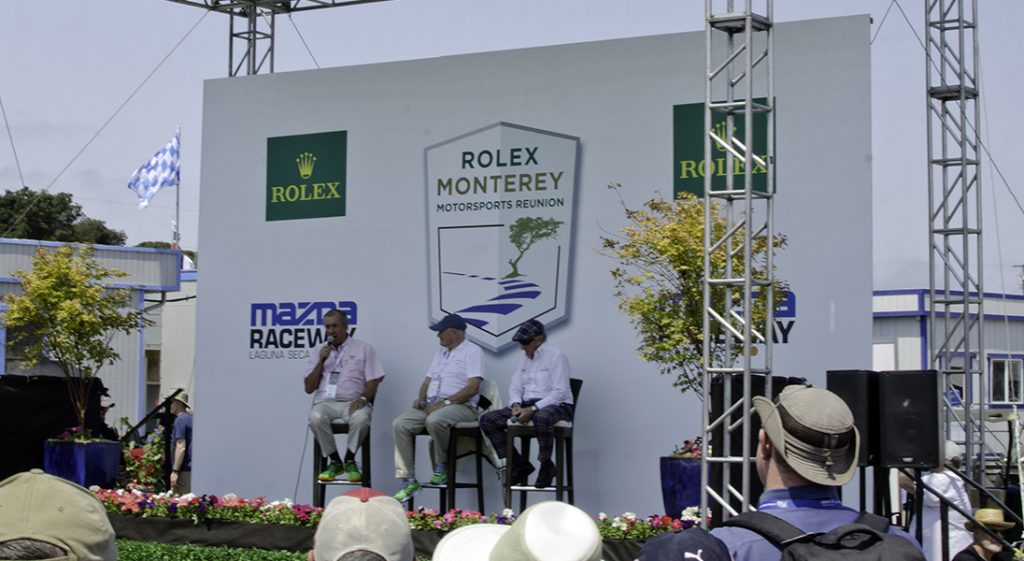 As I continued through the paddock, the floodgates opened up. Although BMW was the theme of the weekend, Mazda brought out its four-rotor 767B, predecessor to the 787B, to celebrate the 25th anniversary of the 787B's 24 Hours of Le Mans victory in 1991. I personally saw the 787 race in 1990 at the Sarthe racetrack in France. The four rotor sound back then was and still is a screaming angry engine that tickles your eardrums. With every turn of my head, I saw decades and decades of beautifully restored Formula One cars, Le Mans prototypes, vintage sportscars and sedans being prepared to hit the track. We're not talking parade laps either, some of these car owners/drivers race these historic purpose-built works of art with the pedal smashed to the floor. Over the years there have been some memorable ego-driven battles racing up the hill and down through the famed corkscrew, and this year was no different. The on-track wheel-to-wheel action did not disappoint.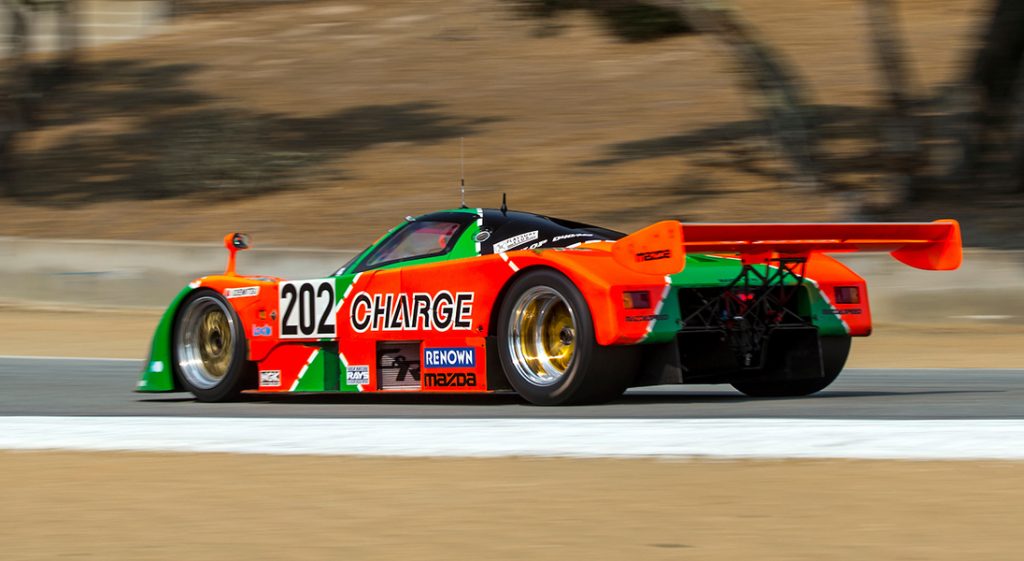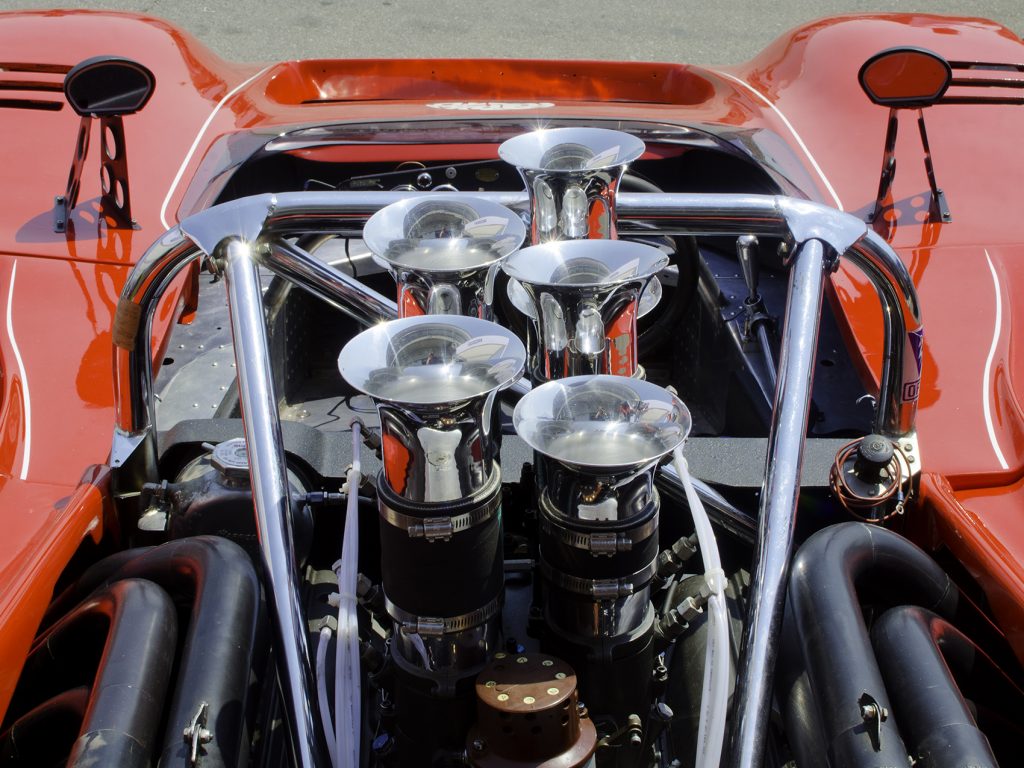 Driving Passion
It was nice to know as my weekend came to a close and as I gazed across the special parking corrals for BMW owners and various car clubs, that automotive enthusiasts still exist. I never thought it died as you hear periodically online, and the annual Rolex Monterey Motorsports Reunion is living proof. What I came to witness at Mazda Raceway Laguna Seca was an amazing collection of passionate car owners and would-be car owners crowding the hillsides to watch and pay respect to a centuries-old invention: the automobile. And you know what else? I never even made my way across town to the concourse at Pebble Beach! Maybe next year.