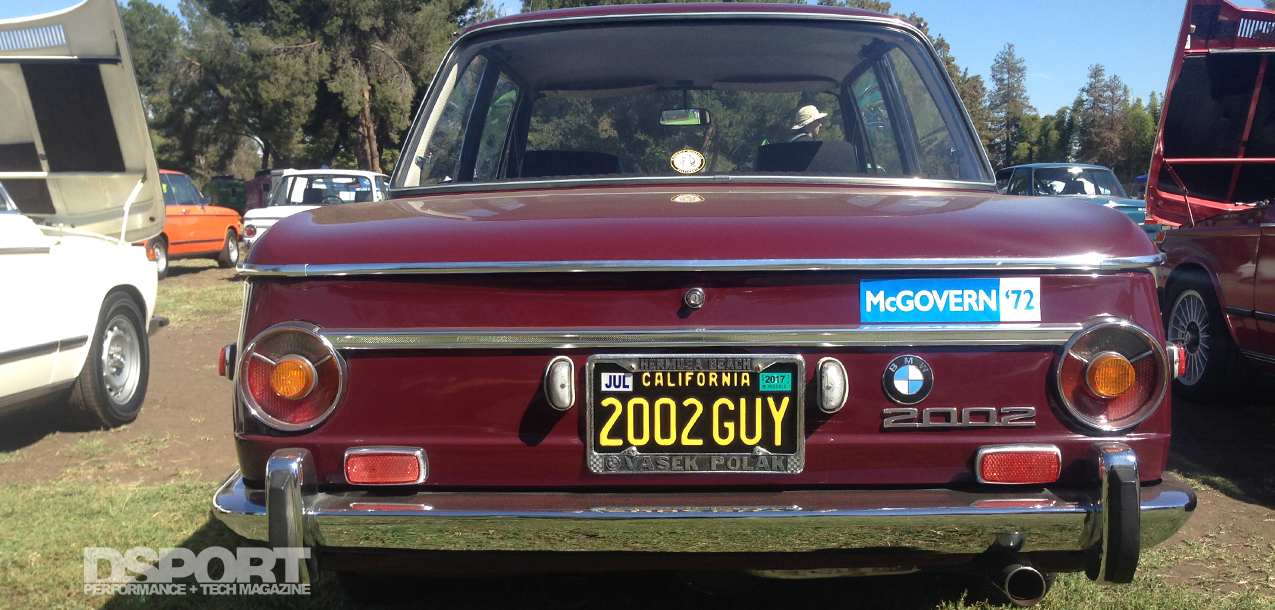 Celebrating 100 Years of BMW and 50 Years of the '02
October 8, 2016: Woodley Park, Van Nuys California
When the topic of "car culture" comes up in discussion, Southern California always ranks up high in popularity.
With such great weather year-round, it has naturally turned itself into a Mecca for living and breathing all things automotive. On any given weekend, you can find a car-related event happening somewhere with numerous cars that will stop your heart. On the weekend of October 8 and 9, Southern California played host to the Red Bull Global Rallycross race in LA harbor, while the Formula Drift finale took place at Irwindale Speedway. I went with a third option, the 9th Annual SoCal Vintage BMW meet at Woodley Park, one of the fastest growing BMW-enthusiast events around.
Text and Photos by Paul Laguette
---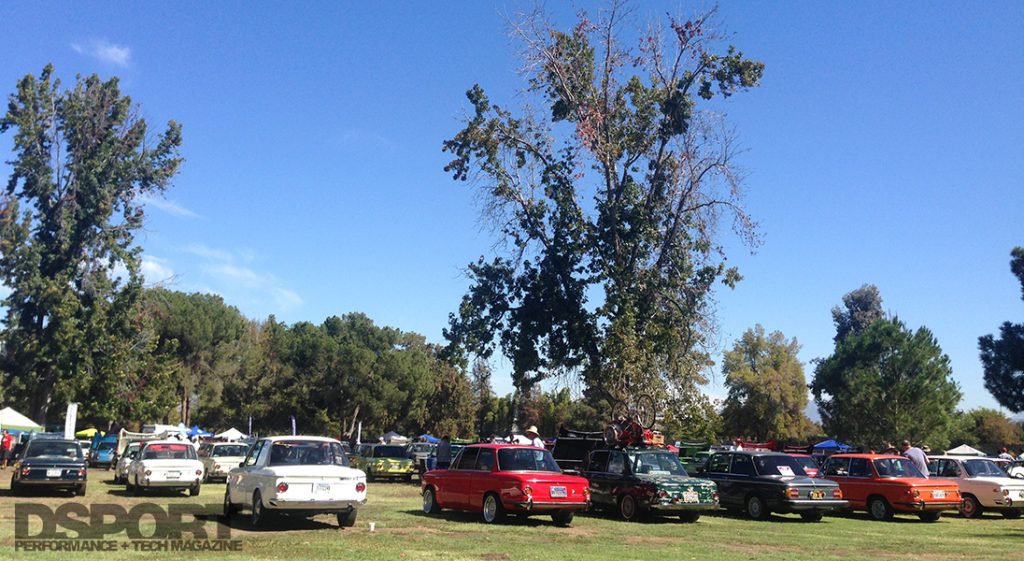 As the sun rose on Saturday morning, I rolled out my 1970 BMW 2002 and started the one-hour drive (During a normal work day the same drive would take 2 hours!) up from Orange County to Van Nuys. Arriving about 15 minutes early at 7:45am, I queued up in an ever-growing line of 2002s, 1600s, 3.0 CSIs and others. This unique event is no joke. I read online the night before that over 300 classic Bimmers had preregistered. Official counts on the day of said that over 400 cars showed up. By my count, there seemed to be well over 150 vintage 2002s, both roundies and square taillight variants.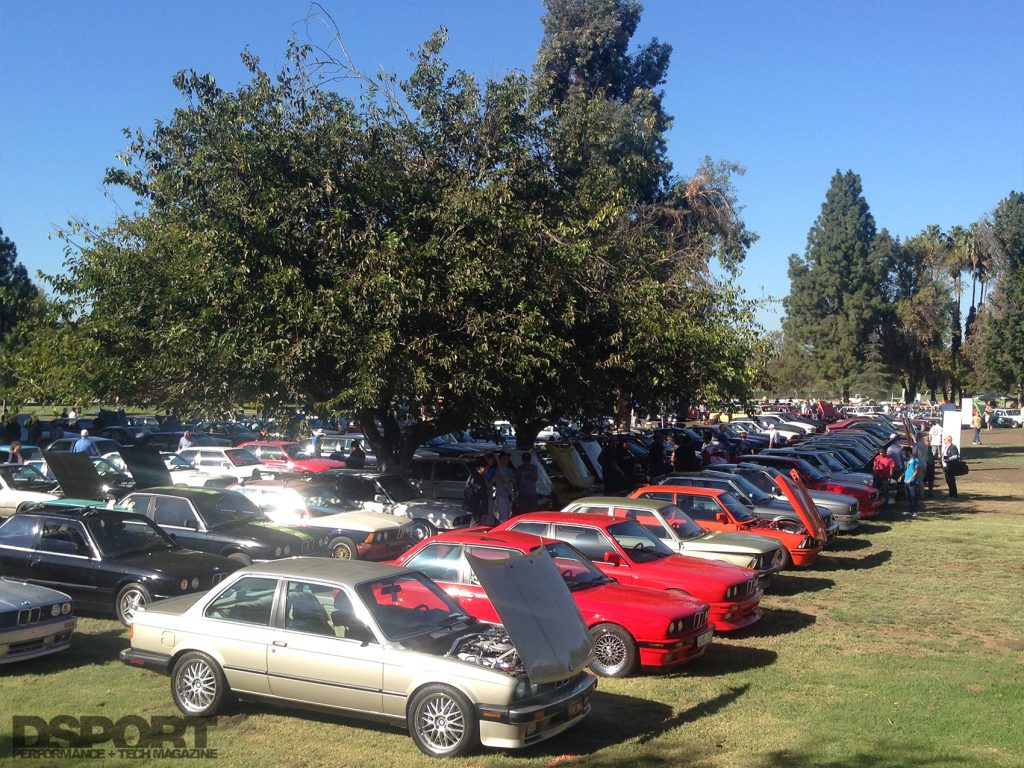 Woodley Park was new to me, so I wasn't sure what to expect. Plus, the news of a 95-degree high temperature for the day had me packing extra waters and double checking my car's fluid levels. To my relief, the park turned out to be a great location to host an event like this. I dreaded the midday heat, but Woodley Park was filled with numerous giant old trees with lots of shade.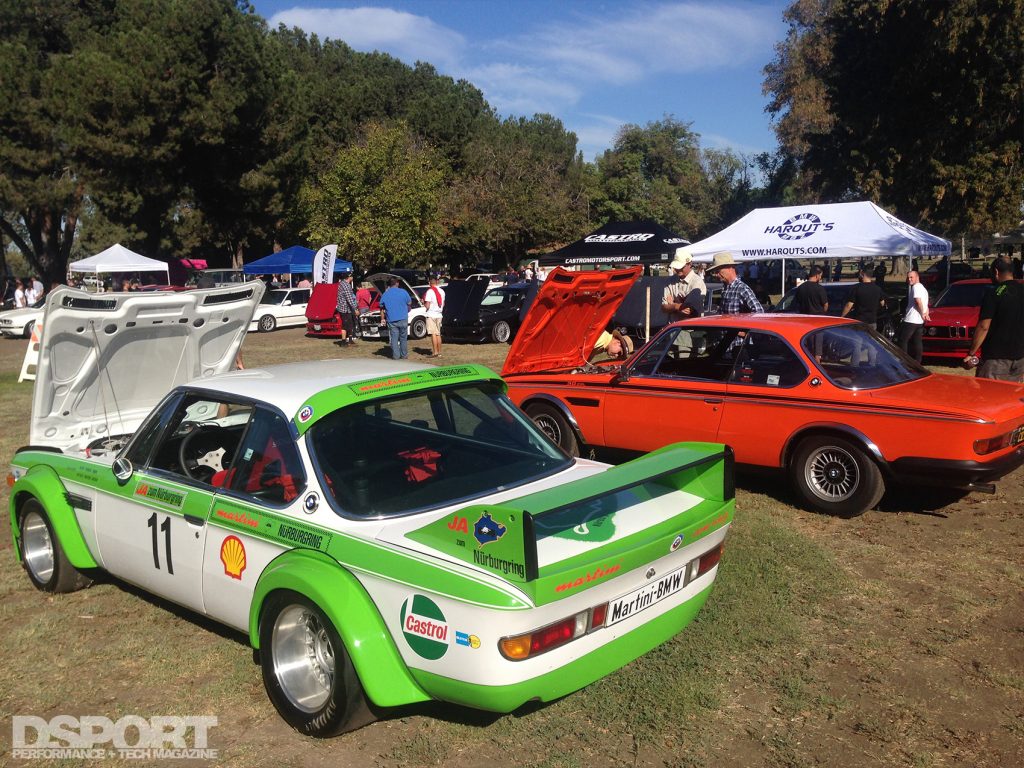 I walked around for over an hour, taking in the many vintage Bavarian cars and watching everyone cast votes via their cell phones for various car show awards. To temporarily escape the heat, I grabbed some shade and made a few new friends. One thing is guaranteed at any car meet, you'll meet great people willing to talk about their cars. They'll tell you all about when they bought it, how much they paid, what it's worth now, and many more details. It doesn't take much to break the ice with anyone at a car meet. Just ask a stranger what they drove up in and be a good listener, this will almost always lead to a free ice cold beer from someone's trunk. (Ah, 11am IPAs are the best!)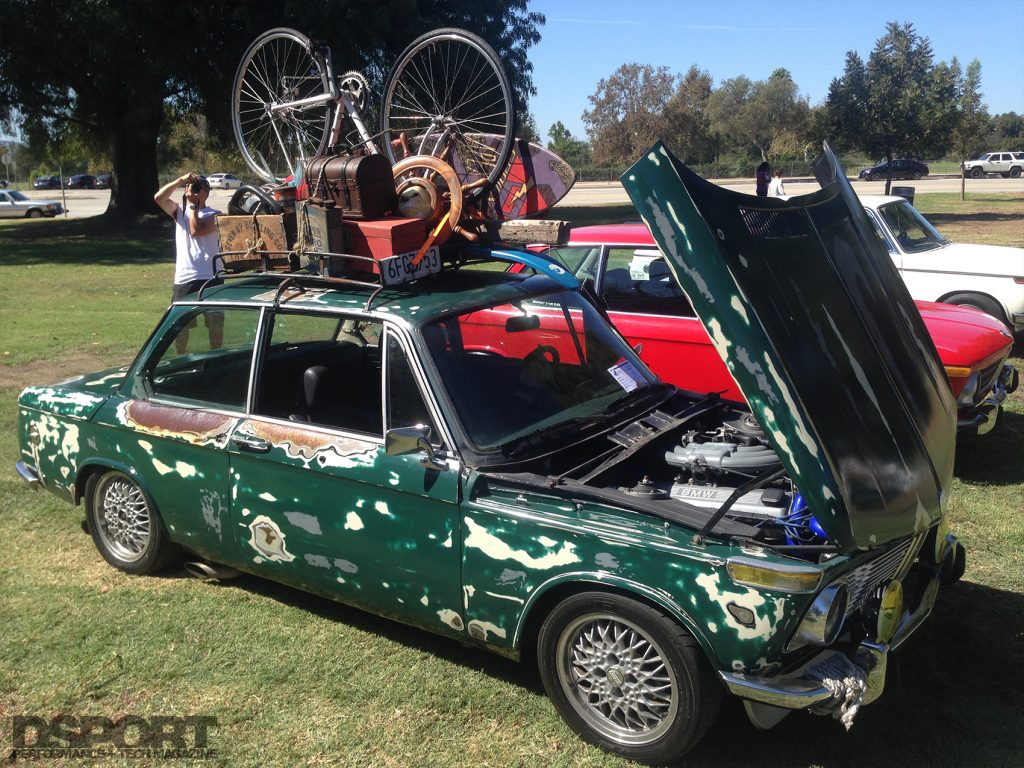 Looking at and sharing car build/restoration stories with fellow BMW owners over lunch was a great experience. Despite owning my 2002 for 20 years, I learned so much about it through my conversations with other owners and enthusiasts. I'm happy to know that the value of my car has only gone up over the last 20 years, and I've now officially broken even on my restoration costs. The greatest takeaway for me at this event had to be conversing with the new generation of BMW car enthusiasts. It's refreshing to see a younger crowd discovering the BMW platform, not only for the cars' great looks but for their performance capabilities. Besides the regular car meets, many of these owners autocross their cars on the weekends, getting full use and enjoyment out of their beloved builds.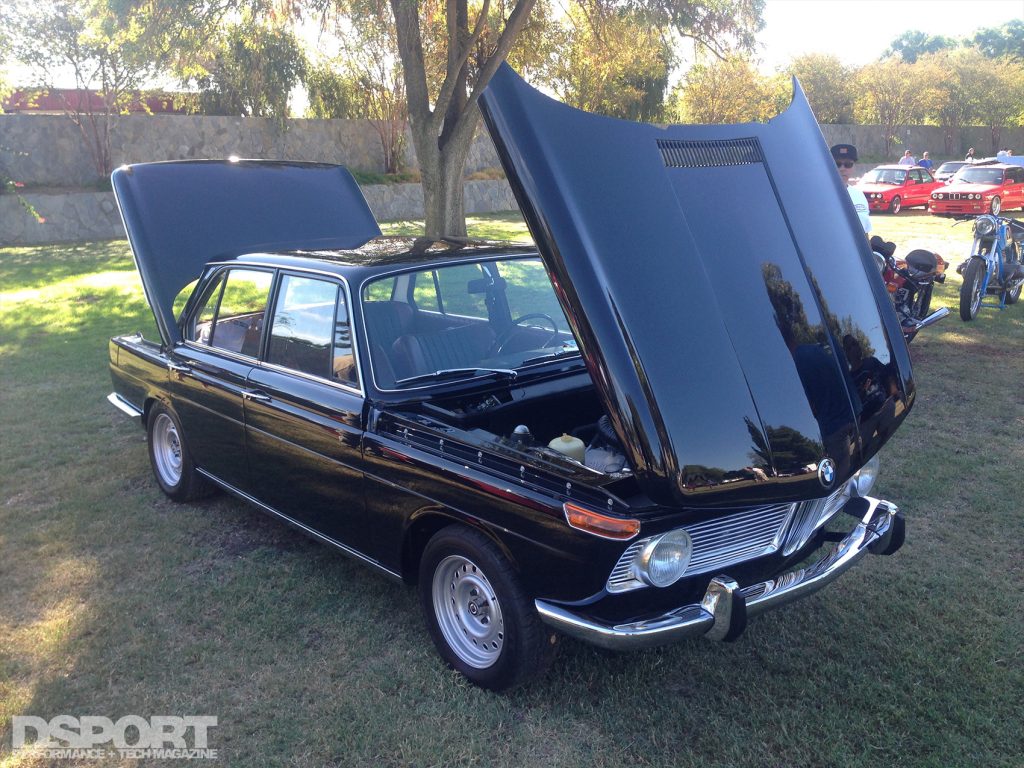 I wasn't ready for the meet to end, but noon came quicker than I had hoped. It came time to pack up and head back down to Orange County. Don't ask me who took home the awards, I was busy gazing at the many cars that filled the park and meeting with their owners. I saw a few "checkbook builds" worthy of awards, but it's never been about that for me. Nobody loses when they're keeping these classic German works of art rumbling down the highway.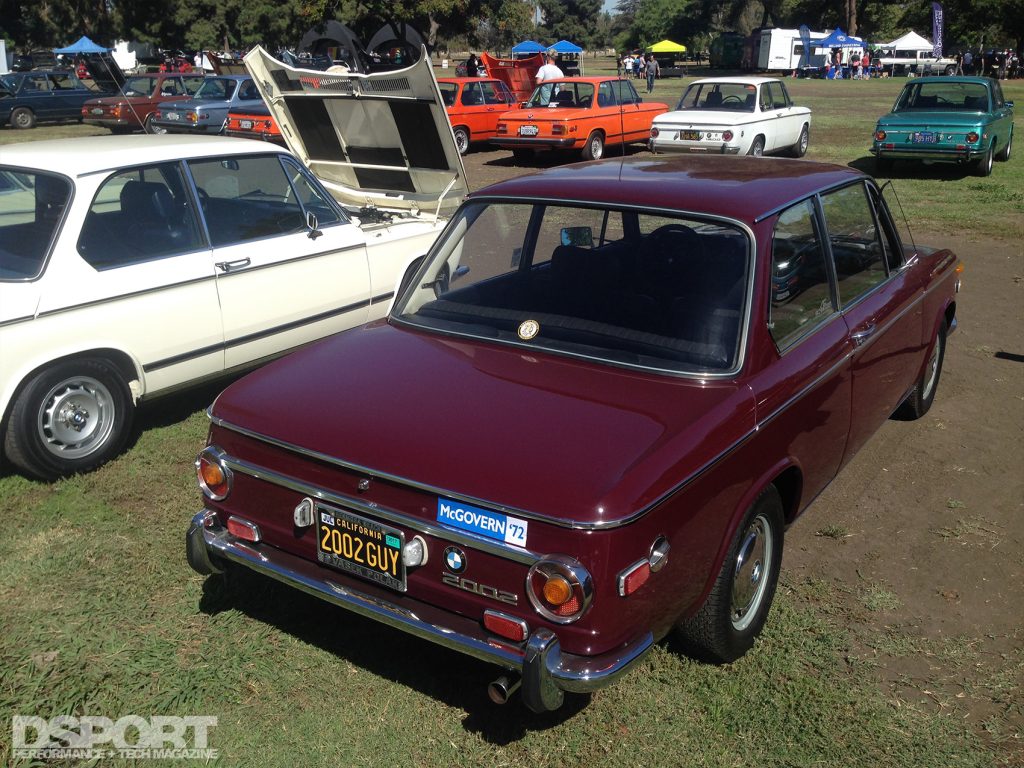 Each year the SoCal Vintage BMW Meet gives out the Drivers Awards, which are voted by the driver participants at the meet. The 2016 winners are as follows:
Best 02
– Tong Phan – 1975 2002
Best E3 –
Carl Pike – 1972 Bavaria
Best E9 –
Kevin Kolozsvari – 1972 3.0 CSi
Best 3 Series –
Fred Larimer – 1988 E30 M3
Best 5 Series –
Jon Iverson – 1981 E12 533i
Best 6 Series
– Armen Dilinian – 1985 M6
Best 8 Series –
Alexander Cartio – 1994 850 CSi
Best Sponsor Car –
Odometer Gears – 1995 M3
Best Modified –
Gavin Arthurs – 1972 3.0 CS
Best Original –
Stuart Blumer – 1976 2002
Best Early Model –
Rey Rivera – 1968 1800
Bimmer Magazine's Choice Award –
AT Miller – 1976 2002
Best of Meet –
Armen Dilinian – 1985 M6 Congratulations to all of the winners!