If you're a fan of Ken Block's stunt driving antics and have an extra $358,000 lying around, you might be the right bidder for this Ford Fiesta Rally Car, nicknamed the HFHV (Hybrid Function Hoon Vehicle), being auctioned by Hoonigan Racing Division on the website Motorsport Auctions. The foundation of the HFHV is a M-Sport built Ford Fiesta World Rally Car. What makes it a hybrid is not a fuel-efficient gasoline/electric powertrain, rather its ability to be configured and optimized for rally, rallycross and gymkhana.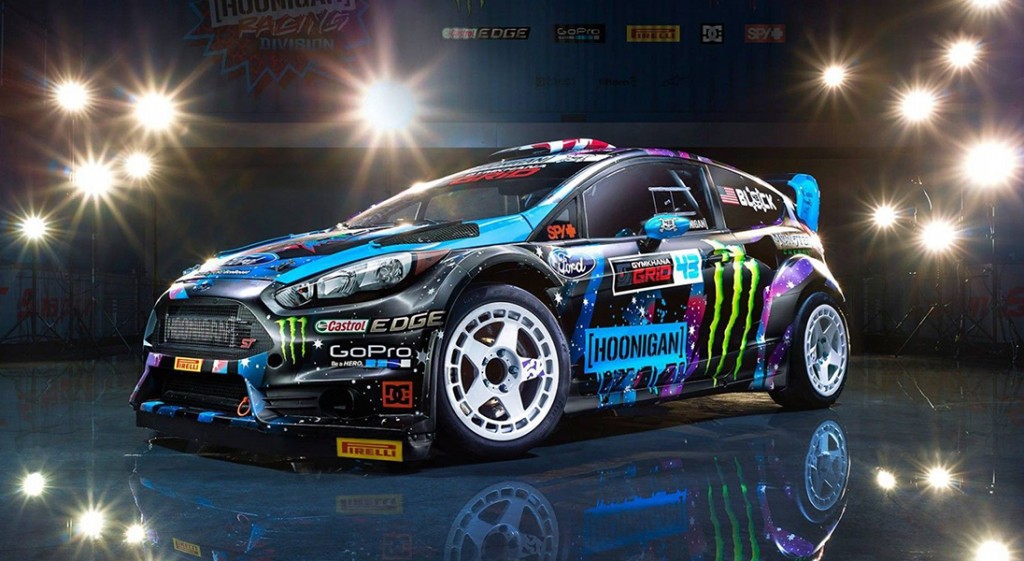 This Fiesta comes equipped with a Pipo Moteurs 2.0-liter engine capable of producing 600hp and 664 lb-ft torque with the Rally-spec 45mm restrictor in place. Even with the smaller FIA WRC 34mm restrictor choking the turbocharger, this mill manages to produce 350hp. The torque transforms into motion by way of a Sadev Rallycross driveline that includes an upgraded rear differential to handle the extra abuse that comes from rally racing. This driveline has proven reliable in both competition and under the extreme duress of filming Block's popular gymkhana videos. Brembo WRC-spec brakes, Reiger WRC long-travel suspension, Cosworth ECU, and Recaro FIA-approved seats round out the list of enhancements that make this Fiesta raceworthy.
Ken Block piloted this particular machine to the top of the podium at the 2015 Rally of Whangarei in New Zealand, adding further collector value to the car. Although the Hoonigan Racing Division has already given the whole car a refresh so that the next driver can begin racing immediately, it would probably be worth more in the long run to just park it with the rest of your collection of historic, rare and collectible vehicles. How high will the bids go?  Stay tuned.
Text by Richard Fong // Photos from Hoonigan Racing
View the auction listing here…. http://bit.ly/24deJbP
Gymkhana Six