Although the 1990s brought us the Titanic, Super Nintendo, and Fruit Roll-Ups, nothing can compare to the cars this era has produced. The '80s certainly built a solid foundation, but the '90s took it and ran with it, leaving us with legends and icons. By the end of the '90s, it became apparent that these cars weren't Y2K compliant, which marked the end of some of the best Japanese cars to ever get built. In celebration of our 200th issue, we gathered the top-10 best 90s project cars that offer promising potential, great aftermarket support, and could give you the raw experience you've always desired.
Text by Bassem Girgis
DSPORT Issue #200
---
10.
Mitsubishi
3000GT VR4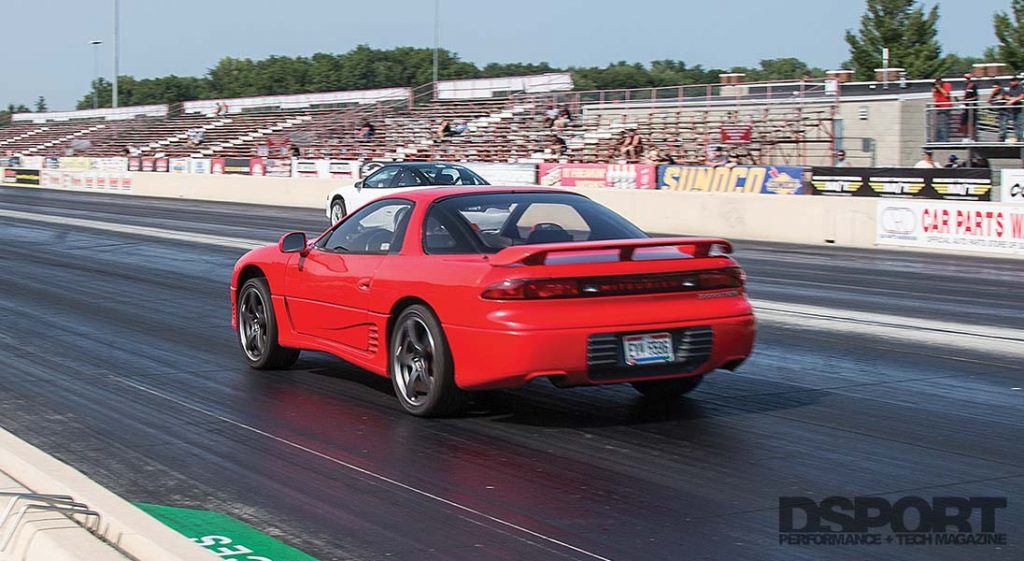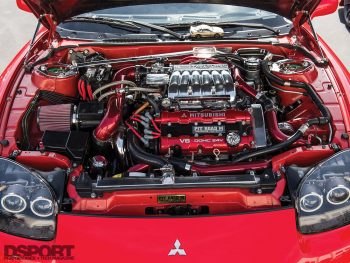 Believe it or not, the Mitsubishi 3000GT's heritage can be traced back to the boxy Starion. Although the Starion made it on our Top 10 Best '80s Project Cars, it cannot truly compete with its younger, hotter, faster sister in the 3000GT. The 3000GT VR-4 was equipped with a 3.0-liter twin-turbocharged DOHC engine that delivered 320 horsepower. As Mitsubishi planned for it, the 3000GT was packed with advanced technology, like the AWD system, Four-Wheel Steering, Active Aero, Electronically Controlled Suspension, and Tunable Exhaust. Weighing a hefty 3,700 lbs, this car was still able to go from 0-60 mph in five seconds, while running 13.5-seconds in the quarter mile in a bone-stock form.

---
9.
Nissan
300ZX TT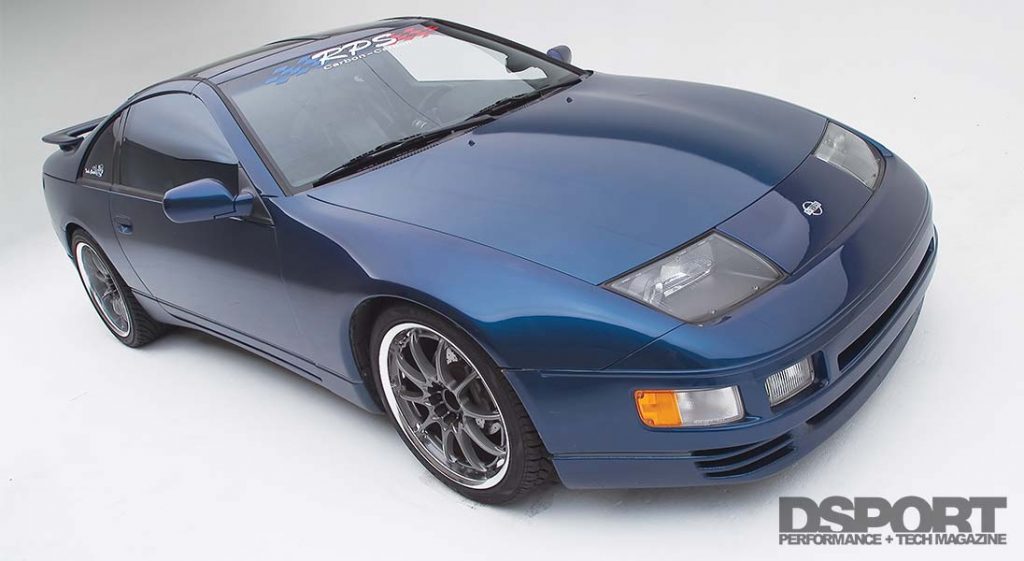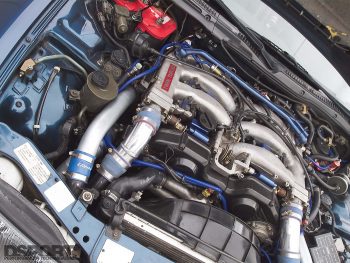 Also known for being one of the best selling sport cars of all time, the Nissan 300ZX TT came equipped with a 3.0-liter V6 engine with variable valve timing. The naturally aspirated version delivered 222 horsepower and 198 lb-ft of torque, while the turbocharged version featured Garrett AiResearch twin-turbochargers and dual intercoolers, producing 300 horsepower and 283 lb-ft of torque. For this generation, the 300ZX appeared rounder without the hard edges of previous generations, giving it an iconic look that we all still love today.

---
8.
Toyota
MR2 Turbo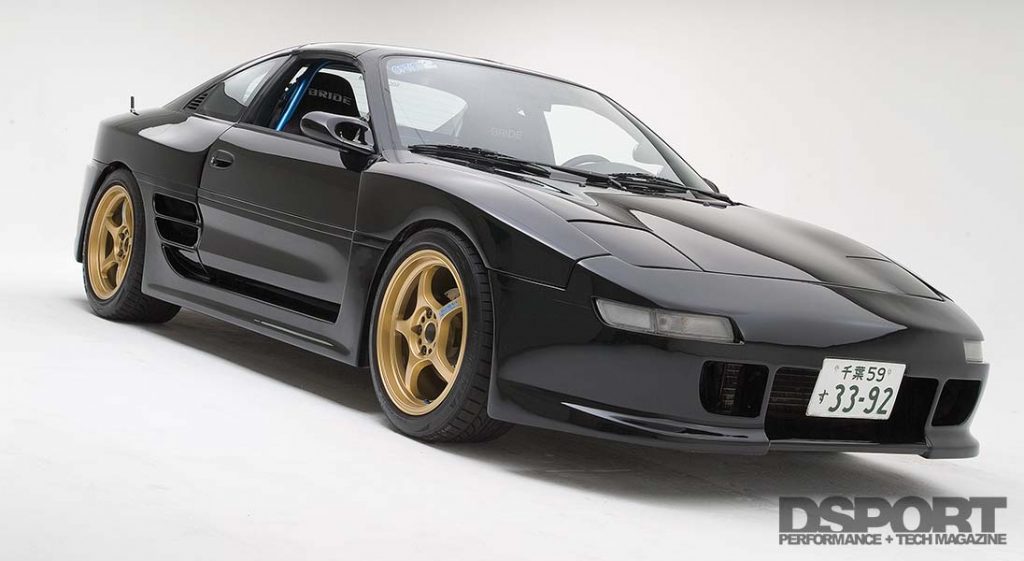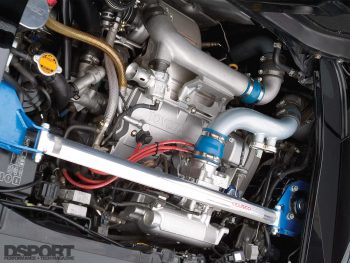 In 1989, Toyota gave their MR2 a much needed upgrade. Offered  in North America in 1991, the MR2 came equipped with a mid-engine naturally aspirated 2.2-liter 5S-FE engine, or a 2.0-liter 3S-GTE turbocharged engine. With the turbocharger, the Toyota MR2 produced 200 horsepower at 6,000 rpm and 200 lb-ft of torque, offered only in a manual transmission. The turbo model featured stronger E153 gearbox with different ratios, as well as stronger axles. This model also received a bigger fuel pump and radiator. The USA models were able to go from 0-to-60 mph in 6.1 seconds and 14.7-seconds in the quarter-mile. The vents on the driver side serve as air intakes, which routes to the intercooler on the passenger side. The MR2 weighed roughly between 2,550 pounds and 2,800 pounds, making it a small but capable platform.

---
7. Nissan
240SX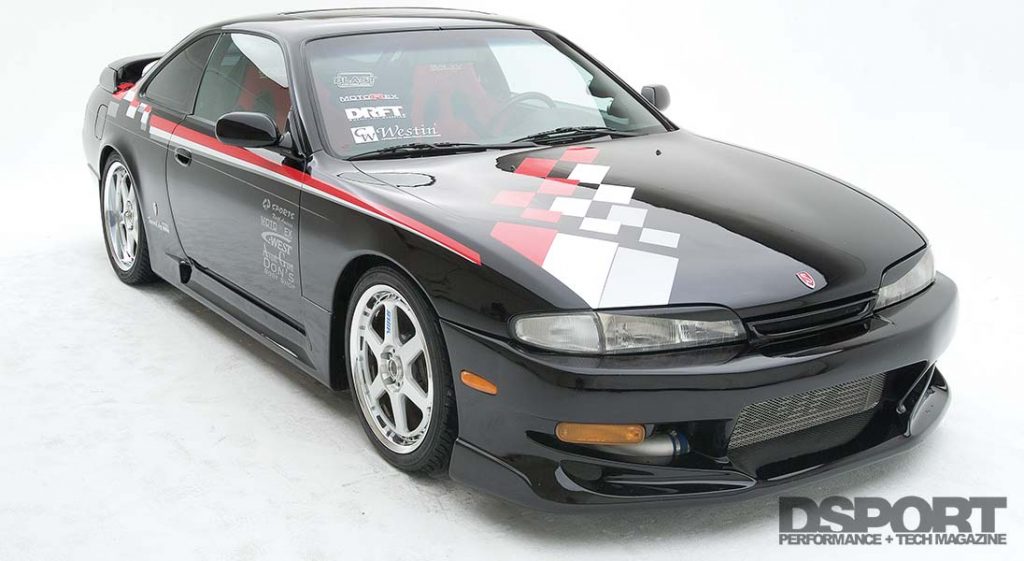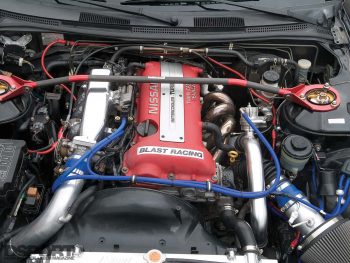 Replacing the Nissan 200SX, the 240SX debuted in 1989. The 240SX came equipped with a 2.4-liter inline-four engine. Offered in hatchback and coupe platforms, the 240SX was a rear-wheel drive, short wheelbase car that quickly made a dent in the sport of drifting, thanks to its well-balanced chassis and light weight. In 1999, the 240SX received a DOHC KA24DE engine, with four-valves per cylinder. This engine delivered 155 horsepower at 5,600 rpm, and 160 lb-ft of torque at 4,400 rpm. The second generation continued evolving, now with a stiffer chassis that Nissan claimed to have 50% torsional increase, and 100% bending rigidity increase.

---
6.
Honda
Civic EG/EK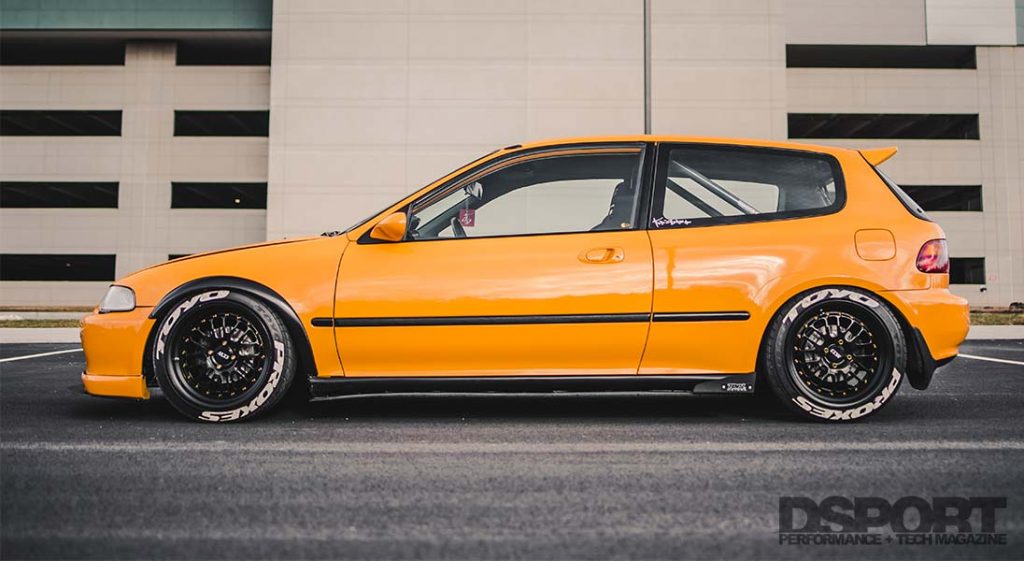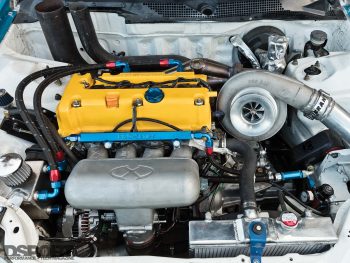 Introduced in 1992 to the United States, the Honda Civic EG came equipped with Honda's D-series engine. Fortunately, it didn't take much to swap in a B,H, or K-series engine. A well-built B-series can easily deliver 190-200 horsepower, and if a turbocharger-kit is installed, you can expect 350-500 horsepower on pump gas. On E85 and built for drag racing, B-series can eclipse the 1,000whp mark. The EK generation continued the legacy, with more rigid chassis, longer wheelbase, and more refined technology.

---
5. Acura
Integra DC2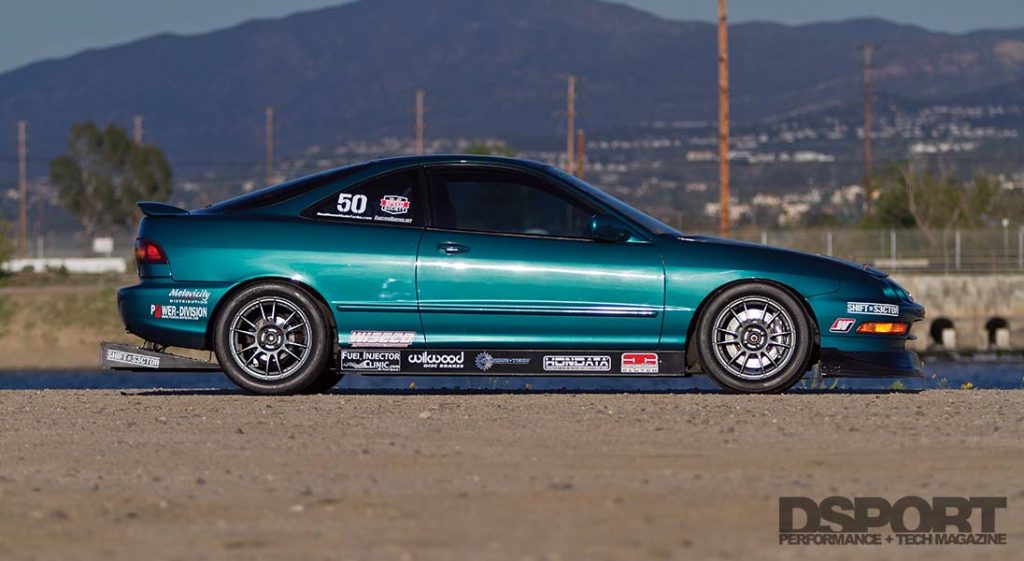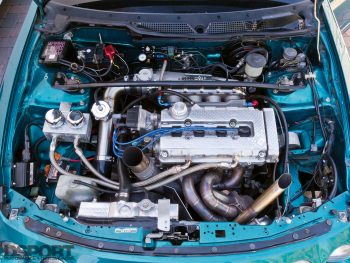 Famous for its four headlights, the Acura Integra DC2 debuted in 1994. It was powered by the B18B1 (LS) engine or the B18C1 (GS-R) engine, a 1.8-liter DOHC VTEC (for GS-R, non-VTEC for LS). The LS engine delivered 142 horsepower at 6,300 rpm and 127 lb-ft of torque at 5,000 rpm, while the GS-R delivered 170 horsepower at 7,600 rpm and 128 lb-ft of torque at 6,200 rpm. Weighing just 2,672 lbs, the DC2 was filled with potentials. In 1997, the Integra Type R hit the showrooms as the race-inspired version of the GS-R. It featured higher compression ratio, more durable and lightweight connecting rods, high-lift cams, a bigger throttle body, and more. The red-badged Type R Integra produced 195 horsepower and 130 lb-ft of torque without even a turbocharger, and it only came in a 5-speed manual transmission.

---
4. 
Mazda
RX-7 FD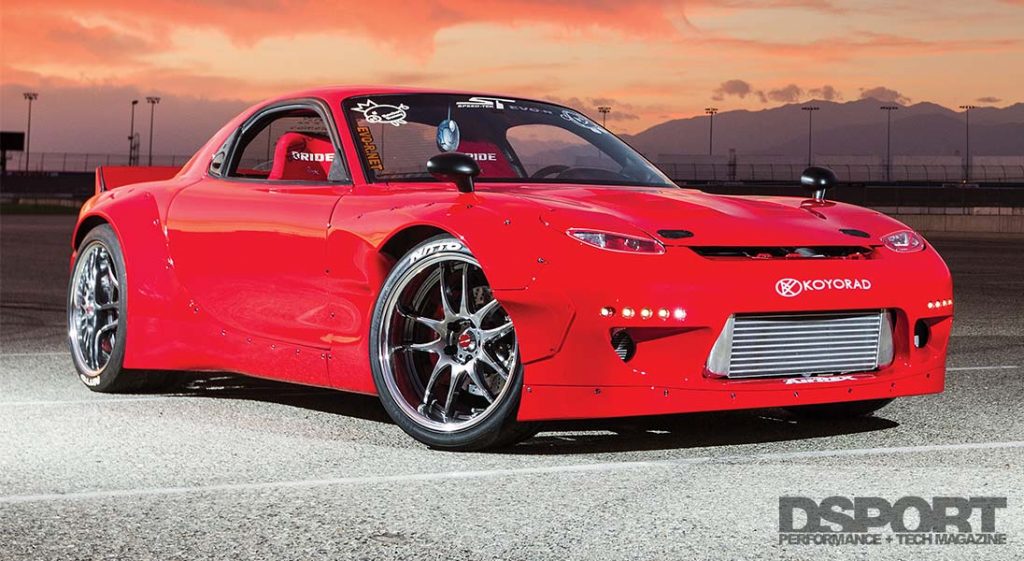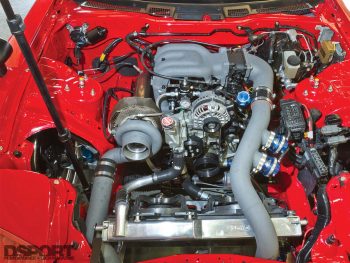 Following two mildly successful generations of RX-7s, the '90s brought the best one of all: the RX-7 FD. Known for its perfect weight distribution, extremely light weight, and out-of-this-world handling, the FD is one of Japan's finest. Powered by a 1.3-liter twin-turbocharged rotary engine, the 13B made 252 horsepower and then later was increased to 276 horsepower. Weighing just 2,800 pounds, the FD was close to being the all-around perfect car; however, as with all things rotary, the 13B had its share of problems. Once running right, however, the RX-7 FD was unstoppable.

---
3.
DSM
1G/2G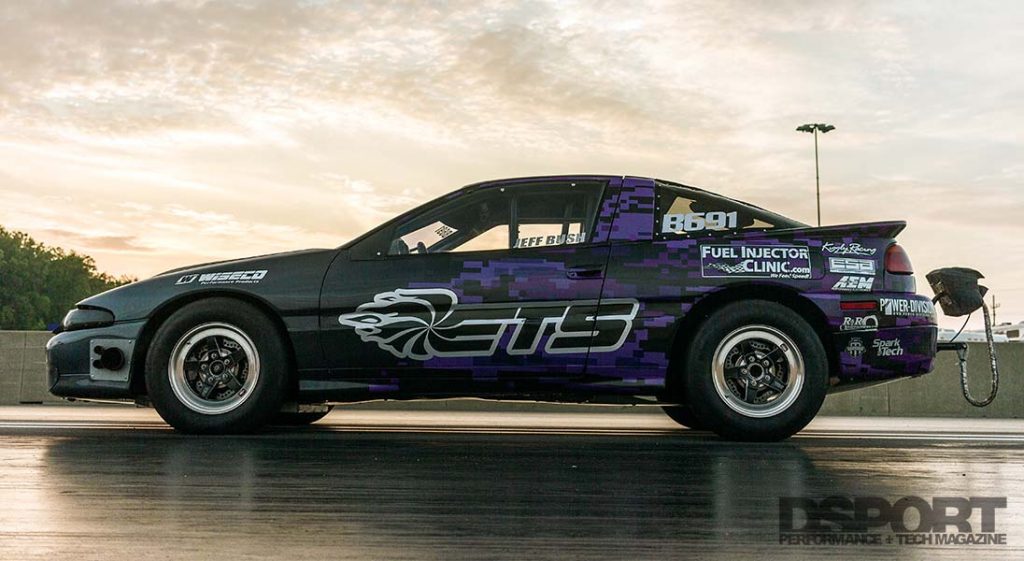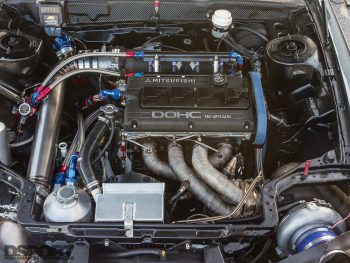 In 1990, Mitsubishi offered four available trim levels for their first generation Eclipse manufactured at DSM (Diamond Star Motors). The GSX in particular stands out with its 2.0-liter 4G63 turbocharged engine. It delivered 210 horsepower at 6,000 rpm and 214 lb-ft of torque at 3,000 rpm by the second generation. Best of all, the GSX was an all-wheel drive platform that left a tremendous amount of room for upgrades. The Talon, Laser, and Eclipse were nearly identical while carrying different badges. Dollar-for-dollar, there aren't too many '90s cars that can compete with the 1G and 2G DSMs.

---
2.
Toyota
Supra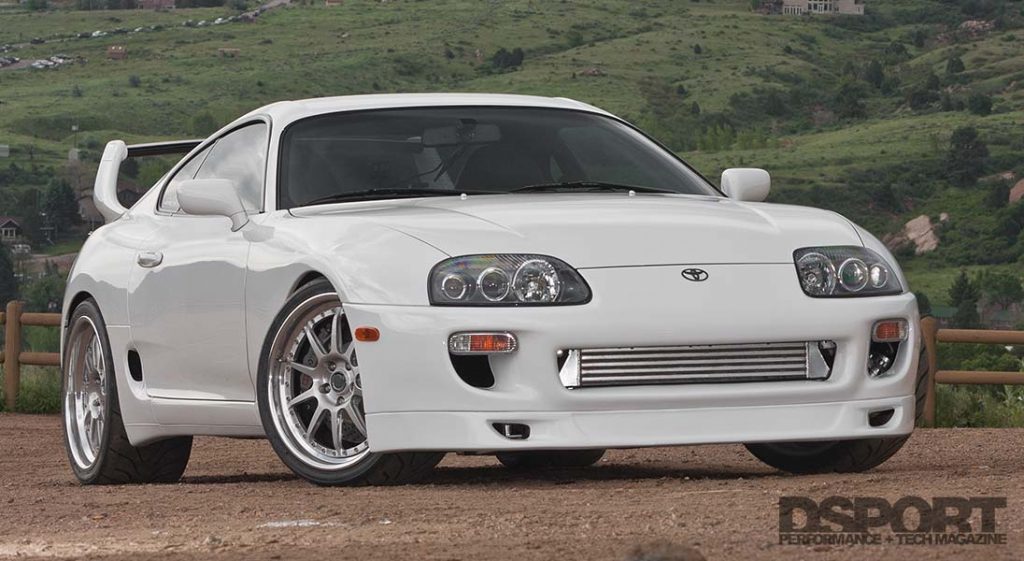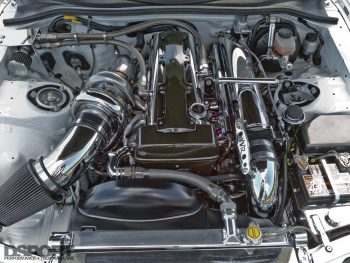 In 1993, Toyota gave the Supra a complete redesign. This pushed the Supra into superstardom and on to being on the same level as many supercars. The fourth-generation Supra came with two engine options: a naturally aspirated version in the 2JZ-GE producing 220 horsepower and 210 lb-ft of torque, and a twin-turbocharged version in the 2JZ-GTE delivering 320 horsepower and 315 lb-ft of torque. The real magic of the Supra lies in its 2JZ-GTE engine. The 3.0-liter engine can achieve 800 horsepower on stock internals. If you can afford a Supra in this day and age, don't think twice about it, it's worth every penny.

---
1 .
Nissan
GT-R R32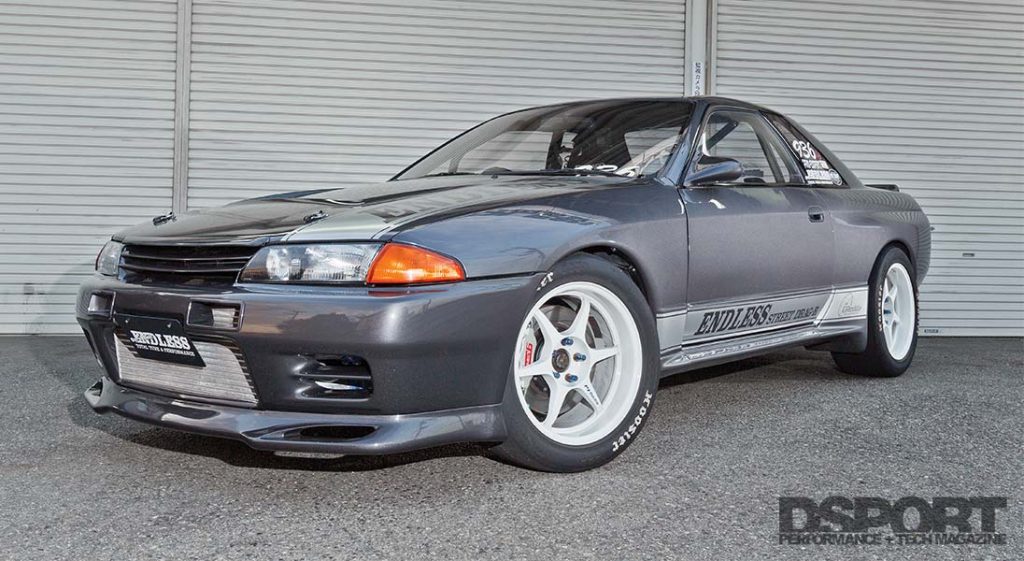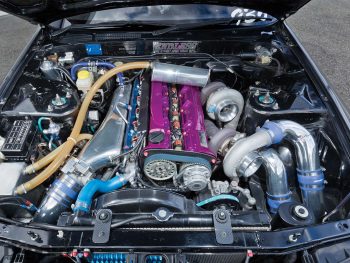 You are not a true import performance enthusiast if you don't know Godzilla. In 1989, Japan released the GT-R R32, a car that later dominated Group A Racing. Powered by the legendary (and arguably one of the best Japanese engines every produced) RB26DETT 2.6-liter engine, the all-wheel drive Nissan delivered 276 horsepower and 260 lb-ft of torque. The inline-six is based on an iron block and an aluminum cylinder head. It features a relatively short stroke (73.7mm), which allowed for high engine speeds. The RB block has been built to over 1,400 horsepower, proving that this platform is one of the all-time greats. Unfortunately, Americans were kept away from the legendary GT-R, but more and more R32 examples are being legally imported from Japan to the USA now.