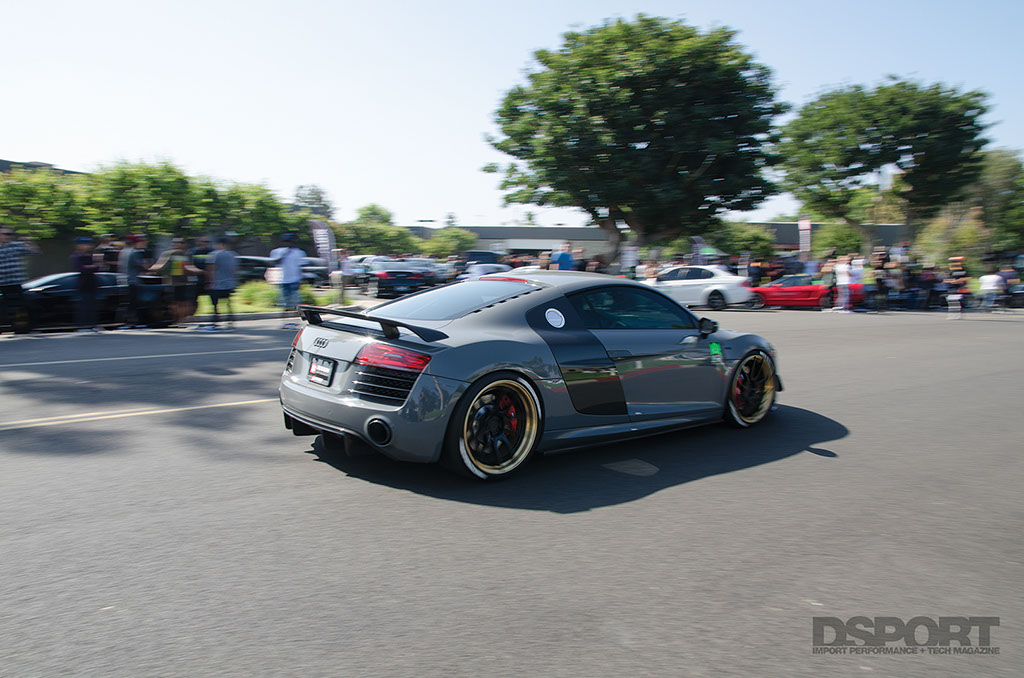 Over 100 exotics cruised from the ritzy glamor of Beverly Hills to Boden Autohaus in Orange County for the Armytrix Customer Appreciation Event.
Sunny Southern California provided the perfect backdrop for the event, as hundreds of spectators gathered to admire the high end vehicles on display.
Text and Photos by Stanley Yee
---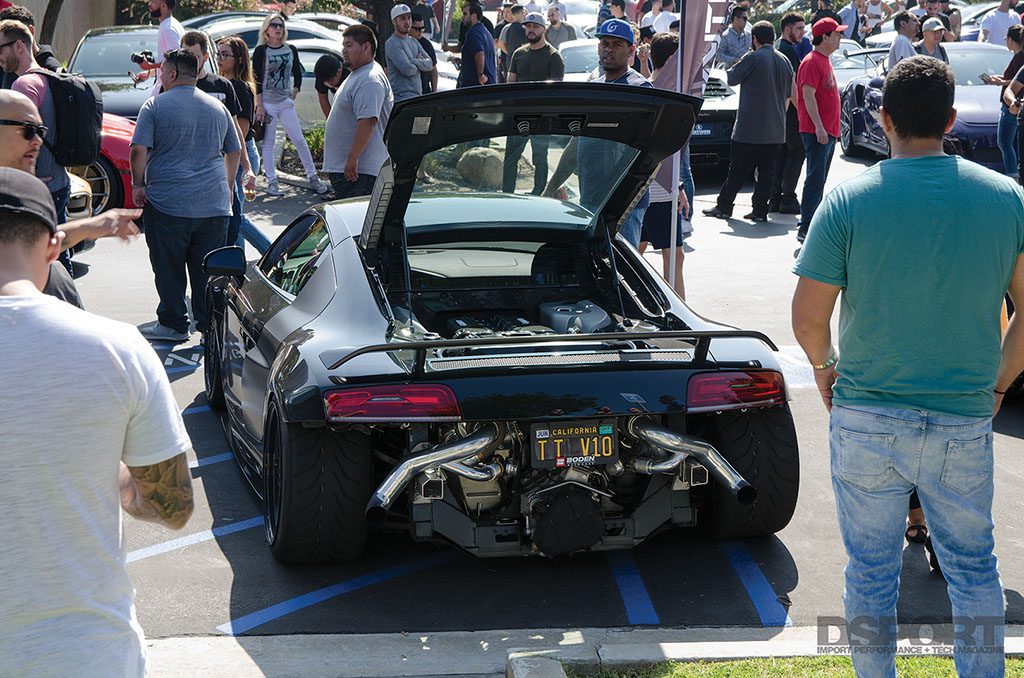 Tucked away in an unassuming business park next to John Wayne Airport in Costa Mesa, Boden Autohaus co-hosted the event with Armytrix Exhaust and Platinum Motorsport. Spectators lined the streets by 9am to catch the multimillion dollar caravan roll into the parking lot. Boden's limited parking spaces quickly became overloaded with Ferraris, Porsches, Lamborghinis and all sorts of other exotic machinery, creating one of the world's most expensive traffic jams. That didn't deter spectators or attendees, who continued to arrive in droves, commandeering neighboring parking lots.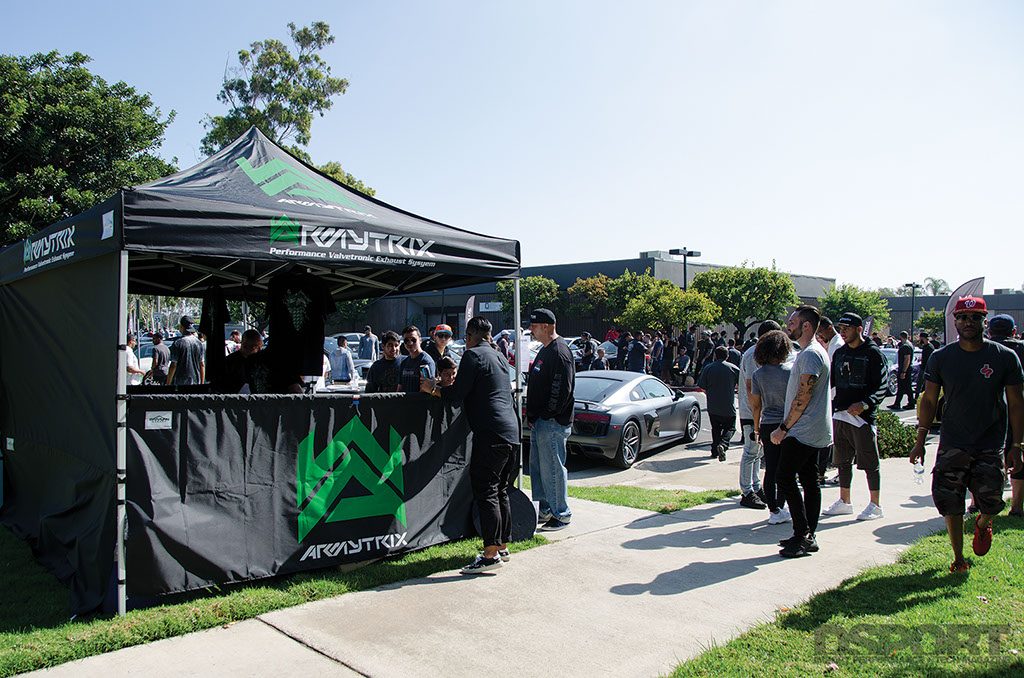 Nearly every European marque was represented at the event, many of which were modified and improved by some of the area's top shops. Alongside today's modern exotics like the numerous Aventadors in attendance, there were notable older vehicles including the Porsche Carrera GT and a widebody RWB Porsche.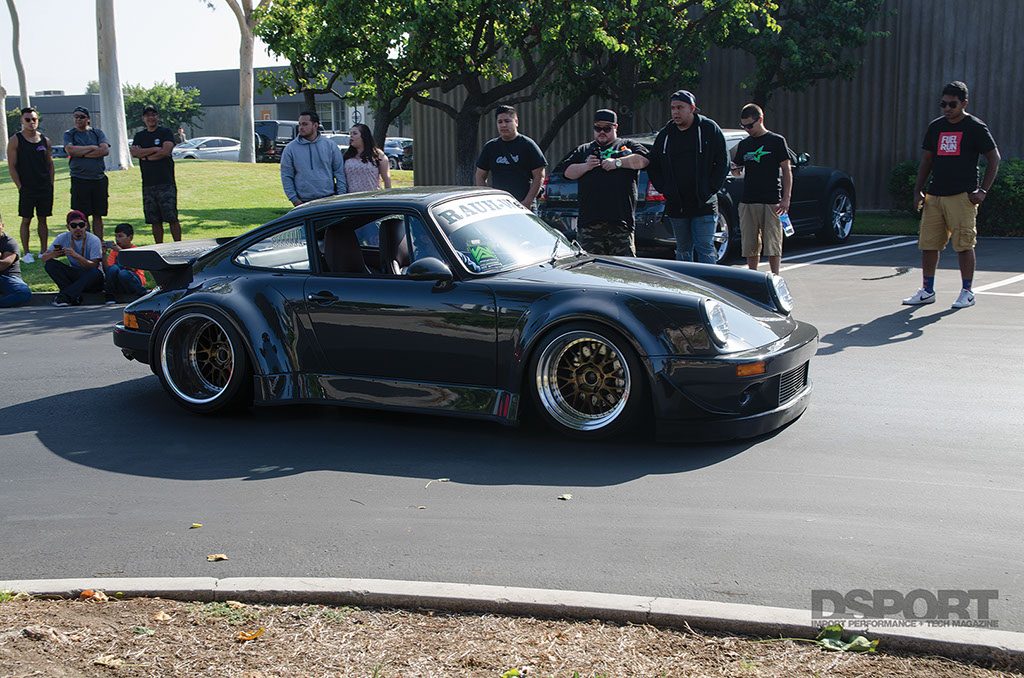 As the midday sun reached its highest point, cars headed out to enjoy the rest of the weekend, but not without first showing off in front of the crowd. Drivers exited the show with gratuitous acceleration, with spectators recording the action on their phones. With the impressive variety of cars and welcoming atmosphere, we're looking forward to the next Armytrix event.