Car shows are just car shows, right?
Not according to BLOX Racing. For the past four years, BLOX has held its Open House event in Northern California to bring enthusiasts, fans and the industry together for a summer gathering. However, the event faced numerous challenges as crowds became bigger and bigger and cars began flooding over to neighboring streets, lots, and anywhere parking could be found. Although 2014 would have marked the fifth annual Open House, BLOX decided to go all-out and launch an evolution of its event at a neverbefore- seen venue. In just five years, the BLOX Open House would develop into EVOLUTION and become the largest car show on the West Coast.
Text by Jun Chen // Photos by Ryan Trinidad / 247 Media
---
UNREAL SCENERY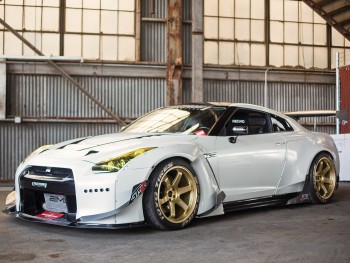 Unlike the parking lots or closed-down streets of the past, BLOX moved the venue to a WWII-era shipyard warehouse in San Francisco, California. The warehouse, located at Pier 70, provided a very dramatic backdrop for a car show. With sunlight peeking through the roof, the rusted building contrasted perfectly against all of the metallic, pearl and candy paint jobs. With over 500 show cars and 60 vendors in attendance, the venue was packed both inside and out.
OUTSIDE THE BLOX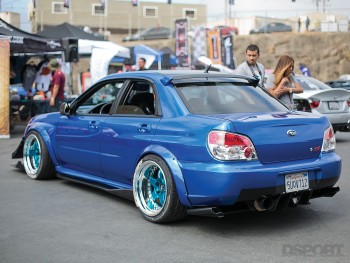 Working off the Japanese concept of "Kaizen", a philosophy focusing on continuous improvement, BLOX worked to develop the event into something bigger than just itself. While EVOLUTION did not lose focus on the car show aspect, it also encompassed many other important elements. In addition to top-quality cars, BLOX integrated live music and DJs, beautiful models, various food trucks and vendors.
---