Text by Stanley Yee // Photos courtesy of Arnold Eugenio and Pirelli World Challenge
The Acura NSX GT3 made a surprise debut at the Mid-Ohio Sports Car Course today. Running in the Pirelli World Challenge practice sessions, the NSX GT3 development program is nearing homologation, aiming to compete in the 2017 racing season.
Initial development of the FIA GT3-spec NSX began in Japan, with Honda Performance Development (HPD) heading the North American testing and development. Powered by the same basic twin-turbocharged 3.5 liter V6 found in the production model, the NSX GT3 is on track for homologation this fall.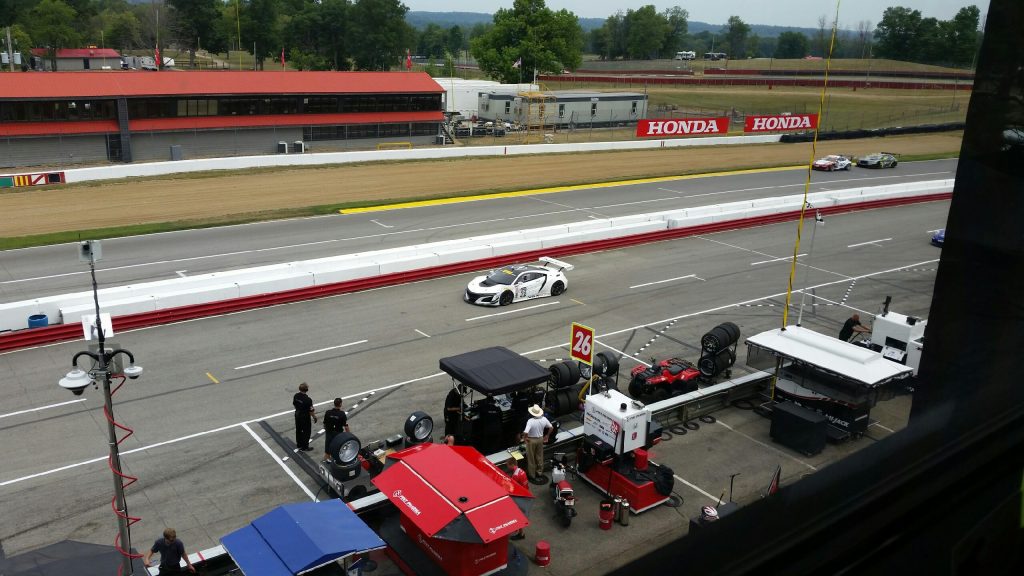 "Based on a very successful test program, we're taking the next logical step in seeing how we stack-up against the competition," said Art St. Cyr, president of HPD. "Mid-Ohio seemed like a perfect opportunity given the demands it places on a racecar and its proximity to NSX R&D and manufacturing."
The Mid-Ohio testing sessions will be run by RealTime Racing, Acura's development partner for the GT3 program, with development driver Peter Kox behind the wheel. Acura Motorsports claimed recent success with a win in the Pikes Peak production class NSX, and RealTime Racing swept the World Challenge doubleheader race weekend at their home track, Road America. The NSX GT3 will be on display next to the Acura TLX GT cars in the RealTime paddock.
Now in the late stages of testing and development, the NSX GT3 is on schedule for final homologation into global FIA GT3 specification. The car will officially begin North American GT racing in the 2017 competition season.