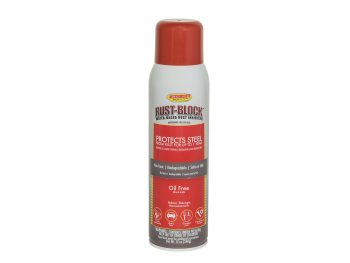 Evapo-Rust introduces its Rust-Block water-based rust inhibitor, now in the form of a simple aerosol can for quick and easy application. This design is intended to simplify the process of evenly coating the surface of objects from car parts to gardening tools. The Evapo-Rust solution is non-toxic, non-flammable, non-corrosive and safe on skin and eyes, allowing users to work with it indoors or outdoors with no need for protective eyewear or gloves. It is designed to be biodegradable and environmentally friendly, while producing no foul odors or fumes.
Evapo-Rust is safe to use on all metals, polymers,
plastics, coatings and most paints. MSRP is $12.99.

Evapo-Rust
888.329.9877