The STI badge has been iconic for many years. Unfortunately for some, it has been just too many years. The WRX STI has barely changed over the years, sporting the same old EJ25 Boxer engine for too many years. Subaru must've heard some of the complaints and answered with their most powerful WRX STI to date. This is the very first S-line STI produced exclusively for the United States market. Debuted at the 2019 North American International Auto Show, the limited edition S209 is filled with promises and upgrades.
Text by Bassem Girgis // Photos by Subaru of America, Inc.
DSPORT Issue #205
---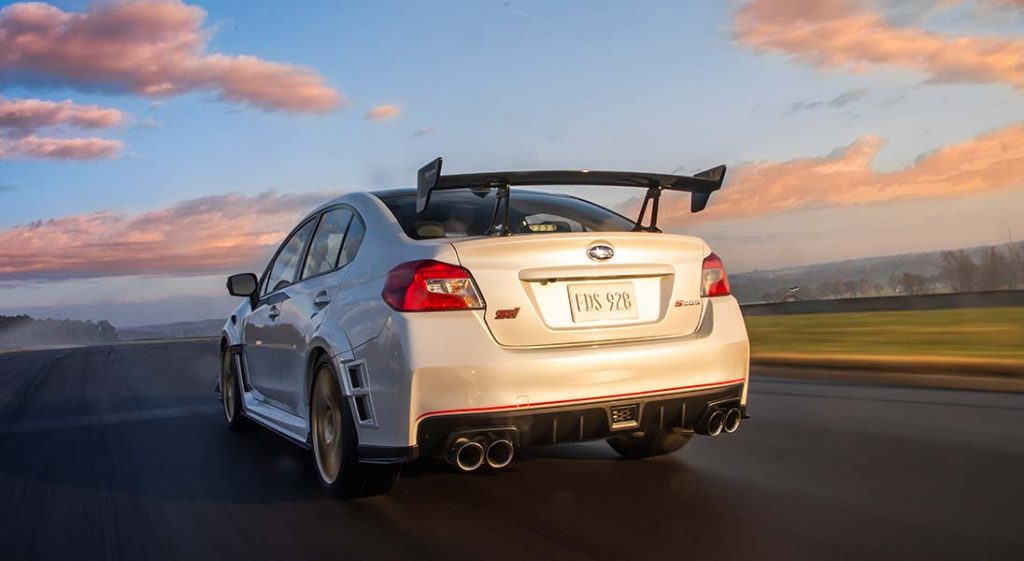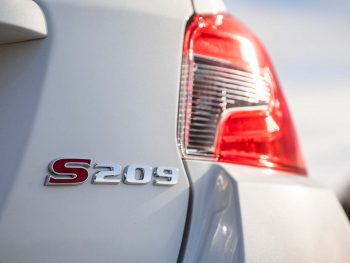 Inspired by the WRX STI Nürburgring Challenge racecar, the car that won the SP3T class at the 2018 24 Hours of Nürburgring, the S209 is fitted with a wider exterior that extends the overall width to 72.4 inches (1.7 inches wider than the WRX STI). A maximum lateral grip of over 1.0 g is accomplished using wider 265/35 Dunlop SP Sport Maxx GT600A summer-only tires developed solely for the S209 by Dunlop. The exterior is complemented by functional front-fender vents, which provide the engine with additional cooling. The rear gets its set of vents as well to reduce drag.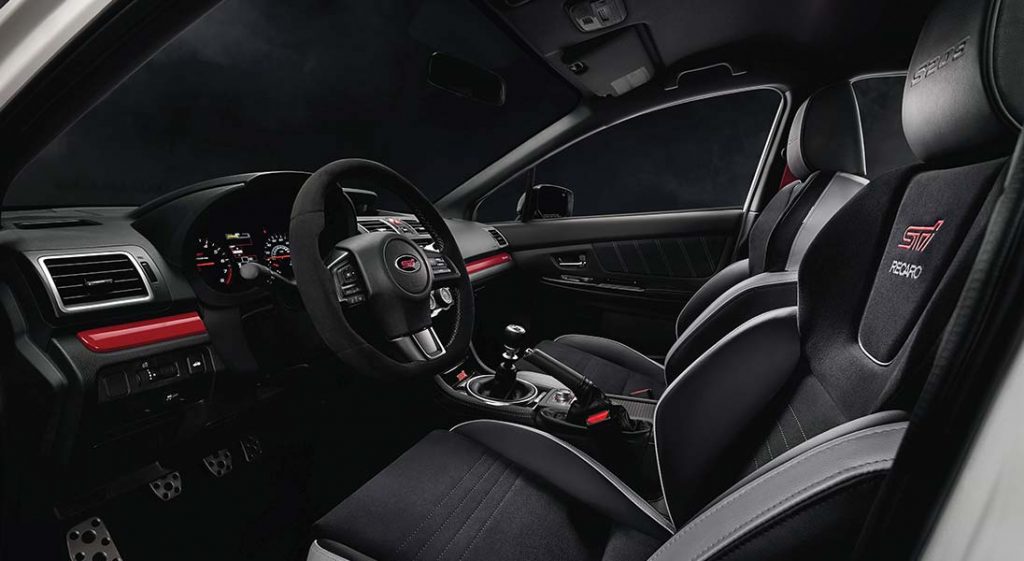 Handling is as precise as ever thanks to the specially designed Bilstein dampers, stiffened coil springs, a 20mm rear stabilizer bar, and pillow-type bushings for the front/rear lateral links. The front is reinforced with a crossmember with a flexible front strut tower bar and front/rear draw stiffeners. The tower bar is split and joined with a pillow ball joint in the center to be longitudinally mobile while maintaining body stiffness. These technologies are inspired from the Nürburgring Challenge racecar.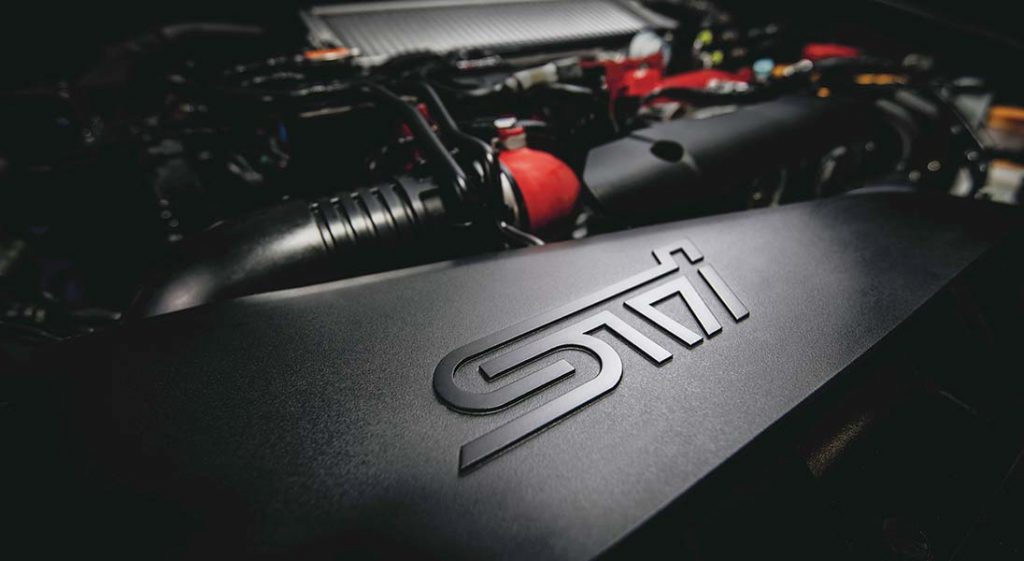 The EJ25 received a tremendous amount of work to produce 341 horsepower. The Boxer engine features an HKS turbocharger with larger compressor and turbine wheels than the standard WRX STI. The maximum boost pressure has been increased from 16.2 psi to 18.0 psi. Engine internals feature forged pistons and connecting rods. These forged internals are lighter in weight and more rigid in construction. The torque has been increased by 10% in the midrange RPM at around 3,600RPM, which makes for great high corner exit speeds. The engine is mated with a close-ratio six-speed transmission, which sends power to all four wheels as per anything Subaru. The S209 features front and rear limited slip differentials, a driver-controlled center differential, active torque vectoring, and multi-mode vehicle dynamics control.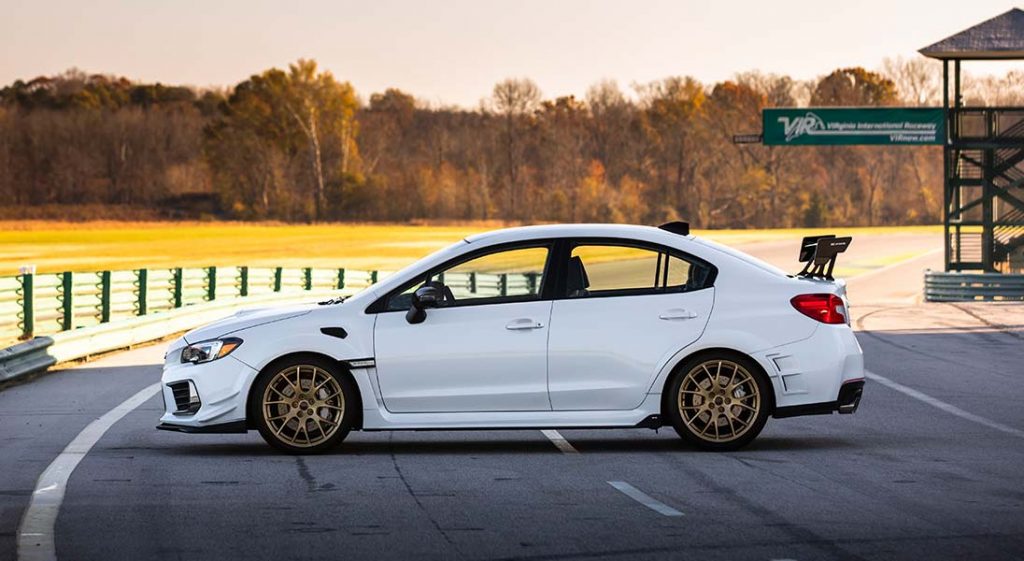 To reach the significant horsepower increase and maintain it, the S209 gets a new intake duct and a high-flow intake system, as well as an intercooler water spray system. This intercooler lowers the temperature with manually operated steering wheel paddle. With the increase in air, Subaru gave their limited edition STI a high-flow fuel pump and larger fuel injectors. Finally, exhaust back pressure is minimized with the high-performance mufflers, which provide 17-percent less airflow restrictions.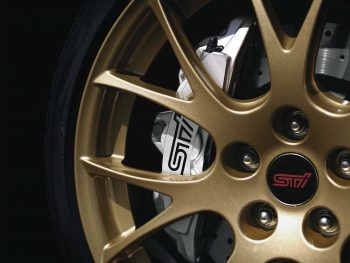 Only 200 units will be produced for the S209 exclusively for the U.S. market. The exterior color and BBS wheel combinations will come in two options: WR Blue Pearl with Grey wheels, and Crystal White Pearl with Gold wheels. The price and on-sale date will be announced later in 2019. Based on what we are seeing, we like what Subaru has done to the EJ25 engine; however, it might just be time to retire it and introduce a whole new one.