Welcome to the world of automotive madness. If you have the slightest interest in cars and performance, then the SEMA show is a must-see for you. With thousands of custom cars filling every inch of the Las Vegas Convention Center, it quickly becomes clear that the show's theme is all-out creativity. The giant show never lacks performance, and with tons of manufacturers displaying their products that can make any car nearly fly, some choose to bump up their horsepower in other ways; like swapping their engine with something a little more "fun."
Although there are various ways to boost up the power on your car, engine swaps are always fun to see. In some cases, seeing different cars carry certain engines is just as enjoyable as watching Laurel and Hardy, except there is nothing funny about a small car with a vicious V8 twin-turbo engine.
 Text and Photos by Taichi Tango
---
1973 BMW 3.0 CSL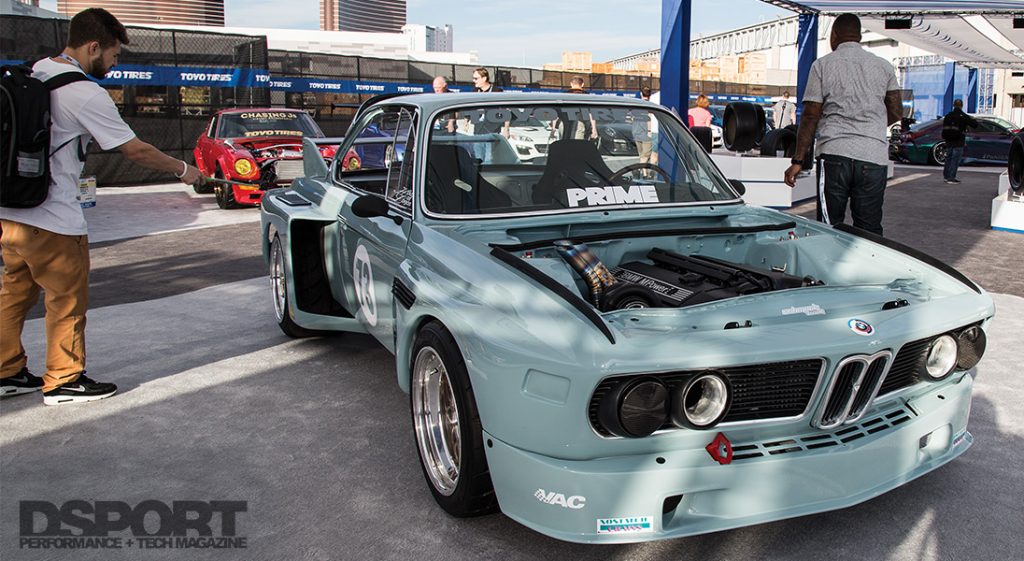 Built by Willy Izaguirre, this rare 1973 BMW 3.0 CSL coupe is a masterpiece. What started as a rusty project is now a piece of art classic with a Batmobile aerodynamic kit, powered by an S52 inline-six engine that works collaboratively with a ZF six-speed manual transmission. The turbocharged BMW delivers 550 horsepower in nothing but style.
---
Honda Civic Si

One of SEMA's most exciting announcements was that the Type R Crate Motor will finally be available for purchase in the United States. For many years, Honda enthusiasts dreamt of the day they get to swap their engines with a Type R motor, like the Asian and European market, and now the dream has come true. The Type R Crate Motor is a 2.0-liter i-VTEC four-cylinders, which delivers 306-horsepower and 295 lb-ft of torque. Honda displayed the Type R next to the Civic SI, which will probably be an extremely popular model for the swap.
---
Mazda RX-7 FC35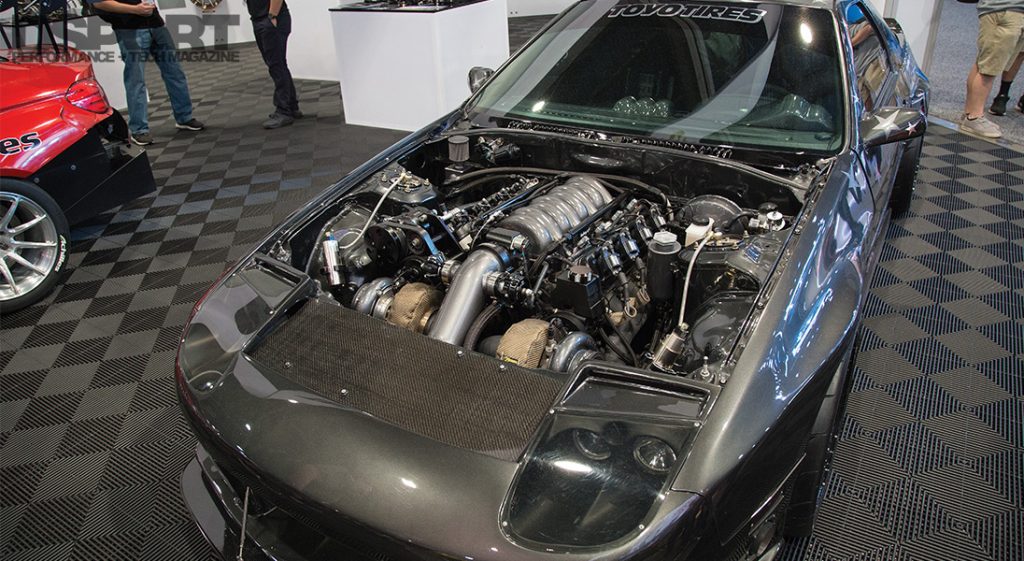 The engine swap trend continued throughout the show, and whether people liked them or not, they definitely looked. This drag-spec FC35 RX-7 had a hefty LS motor within its engine compartment. The LS motor is equipped with twin-turbochargers, and somehow everything fits just perfect under where the hood used to be.
---
Datsun 240z

A rare swap in the world of automotive madness, this Datsun 240z got the SR20DET swap, which replaced the stock OHC straight-six. Datsun S30s always look great, but this one is something special. The SR20 is dressed in all kinds of fun outfits, like the titanium piping and dimple die treatments.
---
Mazda RX-7 FD3S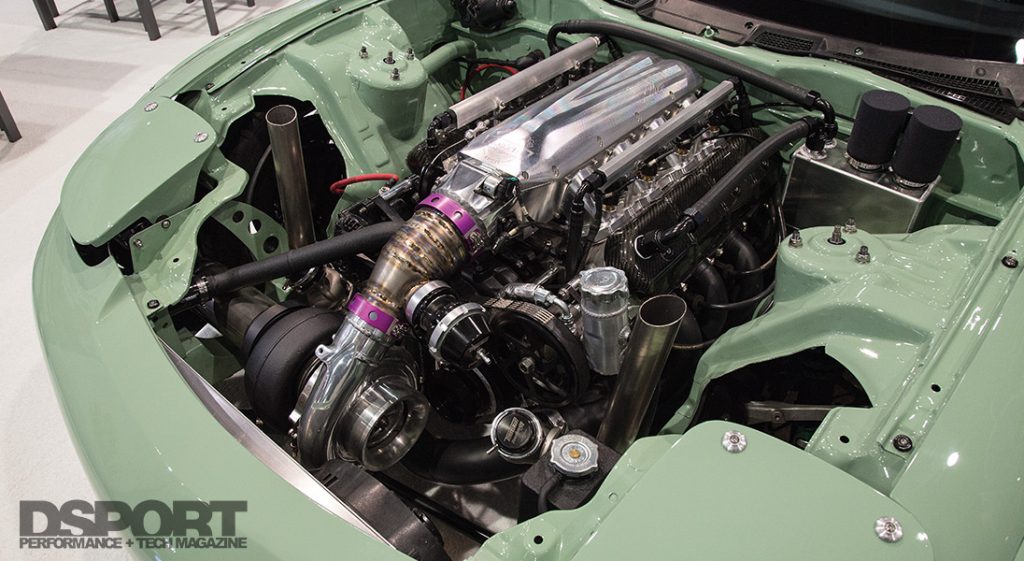 Every import performance enthusiast loves the rotary engine, but this FD35 is sure to put a smile on just about everybody's face. The Rocket-Bunny body kit is the perfect complement to the LS V8 engine that is sitting in its engine compartment. The motor is equipped with a large turbocharger that feeds compressed air right into a billet intake manifold. Sam Morris built this RX-7 and he wanted to, and we quote, "build something nasty." The nasty built is expected to deliver 1200 horsepower.
The huge engine swap debate will always remain a major topic in the automotive performance industry, but whether you believe power should be boosted through engine modifications or if you believe engine swaps are the way to go, everyone can agree that it takes precise engineering to perform a successful engine swap, and the 2017 SEMA Show was filled with them.