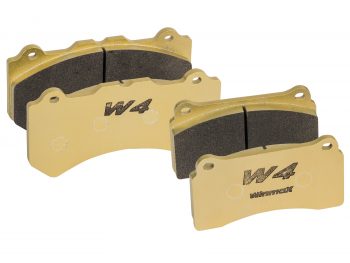 The R35 GT-R is fast but it is also heavy at nearly 4,000 pounds, which demands a lot of work out of the braking system. Winmax expands its lineup of performance brake pads with the W4 compound for the R35 GT-R to help the car stop quicker and more reliably. Winmax's W4 compound pads offer a peak friction coefficient of over 0.4 and operate effectively from cold temperatures up to and beyond 1,000 degrees Fahrenheit. This enables users to utilize the same brake compound when driving on the street or on the race track. The pads are designed so that
they can be used in circuit racing, providing
drivers with excellent braking control.

Winmax USA / Bluemoon Performance
714.839.2684