The end of each year is celebrated across the world by many traditional ceremonies and festivities.
From holiday get-togethers in hometowns to the giant ball drop in Times Square, you can depend on a series of celebrations occurring as the year comes to an end. Now, just as other year-end traditions, the annual NISMO Festival has concretely remained a motorsports custom and once again attracted tens of thousands of enthusiasts to the famous Fuji Speedway in Shizuoka Prefecture, Japan. Used as a way to honor the company's current and past successes, NISMO Festival organizes racing, product demonstrations, presentations, speeches and more for fans to participate in and observe. This year, Nissan checked in over 30,000 fans to relish in racecars and motorsports culture for the 19th annual NISMO Festival.
By Sami Sharaf / Photos by Gavin Oliva
THIS YEAR, NISSAN CHECKED IN OVER 30,000 FANS TO RELISH IN RACECARS AND MOTORSPORTS CULTURE FOR THE 19TH ANNUAL NISMO FESTIVAL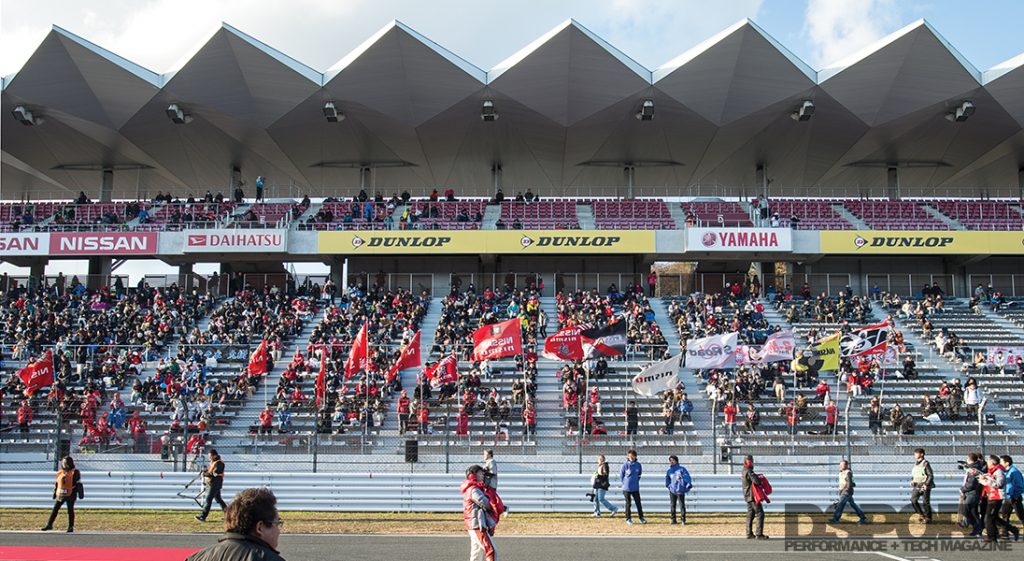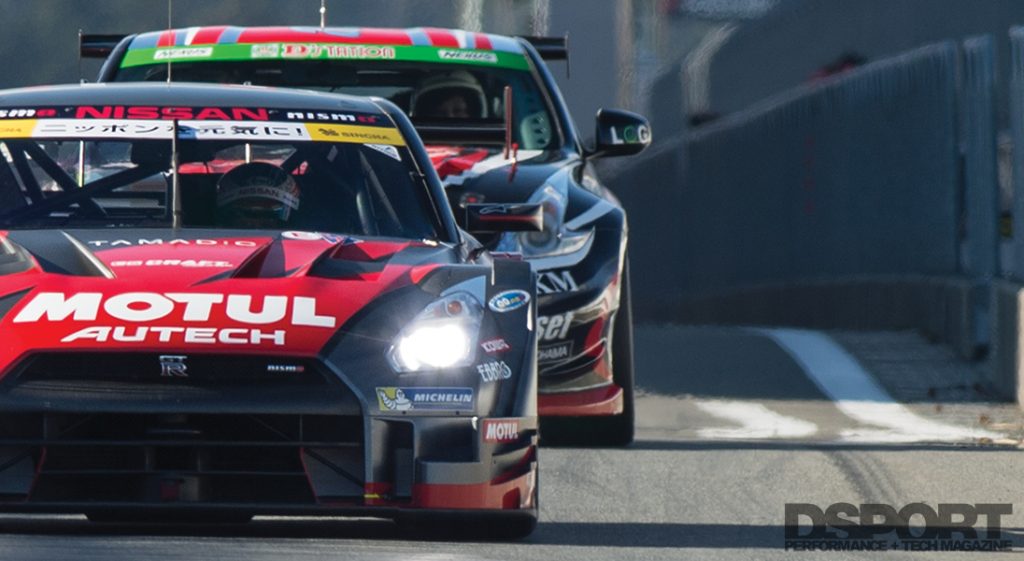 Follow The Leader
One of the most nostalgic events to occur at NISMO Festival this year was undoubtedly a parade run of successive generations of NISMO vehicles totaling around 150 cars. This parade was followed by ridealongs in NISMO racecars and streetcars with Nissan/NISMO drivers. Among the current and past vehicle offerings was the new GT-R and the Note e-POWER NISMO. Both of which demanded plenty of attention. This was especially true for the Note e-POWER NISMO edition which had just been announced two days prior to the event.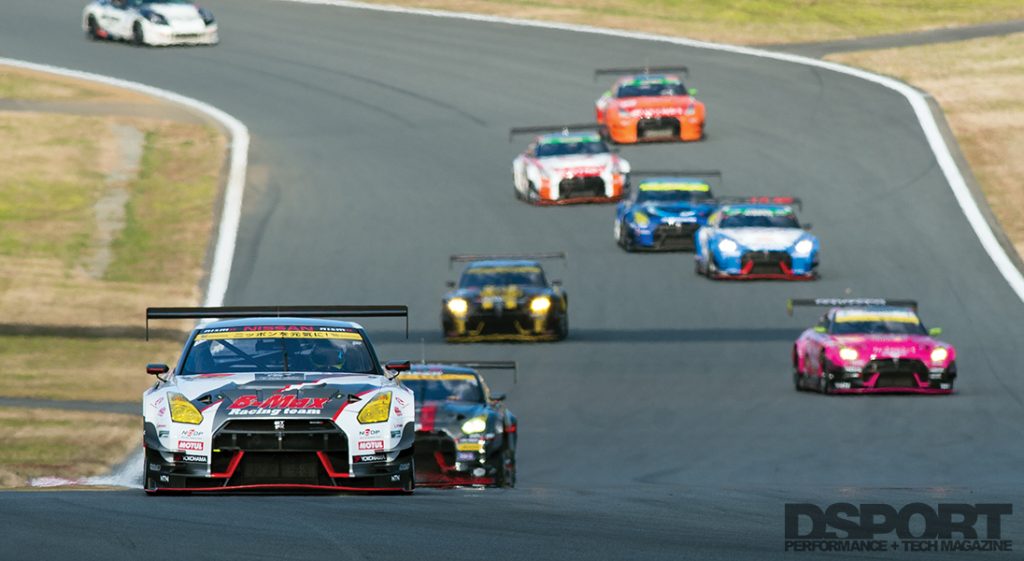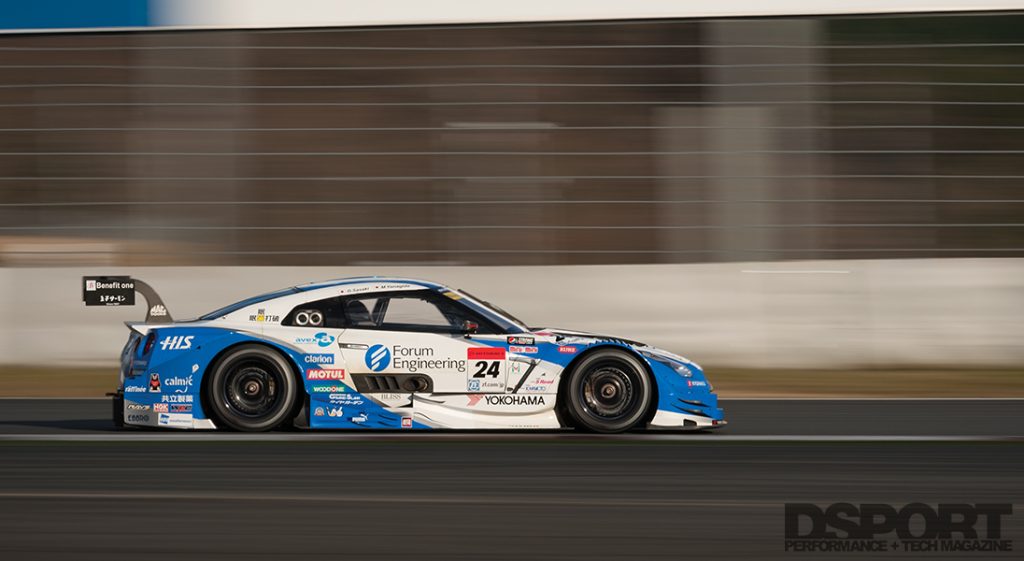 The #24 Kondo Racing Nissan GT-R NISMO GT3 of Daiki Sasaki and Masataka Yanagida put on a great show at the Fuji Speedway.
The Big 5-0
This year proved to be significant for the NISMO Festival, not only because it marked the 19th annual celebration, but because it also coincided with the 50th anniversary of the opening of Fuji Speedway. As such, it was only fitting that cars with a deep relationship to the track be displayed and raced. Vehicles that have logged countless hours on the racetrack over the years such as the 1966 R380 and 1999 R391 were present and ripped around the track. This throwback to older times drummed up memories for many in attendance that remember old trips to the racetrack as if it was yesterday.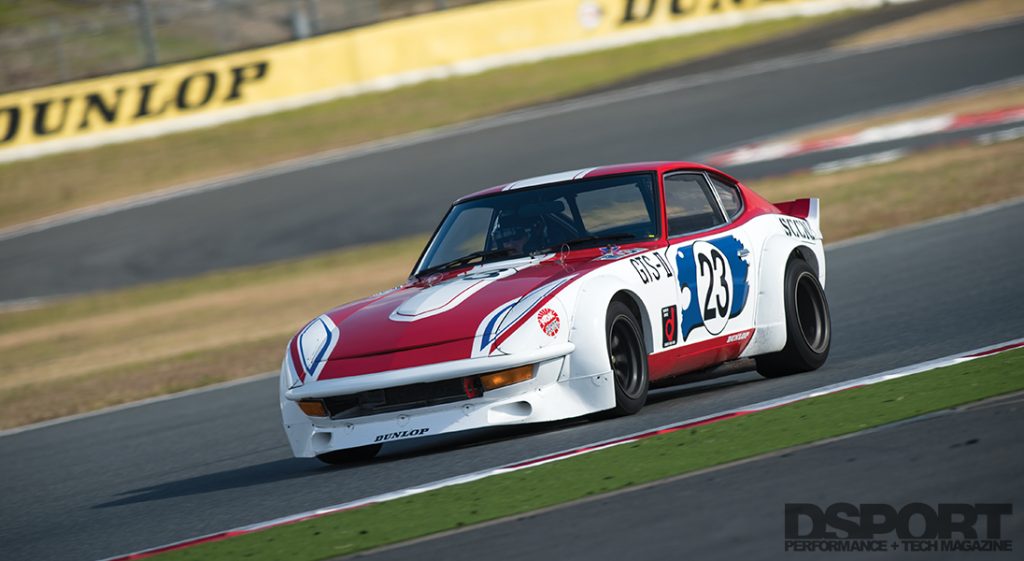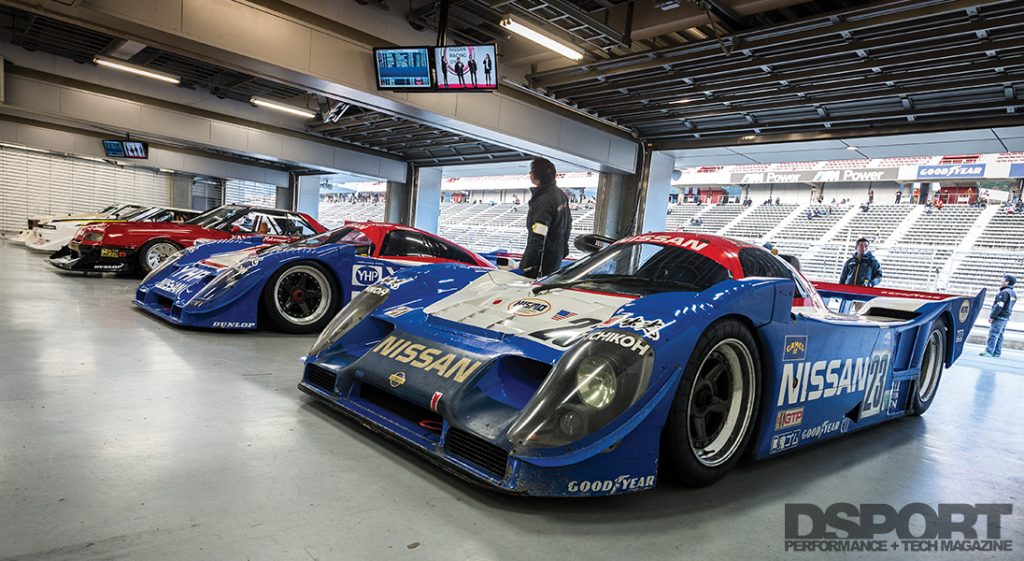 Nissan and NISMO together have an impressive and vast collection of vechicles that feature anything from former racecars and streetcars to one-off prototypes. The impressive part however is that almost all the cars still run and can be taken for a spin around the track.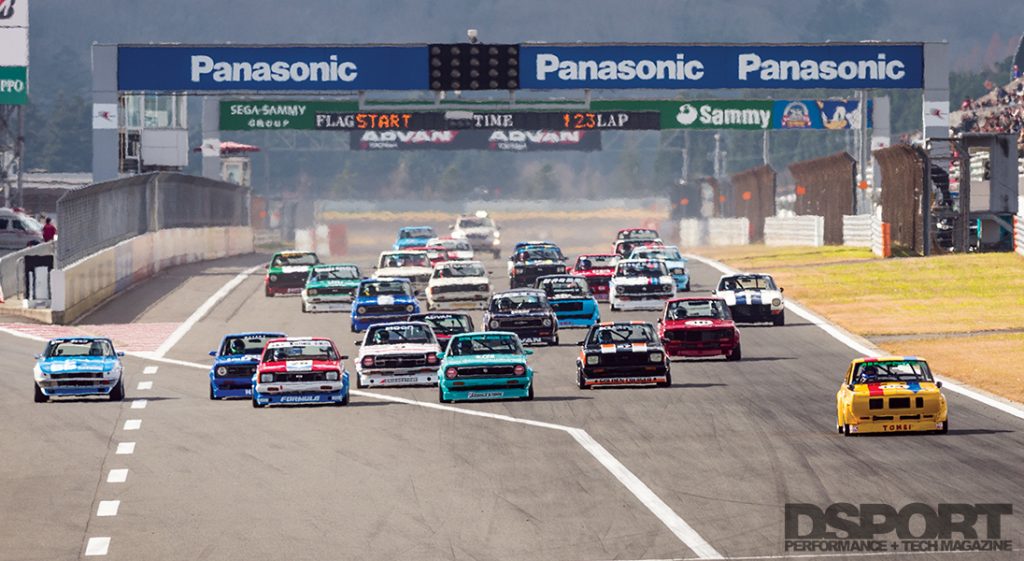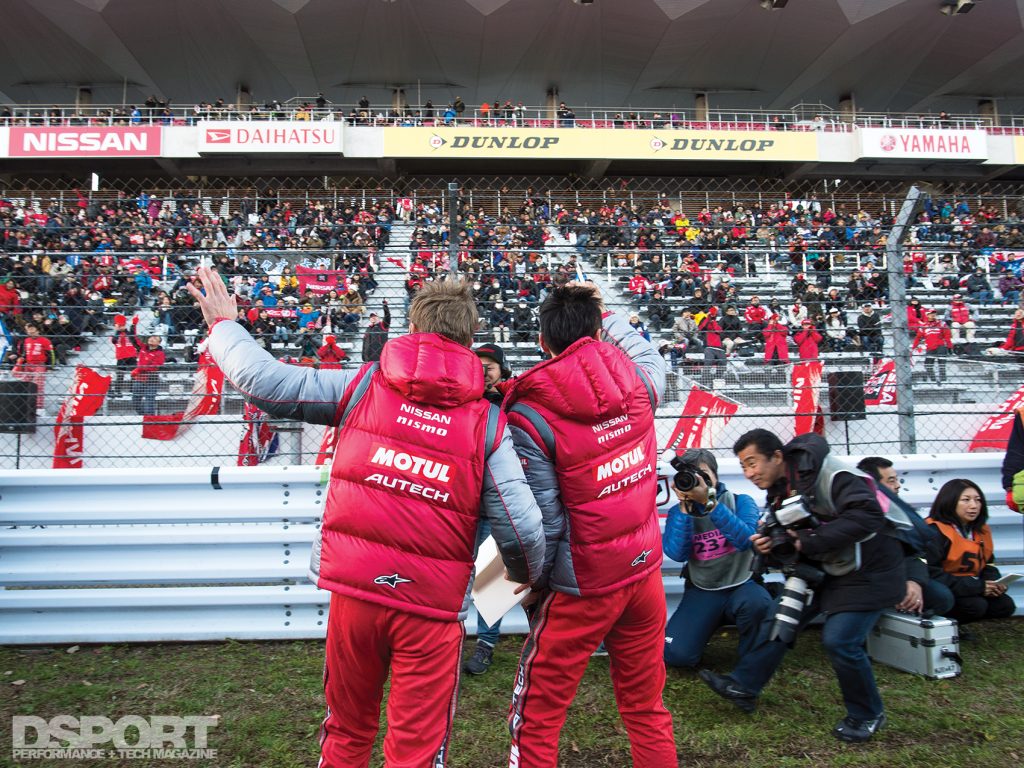 On the Horizon
Just as NISMO Festival prepared to come to an end, the 2017 Nissan GT-R NISMO GT500 made its debut to the crowd. CEO Takao Katagiri signaled to the world and everyone in attendance to watch for NISMO in Super GT this year. We wish NISMO success in their racing efforts this upcoming season and we look forward to celebrating with them during the 20th annual NISMO Festival next year.