Automakers have been the hot topic as of late, especially in the wake of "diesel gate", the Volkswagen emissions scandal that went viral back in September 2015. Now Mitsubishi has been caught in its own debacle, admitting to misrepresentation of fuel economy figures for several of its domestic vehicles. This sent shares of Mitsubishi Motor Corp. (MMC) plummeting to a low of 422 Yen per share on April 27, the lowest it has traded in over a decade.
Mitsubishi Motor Corp. stock at it's April 27th low (Left) and their value since 2000 (Right)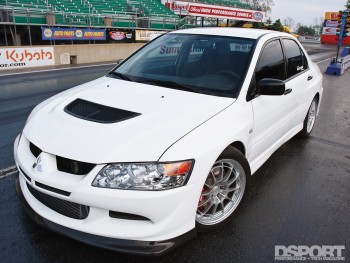 But there is some light at the end of this tunnel, as Nissan Motor Co. has agreed to purchase a 34-percent stake in Mitsubishi for US $2.2 billion. In a press release on May 12, Nissan and Mitsubishi signed a Basic Agreement that would extend an existing partnership that has been in place for the last five years. This new pact includes cooperation between the makers regarding purchasing, common vehicle platforms, technology sharing, joint plant use and growth markets.
Nissan's chief executive Carlos Ghosn and Mitsubishi's chief executive Osamu Masuko spoke optimistically of the partnership, citing the success of past partnerships together and the mutual advancement of both companies as a result of this new agreement. Finalization is expected by the end of the year.
We've got our fingers crossed that this alliance could eventually breathe some performance back into Mitsubishi… can you say EVO-GT-R?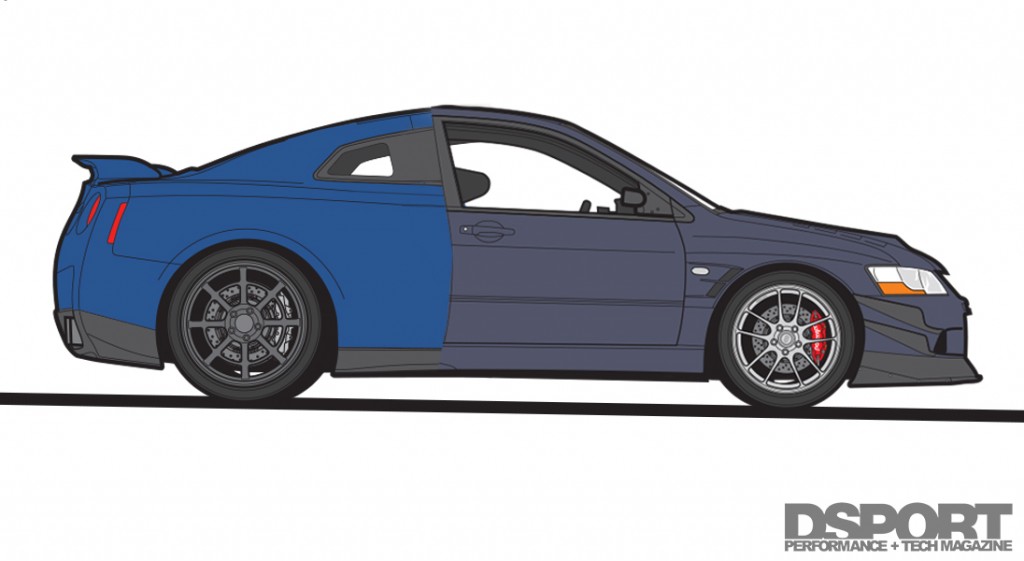 ---
View Mitsubishi's Press Release
NISSAN AND MITSUBISHI MOTORS FORGE STRATEGIC ALLIANCE – NISSAN TO TAKE 34% STAKE IN MITSUBISHI MOTORS FOR 237 BILLION YEN
(Yokohama and Tokyo) – May 12, 2016 – Nissan Motor Co., Ltd., ("Nissan"), and Mitsubishi Motors Corporation, ("MMC") announced that they have signed a Basic Agreement today to form a far-reaching strategic alliance between the two Japanese automakers.
Following an MMC share issue, Nissan will take a 34% equity stake in MMC for 237 billion yen.
The strategic alliance will extend an existing partnership between Nissan and MMC, under which the two companies have jointly collaborated for the past five years.
Nissan and MMC have agreed to cooperate in areas including purchasing, common vehicle platforms, technology-sharing, joint plant utilization and growth markets.
Carlos Ghosn, chief executive and president of Nissan, said: "This is a breakthrough transaction and a win-win for both Nissan and Mitsubishi Motors. It creates a dynamic new force in the automotive industry that will cooperate intensively, and generate sizeable synergies. We will be the largest shareholder of MMC, respecting their brand, their history and boosting their growth prospects. We will support MMC as they address their challenges and welcome them as the newest member of our enlarged Alliance family."
Osamu Masuko, chairman of the board and chief executive of MMC, said: "Through its long history of successful partnerships Nissan Motor has developed a deep knowledge of maximizing the benefits from alliance partnerships. This agreement will create long term value needed for our two companies to progress towards the future. We will achieve long term value through deepening our strategic partnership including sharing resources such as development, as well as joint procurement."
Under the terms of the transaction, Nissan will purchase 506.6 million newly-issued MMC shares at a price of 468.52 yen per share. The price per share reflects the volume weighted average price over the period between April 21 2016 and including May 11 2016. Nissan will become the largest shareholder of MMC on closing.
MMC and Nissan expect Mitsubishi Heavy Industries, Mitsubishi Corporation and The Bank of Tokyo – Mitsubishi UFJ to maintain a significant collective ownership stake in Mitsubishi Motors, and to support the strategic alliance.
The transaction is subject to the signing of a definitive Alliance Agreement, expected by the end of May, 2016, the signing of a shareholders agreement with the current Mitsubishi Group shareholders of MMC and regulatory approvals. It is expected to close by the end of the year.
The decision by Nissan to acquire a strategic stake in MMC marks the latest expansion of its Alliance model,
built around a 17-year cross shareholding arrangement with Renault. Nissan has also acquired stakes or signed partnerships with other automotive groups including Daimler, and AvtoVaz.
On closing, MMC will propose Nissan nominees as board directors in proportion to Nissan's voting rights, including a Nissan nominee to become Chairman of the Board.
Update: October 20th, 2016
YOKOHAMA, Japan – Nissan Motor Co., Ltd., ("Nissan") today completed its acquisition of a 34 percent equity stake in Mitsubishi Motors ("MMC") and became its largest shareholder.
MMC will also become part of the global Alliance with Nissan and Renault. With the addition of MMC, the Alliance will be in the world's top three automotive groups by global volumes, with sales of 10 million units in fiscal year 2016.
Nissan Chairman and Chief Executive Officer Carlos Ghosn announced that Nissan and MMC would collaborate on joint purchasing, deeper localization, joint plant utilization, common vehicle platforms, technology-sharing and an expansion of the companies' combined presence in both developed and emerging markets.
"The combination of Nissan, Mitsubishi Motors and Renault will create a new force in global car-making," said Ghosn. "It will be one of the world's three largest automotive groups, with the economies of scale, breakthrough technologies and manufacturing capabilities to produce vehicles to serve customer demand in every market segment and in every geographic market around the world."
Ghosn predicted that through its partnership with MMC, Nissan would target synergy benefits worth 24 billion yen in fiscal year 2017, rising to 60 billion yen in fiscal year 2018 and beyond. The gains will contribute to increased earnings per share worth an estimated 4 yen per share in fiscal year 2017 and 10 yen per share in fiscal year 2018 – on top of any earnings accretion linked to Nissan's overall shareholding in Mitsubishi Motors.
Nissan offered its assistance at the request of Osamu Masuko, president and chief executive officer of MMC, following the company's fuel economy crisis. The two companies have cooperated on kei-cars for the Japanese market over the past five years.
"We are committed to assisting Mitsubishi Motors as it rebuilds customer trust," said Ghosn. "This is a priority as we pursue the synergies and growth potential of our enlarged relationship."
As part of this strategy, Nissan has nominated four representatives to the Board of MMC, including Ghosn as chairman-elect.
The other nominees are Hitoshi Kawaguchi, chief sustainability officer and head of global external affairs; Hiroshi Karube, global controller and global asset manager; and Mitsuhiko Yamashita, Nissan's current representative on the Mitsubishi Motors board.
At Masuko's request, Yamashita joined the company earlier this year as executive vice president of development and as a member of its executive committee.
Ghosn has announced a number of other management changes, effective November 1, to allow him to continue to focus on maintaining Nissan's momentum in delivering performance, while at the same time supporting Masuko at MMC.
Ghosn has proposed to the Nissan Board, which has approved, the appointment of Hiroto Saikawa, currently chief competitive officer, as co-chief executive officer.
Saikawa will be succeeded as chief competitive officer by Yasuhiro Yamauchi, currently Alliance executive vice president of purchasing.
Veronique Sarlat-Depotte, currently deputy to Yamauchi will assume the responsibility as Alliance executive vice president of purchasing and head of the Renault Nissan Purchasing Organization. She will be supported by Makoto Uchida who will take responsibility for purchasing at Nissan.
Also at the request of Masuko, the management team of MMC will be further strengthened by current Nissan Chief Performance Officer Trevor Mann, who will become chief operating officer of MMC.
Mann will be replaced as chief performance officer by Jose Munoz who will continue as chairman of Nissan's North American region.
Ghosn concluded: "At a time of unprecedented change in the global auto industry, this strategy will build on our existing strengths and management capabilities to ensure increased competitiveness, better products for our customers and attractive returns for shareholders."