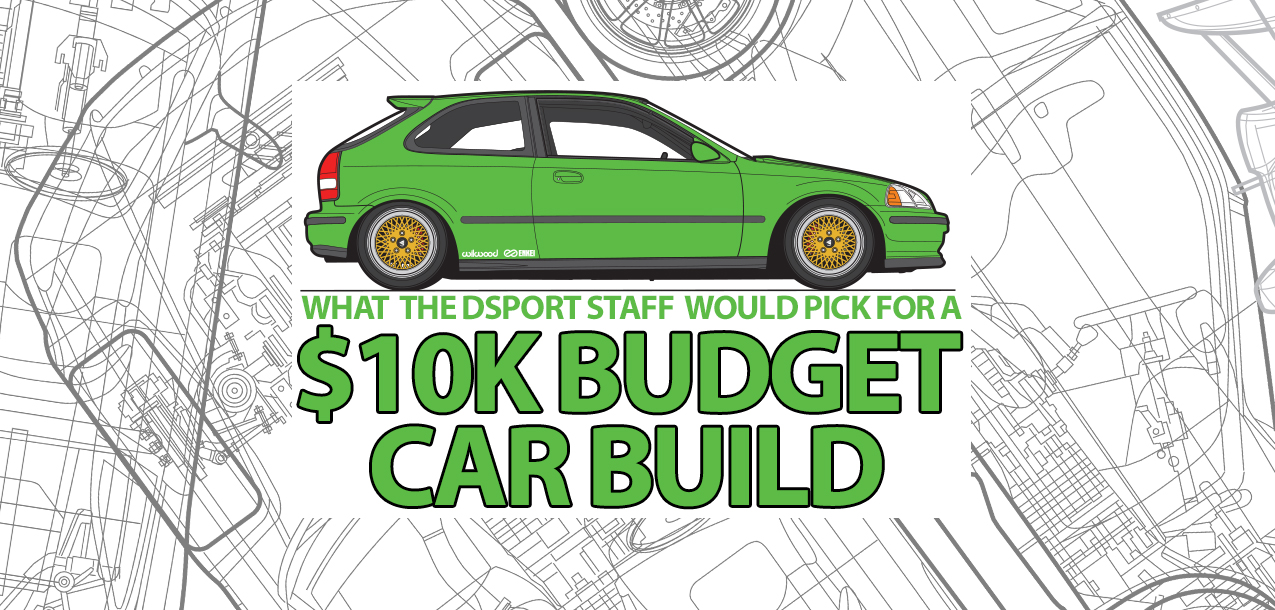 DSPORT Staff Update | What project car would you build with a $10k budget?
Disclaimer: The views expressed here are from Issue 133, opinions may have since changed.
---
Richard
Z-Speed
My choice for a $10k build would start with a 1970 Datsun 240Z. Some functioning examples, in need of a little TLC but without terrible rust damage, can still be found for around $3k. One of these chassis would be the perfect starting point for a project build. Depending on what is missing or in need of replacement, I'd reserve $3k for replacement/restoration of the exterior and interior parts. Once the body is sprayed with a fresh coat of paint, I would spend $2k on an SR20DET engine (since the chassis is SMOG exempt) with a manual transmission and add a R200 limited- slip differential at the rear. This should leave me with about $2k to invest into some brake parts and possibly some coilovers and new tires. In the end, I'd have a quick commuter that would be fun to drive that won't get me into trouble with Johnny Law, unless I stand on the gas pedal for too long.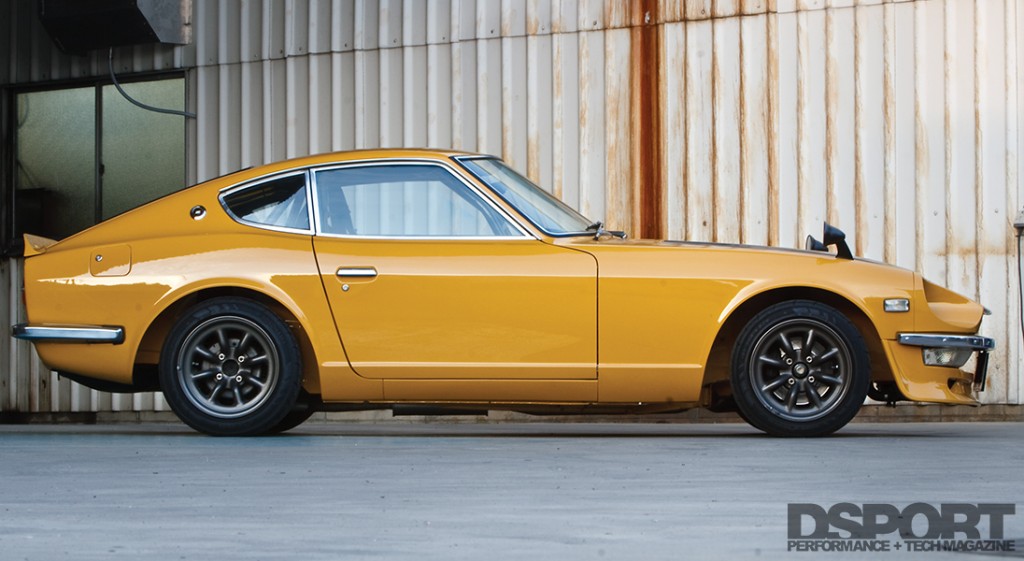 ---
Len
Too Many Options
Although I'd love to recreate or buy back my Civic drag car, staying within the budget is out of question. I'd have to say my other options would be an S- Chassis (S13/S14) or something a bit older. Maybe, I'd build a Datsun 510 or 240Z. I would also love a Hakosuka or Kenmeri Skyline, but that would be out of my budget for sure. The reason for the S-Chassis is the amount of parts available and it being one of the most fun vehicles I've owned. As for the older options, I love restoring things… sometimes even leaving the natural patina. Although you'll never get the amount of money back that you put into a project car, some of these older platforms are becoming classics. And to me, these older cars have a lot more substance. They beg to be fixed and rebuilt, not just disposed of and replaced like some of the newer stuff. As you can see, I have a few options in my head. Maybe that's why I don't have a current project.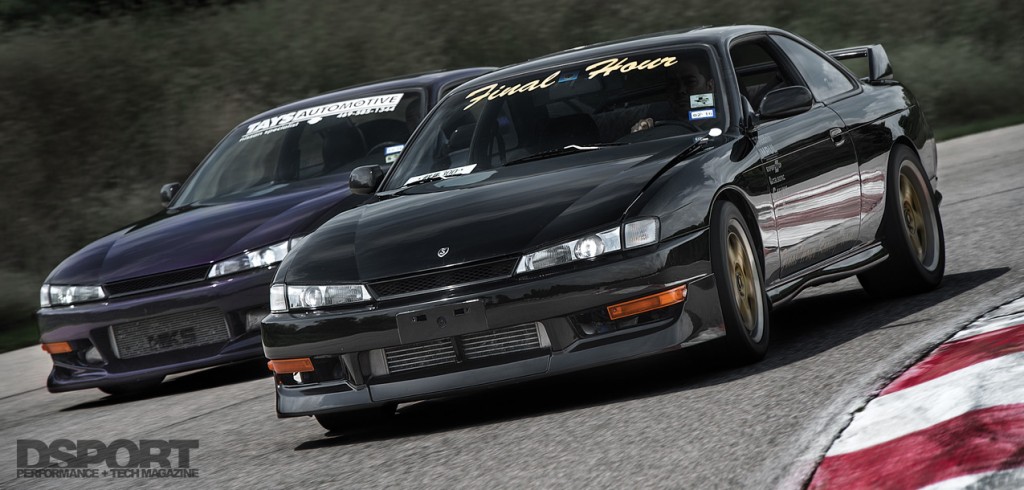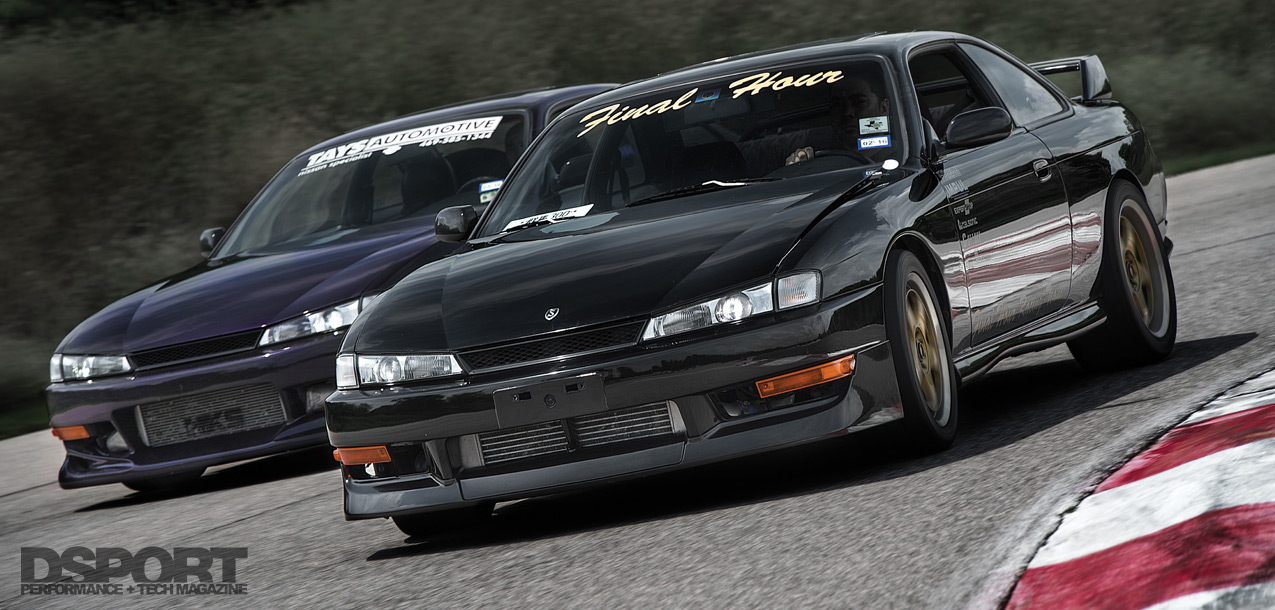 ---
Magnus
Civic Hybridization
The two cars I think are pretty cool for under $10k are the Mitsubishi Eclipse GSX and Audi TT 1.8T coupe. However, both of these cars are around $7k, leaving only $3k for modifications. I could possibly build up a new engine with the left over money, but that would leave no money for wheels and suspension upgrades. A cheaper car that I think would be pretty cool to build is a first generation Honda Civic. I would shoehorn a B18C or a K20 into it with a completely new driveline. From there, I would mount a turbo kit onto it and bolt some fender flares onto the body to make room for some wider wheels. All of this would require some extensive fabrication work, but is definitely doable. A 1975 or older example would be best, as these models are smog exempt. I think that a fast first generation retro Civic would be a pretty sweet ride.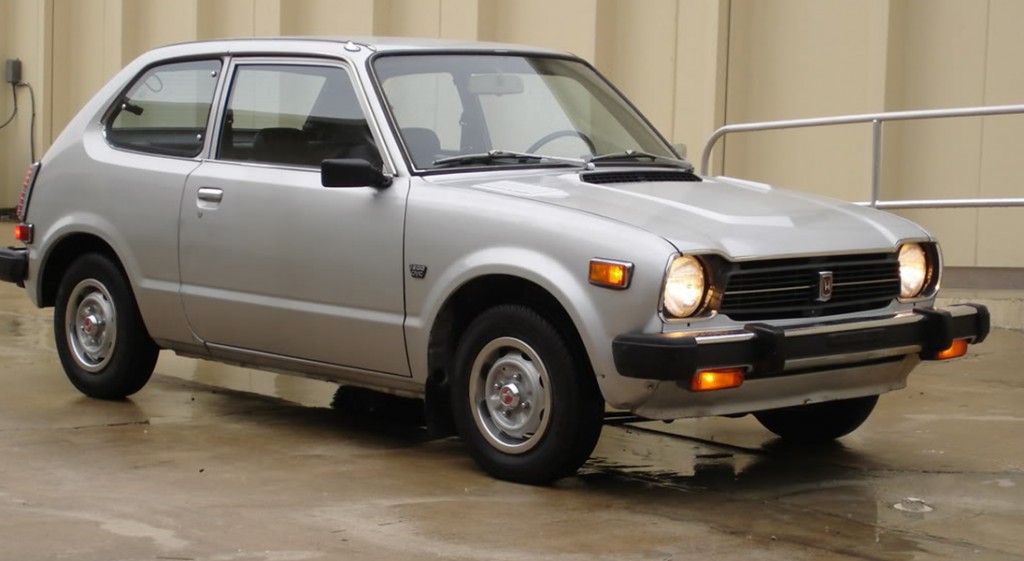 ---
Tobin
Pushrod Rotary
Purchasing and modifying a project car for $10k is pretty challenging. However, my recent purchase of a 1989 Mazda RX- 7 makes my choice a little biased. With 190k original miles on the 13B motor, I would be spending a good amount of funds to keep it going, let alone modify the car to my liking as a fun and reliable street car. With the support from aftermarket manufacturers and specialty shops, I have been leaning towards a LS1 swap. Nothing fancy, just a reliable car with massive amounts of torque for the street. There are specialty shops such as Granny's and Hinson Super Cars that offer swap kits for early model RX-7's. With the purchase of a FC RX-7, complete LS swap, and labor costs, I would be left with some dinero to spend on performance upgrades. Manufacturers such as Holley Performance have embraced the popular swap craze with quality products and reliable solutions for Frankenstein swaps into Japanese cars. Let the surgery begin.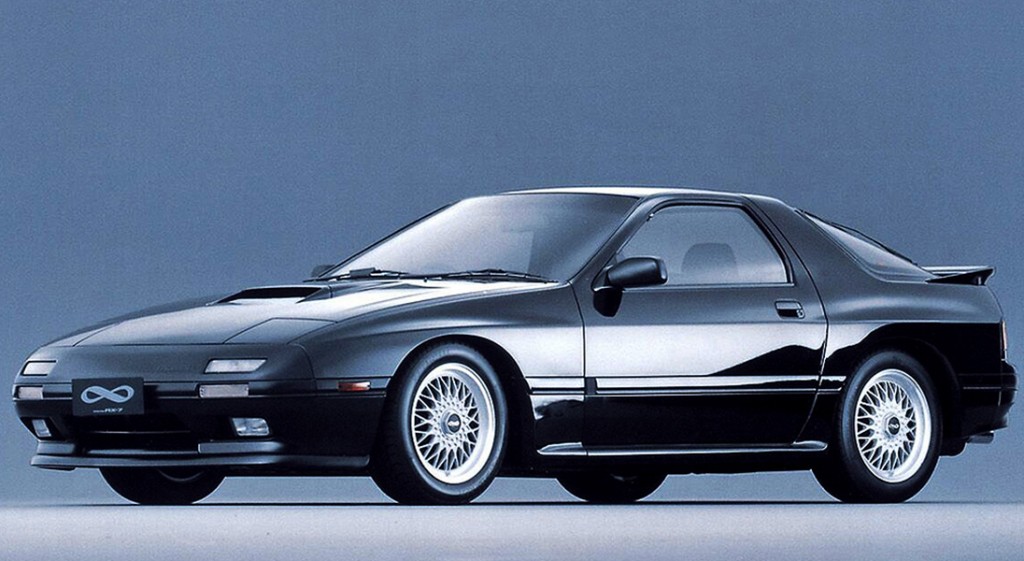 ---
Jeren
Quick Hatch
With a $10k price limit to purchase a car and parts I would have to go back to a Honda. I think the 92-95 Civic Hatchback is a great platform to build on. I found one online for about $2.5k leaving me with $7.5k for parts. First focusing on wheels and suspension, Skunk 2 offers the Pro-S II for $755.99 and they also offer front and rear camber kit and RLCA. The total cost for suspension mods would be $1395.97. As for wheels I would pick up a set of Buddy Club SFs for around $600 and a set of tires for about $400.00. Next would be a JDM B18C change over that would be about $3k. Before swapping in the new motor, I would take the time to replace the clutch with an Exedy kit for around $300.00. I would also take care of the timing belt and water pump and any other OEM Honda parts at this time for about $500.00. With the last $800, I would get a BLOX Racing Hi-Flo 4-2-1 header. This would be good start for a daily street/drag/road course car.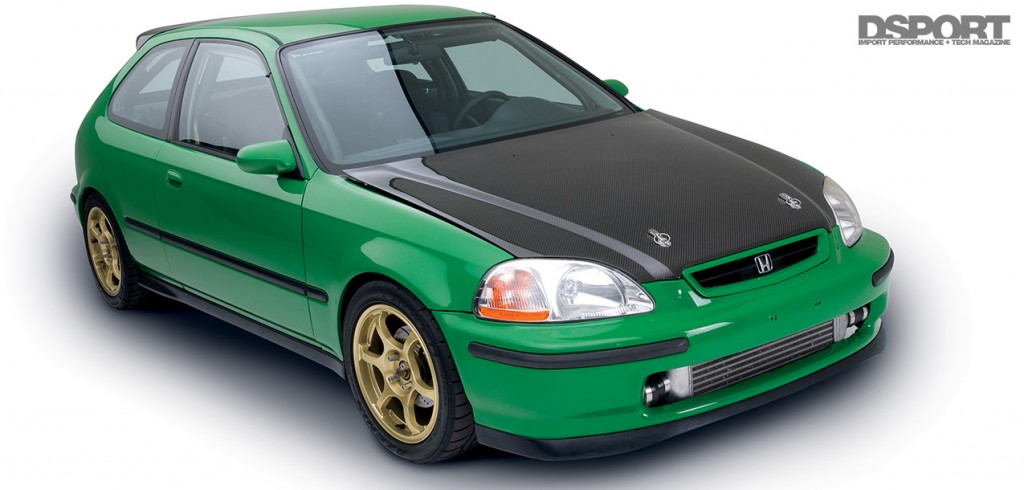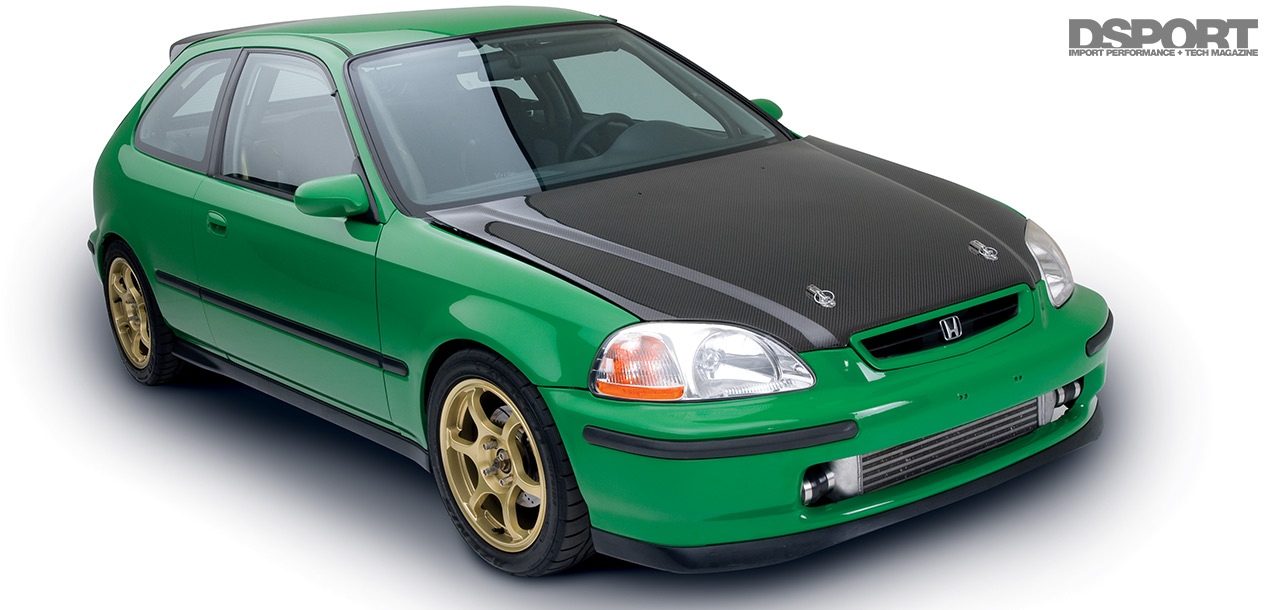 ---
Vinh
Supra Duty
With the budget of $10k to purchase and build a car I would without a doubt choose a MKIII MA70 Toyota Supra. Three reasons why I would choose this car: 1. I love Toyotas, 2. I love forced induction, 3. I love RWD. The MA70 definitely isn't the best handling chassis in the world and you could easily pick up an S-chassis for the same amount or cheaper and swap in an SR but there is something about the body lines and ugly/nostalgic interior that keeps me drawn to it. A lot of people choose to swap in a 1JZ-GTE or 2JZ-GTE engine as the factory 7M-GTE motor is sort of the bastard motor of the GTE family. But since I have a 2JZ-GTE in my SC300 already, I'd definitely like to give the 7M a shot as there is still a decent amount of aftermarket support for this engine. Couple that with the factory-equipped R154 transmission and you've got yourself a solid street car.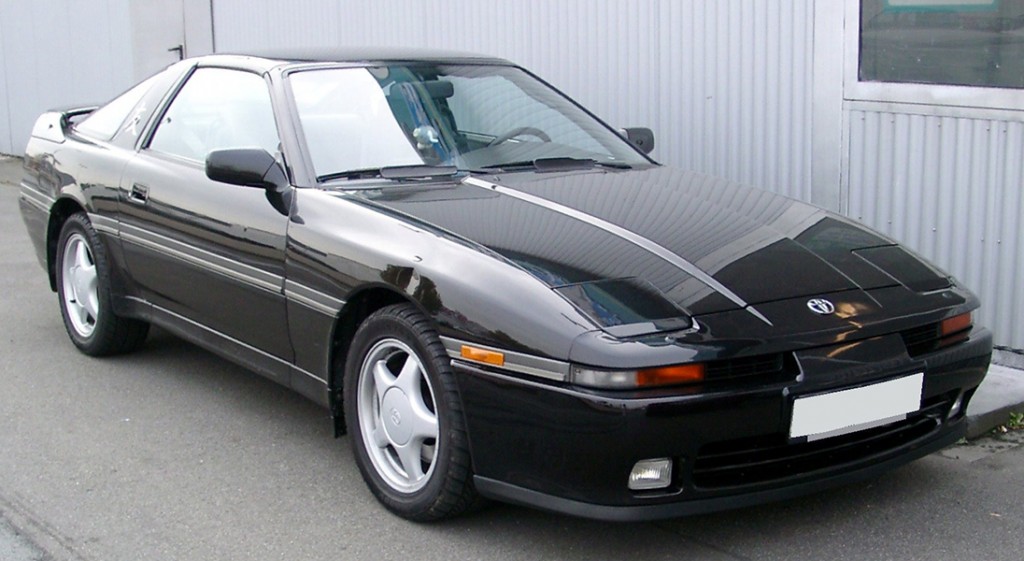 ---
Aidan
Bang'n on a Budget
Since high school I've always wanted to build an '87 Buick Regal. Something blacked-out on chrome Daytons with a little front-back and side-to-side. Some dreams are best left unrealized. Presented with the prospect of a $10k budget that includes the purchase of the car I would likely go for a V8 240 build. I'm not talking about your typical 240, I'm talking about the Volvo offering. The Volvo 240 series sedan or wagon, despite its weight and boxy form, is actually a good handling car. It's so sleeper, it's almost invisible to the CHP. The driver's seat is the safest places to be in the event of an accident and best of all, they can be found from $500-$1k. This would leave $9k to spend on a used engine and transmission, a loud exhaust and a few suspension mods. I don't expect to be super fast, but fast enough to have some fun. Not to mention there's something about the juxtaposition of a growling V8 in such an unassuming body.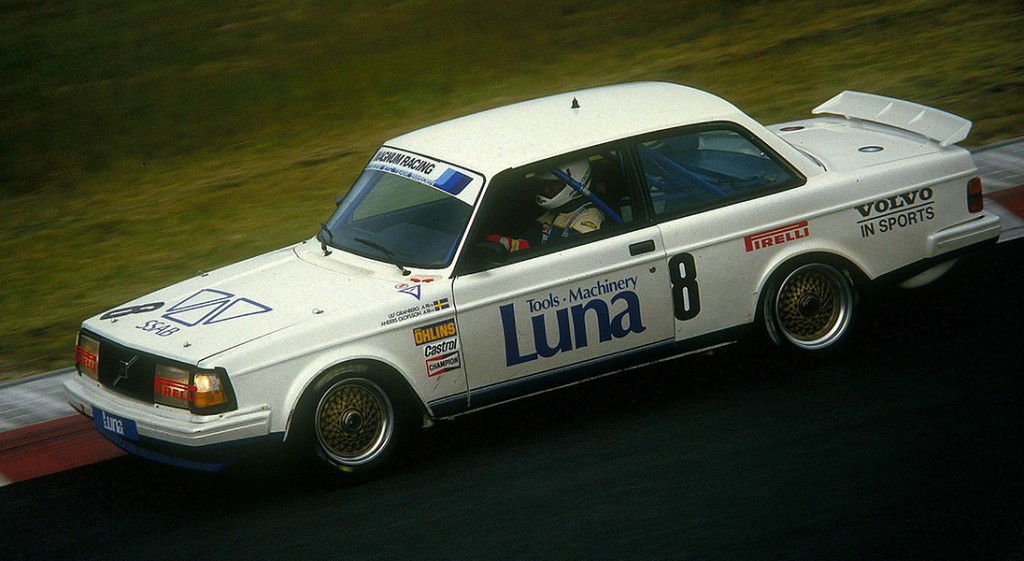 ---
Jun
Turbo Wagon
Having a well-rounded vehicle that has plenty of modification potential is my top priority. For me, this means practicality without sacrificing performance. I would build the SG6 Subaru Forester XT. These run for about $6k for a 2004 model. Not only is this chassis cheaper now that it is almost ten years old, but more importantly it uses the EJ255 WRX engine. This engine utilizes the same block as the 2004-2006 STi. From there, I'd upgrade the turbo and intercooler with the STi equivalents for about $400 for the turbo (IHI VF39) and $300 for the intercooler. To manage the boost, I'd grab a COBB AccessPort for $650. Other power mods I'd do include an up-pipe, turbo back exhaust, and upgraded fuel pump. That would be around $1,000 for the up-pipe and exhaust and about $150 for a higher flow fuel pump. With the leftover $1,500 I would upgrade the wheels with the BBS' off of the 2004 STi and add some used coilovers to improve handling.