40 years after the launch of the Volkswagen Golf GTI, the German manufacturer introduces the GTI TCR, a production-based touring car for customer racing teams and drivers. All 20 cars have already been accounted for, as teams are prepping for the 2016 season that will take them to 16 national and international TCR touring car championships.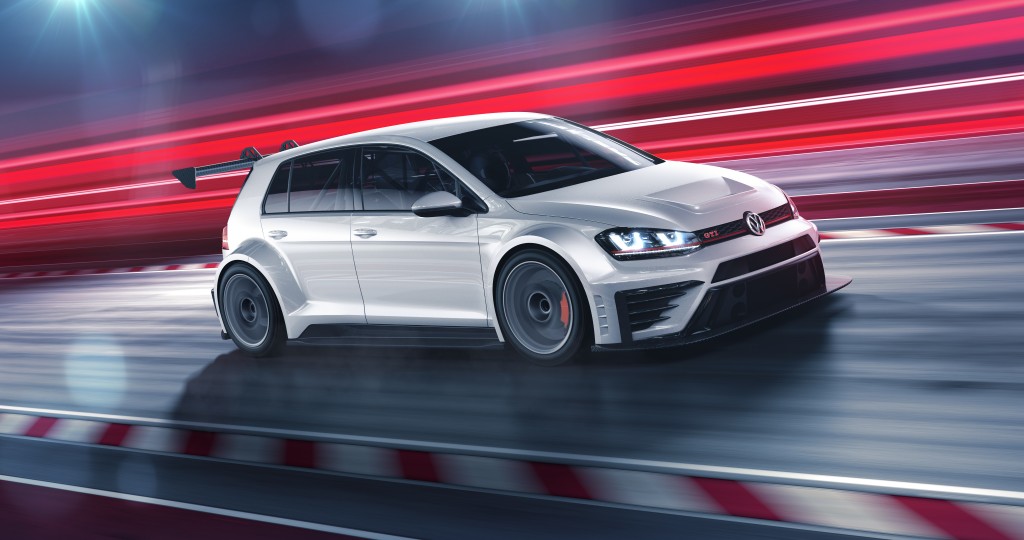 The Golf GTI TCR sits on 18-inch racing rims and a chassis that is about 40cm wider than the production Golf. Aerodynamics further complement the looks of the GTI, utilizing a front splitter and carbon rear wing that help stick the car to the ground. Under the hood, a turbocharged, direct-injected 2.0-liter four-cylinder engine (the same used in the Golf R) produces 330hp and 302 lb-ft torque. The power is sent through a six-speed sequential gearbox, controlled by a shift paddles on the steering wheel. Given the success of VW's previous racing series, the Scirocco Cup and the Jetta TDI Cup, we're looking forward to seeing what happens with the Golf GTI TCR series. The series will hit exotic racing locations like Spa-Francorchamps in Belgium, Monza in Italy, and Sepang in Malaysia, and will even participate as a support racing series to select FIA Formula One World Championship events.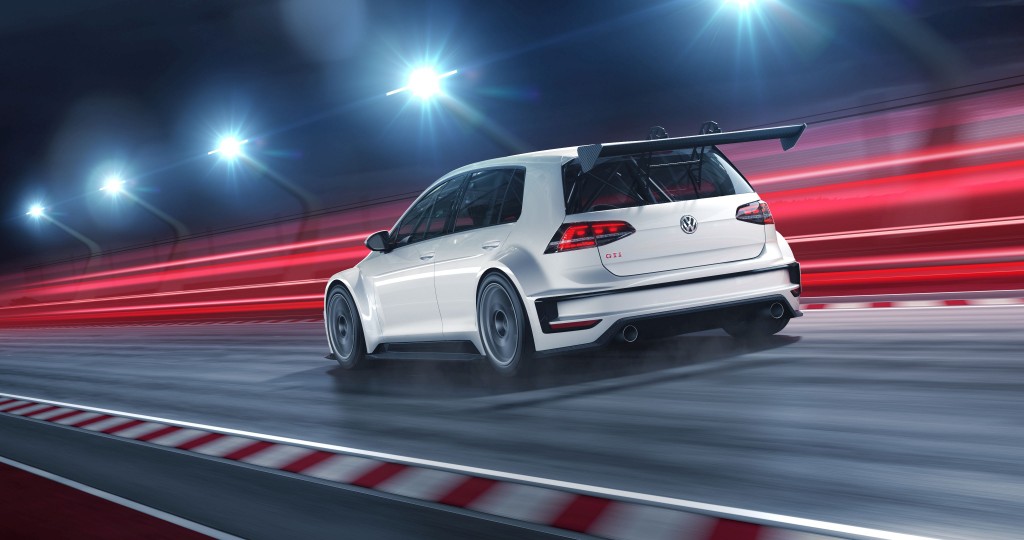 Volkswagen is celebrating this 40th anniversary of the Golf GTI with a roadcar as well, the Golf GTI Clubsport. This car will serve as VW's most powerful production GTI ever, with its 2.0-liter TFSI engine producing 265hp, with a boost function that temporarily increases engine power to 290hp.
Text by Cameron Parsons // Photos courtesy of Volkswagen