Do you believe in miracles? What about a performance fuel that delivers race gas performance at a price below four-dollars per gallon? If you look at performance shops around the country, you'll find more and more enthusiasts making the shuffle to E85. E85 is a blend of 85-percent ethanol and 15-percent gasoline that delivers racing gas performance at under four-dollars per gallon. While the popularity of E85 was previously restricted to regions offering widespread availability, the increasing support of FLEX fuel strategies by aftermarket engine management systems has made the E85 craze a national phenomenon.
Text by Michael Ferrara
DSPORT Issue #129
---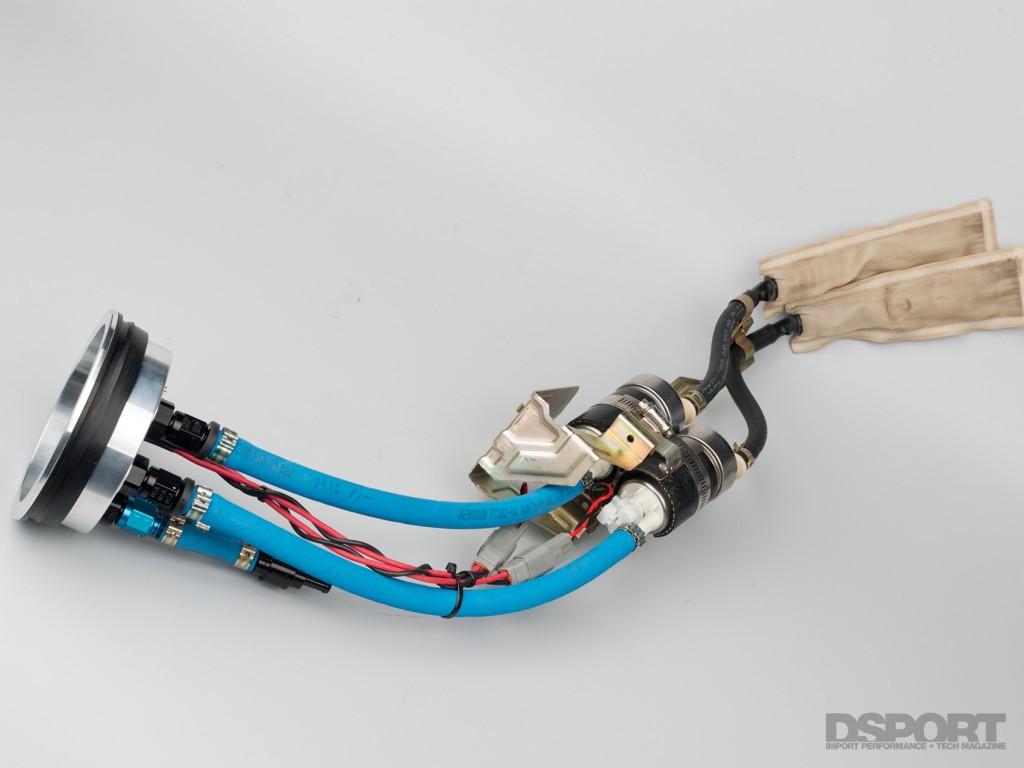 While the performance potential and low cost of E85 puts it in a super-fuel class, failing to properly address the shortcomings of E85 will put the user in the stupid-fool class. An improperly-configured E85 conversion may not just affect performance; it may end up causing thousands of dollars in damage to your vehicle. Before you make the mistake of believing what the forums and blogs are promoting, it's time you understand the reality. DSPORT will deliver the facts by outlining all critical factors in the E85 conversion process. In this first part, we will introduce our test vehicle, explain the factors that led us to decide that an E85/Flex Fuel-solution was right for us, showcase the major components needed in the conversion, and, finally, outline the details that need to be addressed at the tank.