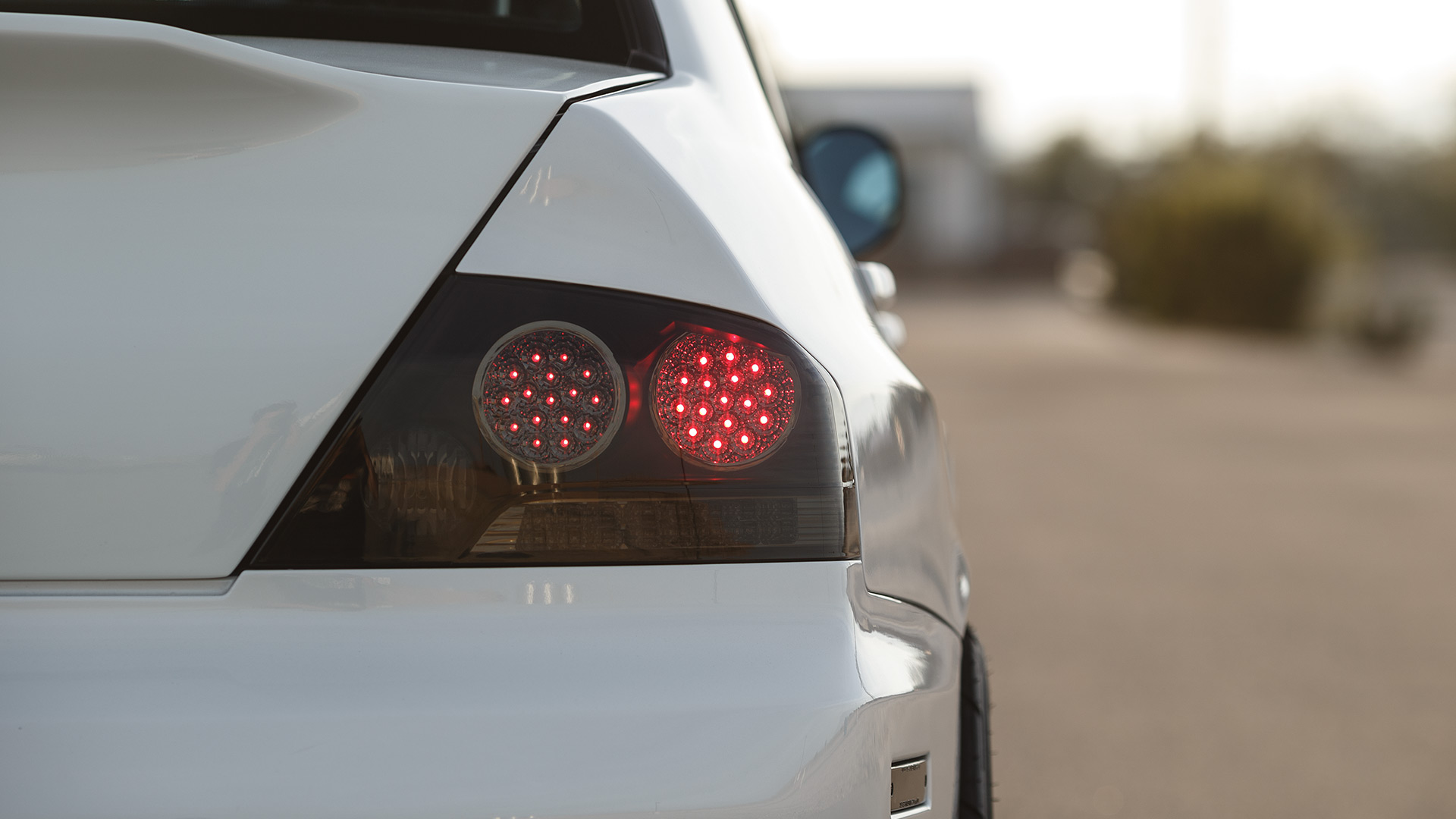 In-cabin Lighting
Once you determine the correct bulbs and sockets, the next step is finding bulbs that will fit your specific vehicle. While a bulb may fit into the socket, the shape or length of the bulb can sometimes cause clearance issues with the plastic lens or other areas of the housing. Take note of the original bulb's size and how it fits in the housing. If it looks like a tight fit, choose an LED bulb with similar dimensions to the original incandescent bulb. For dome lights and map lights, LED panels boast a thin profile perfect for these applications. Most panels come with a pigtail connector and various adapter bases to fit common bulb sockets (T10/194 wedge, BA9S bayonet and festoon). Again, not all panels will fit all housings, so it's always a good idea to measure or order a few different sizes to ensure proper fitment.
In addition to ensuring that the LEDs fit, we recommend sourcing all of the interior LEDs from the same manufacturer to maintain color consistency. What one brand may claim as "cool blue" may actually be purple, whereas a "warm white" may actually skew closer to a "true white." Don't rely only on color temperature ratings (measured in Kelvins, such as 5000K or 5K), as brands tend to vary greatly in color.
Ken Gushi's Formula Drift FR-S sports optional OEM Toyota/Scion headlights with built-in LED daytime running lights. These lights complement the LEDs integrated into front bumper of his Rocket Bunny Version 2 body kit.
Exterior LEDs
While interior lights provide illumination to read maps or find dropped items, the purpose of exterior lights is simply to be seen. With the exception of vanity lights such as parking lights and license plate lights, exterior lights must be visible in direct sunlight. For this reason, any exterior light bulb swapped to an LED must deliver light output similar or greater than the original.
Apart from vanity lights, the most commonly changed exterior bulbs are the turn signals. Since LED turn signals flash, they showcase the instant on/off benefit of LEDs and can update the aesthetic of any car. Some dual-filament bulbs can even "switch back" between white and amber LEDs to give an ultra-modern appearance. However, it's crucial to find a bulb that delivers adequate illumination and proper diffusion of light in the turn signal reflector bowl. High-quality LEDs and proper bulb design will ensure that other drivers on the road are aware of any turns and lane changes. Many low-quality LEDs suffer from brittle solder joints that can quickly break if used in high- vibration applications such as vehicles with stiff suspension and bushings.
Since turn signal circuits depend on resistance and because LEDs draw much less current than incandescent bulbs, a flasher solution is required. If not properly addressed, "hyperflash" or a bulb-out situation can occur due to the lack of resistance in the circuit. Some vehicles (most Hondas) use a flasher relay that can be swapped with another plug-and-play flasher relay designed for LED bulbs to prevent "hyperflash." Unfortunately, the majority of vehicles will require a load resistor to be wired in parallel with the bulb to prevent "hyperflash" or "bulb out" errors. Make sure to mount these load resistors on a metal surface away from any plastic bits as they create decent amounts of heat when the signals are left on for extended periods of time.
On Project CR-X, we opted for a set of amber T10/194 LEDs and aftermarket clear corners to give it an updated appearance. Since we went with an LED to replace the turn signal bulb, we installed an aftermarket flasher relay in the fuse box under the dash to prevent "hyperflash."
Housing Replacements
Although bulbs can change the look of a car, a replacement set of headlights or taillights that utilize built-in LEDs can transform the entire look of a vehicle. While some OEMs have updated their headlights to include LED daytime running lights (such as the Toyota 86 and 2015 Nissan R35 GT-R), many aftermarket companies offer complete tail light upgrades. Popular applications include the FR-S/BRZ, S14/ S15, CT9A/CZ4A and many others. We recommend double-checking both fitment and wiring compatibility as the lights can differ between markets and plug-and-play operation is not always guaranteed.
Additionally, some boutique shops such as Car Shop Glow offer custom one-off taillights that utilize OEM or aftermarket housings. These types of LED taillights feature custom-printed boards with LEDs placed, wired and soldered on by hand. However, these lights do come at a steep price for a set of taillights. Like any modification, do what makes you happy regardless of what others may think.
(1) The ADVANCE NSX features updated technology throughout, including a custom LED array for the brake and turn indicator lights. (2) The 2015 R35 GT-R tail lights incorporate an LED-powered ring that differentiates it from earlier models. (3) DEPO LED tailights give the FD3S a modern aesthetic while delivering instant on/off lighting. (4) Several LED tail light variants are available for the BRZ/FR-S, the TRUST / GReddy Time Attack FR-S flaunts a unique set by Nichie.
The Bottom Line
When it comes to LED lighting, there are a lot of misconceptions out there. If a bag of bulbs only costs a few dollars, it's likely because of lower-quality LEDs and hit-or-miss construction. Like any product out there, it's frustrating to get stuck with bulbs that perform worse than expected. Avoid the junk by selecting a set of trusted, well-engineered LEDs that will perform for many years to come.