Extreme Turbo Systems
Cat Back Exhaust System (Burnt Tips) P/N – 2015-WRX-CB
---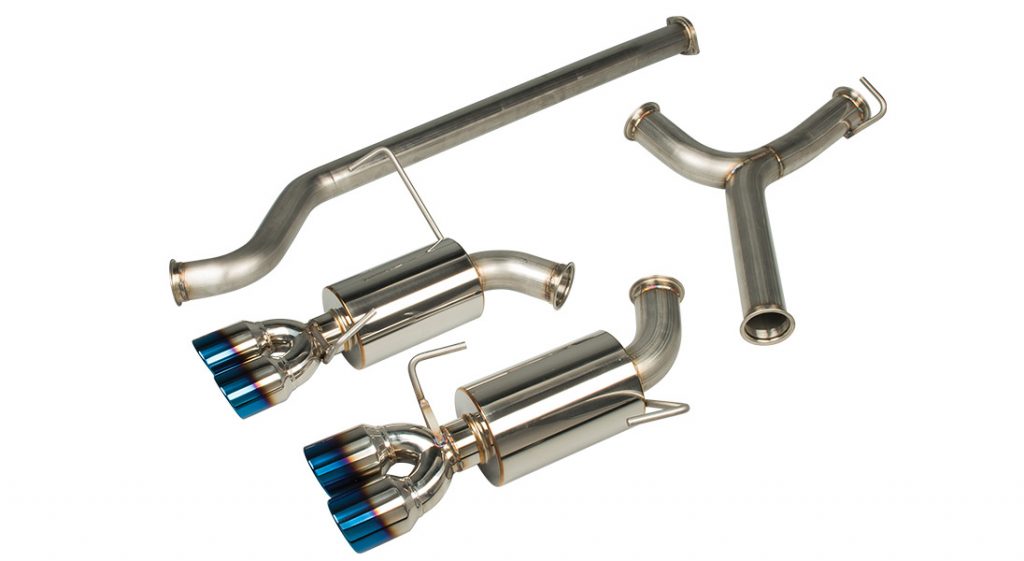 The Cat Back Exhaust System from Extreme Turbo Systems (ETS) is constructed from 304 stainless-steel in four pieces. This TIG-welded exhaust system utilizes 76.2mm piping with 1.5mm-thick walls, with a laser-cut flange at the down-pipe attachment point and V-bands to mate the Y-pipe and two mufflers. Its construction allows it to press the scales at only 39.6 lbs., making it relatively lightweight compared to the other exhaust systems. Sound levels peaked at 92 decibels at mid-range and high RPMs, with some drone heard from inside the car. However, ETS's product also carried an attractive, aggressive exhaust note of the systems we tested. Four 90mm dual-wall slant tips filled the bumper cutouts with an excellent burnt blue appearance. On the dyno, the ETS exhaust system produced 285.40 peak wheel horsepower at 5,900 RPM for an increase of 7.86 over stock, while peak torque reached 296.34 lb-ft at 3,700 RPM for an increase of 13.17 over stock.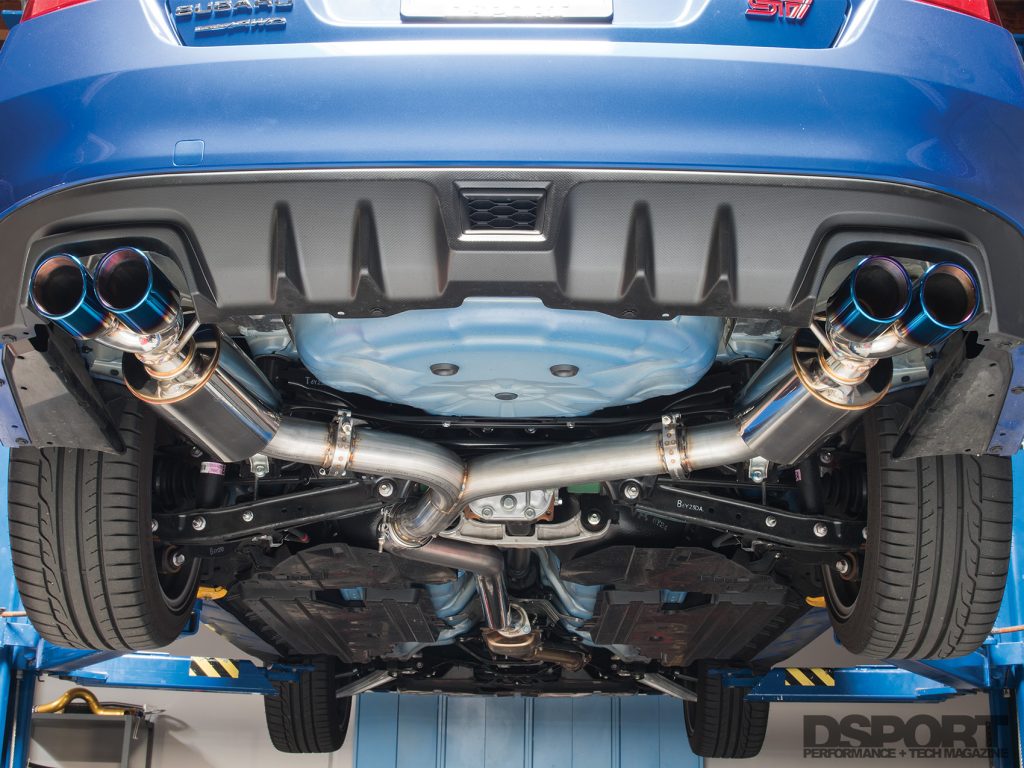 Product Notes

Weight: 39.6 lbs. / 18 kg    Material: 304 Stainless Steel

Layout / Weld Type: Four-Piece / TIG welded

Muffler(s) / Resonators:  Two mufflers

Wall Thickness: 1.5mm

Flanges: V-band and laser-cut 10.8mm flange

Tips: Quad 90mm dual-wall slant

Hangers: Five, solid

Street Price: $1,249.00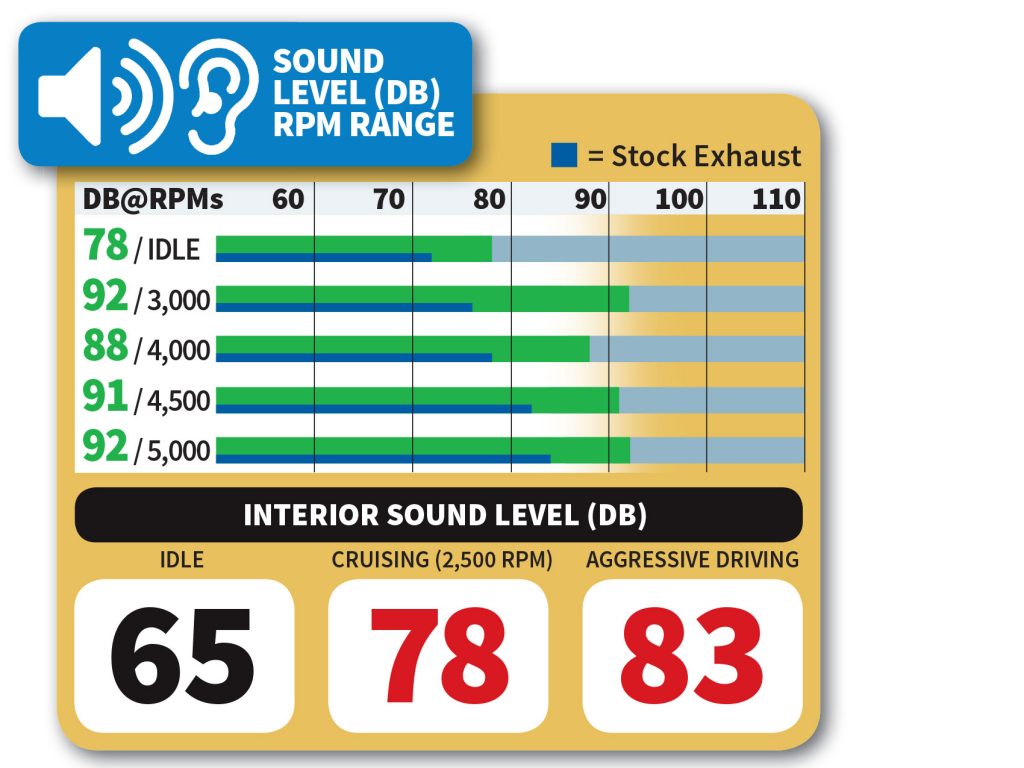 Quality & Detail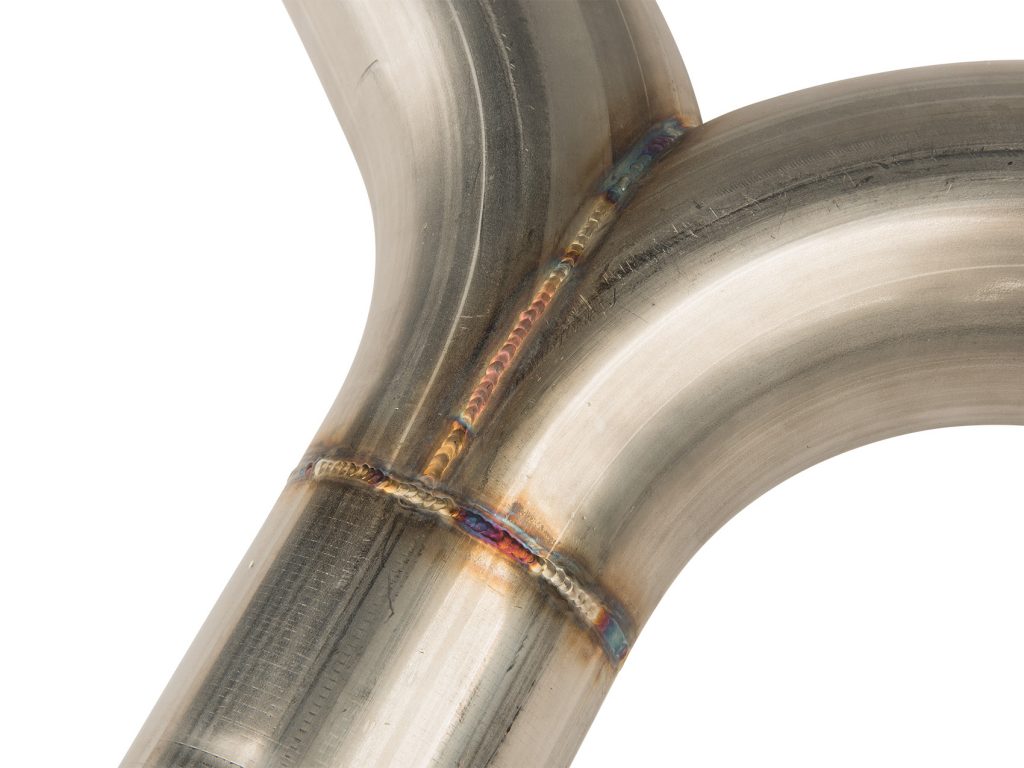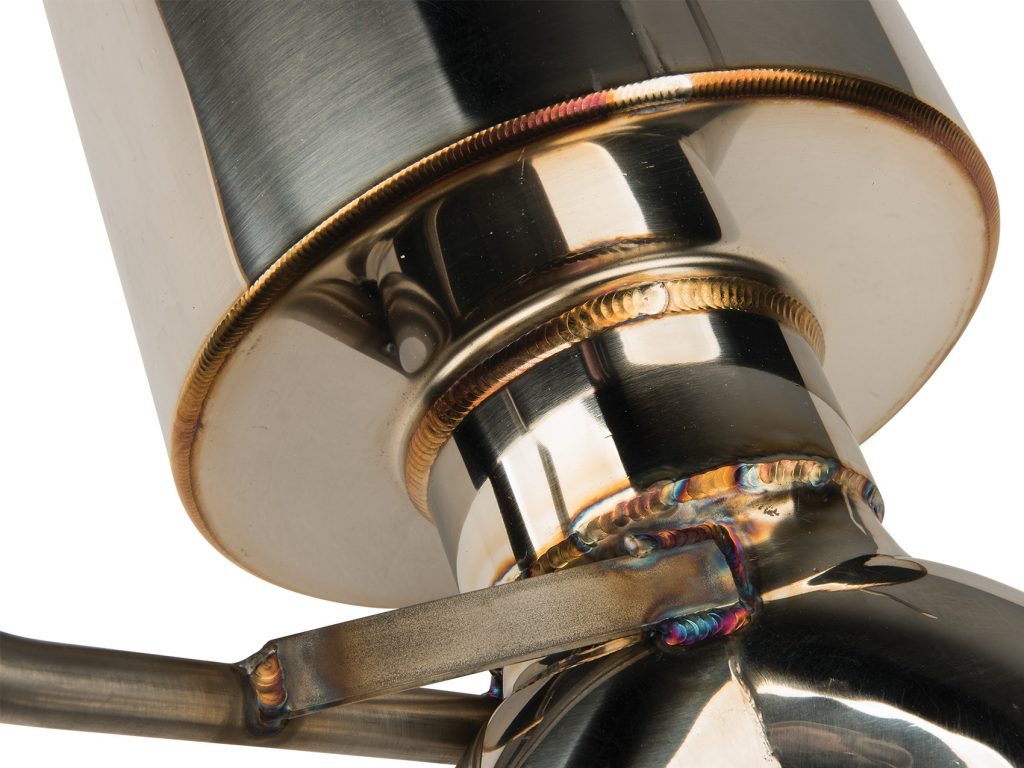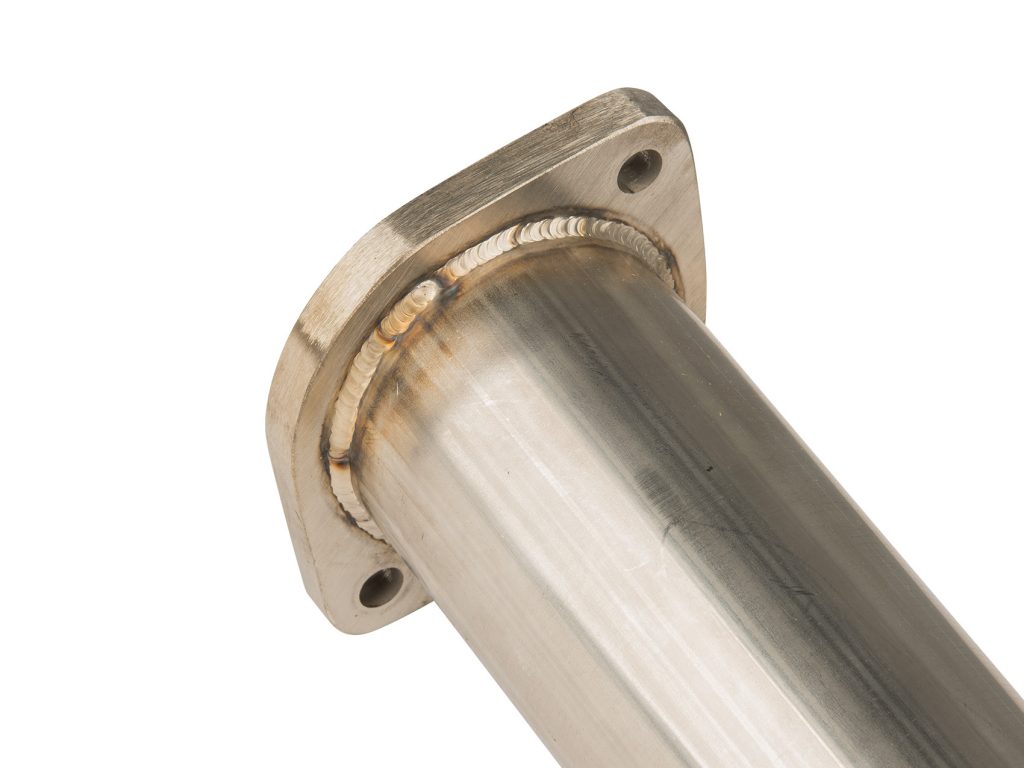 Cobb Tuning's exhaust utilized excellent welds and extremely smooth bends throughout the entire system.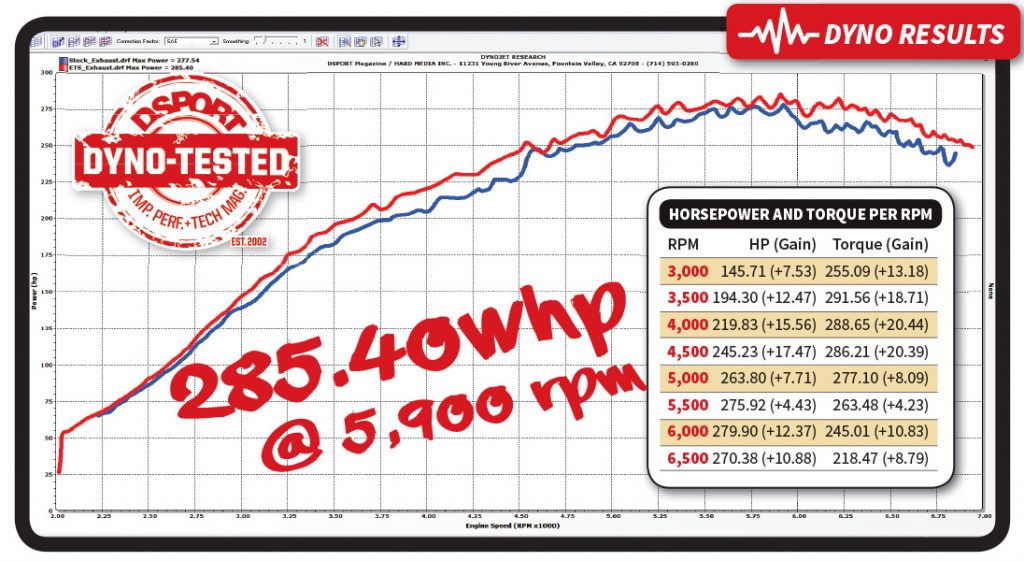 Whats Hot

• Aggressive Sound • Great Build Quality • Excellent Appearance

Whats Not

• Higher Priced • Some Interior Drone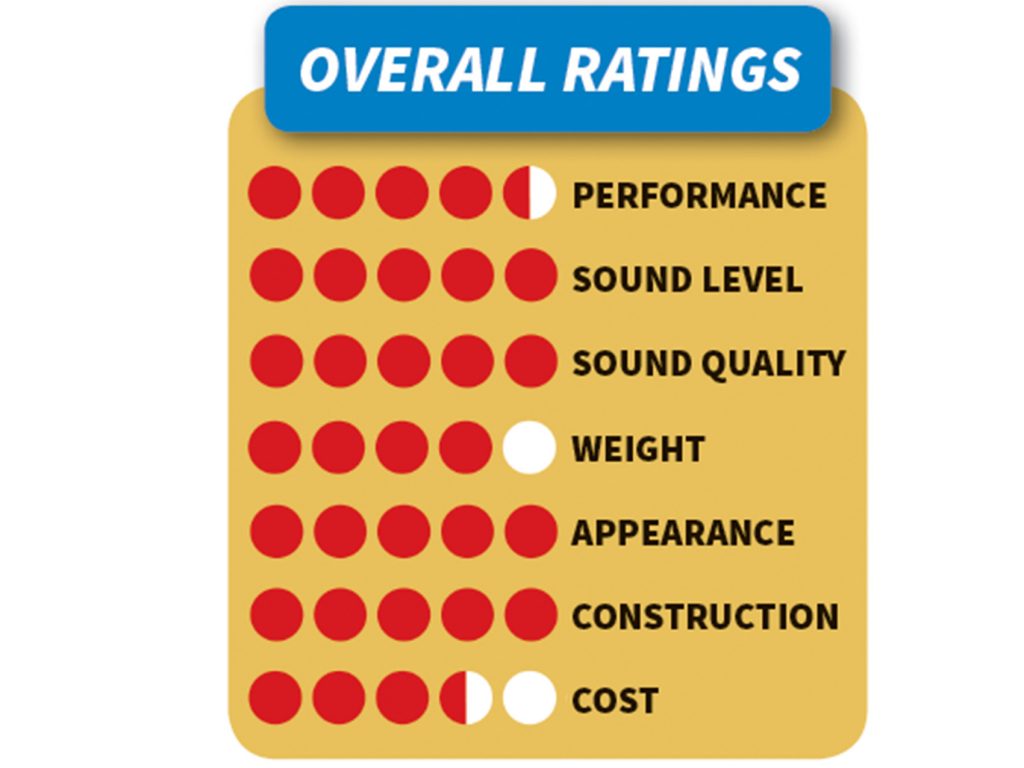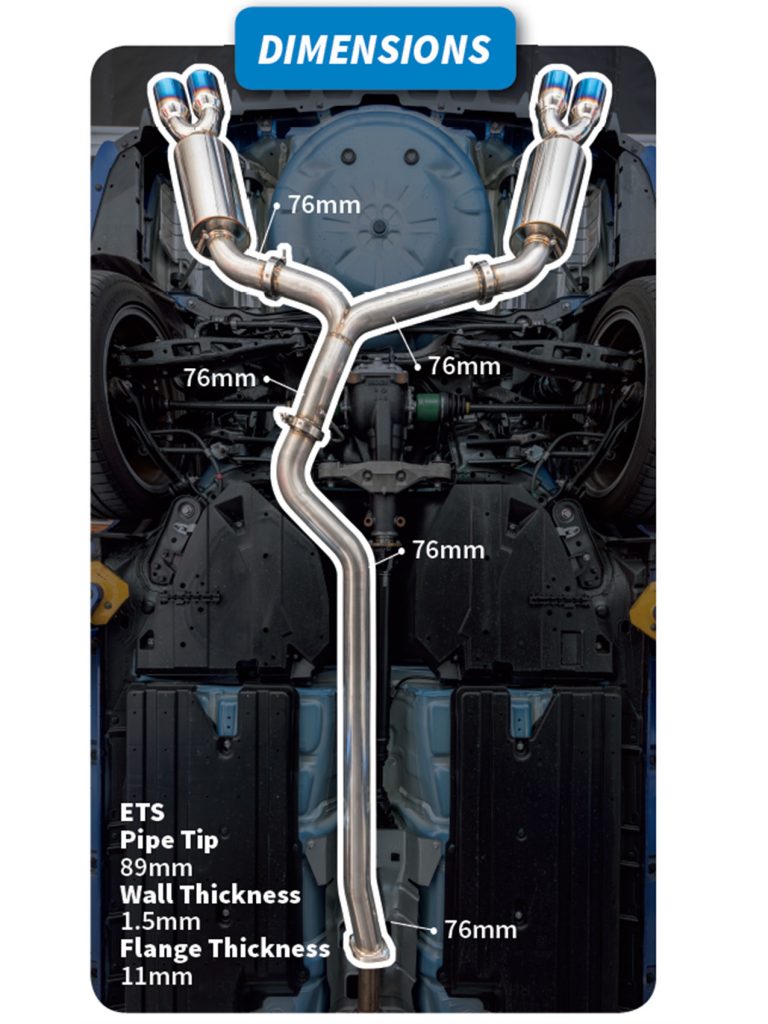 Our Final Verdict

The Extreme Turbo Systems Cat Back Exhaust System for the WRX and STI offers high build quality with the sound to match. Installation and fitment of the exhaust was simple and precise, with the use of V-band connections to ensure a long-lasting seal. On the dyno, we witnessed consistent improvements in power throughout the RPM range, especially at 4,000 and 4,500 RPM.