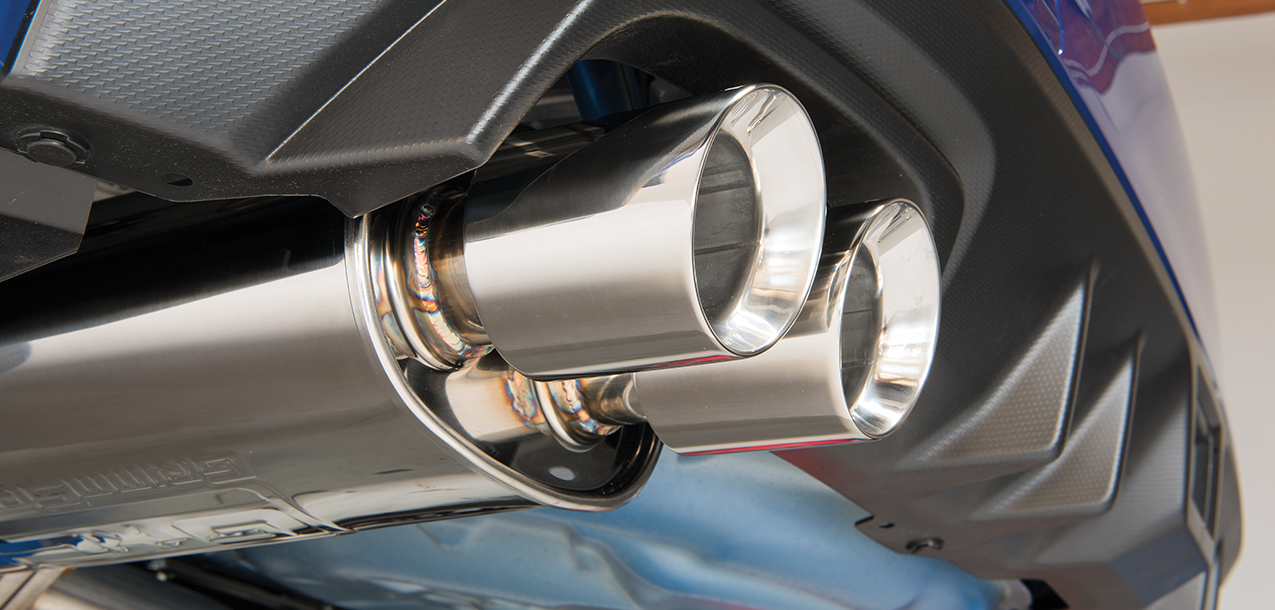 GrimmSpeed
Catback Exhaust System – Un-Resonated
---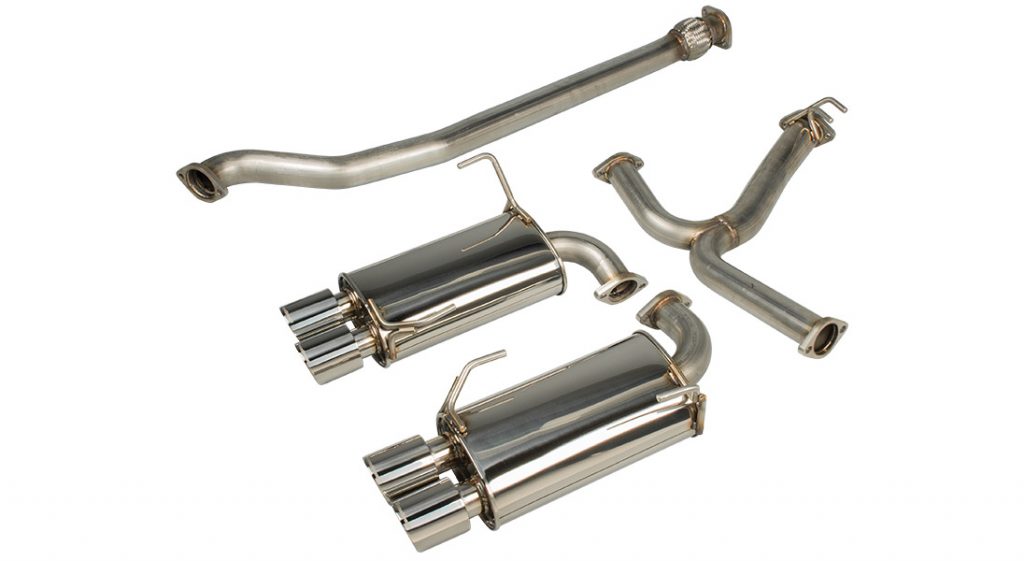 GrimmSpeed's Catback Exhaust System – Un-Resonated
for the WRX and STI consists of TIG-welded, 304 stainless-steel in four pieces. This model is unique in that it is designed to work with 2011-2014 and 2015+ models with its dual hangers, and it includes polyurethane mounting hangers to replace the original rubber ones. It utilizes 76.2mm diameter piping with 1.6mm-thick walls, mated together with 13mm laser-cut flanges. After the split in the Y-pipe, pipe diameters narrow down to 63.5mm. This exhaust also weighed among the heavier systems, totaling at 52 lbs. Sound levels maxed out at 93 decibels at 3,000 RPM and 5,000 RPM. This makes it one of the loudest legal exhausts we tested. As for appearance, the mufflers and quad 88mm, dual-wall slanted tips sported great looks on the car. With the GrimmSpeed exhaust installed, the STI saw torque improvements of about 10 lb-ft between 3,500 RPM and 4,500 RPM, while the 6,000 RPM to 6,500 RPM range showed an increase of 15 horsepower.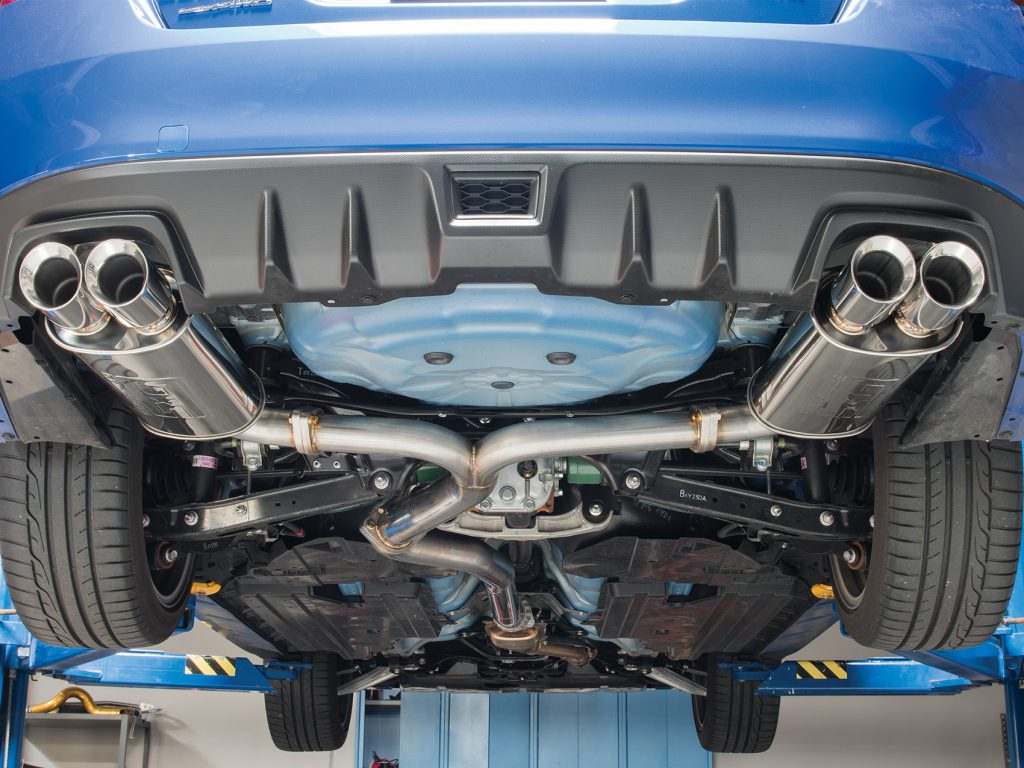 Product Notes

Weight: 52 lbs. / 23.6 kg     Material: 304 Stainless Steel

Layout / Weld Type: Four-Piece / TIG welded

Muffler(s) / Resonators:  Two mufflers

Wall Thickness: 1.6mm

Flanges: 13mm laser-cut

Tips: Quad 88mm dual-wall slant

Hangers: Six, solid

Street Price: $1,195.00
Quality & Detail

Whats Hot

• Good Exhaust Note

• Quality Construction And Finish

Whats Not

• Not As Powerful

• 12 lbs. Heavier Than Factory Exhaust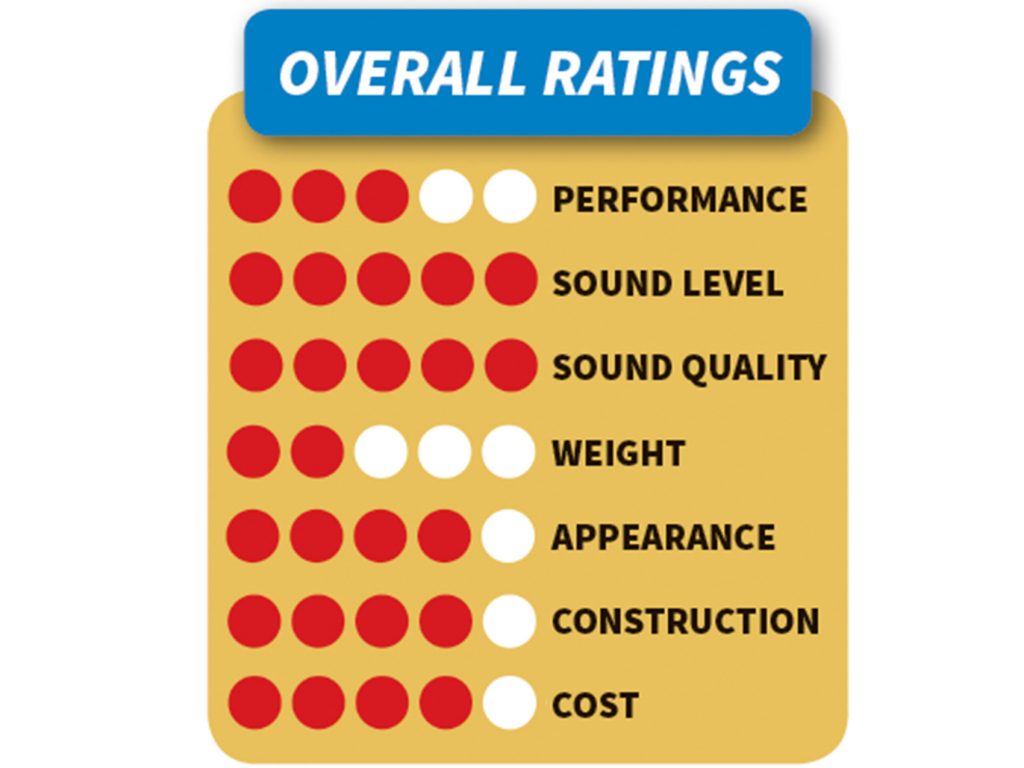 Our Final Verdict

The GrimmSpeed Catback Exhaust System proved smaller peak number gains, but showed notable increases at certain mid-range and high RPMs. This exhaust displayed its quality in its appearance, construction and a strong sound that was loud but still well within range of legal limits. GrimmSpeed stands behind this exhaust system with a limited lifetime warranty.